Search results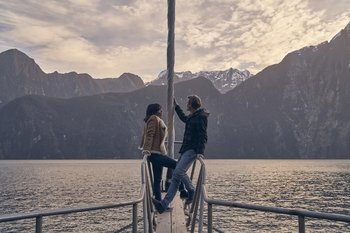 Milford Sound Nature Cruise
by Real Journeys
#1 of 139 in Things To Do
Duration 2h 15m+ Free cancellation available
The best way to discover the wildlife and natural beauty of Milford Sound, the world-famous fjord, is by boat. Following scenic transport from Queenstown, Te...
Milford Sound Nature Cruise
Duration 2h 15m+ Free cancellation available
per adult NZ$95
Price is NZ$95
per adult
Free cancellation available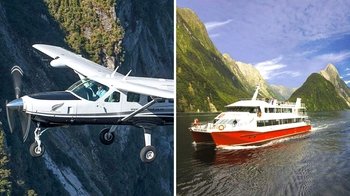 Half-Day Milford Sound Scenic Flight & Nature Cruise from Queenstown
by Air Milford
#2 of 139 in Things To Do
Duration 4h 30m 100% recommend 100% of customers recommend Free cancellation available
During this scenic flight and nature cruise, experience the beauty of the Milford Sound from all angles. Go soaring over New Zealand's most famous fjord, the...
Half-Day Milford Sound Scenic Flight & Nature Cruise from Queenstown
Duration 4h 30m Free cancellation available
per adult NZ$599
Price is NZ$599
per adult
Free cancellation available