No destination in Australia does holiday apartments better than the Gold Coast. There are sooooo many to choose from! But with all those properties at your booking fingertips, how do you narrow it down to the very best option?
Well, I can't confess to having tried them all, but I can vouch for the awesomeness of the Avani Broadbeach Gold Coast Residences.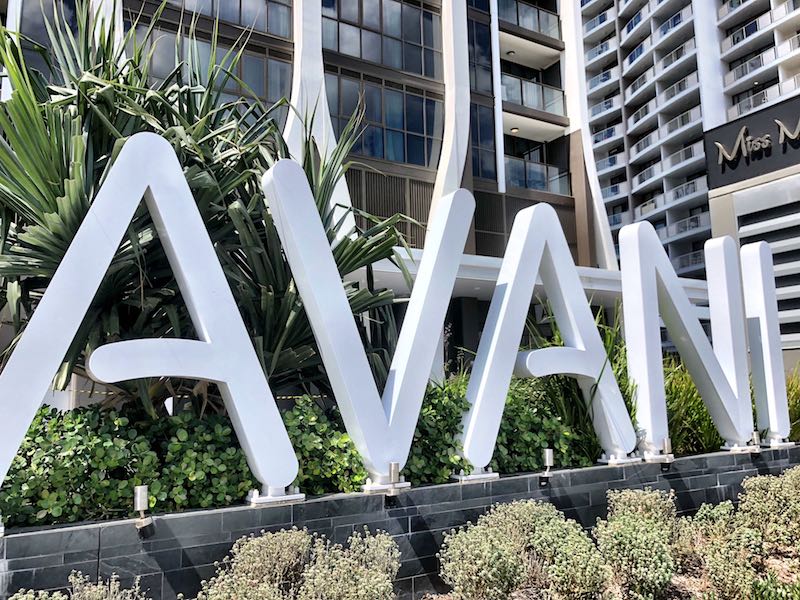 Let's start with 10 reasons why I loved the Residences and think you will too (plus five more bonus tips below!):
1. It's got that new property feel: I've stayed in my fair share of dated GC apartments in my time (*ahem* Schoolies 2003, I'm looking at you). Opening in late 2017, Avani still has that fresh new apartment vibe, reflected in everything from the modern design touches to the well-looked-after common areas. You'll feel like you're staying in a fancy apartment building you wish you called home.
2. The apartments are SUPER spacious: So much so it took me an hour into our arrival (and a call to reception to request a hairdryer, #whoops) to realise we had a second bathroom. I know?!
1905, our two-bedroom home-away-from-home for the weekend, features two sleek bedrooms with accompanying ensuites, the comfiest bed I've slept in in AGES, a well-designed and equipped kitchen – complete with tucked-away laundry in the cupboard – and a generous living and dining area. I could definitely get used to this.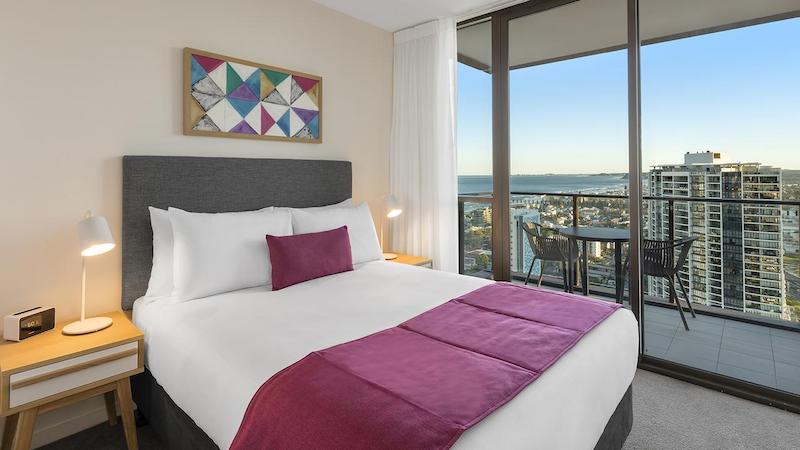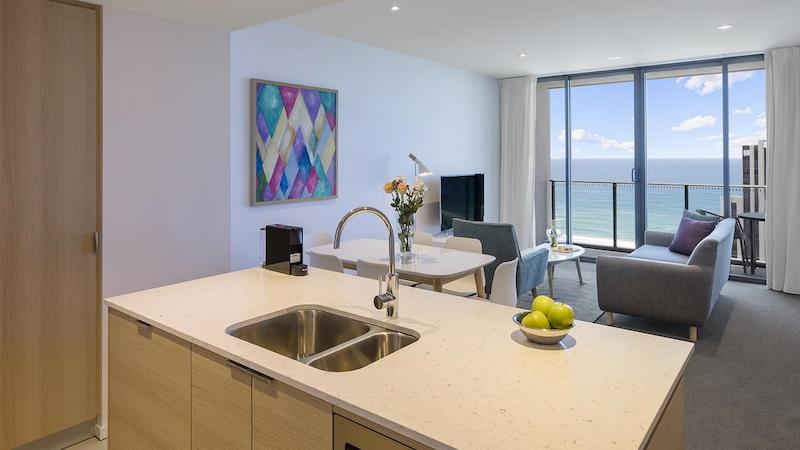 3. The views are to die for: Water views are always worthy of their own point. Opening up the blinds and stepping out onto our balcony on our first morning to discover glorious beach views is enough to please even the grumpiest morning person. If the sound of the waves crashing doesn't relax you, nothing will.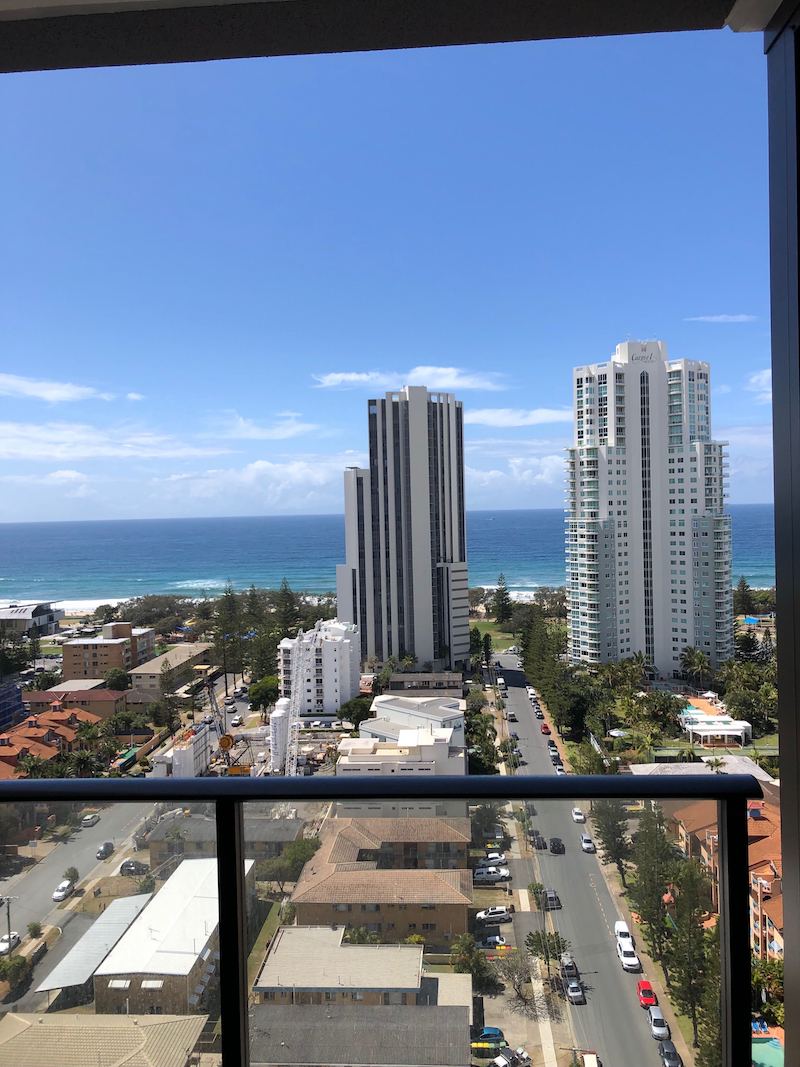 4. You're so close to the beach: Speaking of waves, the beach is an easy 300m stroll away. If you're a fitness fan, you'll blend right in among the waves of runners and cyclists. A soft sand run and an ocean dip starts the day off just right!
View this post on Instagram
5. Or make the most of a luxe pool area: If splashing in a pool is more your vibe, you're in luck. The level two Avani pool overlooks the action of the street. With lounge chairs, cabanas and even a BBQ area, it would be rude not to settle in here for some relaxation.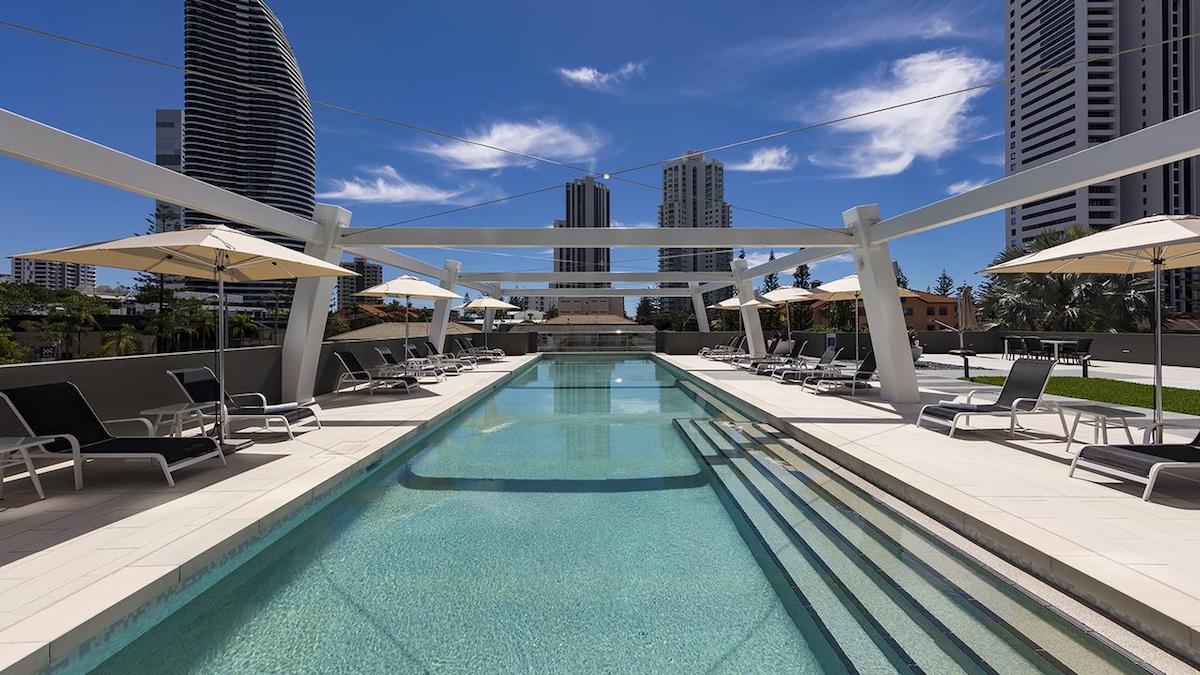 6. Location, location, location: We've covered the proximity to the beach but Avani has a lot more going for it in the location department. Chances are if you're staying in an apartment, you might want to grab some groceries, even if it's just breakfast or snack supplies (stretch those holiday budgets out, my friends!) and, conveniently, the Oasis shopping precinct, which features a great Woolworths and other specialty shops, is a quick walk away. You're also walking distance from The Star and just a hop away from the action of Surfers Paradise (but also far enough away to avoid it if you choose 😉)
7. Dine at the hottest new restaurant in town: Noosa dining hot spot Miss Moneypenny's has ventured south and luckily for Avani guests, it just happens to be calling the property home. Pop down from your apartment to enjoy breakfast, lunch or dinner. The fit-out is sleek and sophisticated and the atmosphere is buzzing on the Saturday night we're there.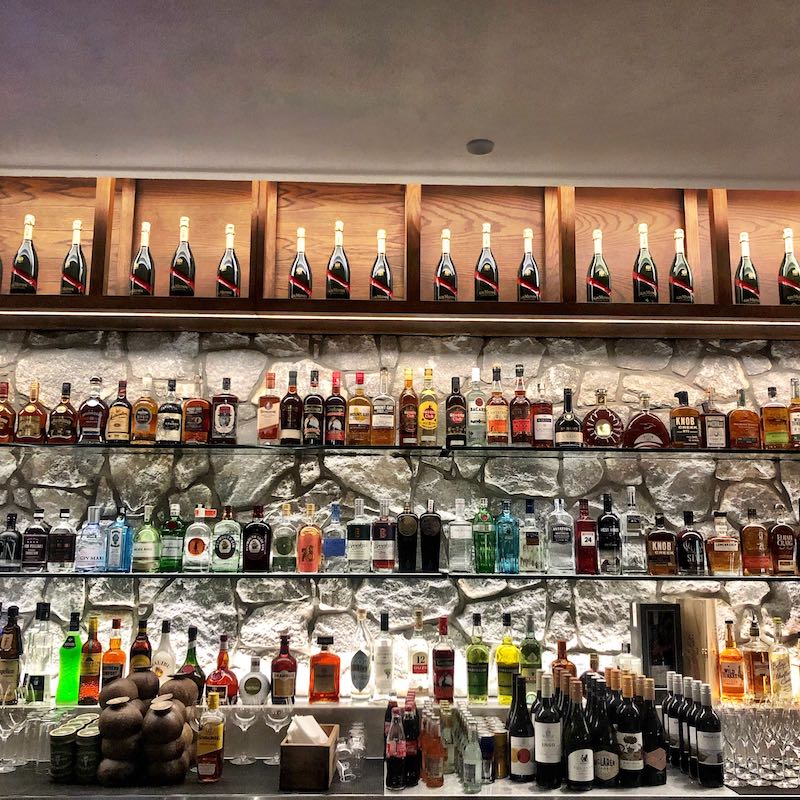 The bar fit-out is impressive and cocktails are a must. There's a dedicated gin and tonic list with five options to choose from but my favourite section has to be the '80s Cruise Ship Drinks, which includes winners like the Tropical Apple Pie and the Candied Mai Tai. The other onsite restaurant dining option, Fat Freddy's, offers a more American-inspired menu. Think mac and cheese croquettes, southern fried chicken burgers, and loaded tater tots. Definitely not for the calorie conscious!
8. The parking and wi-fi are free: Little extras add up when you're travelling, so it's nice to have these basics covered.
9. They understand a photo opportunity: The Social Media Manager side of me appreciates a photo wall and I couldn't refuse this one 😉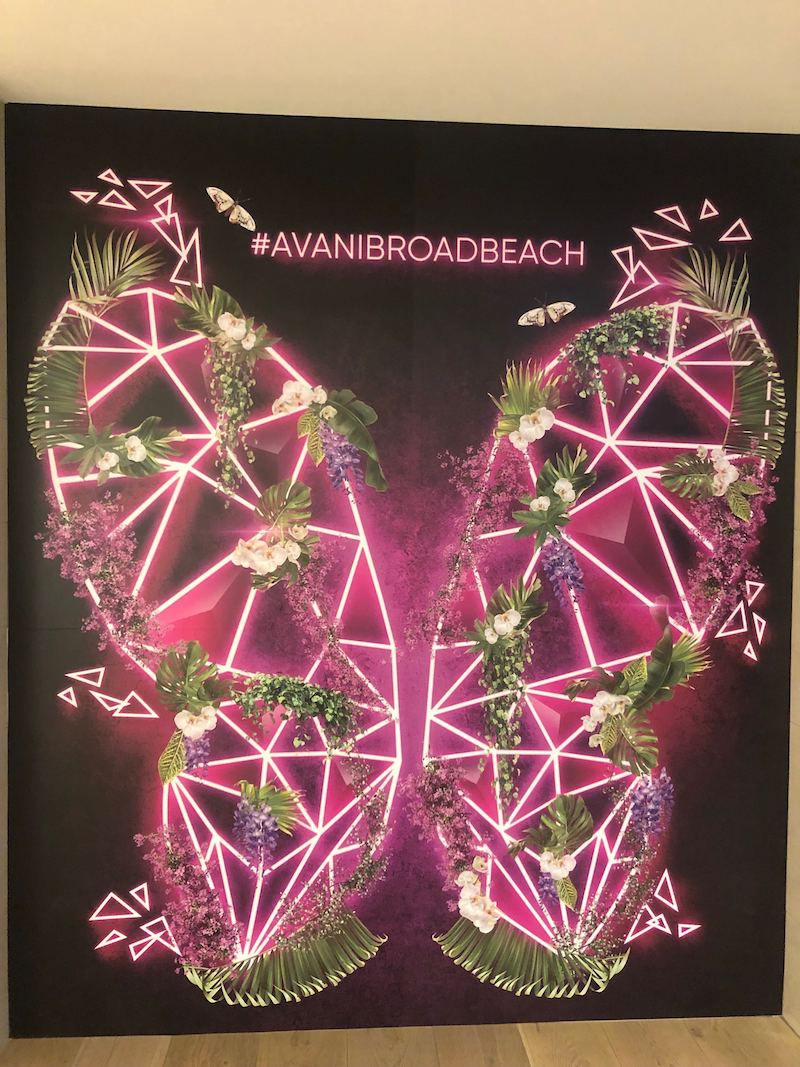 10. The staff are ridiculously friendly: It might be a Gold Coast thing but every single staff member we encounter during our stay is bubbly, efficient and friendly. Ain't nobody got time for surly staff when you're on holidays!
Bonus! Five more tips for making the most of your GC weekend:
Sydney couple Alex and Karla Labart made the move to Burleigh Heads a year ago and the Harbour City's loss is the GC's gain. Already winning awards, the buzzing space plays home to an open kitchen producing unique Modern Australian dishes with a genuine focus on local produce. The roasted lamb with labne, honey and chardonnay vinegar leeks is one of the best dishes I've had all year. And the wine list is interesting and playful – a worthy contributor, not just an afterthought to the meal experience. Book ahead, you won't be disappointed.
View this post on Instagram
Weekend sourdough is a tradition in our household and having tried the specially made Burleigh Baker rolls at Labart the night before, we had to visit the bakery ourselves. The Mission Sourdough – 60% wheat, 40% wholegrain, with a minimum 36hr fermentation process – is the goods. While you're down Burleigh way, make sure you venture to the Saturday farmer's markets too for even more supplies.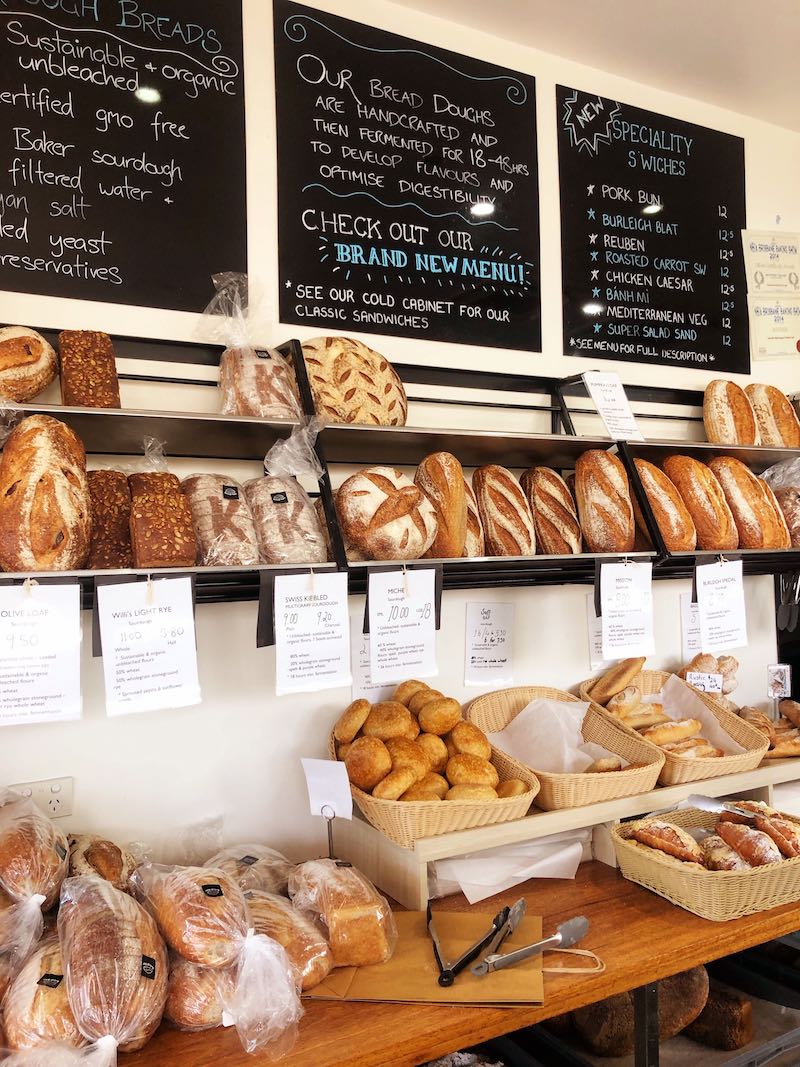 There are so many great festivals and events on the Gold Coast. Our weekend happens to coincide with the SWELL Sculpture Festival at Currumbin, basically the Gold Coast's answer to Sydney's Sculptures by the Sea. Well worth a visit!
View this post on Instagram
4. Head up to the hinterland
The Gold Coast is way more than just beaches. Take a drive up to the hinterland to admire the views from Tamborine Mountain and explore a winery or two.
5. Venture over the NSW border for lunch
When I realised Pottsville, home to hot restaurant Pipit, was drive-distance from the Goldie, my Sunday long-lunch plans before our 8pm flight back to Sydney were sorted.
Ex-Chef at two-hat restaurant Paper Daisy, Ben Devlin and his partner Yen Trinh have recently opened Pipit and foodies are rejoicing. With a focus on local vegetables and sustainable seafood and poultry, the ever-changing seasonal menu is full of surprises.
View this post on Instagram
Hubby and I settle in at the bar and watch Ben and his team at work in that mesmerising way of a well-oiled kitchen operation. It's set menus only on Sunday, which suits us perfectly – no decisions required when you're in hands as good as these.
Heart and stomach full, we're airport-bound and already planning our next Goldie getaway. Maybe you should too 😉
CHECK OUT THE AVANI BROADBEACH GOLD COAST RESIDENCES
SEE MORE GOLD COAST STAYS