There's a chill in the air and you know what that means – yes, it's time to plan your winter getaway. But would you rather chase the sun for a second shot at summer or make the most of winter with a cosy foodie escape? To help you decide, we've crunched the numbers to find the top Aussie winter weekender destinations for 2022, both warm and cool. Which one is calling your name?
Wotif's top 5 winter warmers for 2022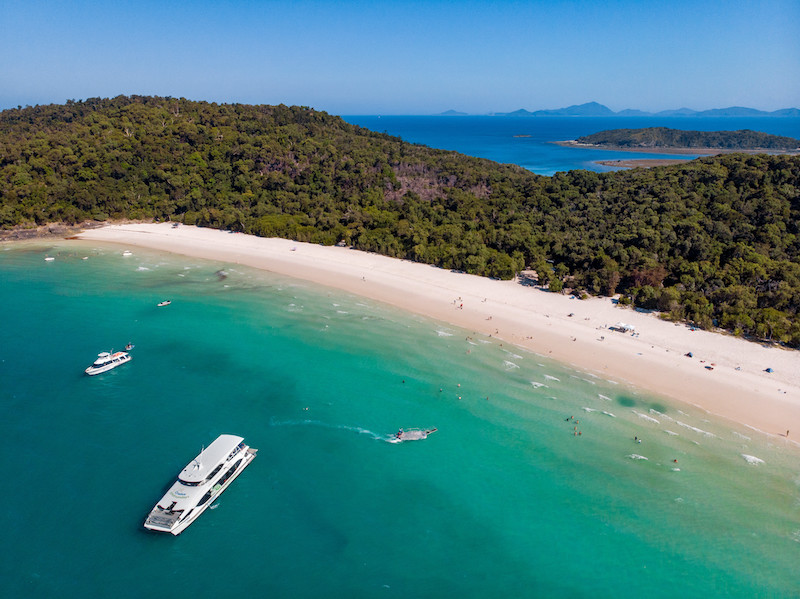 With an average temperature of 25°C and few rainy winter days, the Whitsundays is one of Australia's most famous holiday spots, offering a tropical getaway all year round. It's a destination that only continues to get better, with new hotels like The Sebel Whitsundays Airlie Beach having recently opened. If you're looking for an outdoor activity for the whole family, head to Cedar Creek Falls. It's the perfect place to take a dip in clear water, hidden away by trees and rocks at the end of a trail. Or if you want some excitement, a Whitsunday Crocodile Safari up Proserpine River will get your heart racing, thanks to Boofhead the Crocodile. There are plenty of wallabies, brolgas and herons to spot along the way too.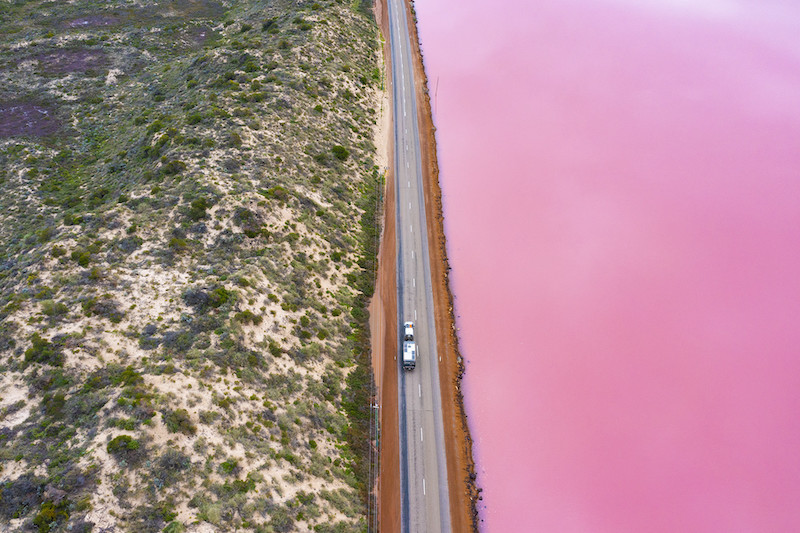 Spanning 1,100km of the Australian West Coast, the Coral Coast offers great weather and spectacular experiences. Think white sand beaches, vibrant blue waters, outback desert, a natural pink lake and the world's longest fringing reef. It's a great pick for families, with a range of awesome animal encounters available – including meeting the famous Monkey Mia dolphins. Or for something different, head inland to the Kalbarri Skywalk for incredible views of the Murchison River Gorge.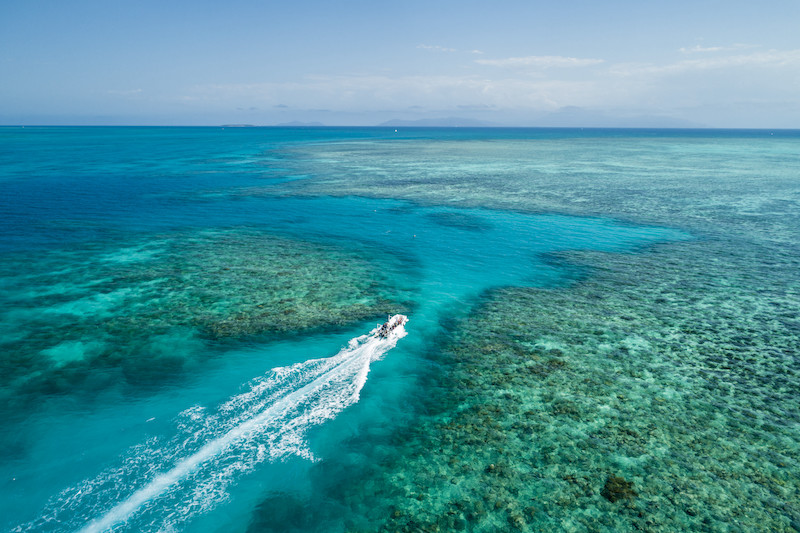 It's hard to beat a gorgeous Far North Queensland "winter" and the coastal beauty that is Cairns. As the gateway to the Great Barrier Reef – one of the world's largest living organisms – there's so much to see here, whether it be by snorkelling, diving, kayaking or helicopter. Cairns has long been recognised as one of Australia's best tourism hot spots, and it's only getting better with fantastic new hotels such as Crystalbrook Flynn and The Benson Hotel opening in recent years.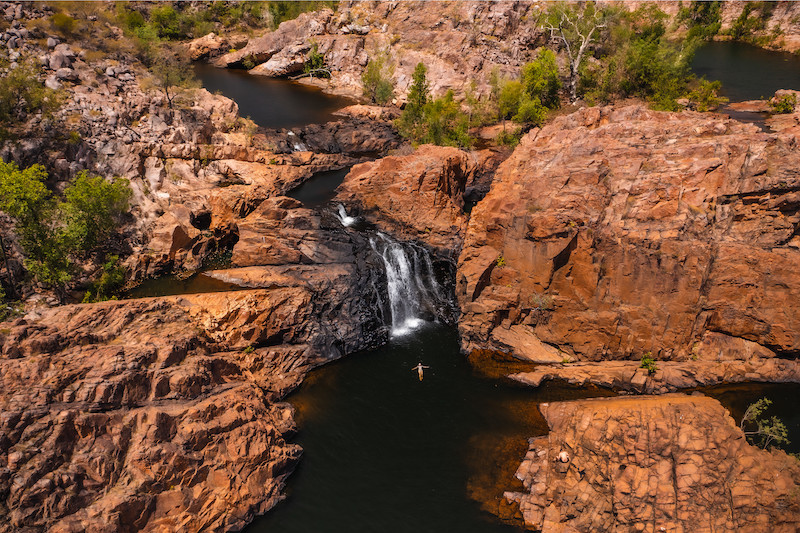 You'll forget all about winter during a mid-year getaway to Katherine, where the average temperature sits above 30°C and rainy days are rare to see. The area is most famous for the stunning Nitmiluk (Katherine) Gorge, but there are plenty of other amazing sights and experiences too. Go underground at the Cutta Cutta Caves, one of Australia's only tropical limestone cave systems. Take on the Jatbula Trail, one of the world's best bushwalks. Or relax in the Katherine Hot Springs on the banks of the Katherine River after a long day of sightseeing. Katherine is a three-hour drive south of Darwin, and its average accommodation rate of $183 a night makes it one of this winter's more affordable destinations. It's a gem!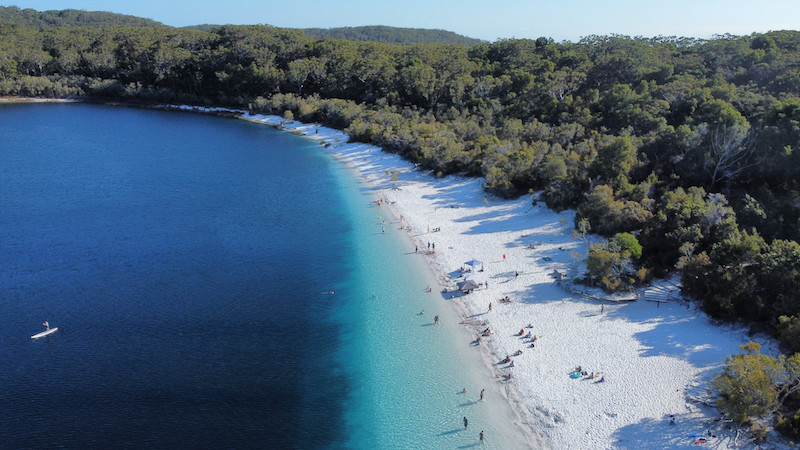 With its pleasantly warm daily average temperature of 23°C and only four days of winter rainfall on average, winter on the Fraser Coast feels like it was made for active, outdoor getaways. It's a nature-lover's paradise, with World Heritage-listed natural landmarks, gorgeous beaches and awesome wildlife experiences. The area is most famous for whale watching, so plan your visit from July onwards, when the migration season begins. Make sure to leave time for a visit to K'Gari (Fraser Island). It's the world's largest sand island, with stunning beaches, fantastic bushwalks, and some of the best four-wheel driving around.
Wotif's top 5 winter chillers for 2022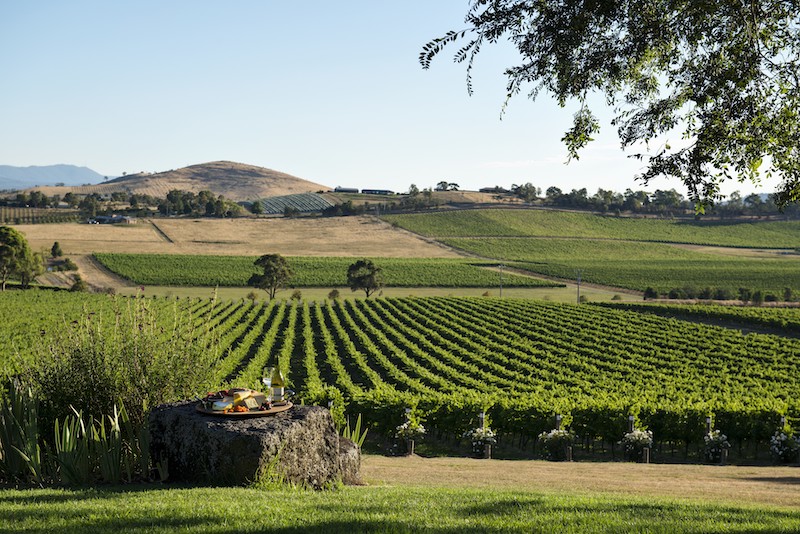 Less than an hour's drive from Melbourne, the Yarra Valley is an easy winter getaway for lovers of wine, history and beautiful landscapes. Accommodation interest for the region has increased by over 50% since before the pandemic and great new stays like Peppers Marysville just make it even more appealing. Make sure you check out the redesigned Hubert Estate (formerly St Huberts) – it has a new 220+ seat diner offering a modern Australian menu with a European-inspired flare. If you're a gin-lover, don't miss the Four Pillars Distillery – it's got a brand-new $6 million extension.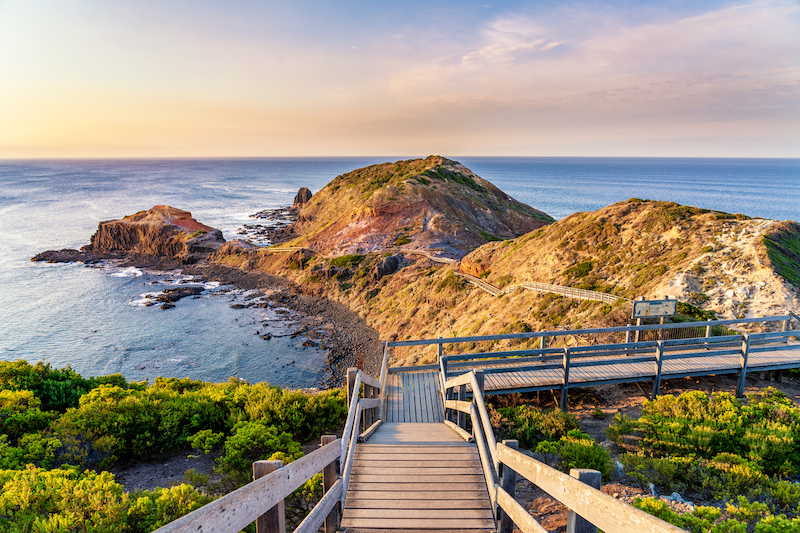 The Mornington Peninsula is a food and wine lover's heaven, and with fantastic new hotels opening up traveller interest is continuing to grow. Fancy yourself a bit of an oenophile? Make sure you visit during the annual Winter Wine Weekend on 11 and 12 June 2022, when you can sample tipples from 40 Mornington Peninsula wineries at the Red Hill Showgrounds. If you need help building up an appetite, look no further than the nearly 100 walking tracks, trails and short walks around the region. From easy coastal walks to inland bushwalks, there's something for everyone.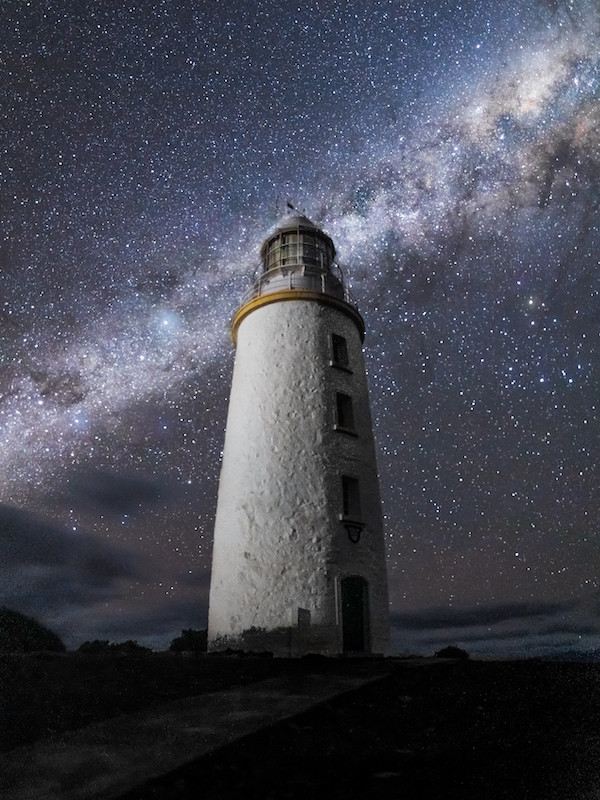 With unique nature experiences, stunning landscapes, and world-famous food and wine, it's little wonder that interest for Tasmania has spiked over recent years. Bruny Island in particular has become a hit with holidaymakers – it's seen traveller interest increase by over 200% since before the pandemic. If you're not afraid of the cold, winter is a fantastic time to visit. It's the best time to spot the aurora australis, otherwise known as the southern lights. Bruny Island is also known for its great local produce – try the Bruny Island Magic Gourmet Food Tour for an inside look at all the best foodie spots, including a gourmet lunch at Bruny Island Premium Wines.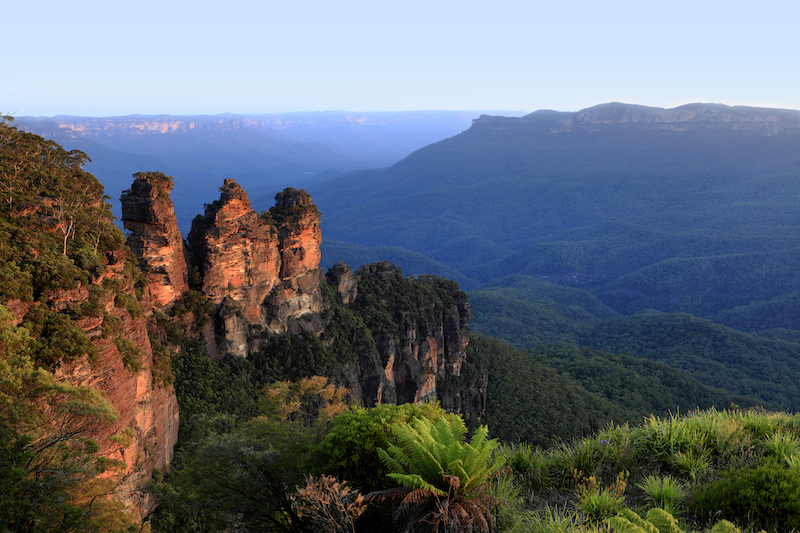 The Blue Mountains come alive in winter thanks to Yulefest – an annual Christmas in July celebration that channels all the festive spirit of a European-style white Christmas. There's also the Winter Magic Festival, which will be lighting up the streets of Katoomba with a family-friendly parade of performers, musicians and market stalls from 26 to 27 August 2022. There's a great range of accommodation options too, included the newly opened Kyah Boutique Blue Mountains.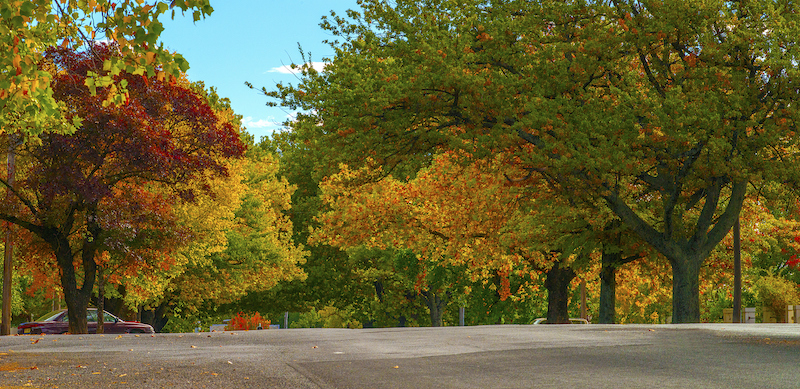 Located in the heart of the Central Tablelands region of New South Wales, Orange not only offers great-value accommodation options (with an average daily rate of $172), but also a fantastic range of winter getaway activities. Visit between 5 and 7 August 2022 for the Orange Winter Fire Festival – a fun family event inspired by old-school cracker nights. There will be bonfire festivities at some of the region's famous wineries and orchards, including kiddie-friendly daytime performances of comedy, magic and circus shows. If you're after an additional dose of country culture, head to the Orange Regional Gallery, which recently unveiled a new extension, or relax and enjoy a vino at one of the region's many excellent wineries.
Ready to plan your own winter getaway? Check out Wotif's great hotel, flight and package deals.
PLAN YOUR WINTER GETAWAY
Heads up! Due to COVID-19, government restrictions are in constant review and travel guidelines may change. We strongly recommend that all travellers seek further information about destinations and attractions before scheduling trips or making bookings, take extra care and follow all rules.
Behind the stats: The 2022 Wotif Winter Weekenders List analyses accommodation affordability, availability and search interest on Wotif.com, as well as average winter temperatures and rainfall. Traveller interest is based on accommodation searches for stays in June-August 2019, compared to June-August 2022. Accommodation rates are based on the average daily rate for 3-5 star-rated and self-rated accommodation demand on Wotif.com from June to August 2021. Prices are in Australian dollars, not necessarily the rates displayed on the site and are subject to accommodation selections made. Availability and pricing are accurate as of 10 May 2022.