Winter is here! And that means it's the perfect time to explore some of the cosiest places around the country ⛄ From geothermal pools to castles and treehouses, they're the perfect spots to snuggle up and escape the winter chill 🏔🔥
Ready? Here are 10 of our fave local winter getaways.
Auckland
This art deco boutique hotel welcomes you in from the hustle and bustle of the city with warm rooms complete with luxury touches. Perfect for glamorous staycations and fun city stays.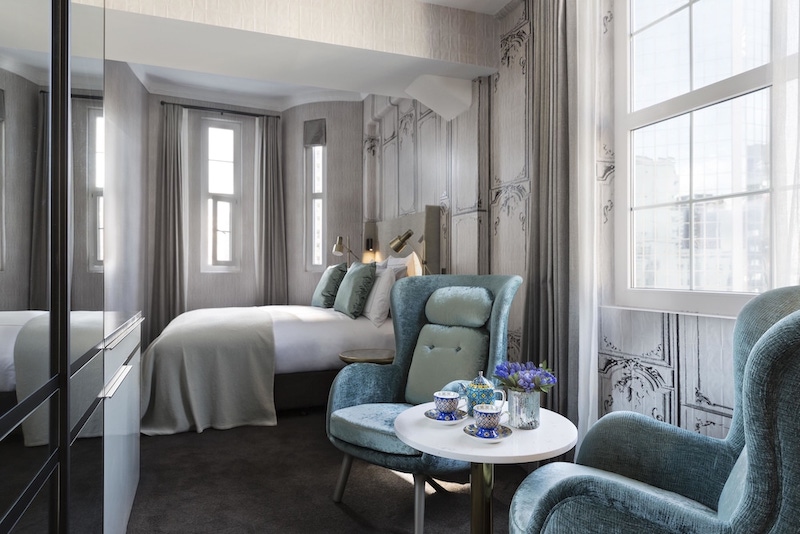 Marahau
Set in a valley near the beach, the timber-roofed lodges at Abel Tasman Hotel offer cosy accommodation for the whole family. With lots of natural beauty to explore and discover nearby, there's so much to do.
Oh, and feel free to relax in the outdoor spa at the end of the day. You know that's where we'd be 😉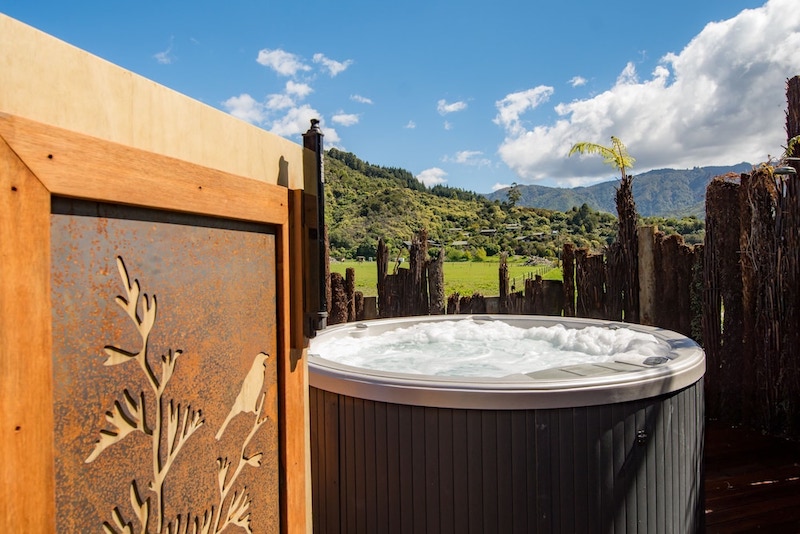 Queenstown
Sit by the fire in your room and look out over Lake Wakatipu or The Remarkables after an action-packed day.
With warm modern rooms, not far from everything this town has to offer, what's not to like?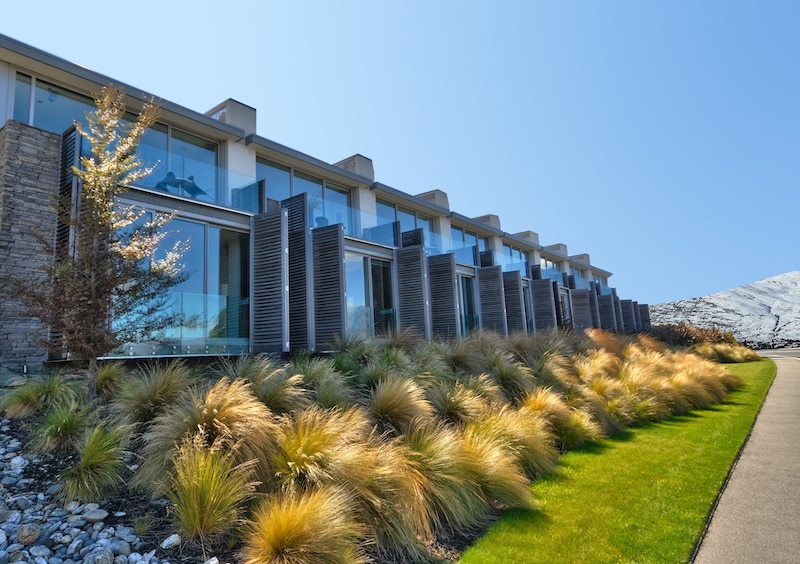 Bay of Islands, Russell
The Duke of Marlborough is a historic homestead that sits on the shores of the Bay of Islands.
If that sentence didn't sell it, this next one might help: Imagine reclining into one of the leather seats in the classic bar with a drink in hand at the end of a long day of doing an awful lot of whatever you like. Sounds perfect, doesn't it? 😉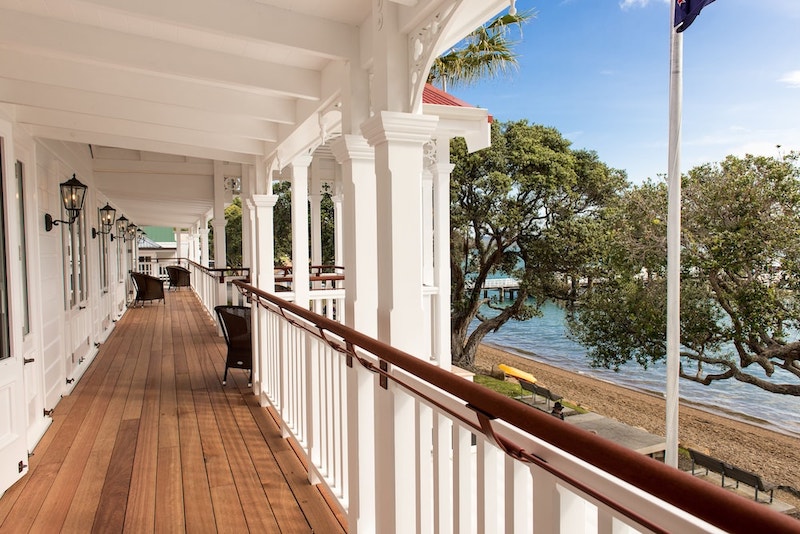 Rotorua
The chances you're in town to visit the hot springs is pretty high, but The Novotel Rotorua Lakeside hotel has its own geothermal mineral pool to enjoy – just saying.
Hop in, it's nice and warm.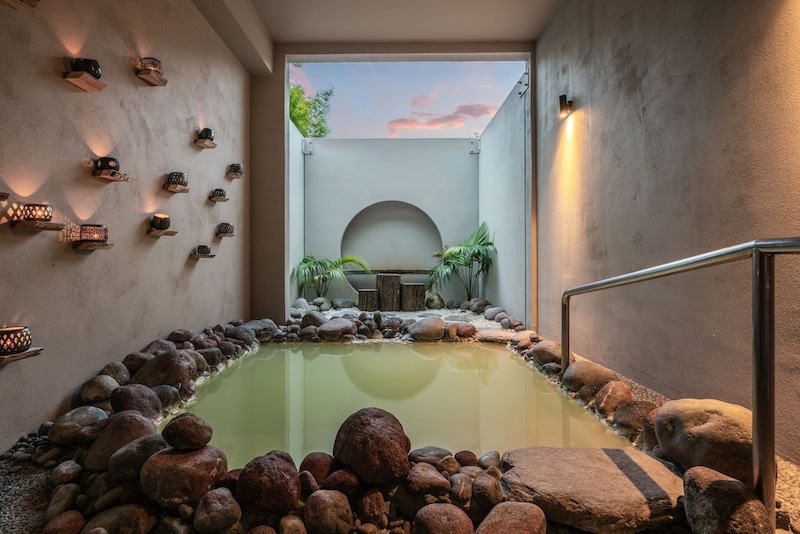 Hapuku
Nestled in the beautiful Canterbury countryside, the Hapuku Lodge and Tree Houses form part of a deer breeding farm, close to the Kaikōura Coast and famed Mangamaunu Bay.
Book a treehouse for a treat among the treetops and enjoy the warm fireplace or hot tub.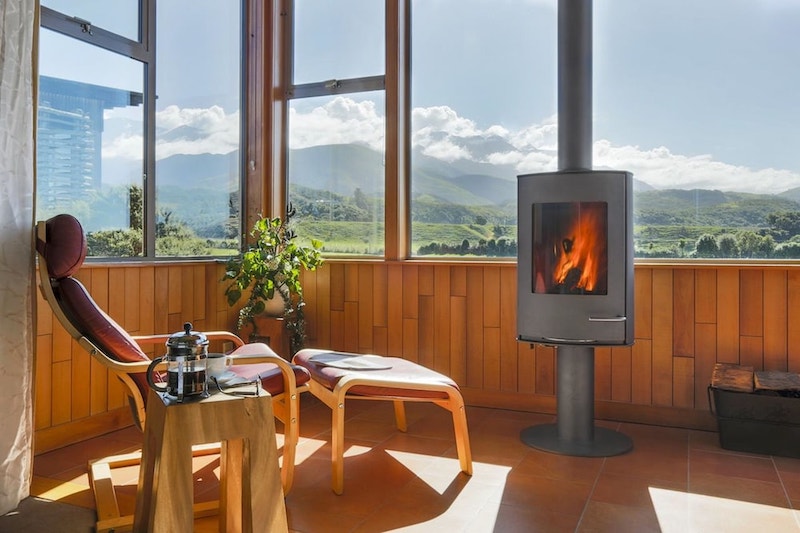 Canterbury
The quaint stone and timber Tree House Lodge, which was built by hand 😱, stands proud amongst the hills and Kaikoura Mountains. Its structure contains two massive 9m tree trunks and a huge open-stone fireplace.
Sounds like the perfect place to curl up this winter 🌳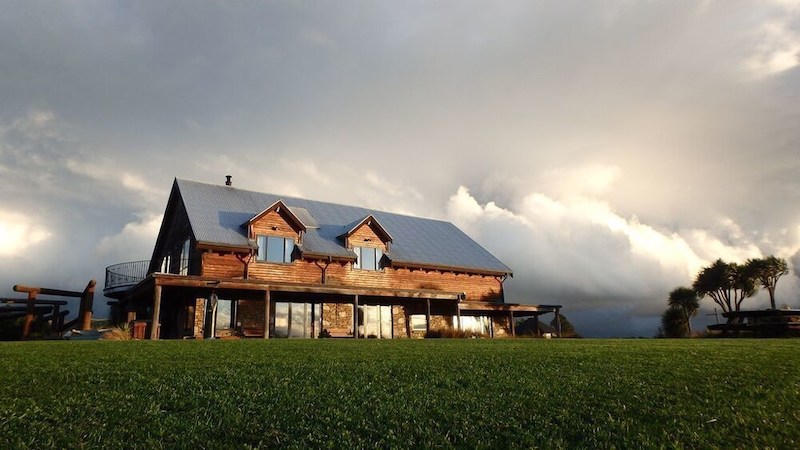 Wellington
Aptly named after one of the first immigration ships to arrive in New Zealand, the Bolton Hotel offers accommodation that's a lot more luxe than its namesake.
This five-star hotel is perfectly situated in the heart of Wellington and makes for a perfect pad for a staycation.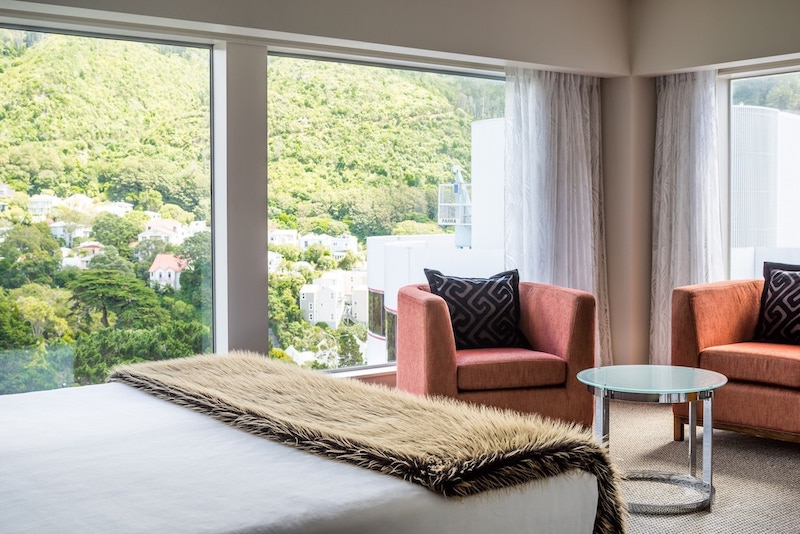 Waiheke Island
Now this is one funky hotel on the breathtaking island of Waiheke.
There are just three rooms in this boutique stay, which forms part of a lovely beach home. The Oyster Inn also includes a restaurant, shop, and a good old-fashioned fish and chippery. Yum!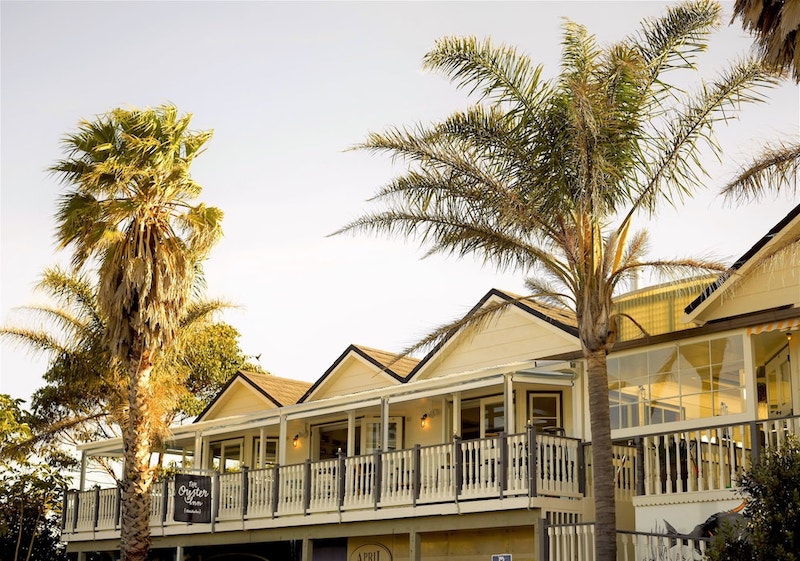 Dunedin
The incredible Larnach Lodge rises high above the surrounding landscape and looks on to the Dunedin Volcano. It's surrounded by 35 acres of gardens and the accommodation forms part of the Larnach Castle, which looks like something plucked straight from the Scottish highlands. Don't worry, the Lodge features modern amenities as well as classic charm 🏰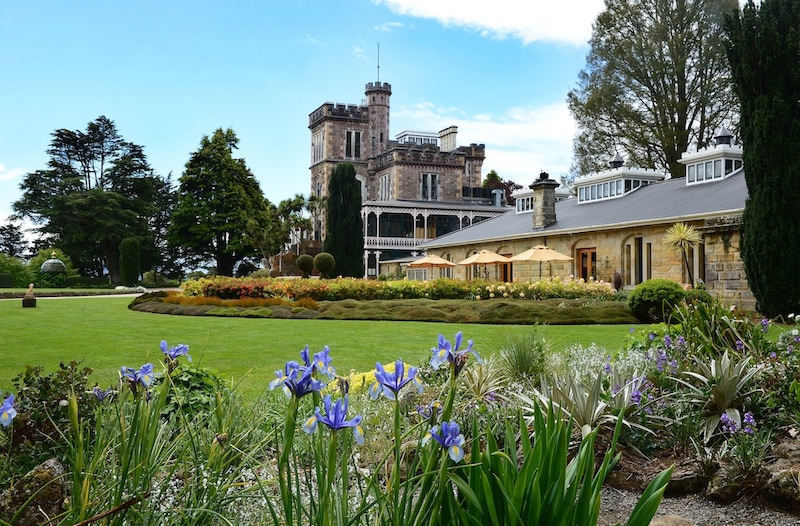 PLAN YOUR NEXT GETAWAY