Have you heard the great news? In 2019, there are just a few days between Easter and Anzac Day, which means many of us can take a 10-day break using only three days of annual leave. With this period coinciding with many states' school holidays, it's the perfect time for an autumn getaway.
Check out where to get the most bang for your holiday buck with our genius destination swaps below. Make sure you read to the end for a special coupon code just for our awesome Wotif Insider readers to help you on your way.
1. Swap Coles Bay, TAS ($295 per night) for Bicheno, TAS ($193 per night)
Potential savings: Almost 50%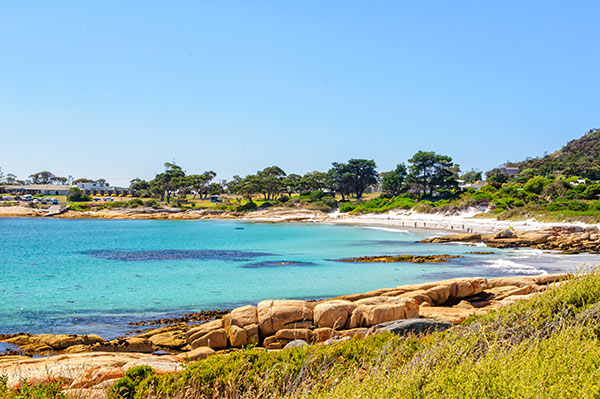 Just 30km north of popular Coles Bay, Bicheno is a savvy swap for in-the-know travellers, offering accommodation savings of up to 50%. North of the Freycinet Peninsula, Bicheno will put you close to the action, minus the price tag, and is home to some of Australia's best diving spots. It's a great destination for all types of travellers – especially those keen to sample local seafood and meet native wildlife (including the much-loved fairy penguins).
2. Swap Byron Bay, NSW ($425 per night) for Kingscliff, NSW ($256 per night)
Potential savings: Almost 40%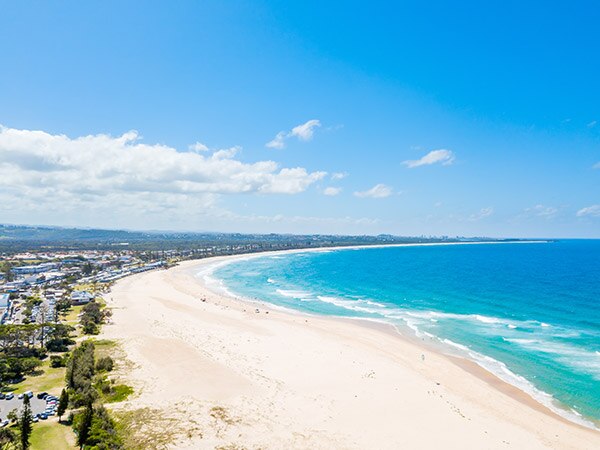 Byron is a traveller favourite all year round thanks to its bohemian-chic vibes and idyllic beaches, but opting for an Easter getaway to Kingscliff, just forty minutes north, could save you close to 40% on your stay. With two kilometres of unspoilt beaches, beautiful national parks, and excellent restaurants and cafes, Kingscliff is one of Australia's great coastal getaways.
3. Swap Margaret River,  WA ($274 per night) for Bunbury, WA ($164 per night)
Potential savings: Over 40%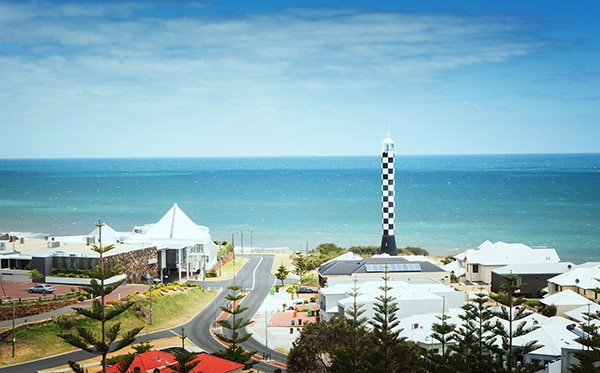 The Margaret River remains one of Australia's fave wine regions. But for a chance to save over 40% on your accommodation, base yourself in nearby Bunbury, located in the less famous (but rapidly growing) Geographe wine region. Geographe is home to four wine districts full of family-run boutique wineries, delicious fresh produce, and excellent cafes and restaurants. Wine not your thing? No worries! Bunbury is also a nature-lovers delight. Swim with wild bottlenose dolphins at the Dolphin Discovery Centre.
4. Swap Noosa, QLD ($313 per night) for Hervey Bay, QLD ($194 per night)
Potential savings: Almost 40%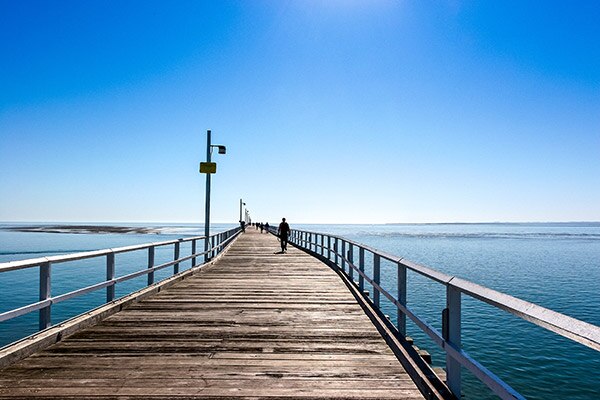 Whether you're chilling on Fraser Island by beautiful Lake McKenzie or just strolling along the Hervey Bay Esplanade, Hervey Bay is a great low-key alternate to Noosa – and it could save you close to 40% on your accommodation. Two hours north of Noosa, Hervey Bay is a relaxed, family-friendly paradise that's perfect for hanging out on the beach, going for bike rides and getting back to nature.
Potential savings: Almost 30%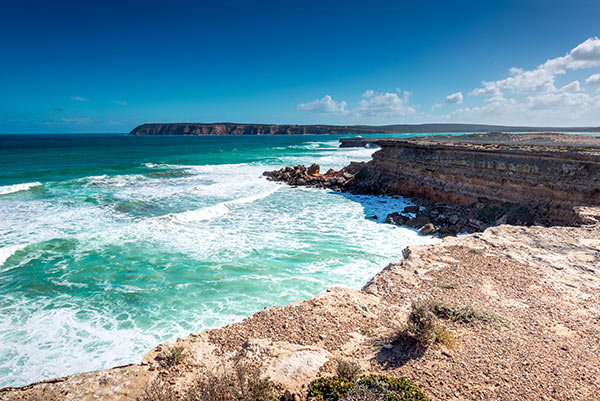 The Eyre Peninsula boasts some of Australia's most stunning national parks and coastal scenery, not to mention its renowned and plentiful seafood – which has earned it the title of Australia's seafood frontier. Swapping the Fleurieu for the Eyre Peninsula could also save you close to 30% on your stay and a 10-day Easter break is the perfect opportunity to hit the road with a scenic road trip from Adelaide. Who could resist?
6. Swap Scarborough Beach, WA ($231 per night) for Fremantle, WA ($182 per night)
Potential savings: Over 20%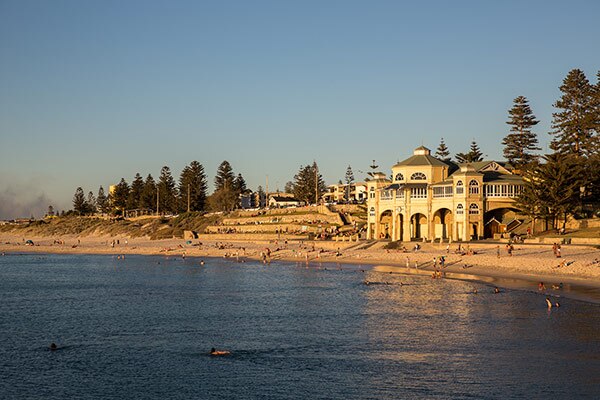 For a chance to save 20% or more on your WA Easter getaway accommodation, trade the popular beachside town of Scarborough in Perth for the lively city of Fremantle, just 30 minutes away. Aside from its many beaches, Fremantle is bursting at the seams with cool bars, cafes, galleries and boutiques. Plus Easter is one of the best times to visit, as the city transforms for its International Street Arts Festival.
7. Swap The Entrance, NSW ($226 per night) for Newcastle, NSW ($189 per night)
Potential savings: Over 15%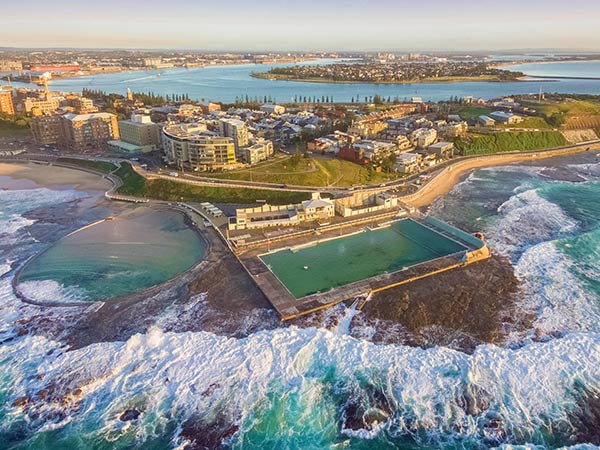 For such a popular holiday destination, with so much to do, Newcastle provides serious value for travellers. With a growing number of awesome eateries and cafes, Newcastle has become a formidable foodie haven that's perfect for anyone looking to indulge – either in Newcastle itself or the nearby Hunter wine region. Newcastle's harbour and beaches are another big draw card, especially for families. As a bonus, swapping The Entrance for Newcastle this Easter could save you more than 15% on your stay.
8. Swap the Daintree, QLD ($190 per night) for Trinity Beach, QLD ($163 per night)
Potential savings: Almost 15%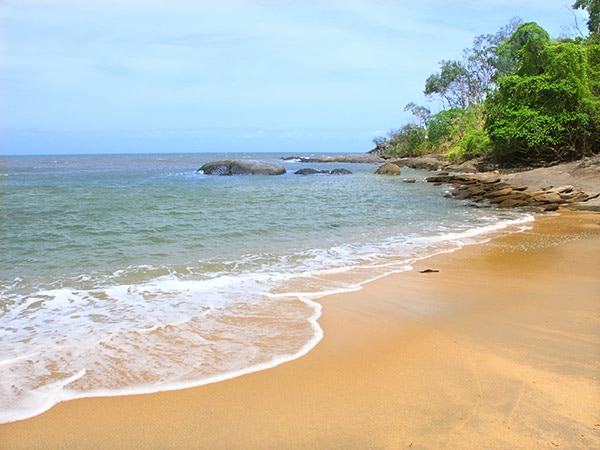 While the Daintree is a must-see bucket-list destination, choosing to stay closer to Cairns in Trinity Beach could save you close to 15% on your accommodation. Famous for its laid-back atmosphere, Trinity Beach is a favourite with locals and great for both relaxing and adventurous escapes. It's home to glorious beaches and offers easy access to exciting activities such as bungee jumping, whitewater rafting and, of course, the Great Barrier Reef. And with the Daintree just a two-hour drive away, a rainforest day trip is definitely doable.
9. Swap Torquay, VIC ($295 per night) for Apollo Bay, VIC ($252 per night)
Potential savings: Over 15%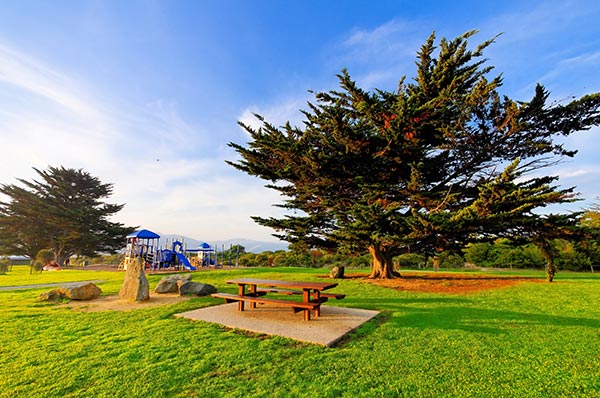 Why limit your Great Ocean Road adventure to just Torquay when some of Victoria's best coastal towns are just a few kilometres away? Apollo Bay is one of them and you'll want a few days to do some proper exploring. This charming seaside village is great for fishing, swimming and enjoying some of Australia's freshest seafood (paired with a local Sauvignon Blanc, of course). Swap Torquay for Apollo Bay this Easter and you could save more than 15% on your stay.
10. Swap Daylesford, VIC ($204 per night) for Bendigo, VIC ($175 per night)
Potential savings: Over 15%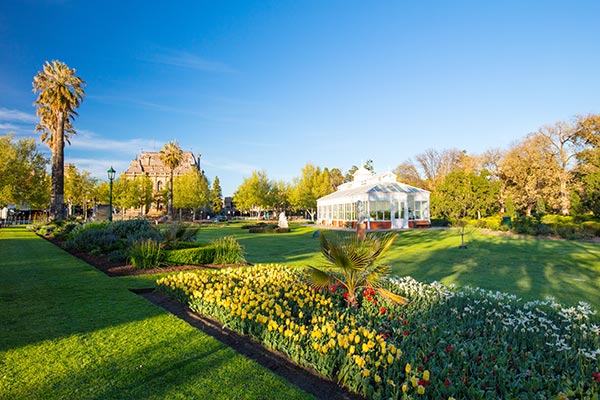 For beautiful scenery, gorgeous heritage buildings and delicious food and wine, Regional Victoria is a must-visit. Swap Daylesford for Bendigo this Easter and you could save more than 15% on your accommodation. Bendigo is home to Australia's largest regional art gallery and April is the perfect time to visit, as you'll be able to catch 'Tudors to Windsors: British Royal Portraits' (16 March to 14 July 2019). Fresh from London, the exhibition features many pieces that have never been shown outside of the UK before. Bendigo was also one of our 2019 Aussie Town of the Year finalists… just sayin' 😉
11. Swap Barossa Valley, SA ($224 per night) for Clare Valley, SA ($201 per night)
Potential savings: Almost 10%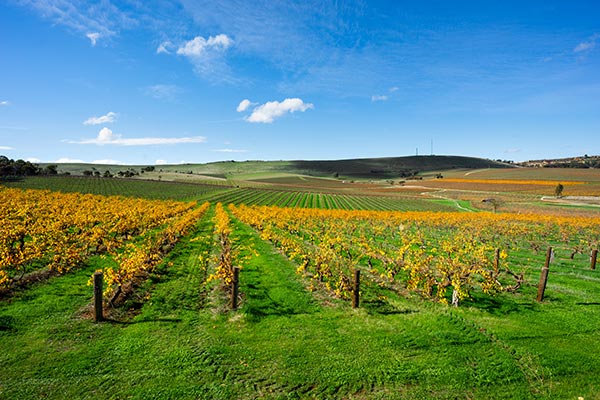 The Barossa Valley and the Clare Valley are both famous for incredible food and award-winning wine. But opting for the latter this Easter could save you more than 10% on your stay. Best known for its world-class Riesling, the Clare Valley is home to more than 40 wineries and vineyards, as well as fantastic museums and galleries. The countryside setting also makes it a hit with kids, with plenty of family-friendly wineries in the region.
SPECIAL OFFER FOR WOTIF INSIDER READERS: Book by 18 April 2019 and we'll give you an extra 10% off select hotels, just for being one of our awesome fans. To get your discount, pick your hotel, then copy and paste HOLIDAY10 into the 'coupon code' section on our checkout page. Find more info and read the full terms and conditions here.
PLAN YOUR EASTER GETAWAY
Behind the data
Our predicted best-value Easter long weekend destinations are based on the average daily rate for 3 – 5 star-rated and self-rated accommodation bookings made on Wotif.com for last year's Easter travel dates (30 March to 2 April 2018) for the featured destinations. Prices shown are in Australian dollars and are not necessarily the rates currently displayed on the site. Rates are subject to the accommodation selections made.