I nearly burst with excitement every time I pack for a holiday, but I can never escape the fear that I'm forgetting something. Did I pack my swimwear? What about my thongs? And where on earth did I put my charger?
But over time, I've perfected my ultimate Aussie travel checklist with some underrated items I simply can't do without. Make sure you've got them for your next holiday!
1. Earphone splitter
This cheap and nifty little gadget is a game-changer for watching movies and listening to music on flights, long bus rides and anywhere else you need to kill time. Plug a splitter into your phone, tablet or laptop and voila! You and your sidekick can now enjoy a set of earbuds each; no more awkwardly sharing one pair of earphones between you. Perfect!
2. Sand-proof towel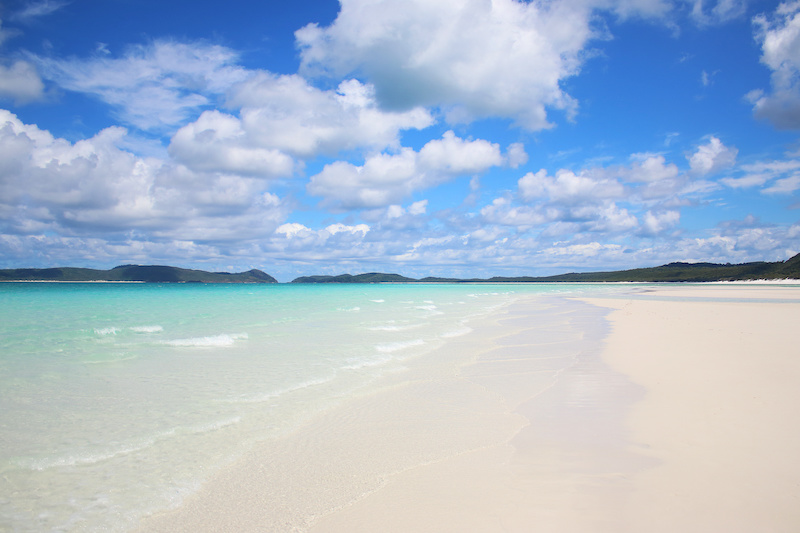 Is there anything worse than bringing half the beach back in your bags and hire car? Ugh. Change your life with a sand-proof towel and enjoy heavenly beach days without the hassle of getting sand all over your stuff and mucking up your clean change of clothes.
3. Ziplock bags
I have never, ever regretted packing a bunch of ziplock bags when I travel. They take up hardly any space (unlike bulky tupperware), weigh next to nothing, and never fail to come in handy. My ziplock bags have protected phones and passports from the rain, held leaky shampoo bottles, kept snacks fresh, acted as emergency rubbish bags, and done almost everything else in between.
4. Baby wipes
Who says these things are just for the little ones? Baby wipes are a lifesaver when there's no shower in sight or you've been out and about in the scorching Aussie heat. A quick wipe down after a long bushwalk makes you feel and smell 10 times better (and your travel companions will thank you). Just be sure to dispose of them responsibly: even "flushable" wipes should never go down the toilet!
5. Clothes pegs
Hear me out. A humble peg or bulldog clip can do so much more than you think. On the road it can seal half-opened bags of food, organise your paper tickets and itineraries, hold dodgy zips together, and neaten up your charger cables — not to mention hang up damp clothes and towels. You could even use one to tie up your hair if you get desperate (hey, why is everyone giving me funny looks?).
6. Power adapter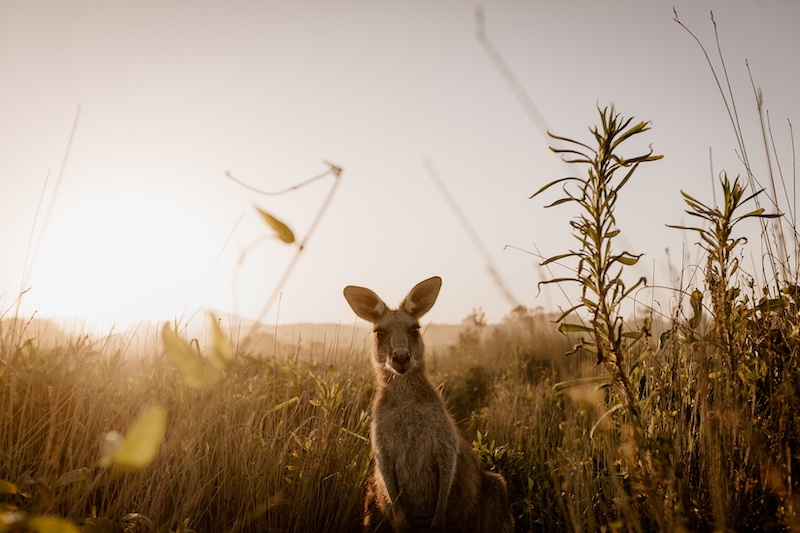 No-one likes checking into a hotel room and discovering there are hardly any spare power sockets. Now that so many of us travel with phones, cameras, tablets, laptops and other electronics, it only makes sense to bring a power adapter with multiple plugs or USB ports so you can charge multiple devices at once no matter where you are.
7. Vaseline
Need moisturiser? Vaseline. Dry lips? Vaseline. Scraped knee? Vaseline. Good old petroleum jelly is a household staple with many uses, making it the perfect way to cut down on excess toiletries when you travel. Vaseline's hidden talents include easing razor burn, preventing nappy rash, soothing cracked pet paws, taming bed hair, and even setting your eyebrows.
8. Water filter bottle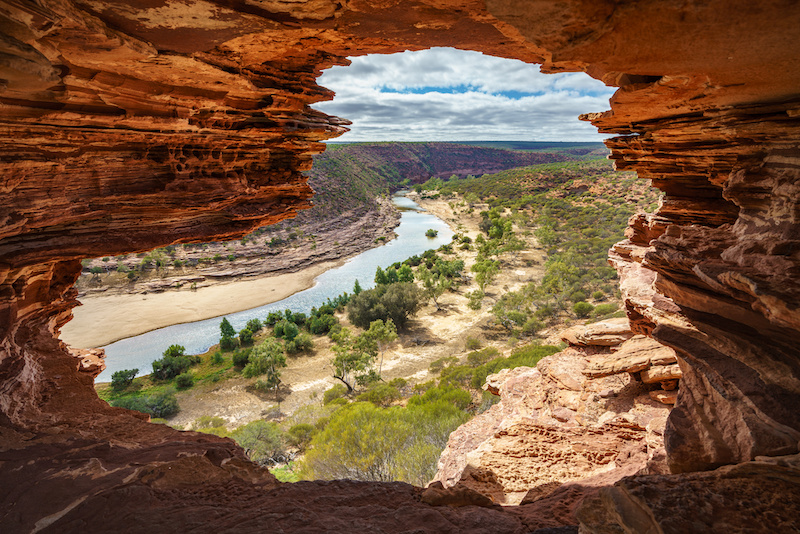 Some of the most beautiful Aussie destinations are also very remote, which means it's SUPER important to have access to clean water. Packing a BPA-free water bottle with a built-in filter means you can top up at a river if you run into trouble, plus it won't take up any extra room if you just replace your usual travel bottle. Some bottles just make water taste a bit better, so be sure to get one that actually filters out particulates, chemicals, heavy metals and other nasties.
9. An awesome suitcase
When you're travelling, a suitcase is more than just a bag. It's your wardrobe, your bathroom shelf, your filing cabinet – sometimes even your safe. It protects and organises your stuff, and it pays to have a good one.
Look for something light so you can pack (or buy 😉) more, rather than losing valuable kilos of luggage weight on your case. Four-wheel cases are fantastic, as they're super easy to manoeuvre, even when they're full to the brim. I'm also a fan of solid cases over fabric – they provide extra protection for your belongings, which you'll particularly appreciate if you've ever started a holiday with a suitcase full of squished-and-squirted shampoo 🤦‍♀️
If you're keen on treating yourself to a spiffy new piece of luggage, Samsonite have an awesome offer on right now that's exclusive to Wotif customers. Save 60% on their ultra-secure Trigard four-wheel cases. Check out the 66cm case here or the 79cm case here.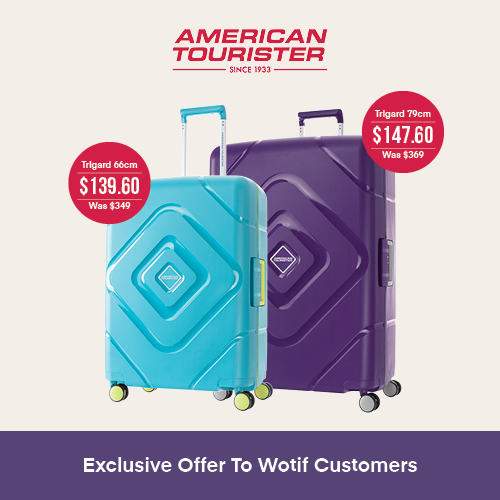 CHECK OUT WOTIF
Heads up! Due to COVID-19, government restrictions are in constant review and travel guidelines may change. We strongly recommend that all travellers seek further information about destinations and attractions before scheduling trips or making bookings, take extra care and follow all rules.