Travelling around Australia can be like visiting many different countries at once. We have golden beaches, snow-topped mountains, lush rainforests, the rugged outback, and everything in between. There are incredible destinations and experiences to suit everyone, no matter what you're into, but some stand out as the best-of-the-best. Here are 18 of our fave Aussie must-dos, just in time for your 2019 holiday planning 😉
1. Dive the Great Barrier Reef
One of the great wonders of the world, the Great Barrier Reef is a destination every local and visitor needs to experience at least once. Head to Cairns, QLD, for reef tours, scuba diving lessons and a holiday you'll never forget.
2. Explore the Blue Mountains
Located just west of Sydney in NSW, there is so much to see and do in the Blue Mountains. Check out The Three Sisters – an iconic rock formation that's steeped in history and one of Australia's most famous landmarks. There are also fantastic bush walks, art galleries, studios, gardens and camping spots.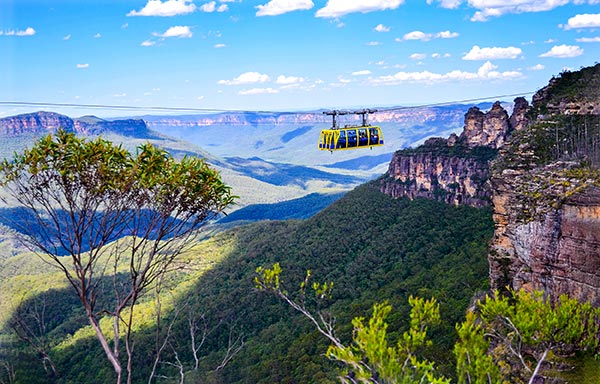 3. Grab a selfie with a quokka on Rottnest Island
Get ready for an overload of cute. The quokka is a furry little marsupial that lives almost exclusively on Rottnest Island, just off Perth. They're extremely friendly because they have no natural predators and have grown so used to their human pals that they'll walk right up to you and pose for photos. We're serious.
4. Visit the South Australian wine regions
Just north of Adelaide, SA, lie the sprawling wine regions of McLaren Vale, Clare Valley, Coonawarra and the Barossa Valley. Explore the gorgeous scenery and enjoy some of the finest wines Australia has to offer.
5. Watch a show at the Sydney Opera House
The sails of the Sydney Opera House are an Aussie icon. There are over 40 shows on every week: everything from rock concerts to ballet to talks to – yes – opera. Take your pick for a must-do Sydney experience.
6. Soak in the luxury of the Whitsunday Islands
Talk about a classic Aussie holiday! All up there are 74 Whitsunday Islands and they're all gorgeous, but Hamilton Island, Hayman Island, Daydream Island Resort (which is reopening in April 2019) and Palm Bay Resort on Long Island are some of the most popular.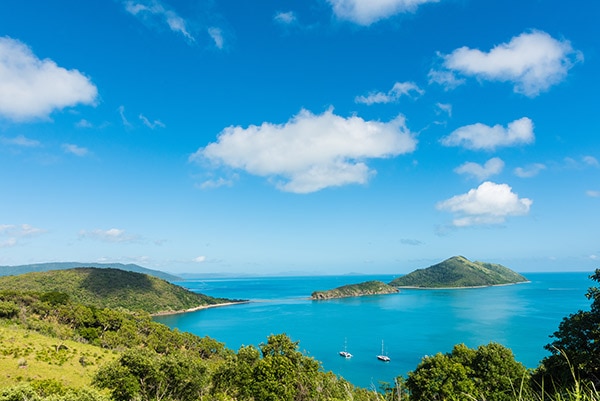 7. See the Aurora Australis in Tasmania
"Aurora Borealis?! At this time of year, at this time of day, in this part of the country, localised entirely within your kitchen? [Pause] May I see it?"
Okay, you're not Principal Skinner and we're not Superintendent Chalmers (phew!). But you can check out Australia's own version of the northern lights, which are often called the southern or polar lights, down in Tassie. The best time to catch them is during the equinoxes in late March and September, and the top of kunanyi/Mount Wellington in Hobart will give you the perfect view. Now, that's better than some steamed hams!
8. Explore the Daintree Rainforest
Port Douglas, QLD, is home to the Daintree Rainforest – Australia's largest continuous area of tropical rainforest, clocking in at 1200 square kilometres. It's also the oldest living tropical rainforest in the world, dating back to the Gondwanaland super continent (we're talking dinosaurs-time here!). There are heaps of fantastic ways to experience it, including day tours, night walks, and overnight camping trips.
9. Watch the sun rise (or set) over Uluru
If you haven't watched the rising sun spill over the Red Centre, have you even been to Australia? Maybe… but you've missed its heart.
10. See the penguin parade at Phillip Island
Ever wanted to see more penguins than in a scene from Batman Returns? Just off Melbourne is Phillip Island, where you can watch thousands of the little guys waddling up the beach every night, ready for some sleep after a hard day's fishing. Summerland Beach is the best vantage point, with tiered seating and an underground viewing spot. But a heads-up: Cameras and filming are not allowed.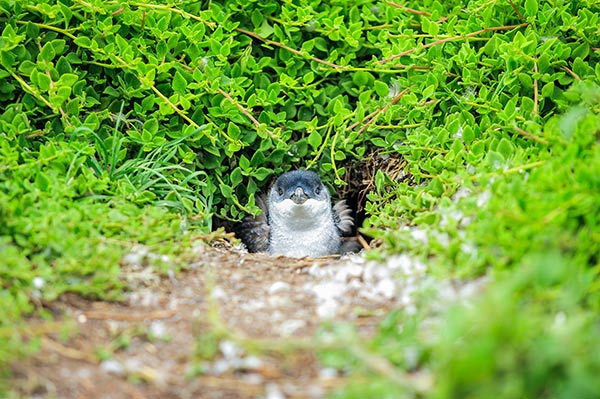 11. Road trip the Great Ocean Road
The Great Ocean Road along VIC's southern coastline is one of Australia's most majestic drives. Take your time and check out the 12 Apostles, Great Otway National Park, the Volcanic Lakes and Plains, Tower Hill and more.
12. Join the fun at an iconic sporting event
Australia is famous for its love of sport and we have a heap of iconic events to choose from. Check out a Boxing Day Test Match or an AFL grand final at the Melbourne Cricket Ground (MCG), head to Sydney Harbour National Park to catch the start of the Sydney to Hobart Yacht Race, or go to Suncorp Stadium, Brisbane, for the State of Origin (pro tip: it's hosting Game 1 in 2019).
13. Get your adrenaline hit at a Gold Coast theme park
From wild roller coasters to sprawling water parks, from movie-themed experiences to up-close-and-personal wildlife encounters, the Gold Coast is home to some serious theme park fun. Check out Dreamworld, Movie World, Seaworld and more!
14. Climb Mount Kosciuszko
At 2,228 metres above sea level, Mount Kosciuszko in NSW is mainland Australia's highest peak. In the warmer months, the walk to the summit is surprisingly achievable. There's even a cable car to take you part of the way!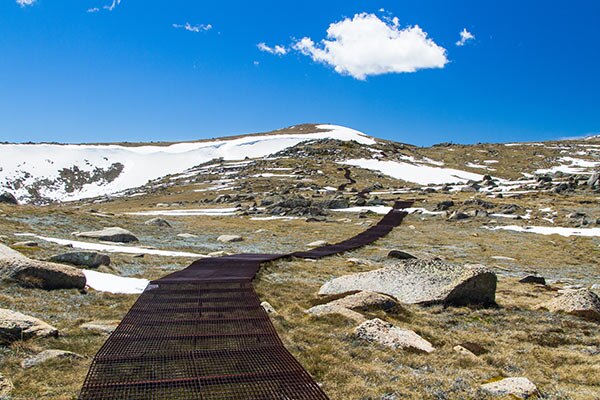 15. Climb the Sydney Harbour Bridge
Sydney's BridgeClimb has enabled more than 3.5 million visitors from over 137 countries to climb one of Australia's most iconic landmarks – and you can too! It's open seven days a week, with climbs operating all year round.
16. Visit Kakadu National Park
One of the most unique and incredible landscapes you'll ever see, Kakadu National Park in the NT is a true Australian bucket-list destination. Kakadu also boasts one of the greatest concentrations of ancient rock art in the world. Some paintings are up to 20,000 years old, making them some of the oldest cultural artefacts of any people on earth. Um, wow! 😲
17. Swim with whale sharks at Ningaloo Reef
1,200km north of Perth, Exmouth is home to one of Australia's most incredible wildlife experiences. From March to September every year, you can join a boat tour to go out to Ningaloo Reef and swim with whale sharks. From July to November you can even swim with (or at least watch) humpback whales too!
18. Attend Dawn Service at the Australian War Memorial
Canberra might not be at the top of everyone's bucket list (rookie error – it's great), but the Aussie capital is an absolute must-visit for history buffs and culture vultures. Time your visit to coincide with ANZAC Day on 25 April (pro tip: In 2019, it's just a few days after Easter Monday) to attend the Dawn Service at the Australian War Memorial – one of the most significant war memorials in the world.
PLAN YOUR 2019 GETAWAY