Once the mercury drops, the beanies come out and the days get shorter, the lure of a cosy escape becomes too hard to deny. Blast the heater: it's the perfect time to take a winter road trip!
Sure, a road trip might seem like a summer thing… but hear me out. Apart from the endless opportunities to pull over for a hot chocolate (with marshmallows, thank you very much!), there are often less crowds to battle on a winter getaway – if you choose your destination right, that is. From the top of the country down to the southernmost tip, here are 10 road trips that are perfect for the cooler months.
1. Perth to Esperance, WA (approx 650km)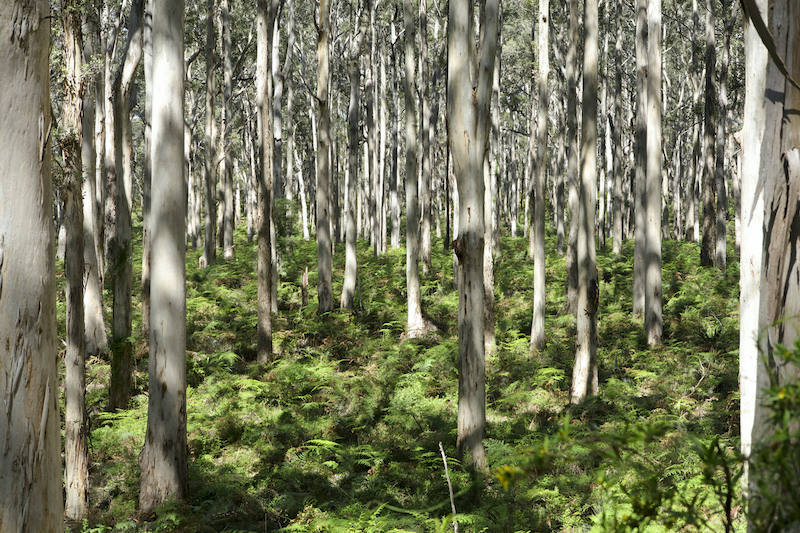 Block out two weeks for this epic road trip along the Great South West Edge via Dunsborough to Denmark to Duke of Orleans Bay. Temperatures in August average a manageable 18 degrees and sights like the Boranup Karri Forest, where towering Karri trees can reach up to 60 metres in height, make this an amazing wilderness adventure. Winter is also the best time to see the incredible waterfalls that flow impressively with increased rainfall (travel in August is best to skip potential storms!). Stopover at the Injidup Natural Spa for a top dip, before moving onto the much more winter-friendly Injidup Spa Retreat. Wrap up the last leg of the trip down the Great Ocean Drive by seeing the best beaches on the south coast when they're free of summer crowds.
2. Cairns to Cape York, QLD (approx 1025km)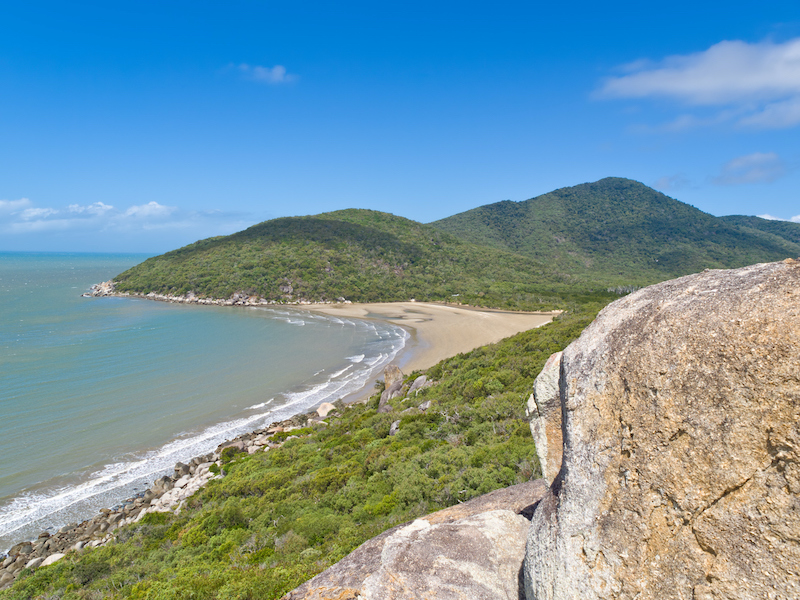 Tackle this epic 4WD trip during the dry season (May to October) by starting with a two-day stopover at Cooktown – furry family members welcome at Mungumby Lodge. A visit to Laura is a must to see one of the top 10 rock art areas in the world (according to UNESCO), which features a gallery of Quinkans – spirit beings of the local Ang Gnarra people. From there, finish up at Sovereign Resort Hotel, near the water's edge in Cooktown.
3. The Great Alpine Road, VIC (approx 340km)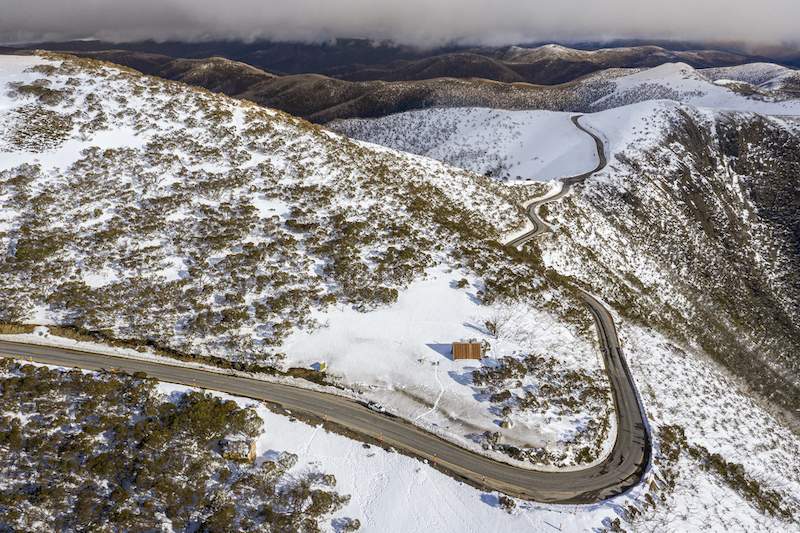 Crossing the mountains at Mount Hotham for views of towering trees and snow capped peaks is a classic winter road trip, looping in some of the GREATest mountain scenery in the country (see what I did there? 🤪). As the highest year-round accessible road in the country, you'll be treated to some pretty spectacular mountain scenery, especially during the cooler months. After a (hopefully) snowy stay at Tanderra Ski Lodge, seek out some more highlights of this route, which are really up to your taste buds. The wineries of Milawa, Beechworth and King Valley are definitely worth a detour and tackling the Murray to Mountains Rail Trail by bike or foot is a great outdoor option, especially when blanketed in winter mist!
Insider tip: It's a legal requirement of Mount Hotham Alpine Resort to carry diamond pattern chains during snow season.
4. Adelaide to Eyre Peninsula, SA (approx 635km)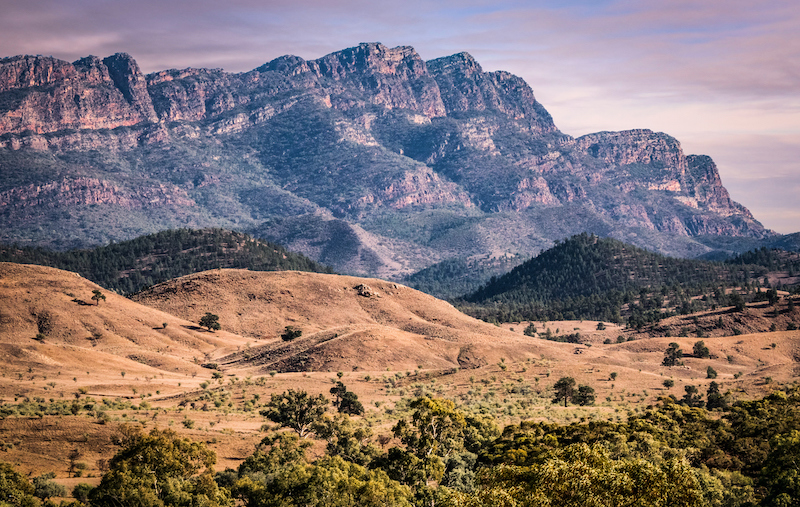 Winter is when the Milky Way is most visible at night in South Australia… and when wine is best sipped by a toasty fire (the first is a fact, the second is just my opinion 😉). It's also when tens of thousands of giant cuttlefish gather at Whyalla, so head that way for an awesome wildlife experience and continue on another few hours to break the journey at The Port Lincoln Hotel. Continue on to Coffin Bay, taking a break to walk the Locks Well Beach steps. Continue to Baird Bay, Ceduna, Gawler National Park (hello, ancient rock formations like the Organ Pipes!) or, instead, back to the incredible Ikara-Flinders Ranges National Park – this spot is far from heavy light pollution and makes it one of the best spots to stargaze in SA. Kids (and big kids) will love an overnight glamping stay at Wilpena Pound Resort, with the night sky glittering above.
5. The Western Wilds, TAS (approx 475km)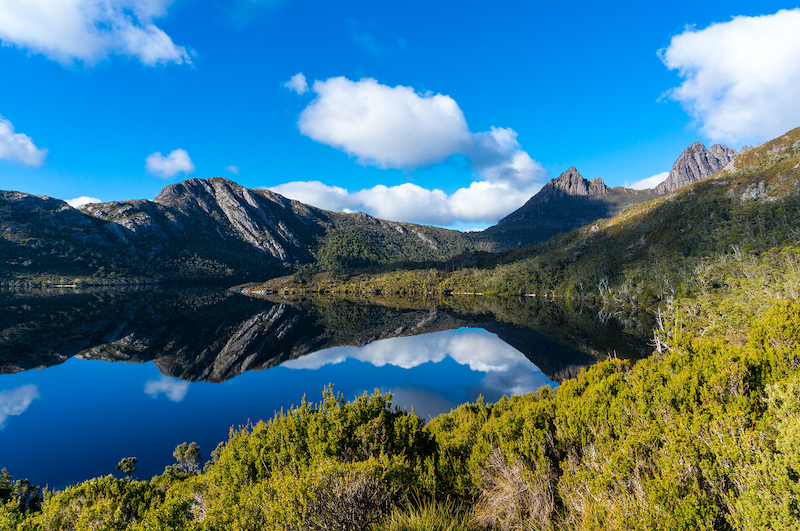 Tassie is famous for its alpine valleys and rugged landscapes, so what better season to admire them than winter? The Western Wilds is the state's newest official tour route and it's an awesome way to see a heap of beautiful Apple Isle spots. The route starts in buzzy Hobart with a short 35km trip to New Norfolk (don't pass up the opportunity to dine at the award-winning The Agrarian Kitchen) before checking into a cosy stay at Lake St Clair Lodge. Head to Queenstown and drive one of the most zig-zagging, twisty stretches of road, known as 'the 99 bends' – just what a scenic road trip needs! Finish with a drive across to the unmissable Cradle Mountain, which receives regular snowfall in winter and rug up for a hike at Dove Lake. Warm up at the Waldheim Alpine Spa on-site at Peppers Cradle Mountain Lodge, and finish your day with a cheese board and a glass of red in front of a roaring fire. It would be rude not to!
6. The Mad Max Pilgrimage, NSW (540km+)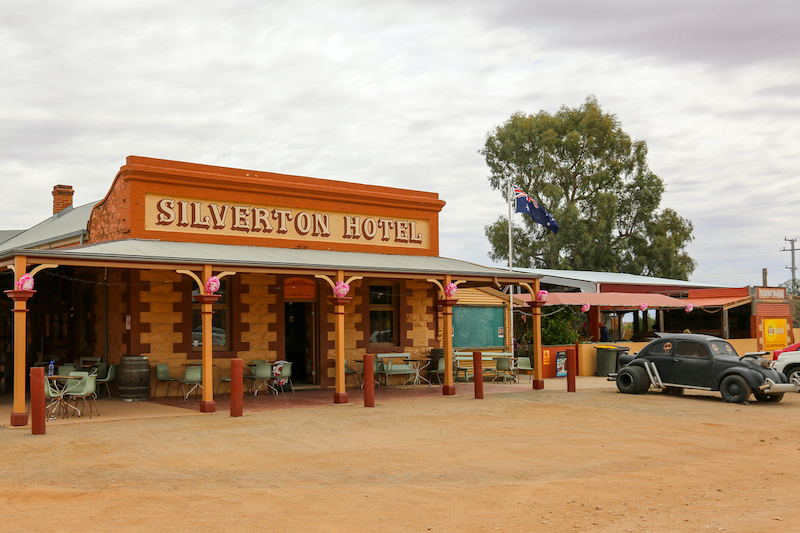 The small town of Silverton, best known as the filming location for the original Mad Max film, is great to explore during winter, thanks to mostly sunny (if a little chilly) days. At around six hours from Adelaide, nine from Melbourne, 11 from Canberra or 13 hours from Sydney – distances that might be more than a little testing in the summer heat… something you don't have to worry about in the cooler months. Aside from visiting the Mad Max Museum (it's a must for movie buffs!), be sure to explore nearby Broken Hill to stop for a bushman's breakfast at The Silverton Hotel where iconic films like Priscilla Queen of the Desert and Mission Impossible II were filmed. My pick for an authentic outback stay is at the Lodge Outback Motel, a family business in a heritage building that's walking distance to most of the town.
Insider tip: Take the kids to Bells Milk Bar for a good old fashioned milkshake.
7. Brisbane to the Granite Belt, QLD (approx 218km)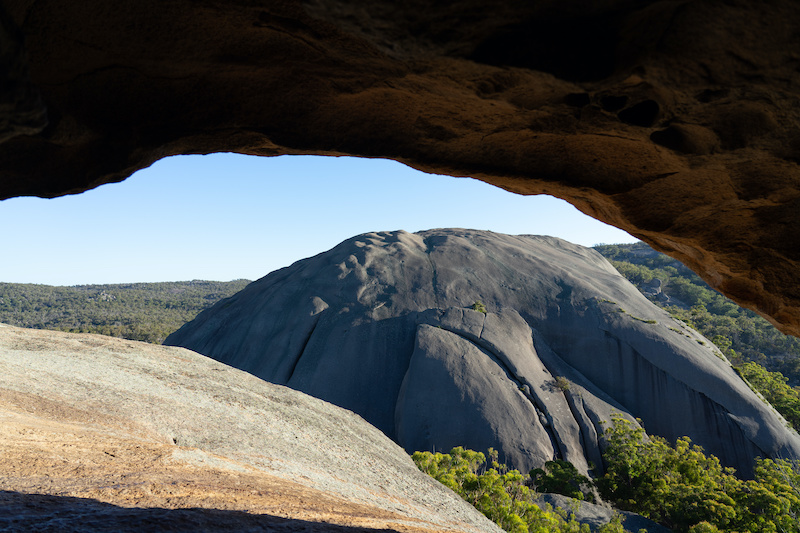 Whiskey, walks and winter just go together, don't they? That's why a trip through the Lockyer Valley gets a thumbs up from me. Make your first stop at Toowoomba for a coffee at hole-in-the-wall Ground Up Espresso Bar, before checking in to Burke and Wills for a low-key glam stay. Girraween National Park is an epic detour for hikers that don't have to worry about the beating summer sun, especially for a glimpse of those giant granite boulders. A stop at Castle Glen is a must – it's the only whiskey distillery in Queensland so be sure to sample a dram (or two, if you're not the designated driver) to warm you up.
8. The Epicurean Way, SA (approx 250km)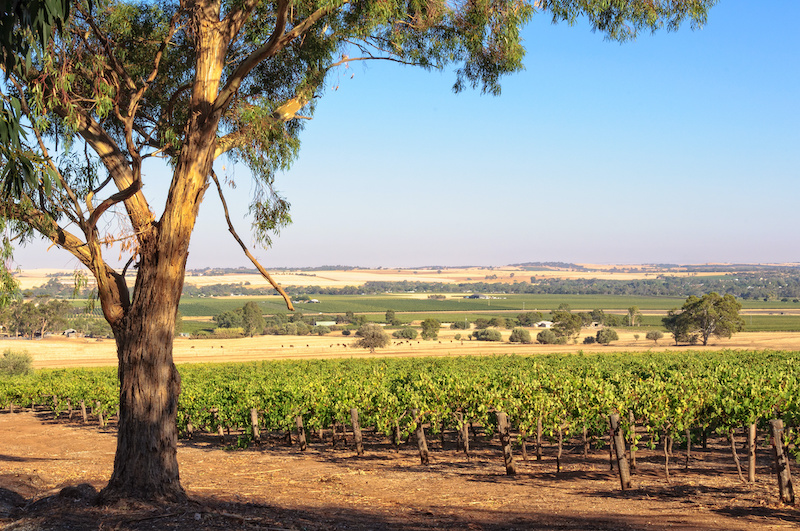 For anyone planning to eat and drink their way through a road trip (which is my preferred way to spend winter), the Epicurean Way is the road trip for you. In five short days, you can follow your tastebuds and tick off 23 incredible spots for food and wine legends like Penfolds, Jacob's Creek, Maggie Beer's Farm Shop and more. Drive to the Barossa on day one so you can settle in at The Louise, a boutique stay that's six minutes to Seppeltsfield Rd Distillers for a gin tasting to warm the cockles. Spend your last day on two wheels in the Clare Valley – an hour further north by car – hire a bicycle and ride along the Riesling Trail with plenty of tasting stops. Cheers!
9. Canberra to Yass to Young, ACT (approx 320km)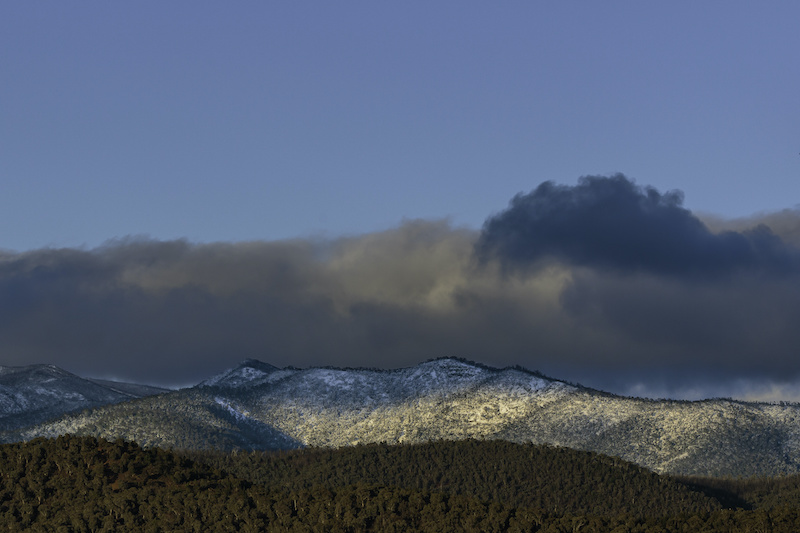 Plan to spend at least four days for this looped road trip into the quaint Canberra countryside which is especially pretty when the nearby Brindabella ranges are capped by snow-covered peaks. Spend your first two nights across the border in Bowral at Milton Park Country House to soak up one of the prettiest gardens in Oz, along with a truly blissful wellness spa, perfect to take the chill off those frosty afternoons. From Bowral visit Yass, home of great poet Banjo Paterson (a bust of him can be seen at the Banjo Patterson Park) before arriving at Young, famed for cherries and great wineries like Grove Estate. Is there anything better than a warming Shiraz on a winter's evening?
10. Sydney to Orange, NSW (approx 280km)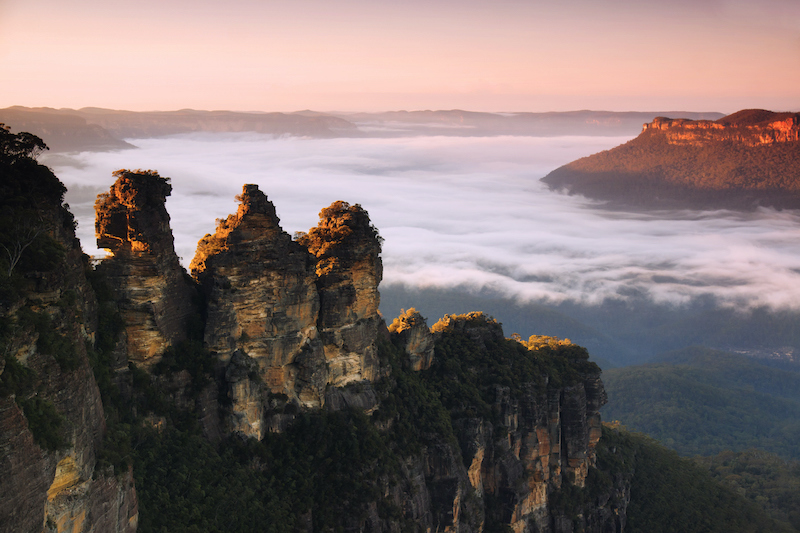 A classic winter getaway for Sydneysiders, a scenic drive through the Blue Mountains starting with Sydney to Katoomba is always a great idea when the mercury drops. The famous blue haze of the cliffs is epic before an afternoon spent in front of a roaring fire. Head in the direction of Orange to explore the Jenolan Caves, and possibly see some snow (there are around nine snow days annually from May to October) and, if you stay at the chic de Russie Boutique Hotel, you're just 10 minutes drive from Borrodell, a winery that celebrates the colder months with the annual Black Tie and Gumboot Truffle Hunt – an incredible five-course degustation with freshly harvested truffles and paired local cool climate wines. Truffle season typically runs from July through August with the mid-climate winter in Orange making perfect conditions to find these beauties near the oldest truffle trees in Australia. Sign me up!
Heads up! Due to COVID-19, government restrictions are in constant review and travel guidelines may change. We strongly recommend that all travellers seek further information about destinations and attractions before scheduling trips or making bookings, take extra care and follow all rules.