Aussies love a road trip. In fact, our research has found that hitting the road for a scenic drive is one of our favourite holiday pastimes, with more Aussies preferring to drive (54%) than fly (45%) around Australia.
Whether you've got weeks to spare or just a few days up your sleeve, there's an awesome Aussie road trip that's just perfect for you. Here are the most popular trips you told us you want to do in 2019, starting with…
To see some of Australia's most epic landscapes, a road trip along the Flinders Ranges is an absolute must. This 500km drive on dusty red roads is home to rugged peaks, incredible cliffs and spectacular gorges – sights you need to see to believe. For an incredible family experience, pitch a tent for the night and marvel at the starry sky before setting off into the mountain ranges the following morning.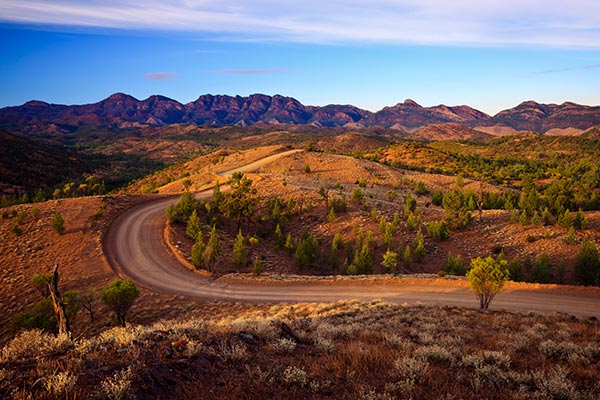 Make sure you pack your appetite for this 339km adventure. Taste your way around the Rutherglen and King Valley wine regions, and make sure to save time for a pit stop in Beechworth, where you can try Beechworth Bakery's famous lamingtons (they were voted Australia's best in Wotif's Uniquely Aussie Awards last year). When you're full to the brim, take a hike through the Mount Buffalo National Park or, in winter, hit the slopes at Mouth Hotham. One of the best things about this road trip is that it's great no matter the season.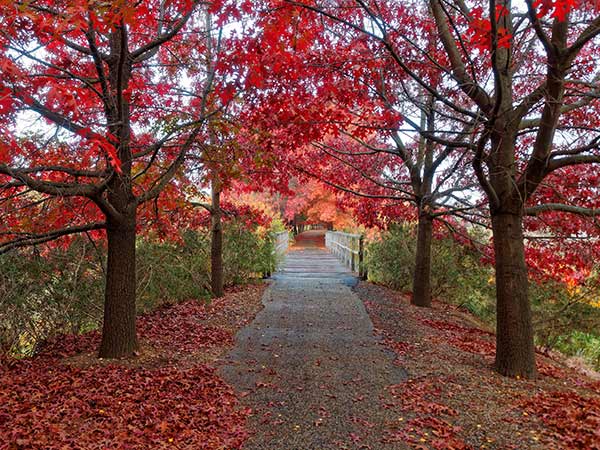 They don't call it the Heritage Highway for nothing. On this incredible drive you'll find some of Australia's most outstanding architecture and design, all originally built in the 1800s by convict labourers. You could complete this 200km drive in a couple of hours, but it's better to take your time and really appreciate the relaxed country atmosphere. Spend some time exploring beautiful national parks, quaint towns and villages, and fascinating local museums.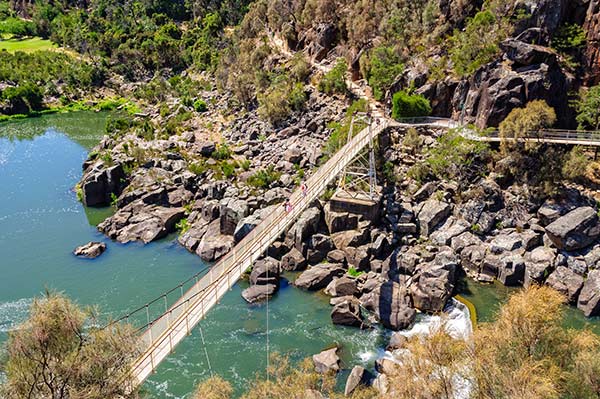 Less than an hour's drive from Sydney, the Grand Pacific Drive makes for a fantastic weekend road trip. Starting in the Royal National Park, this 140km drive takes you through some classic NSW coastal holiday spots, including Wollongong, Kiama and Shellharbour. Give yourself a few extra days to make the most of it and you can check out all the South Coast has to offer, including stunning beaches, the famous Kiama Blowhole and Shoalhaven's fantastic wineries.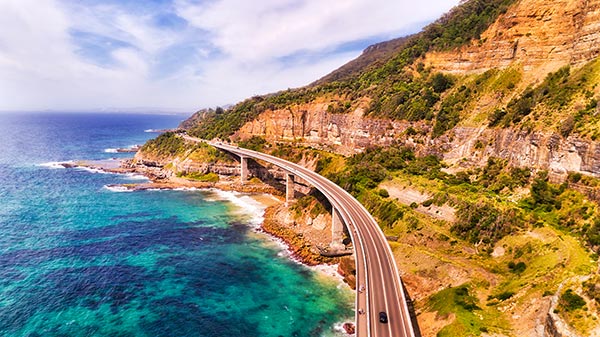 If lazing on pristine beaches and sampling some of Australia's best produce sounds like your type of trip, then the Great Eastern Drive is for you. Whether you start in the north or the south, you'll cover over 176km of Tasmania's East Coast, with countless award-winning restaurants and delicious cellar doors to visit, as well as spectacular coastal views and even waterfalls if you travel inland. You can do this one in a weekend, but we recommend you give yourself a week so you can have time to stop and wander.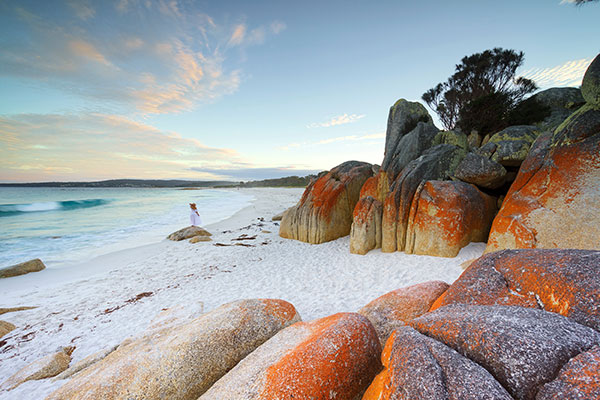 5. Gibb River Road, WA – through the Kimberley
This 660km adventure is one of the Kimberley's greatest highlights. Open for only seven months of the year (outside of the wet season), we recommend giving yourself a full two weeks to properly experience this epic drive. Book a 4WD and get ready to hike, swim and admire those awesome outback sunsets.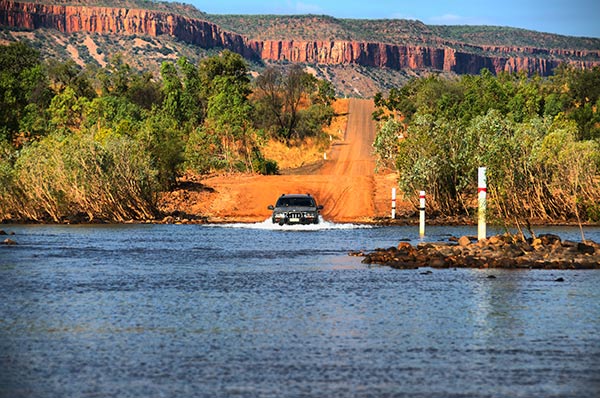 Get ready for the ultimate family roadtrip! This 900km drive will take you to some of the best family-friendly hot spots Australia has to offer. With highlights including Treetops Central Coast, the Australian Reptile Park and The Big Banana in Coffs Harbour, the Legendary Pacific Coast is a hit with kids. The Hunter Valley wine region and Byron Bay make it a top choice for grown-ups too.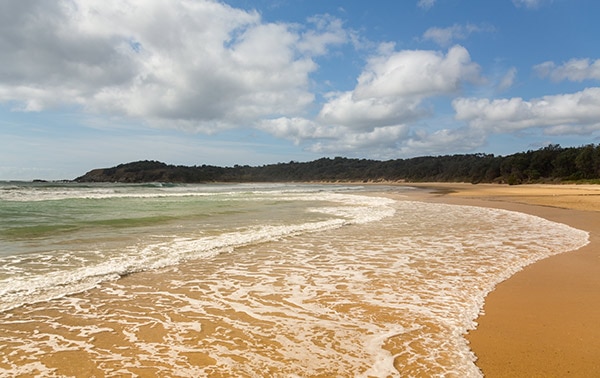 For a seriously iconic Aussie experience, an epic NT road trip is the way to go. Uluru is one of – if not the – most important Australian cultural sites and the drive from Uluru to Kings Canyon is as enriching as it is fascinating. The 321km drive is a solid trip, so plan accordingly, and be sure to visit the Wanmarra Community to learn more about this incredible land.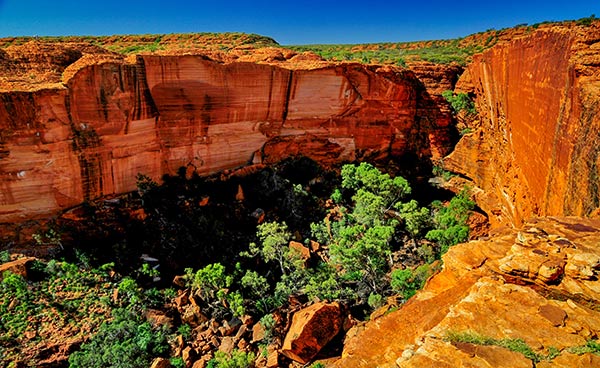 This massive 1,200km road trip has it all. From trekking through the gorges at Kalbarri to swimming with whale sharks at Ningaloo Reef, WA's Coral Coast is a must-visit Aussie destination and hitting the wide, open road to explore at your own pace is the best way to do it. Give yourself at least seven days for this trip – there are so many unique and diverse experiences along the way.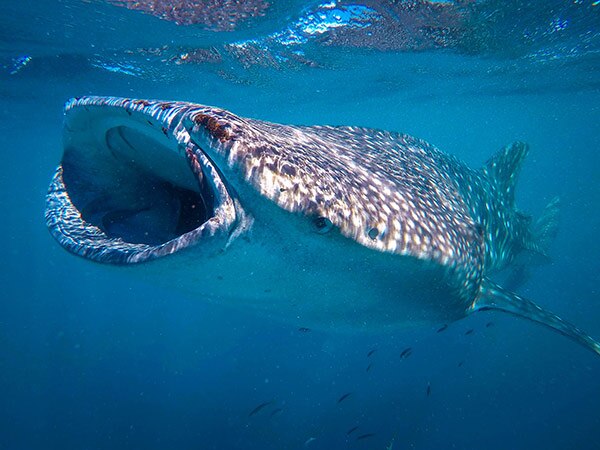 Nice one, Australia! As one of the world's most scenic coastal drives, it's no wonder you voted the Great Ocean Road as your top pick for 2019. Hugging the Southern Ocean's windswept coastline, this 243km stretch of road is a must-drive at any time of the year, with gorgeous ocean views and countless beach towns to explore along the way. Start in Torquay and give yourself three or four days to check out Lorne, Apollo Bay and iconic sites like the 12 Apostles before finishing up in Port Fairy – Wotif's Aussie town of the Year for 2019.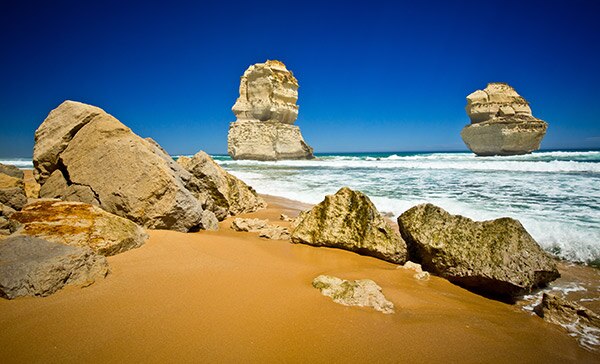 PLAN YOUR AUSSIE ROAD TRIP
Behind the stats:
Top ten list and rankings based on responses from more than 2,700 Australians via www.wotif.com/vc/blog from 18 October 2018 to 22 October 2018.