I lumbered down the stairs, half-carrying my husband's 192cm frame while he clung to the rail on the other side. Never assume anything. This was one of the first lessons I learned after my husband developed a medical condition that transformed his strong, fit body into an emaciated version of itself. Here are five things I've learnt since.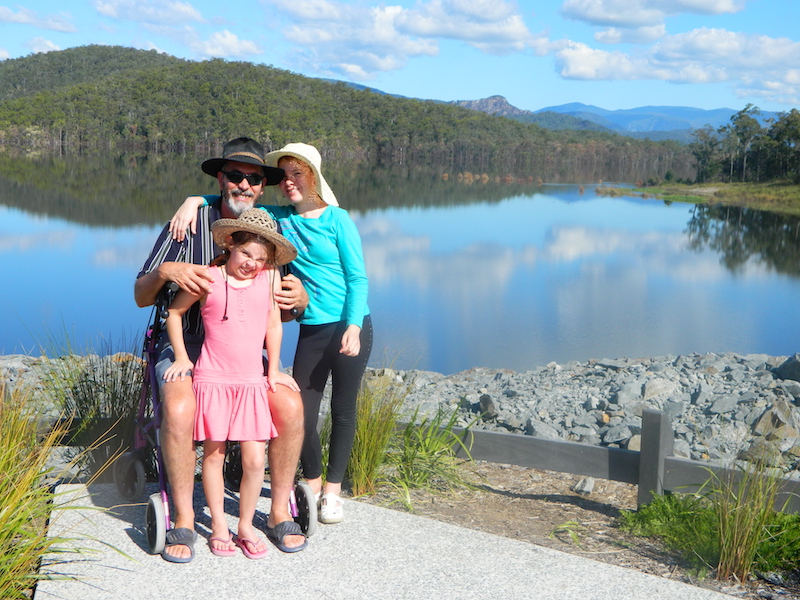 1. Elevating frustration to new heights
We were on holidays, visiting my family on New South Wales' Central Coast. Deciding to catch a movie, we'd been escorted to the upstairs cinema in the ancient, manually-operated lift. All good, except the lift operator went home before our movie finished.
So, I had to carry his walker down the stairs before helping him. If he'd been in a wheelchair, I don't know what we'd have done.
Before my husband became disabled in 2011, I took effortless travel for granted. Sure, having kids made it trickier than jumping online, booking and heading off with a carry-on. But that didn't compare to worrying about walkers, IV bags and avoiding stairs.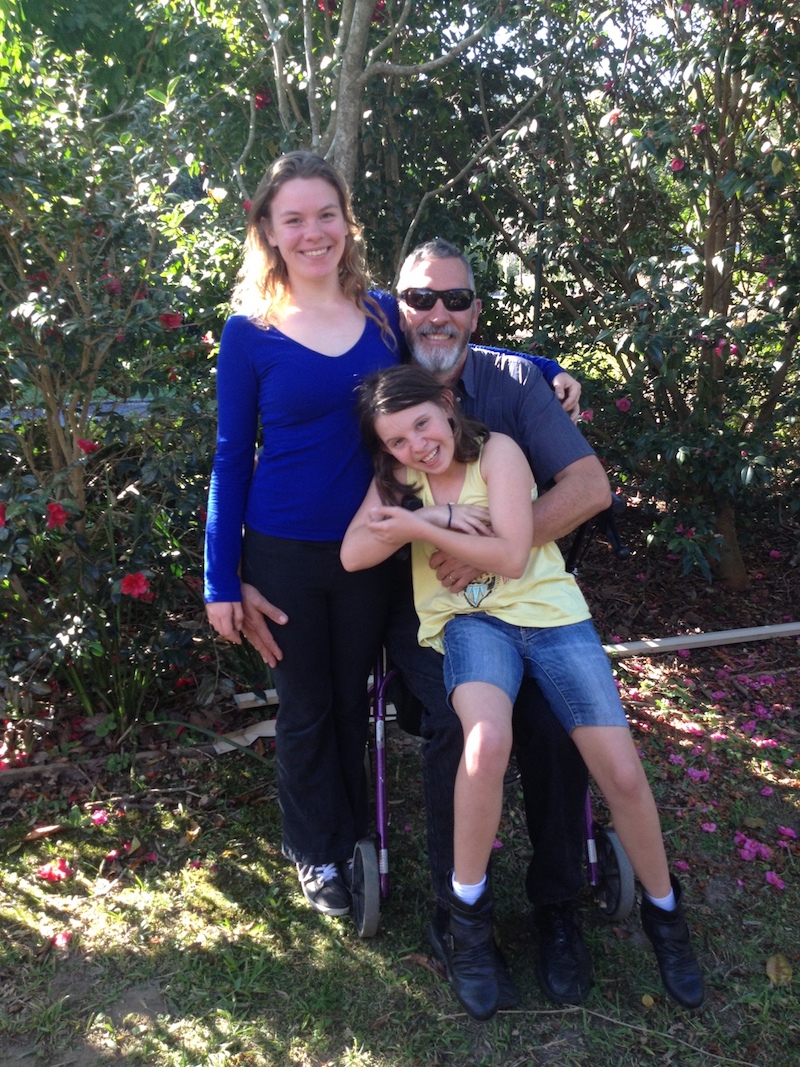 Here's some other things I learned about travel when you're caring for someone with a disability.
2. You need to do more planning
A LOT more planning. Like finding out whether disability-friendly rooms are available, or whether stairs need to be navigated. Once, we booked a resort in Noosa. Because the room was on the third floor, I assumed (yep – there's that ass word again) there would be a lift. No go. Climbing flights of stairs carrying a walker, loads of luggage and then a husband may be an awesome fitness routine, but it wasn't my ideal entrée to a relaxing family holiday. Now I've learnt to check the 'Hotel Amenities' before I book.

3. Stairs are EVERYWHERE
Movies, shops, restaurants, resorts and even beaches have stairs. Learning to find alternatives is an art. Now, along with my eye for coffee shops, I look for lifts, ramps and elevators wherever we go.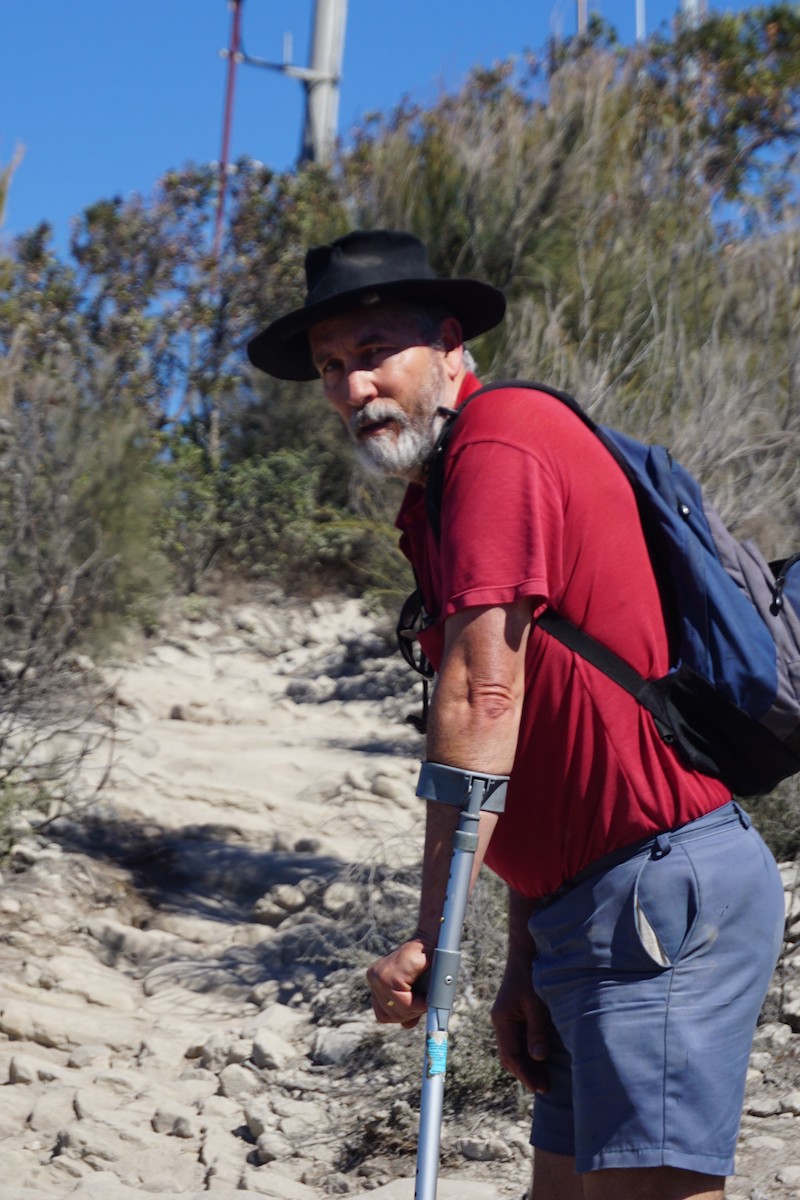 4. We're gonna need a bigger car
Just like with having kids, needing more gear can necessitate an upsize. Shortly after my husband became unwell, we had a holiday booked in Caloundra. He was on intravenous medication at the time, which I was giving him twice per day. We must have looked a tad suspicious with our boxes of syringes, saline bags and cartons of medications and alcohol wipes. Setting him up on the couch with a bag hanging from the curtain rod wasn't quite what I'd envisaged when we booked, but at least his perch had an ocean view.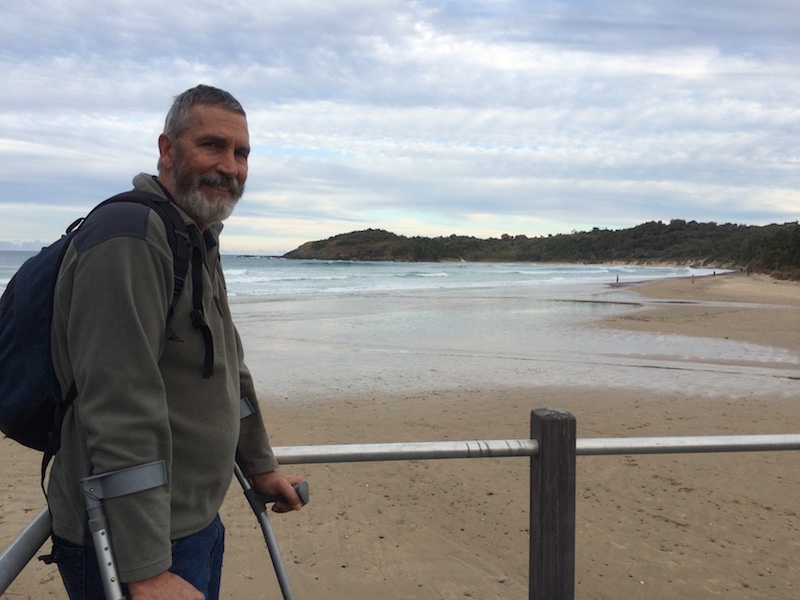 5. People are good
While my husband's tremor and facial tics attract some stares, most people are considerate. Once, we turned up at Cabarita Beach, where we'd booked an apartment. Seeing my husband's walker, the manager immediately upgraded us from a one-bedroom upstairs unit to the ground floor, two-bedroom disabled one at no extra cost. When he had a seizure and collapsed in the street one time, we were overwhelmed by the offers of help from strangers.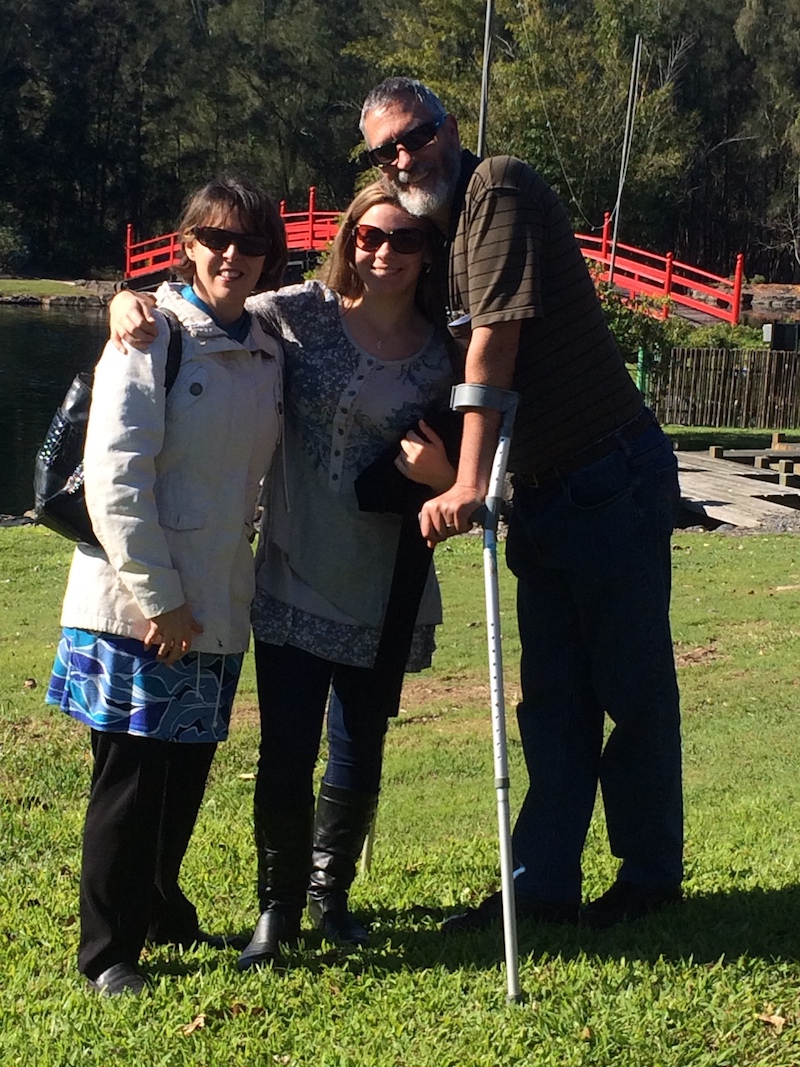 Things are easier now Rob uses crutches, and I'm grateful that we can still enjoy wonderful family holidays – even if it means a bit more work.
PLAN YOUR NEXT GETAWAY