Road trips, family getaways, beach stays – childhood memories are crammed with special holiday memories. And who was usually running the show behind the scenes? That's right, Mum!
She made sure our undies were packed, our tickets were booked and even ensured we got to the airport with plenty of time to spare. Dad helped too, of course, but here are just a few of the ways the mums out there made holidays extra amazing. Thanks, Mum!
1. Favourite food
When it came to cooking on holiday, Mum would say she was 'off-duty'. Fish and chips, hamburgers, pizza, and endless BBQs were on the menu instead. Mum made it a buffet of all our foodie faves.
2. "Say CHEEEESE"
Mum documented every part of our holidays, from the plane trip to our first dip at the beach. Thanks to that constant clicking of the camera, we've all got a stack of super cute family holiday snaps. If only Mum could travel with us now and nail an instagram-worthy pic or two 😉
3. Past curfew
Staying up reallllllly late and watching movies or gas-bagging was allowed on holidays — or at least, Mum would turn a blind eye. There's no way in the world we would get away with all that at home. But on holidays? We were off the hook.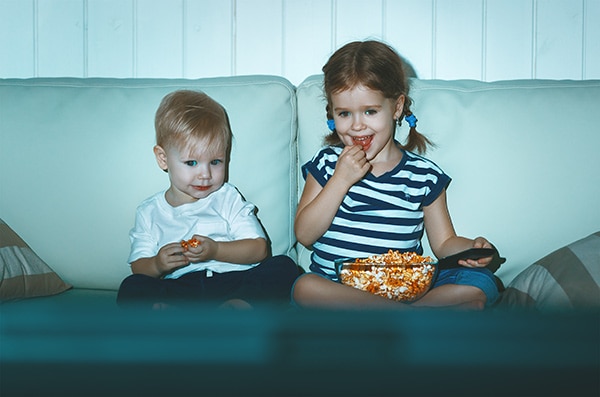 4. Organisation station
Mum always remembered to pack everything – even the stuff we didn't know we needed. She remembered marshmallows for roasting around the campfire and even the skewers too! She never forgot the Tiny Teddies, the Arnott's biccies, and that spare pair of socks. You're out of dry swimmers already? Nope, there's another pair in the bag. Goggles? Got 'em! Mum remembered everything.
5. Passing the buck
"Go ask your father, I'm on holiday" was the usual response from Mum when someone nagged or asked her about something for the 87th time. And we can't blame her! Dad would try to pass the complaint right back to her, but Mum usually got the last laugh.
6. Travel-sized everything.
Mini shampoo? Check. Mini body wash? Yep. A bag that somehow fit all the tiny bottles and containers perfectly? Mum's found one. Travel-sized was Mum's fun-sized. And how about the cereal packs that had not just one of your fave cereals in mini size, but ALL of them? We still never worked out how to eat them in the container without spilling the milk, though.
7. Turn it up
When it came to road trips, Mum knew that Dad's taste in music just wouldn't cut it in the car, so she let us kids pick the tunes. Let's be honest, probably after some complaining from us in the back seat. She probably did it so we'd stop fighting, or nagging, or both.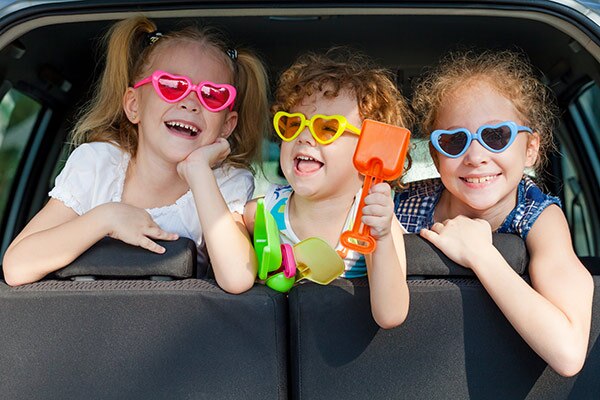 8. Holiday treats
Holidays are for splurging and Mum definitely got the memo. Whether it was an ice-cream after dinner or a sneaky spider with lunch, Mum knew how to treat us. Sometimes the treats were as big as finally going to Sea World. And occasionally, but definitely not often enough, she'd treat herself to something like new bathers or sunnies for that beach holiday at Christmas. Good onya Mum!
9. Sharing is caring
Remember those holidays where there weren't enough rooms for everyone to get their own, so we had to share? Mum was quick to warn us that Dad snored, which we already knew, but it didn't take more than one night to realise that Mum snored even louder. She still denies it.
10. Sun smart
We've all got the photos. You know the ones – you're wearing a thick layer of multi-coloured zinc cream on your face, a legionnaires hat and fluro rashies. Mum was all over the importance of being sun smart and you've probably still got the pics to prove it.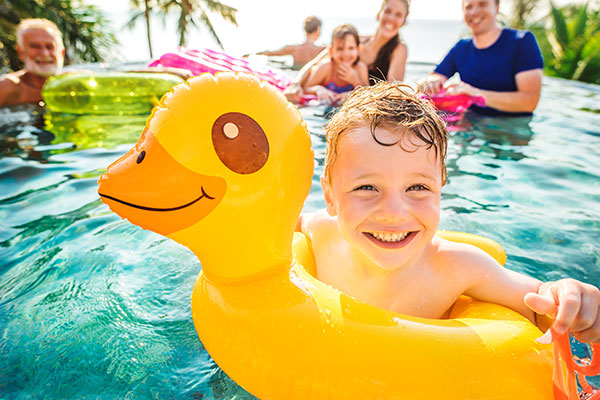 What can we say? Thanks for the holiday memories, Mum.
PLAN YOUR FAMILY GETAWAY