Ahh, Byron Bay. A place that mixes salt, sand, food, drink, food, shopping, nature, food, sunshine – and did I mention food? It's a destination I've visited more times than I can count.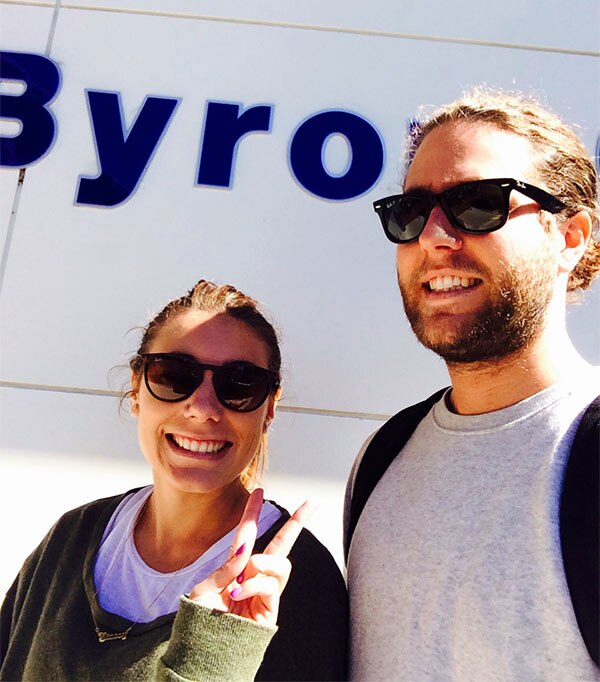 With a hospitality scene to rival Sydney's and built around one of Australia's best surfing spots, one blog post can only scratch the surface of all the goodness there is on offer. But there are some definite must-dos and here are ten of my faves.
1. Whites Beach
Once a locals-only hidden gem, Whites Beach lives up to its name with some of the whitest sand you'll ever see and crystal-clear water, all surrounded by bush. It's not the easiest to get to, but well worth the effort. Just remember to pack food, water and sunscreen for the day, and be prepared for a drive down a long and winding dirt road, followed by a hike to the sand.
2. The Lighthouse Walk
This one's certainly not a secret, but it's still a must-do when in town. It's also my absolute favourite way to begin the day. Depending on where you start, the walk takes about 45 minutes each way. You'll enjoy spectacular views of The Pass and Wategos Beach before you reach the Lighthouse. Between the months of May and November you might even spot a whale!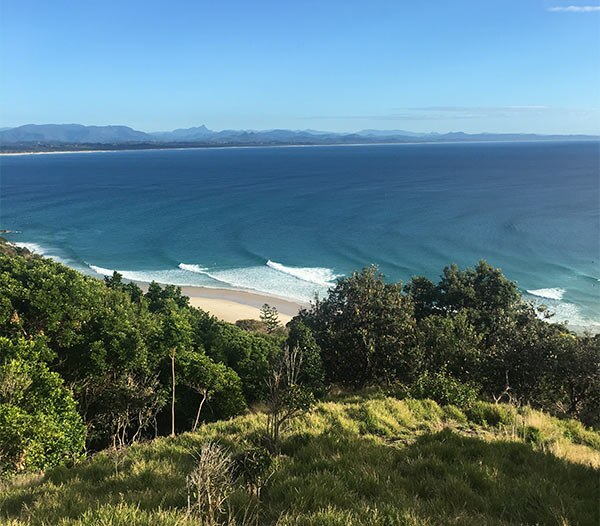 A little piece of Mexico right in the middle of Byron! Chihuahua Taqueria is situated in Feros Arcade, just off Jonson Street (Byron's main drag). These guys serve up some of the best tacos around, with lots of vegetarian options. The haloumi taco is my pick, but with generous portion sizes and everything so full of flavour, you really can't go wrong.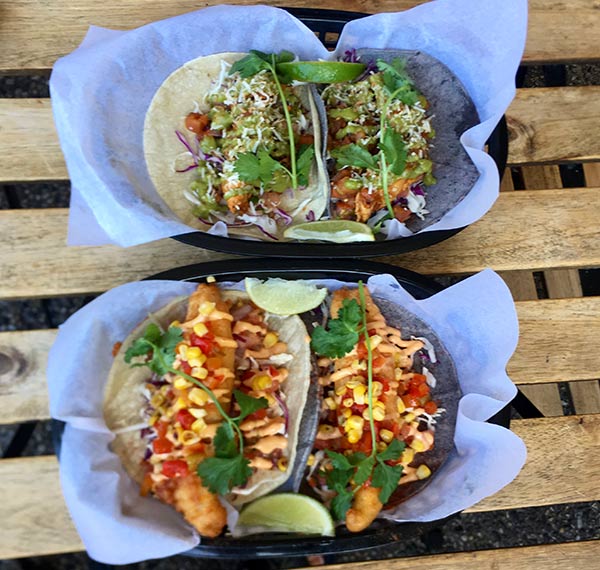 Who doesn't love a good market? These ones are held every Saturday morning in the Bangalow Hotel Car Park from 8am till 11am. Stock up on everything you need for the perfect picnic (maybe for the trip to Whites Beach?), with baked goods, bread, organic fruit and veg, nuts and cheese all available.
This one's technically not in Byron, but it's absolutely worth the visit. Located in Federal, which is about 20km from Byron Bay, Doma Café is a fusion of Japanese and Australian cuisine. No matter what you pick from the menu, the food's delicious, locally sourced (win) and can be enjoyed in the beautiful garden area. Federal is also close to amazing rainforests and national parks, so it makes for a great day trip.
Overlooking Byron's main street and perfect for people-watching, The Northern is just the place to grab an arvo beer (or a cold beverage of choice). Music fans will especially love it, with a variety of artists and bands playing in both The Front Bar and Back Room.
Just across the road from Discovery Parks – Byron Bay, Folk is all about plant-based food mixed with good coffee and chilled vibes. They do the best turmeric latte in town! Just make sure you head in early to avoid the crowds.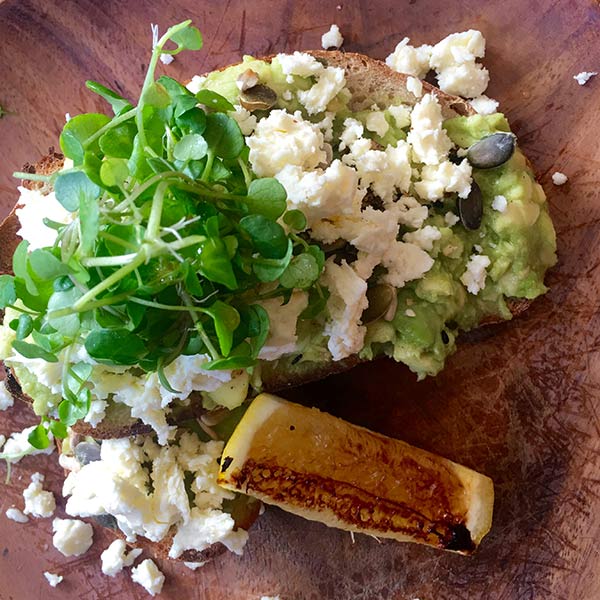 Set in Mullumbimby, which is about 15 minutes from Byron, is Milk and Honey. Their delicious woodfired pizzas make it a great spot for dinner (or take away), while the top-notch wines and casual vibes are perfect for couples, families and groups.
9. The Pass
The Pass is one of Byron's most popular surf spots and famous for its right-hand point breaks. Even if surfing isn't your thing (it's not mine, but thanks to my husband I have spent a bunch of time on this sand), it's still a great beach to spend a day. Climb the stairs to the Fisherman's Lookout, go for a swim, or grab something delicious from The Pass Café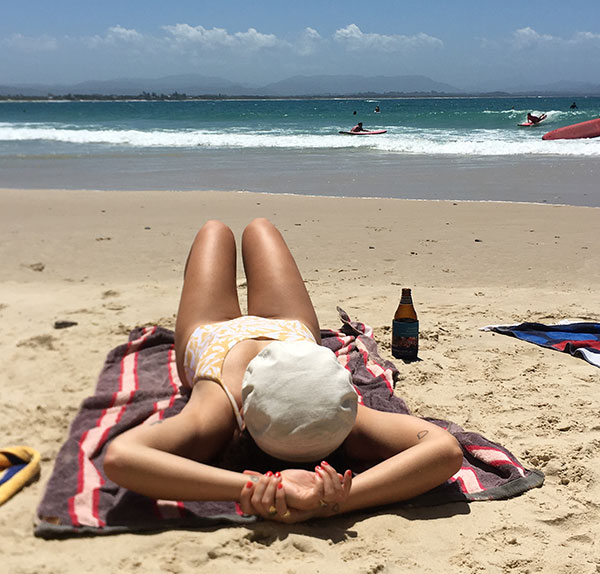 10. Lake Ainsworth, aka Tea Tree Lake
After overindulging in all the delicious food and drink that Byron Bay has to offer, rejuvenate yourself at Tea Tree Lake in Lennox Head. There, tea tree plants grow right next to the lake and their oil drops into the water, creating a magical bath. It also makes the lake look like tea, which might not sound enticing, but the water's reputed healing properties should be enough to make you dive right in.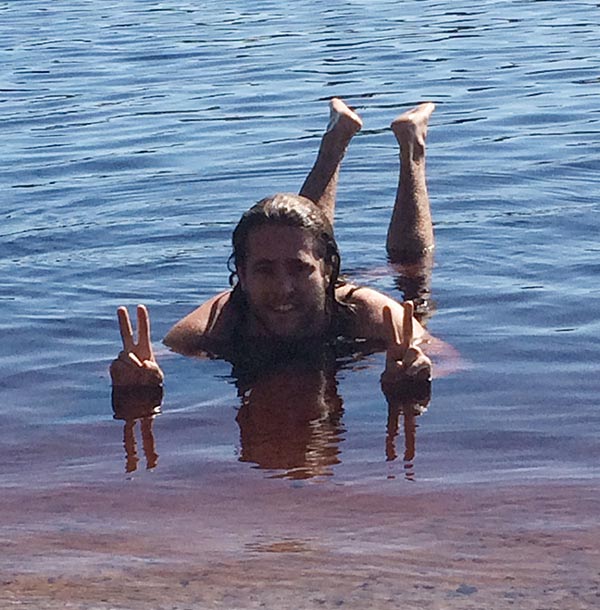 PLAN YOUR BYRON BAY GETAWAY