Summer's the perfect time of year to get away, but where should you go? To help you figure out your own plans (and because I'm an incorrigible stickybeak), I asked some of Wotif's awesome Aussie travel experts where they're going this summer. Check it out!
Donna Rodios, Director of eCommerce
Where are you going?
Palm Cove, QLD in February.
Where are you staying?
I haven't booked it yet, but it'll be somewhere right on the beach so we can mosey from the resort to the beach and between restaurants without too much energy.
Why Palm Cove?
It will be hot up there in February, but after the school holidays the accommodation rates should be cheaper, so we'll be able to afford a little more luxury. We have a four-year-old who loves the beach and swimming, so we'll probably spend most days relaxing in the resort pool. Palm Cove has lots of sensational resorts with excellent spas and restaurants, and if we do venture out, Kuranda village, the Skyrail rainforest cable car and Tjapukai Cultural Park are all just a short drive away. And, of course, we'll do a daytrip to the Great Barrier Reef.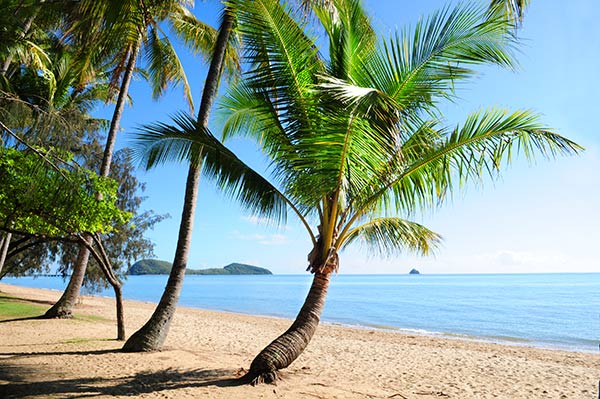 Tori Atman, Area Manager
Where are you going?
Hawaii (I leave Friday!)
Where are you staying?
Queen Kapiolani Hotel in Waikiki, Turtle Bay Resort in North Shore Oahu, and Royal Kona Resort on the Big Island.
Why Hawaii?
A few reasons:
1. Hawaii is a favourite of several of my fellow Wotifers (thanks, Lyv) and they have sung its praises for a long time.
2. It was a bit of a last-minute decision, but we wanted to go somewhere we'd never been that wasn't too long a flight (we can only bear to be away from our dog for a short time). Also, we've always wanted to experience the famous aloha spirit. We'd planned to go once before but our visit was cancelled due to unforeseen circumstances, so we grabbed the opportunity to finally go.
3. For us, Hawaii's major appeal is getting outdoors and into nature – the beaches, the hikes, the Volcano National Park, snorkelling with all the sea life (including manta rays) and all the quiet places for meditation. Plus there were lots of flight options from Oz and NZ just after the Thanksgiving rush and before Christmas.
4. I plan to come back as Australia's next best ukulele player, so watch this space!
(Editor note: We're waiting with bated breath, Tori. Don't let us down!)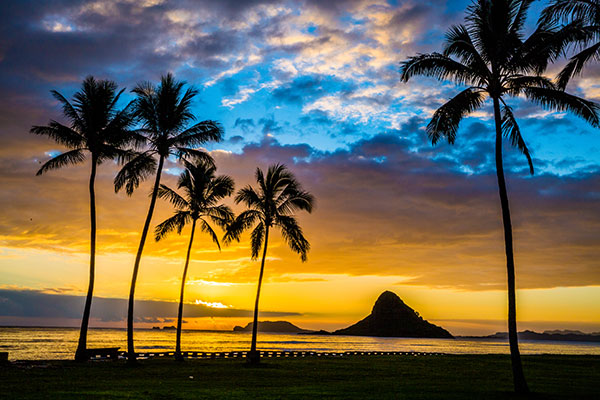 Chris Milligan, Senior eCommerce Manager
Where are you going?
Where are you staying?
Why Noosa?
After the craziness of Christmas and New Year's, a few days of beach trips, long lunches and bushwalks make for the perfect wind-down before work starts again. Noosa isn't necessarily cheap in January, but the weather is amazing, Hastings Street is buzzing and there's as much (or as little) to do as you think you can handle. Bushwalking through Noosa National Park and laying on the beach are free, but make sure you book ahead for your accommodation and your long lunches at Bistro C!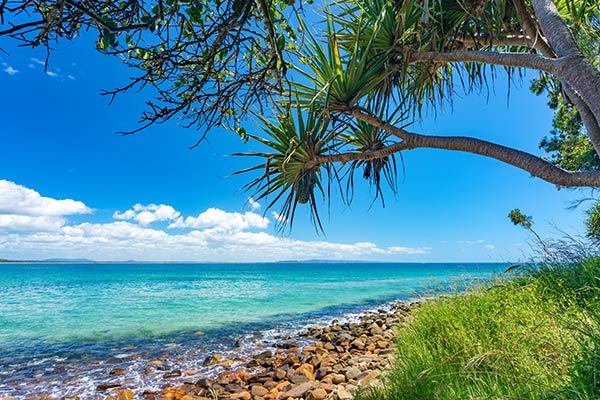 Zack Frohloff, Senior eCommerce Specialist
Where are you going?
Vietnam – specifically Ho Chi Minh, Nha Trang and Hanoi
Where are you staying?
Sherwood Suites in Ho Chi Minh, Amiana Resort and Villas in Nha Trang and The Chi Boutique Hotel in Hanoi.
Why Vietnam?
As a celebration for my wife's 30th birthday – we were tossing up between Hawaii and Vietnam and decided Vietnam was better for us. Vietnam is great value for money, pretty simple to get to and has great poolside weather… bring on the cocktails! We haven't been to Vietnam before, but we loved Cambodia and Thailand, so we're excited to check it out.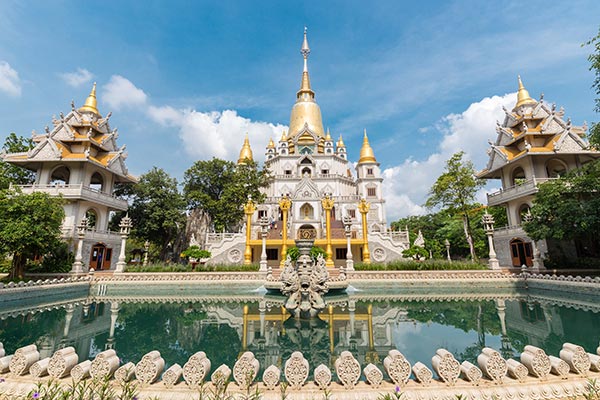 Bec Hurley, Senior Brand Manager
Where are you going?
We're taking the kids on a good old Aussie road trip. Our ultimate destination is Guyra – the highest town in the Northern Tablelands (home to Australia's highest bowling and recreation club; Google the Guyra Ghost as well for a bit of history), but we're also going to spend a few days in Hallidays Point on the way there and back.
Where are you staying?
We're staying with family in Guyra, but in Halliday we're staying at Happy Halliday's Holiday Park. It's a good one for the kids, with two swimming pools (one indoors in case it's cooler), a huge bouncy pillow and minigolf. The cabins have self-contained bathrooms and are clean and comfy for a few days' break. The Halliday's Point Tavern down the road does excellent pub meals (try the garlic prawns!) and Old Bar, about a 20-minute drive away, has some decent surfing to keep hubby entertained as well.
Why this road trip?
Hallidays Point is so close to Forster (which is beautiful in summer) but without the crowds and it's a great halfway point to break up the drive for the kids. Port Macquarie is also nearby and has some nice wineries for lunch with Mum and Dad, plus we can boat, fish and surf. And if you take an early morning walk along Black Head Beach, you're almost guaranteed to see dolphins.
For us, Guyra is a family visit, but it's also a great place to stop and break up any long trips along the New England Highway. While we're in Guyra, we're going to check out Ebor Falls and wear the kids out with some bushwalking. We're also going to visit the local trout farm to practice our fishing and take a daytrip to Copeton Dam for some waterskiing.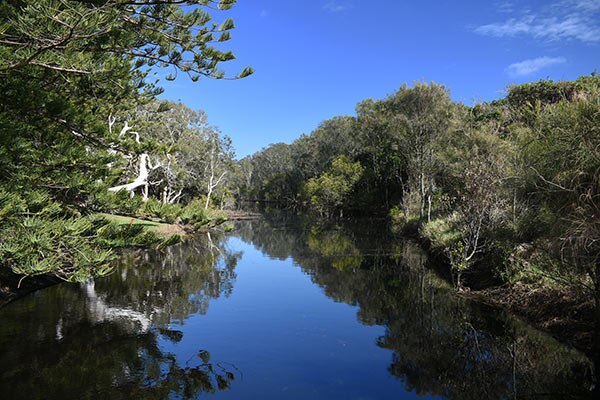 Adam Bochenek, Mobile Marketing Manager
Where are you going?
Where are you staying?
We're keeping it simple for most of the time. While we're doing tours and day excursions, we'll stay in nice small hotels and B&Bs. After the tours though, we'll hit some luxury 5-star hotels for a couple days of rest.
Why Peru and Bolivia?
They were always two of my top ten destinations to see and it's finally happening! Machu Picchu, Rainbow Mountain and Bolivia's Uyuni Salt Flats should be on the list of anyone who enjoys some good old ruins and the wonders of nature. I'm starting my preparation by doing the Coogee to Bondi Coastal Walk in my new hiking boots 😃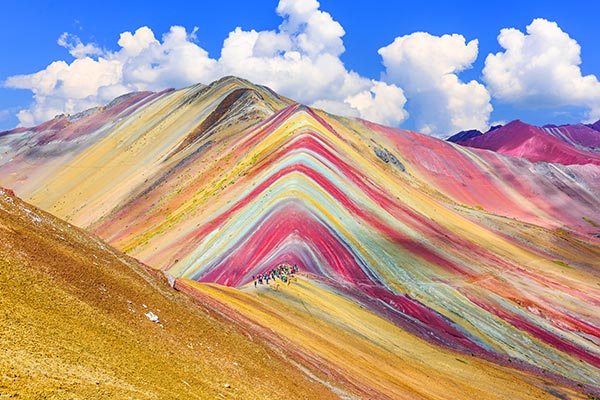 Daniel Finch, Wotif Managing Director
Where are you going?
Sanctuary Cove, Gold Coast, QLD
Where are you staying?
Why the Gold Coast?
Family, family and family take priority over the holiday period, and that's why Sanctuary Cove is calling us. The Gold Coast has fantastic and consistent weather during December, January, February and March, and at Sanctuary Cove, swimming, beach walks, fishing, boating, theme parks and dining are all at your fingertips. It's a mini coastal and waterfront village with so much to offer, but most of all it guarantees relaxation with a touch of luxury. It's a little more expensive at this time of year, but how better to reward the family (and yourself) for another great year completed? And the good news is it's not too late to find your rewarding break on Wotif!
PLAN YOUR SUMMER GETAWAY