Japan is an incredible destination, as more and more Aussie travellers are discovering for themselves. Here are my tips for making your trip amazing.
1. Pack light.
If you have a jam-packed itinerary that involves moving around a lot of different cities/hotels, try not to overload your suitcase. There are a LOT of stairs between train stations.
2. Download the JapanTravel App for

iPhone

or

Android

.
It's awesome for transport timetables and route suggestions (including alternatives when you need them).
3. Don't take Uber for granted.
It's only available in Tokyo 😞
4. Sleep like a local.
The traditional Japanese sleeping arrangement – a tatami mat on a futon – is a MUST-TRY. It was the best sleep I've ever had – seriously.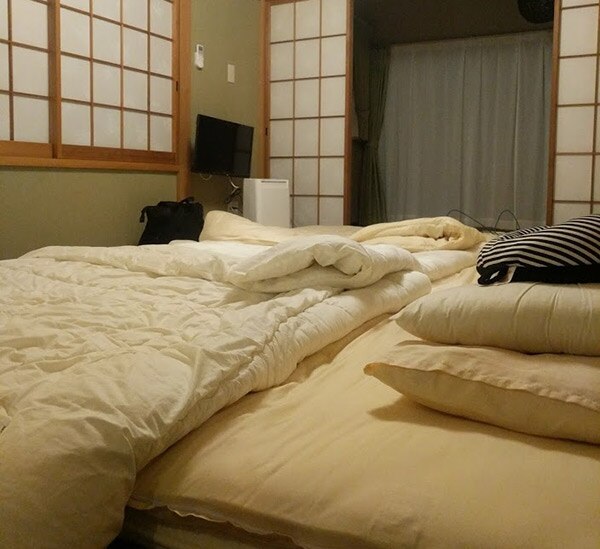 5. Download Google Translate and make sure you have Japanese ready to go before you leave.
While many people in big cities like Tokyo and Kyoto speak English, Translate is super helpful for when you're trying to read vending machines and labels and there aren't any pictures to help you make your important food decisions. It's a lifesaver for picky eaters and people with dietary requirements.
6. Slurp your ramen/udon.
It's actually considered a compliment to the chef – it shows that the food is delicious. So slurp away! Go team udon 🍜
7. Forget tuna and chicken sushi rolls.
Sushi in Japan is the real deal, not the rolled versions we're used to. The closest you may get are the rice balls from FamilyMart.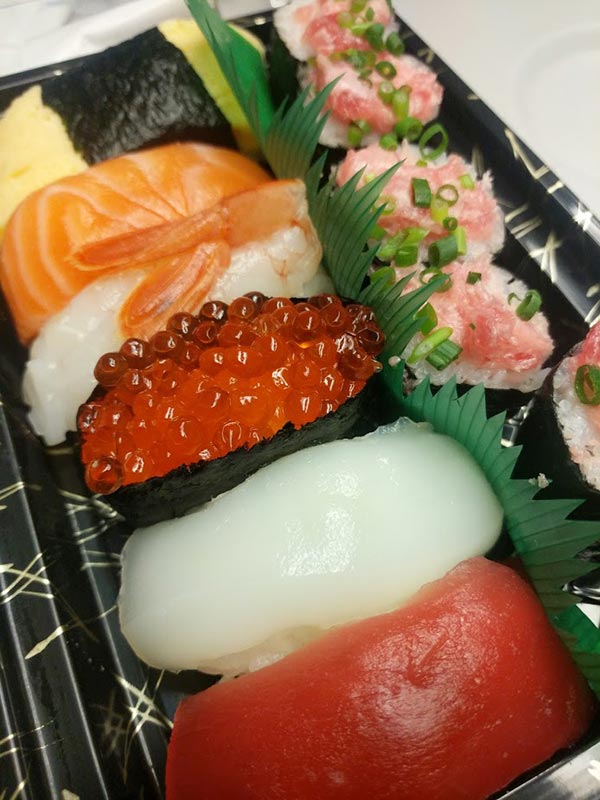 8. Join the family.
FamilyMart shops are similar to our 24hr convenience stores – but better! – and they're EVERYWHERE. They're the best place to stock up on snacks and any nitty-gritty things you may need (nail file?).
9. Indulge your coffee addiction.
In Tokyo, I recommend Blue Bottle Café at Shinagawa Station and The Local Coffee Stand in Shibuya. In Kyoto, check out Arabica in Higashiyama.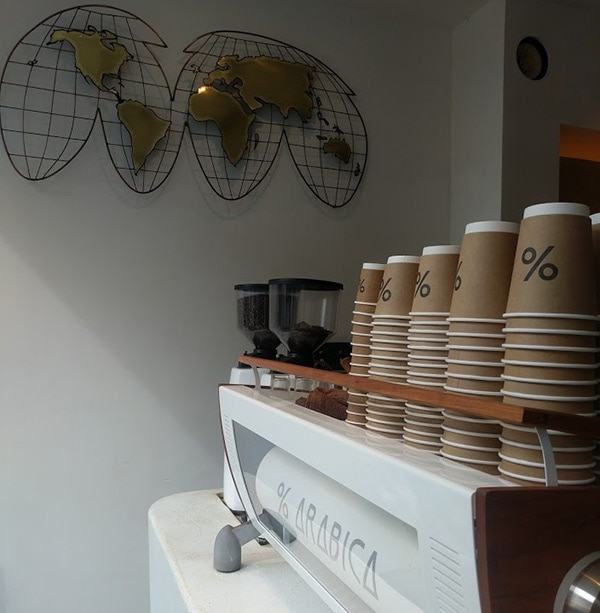 10. Don't tip.
Tipping is not customary in Japan – in fact, your tips will likely be refused. Kindness and sincere gratitude are much more welcome.
11. Mount Fuji – plan for the weather.
There's no denying that Mount Fuji makes for an envy-inducing Insta shot. But depending on when you go, you might be challenged with clouds or overcast skies covering the gorgeous snowy peak. So, plan ahead. Check the weather forecast and, if you can, give yourself more than one day to try to snap your beautiful volcano shot. As a bonus, you'll also have more time to explore the surrounding small towns.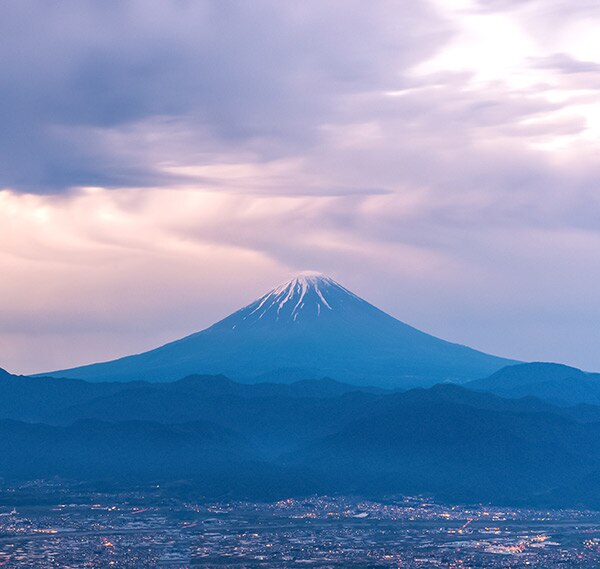 12. Grab lunch in a department store.
In Japan, the lower floor of a department store is usually a food floor. They're great for picking up quick eats and seeing the local delights.
13. Prepare for crowds at the Hachikō statue.
Of course you want to get a snap of Shibuya's most famous pooch. But everyone else does too. The Hachikō statue is a meeting-point hotspot, so be prepared for hundreds of other people doing the same as you.
14. Don't get your hopes up for a train station locker.
It's survival of the fittest when it comes to train lockers, and the big lockers in particular are always in hot demand. It's 600Y a day for a large locker (but they go extremely quickly) and 400-500Y for one of the smaller ones. If you are only doing a daytrip or two, think about taking an overnight bag and just leaving your big luggage in a locker. But be prepared to split your things across two smaller lockers if all the big ones are taken.
15. Go Mario Karting.
Nintendo fans, you've got to try this! Driving a real-life Mario Kart on the road might seem intimidating, but with Japan having similar road rules to Oz and also driving on the left, it's pretty easy to do. Make sure you have your international driver's licence and passport and that you're wearing closed-in shoes. Pro tip: You might be able to save up to 15% if you agree to do a review on their Facebook page afterwards.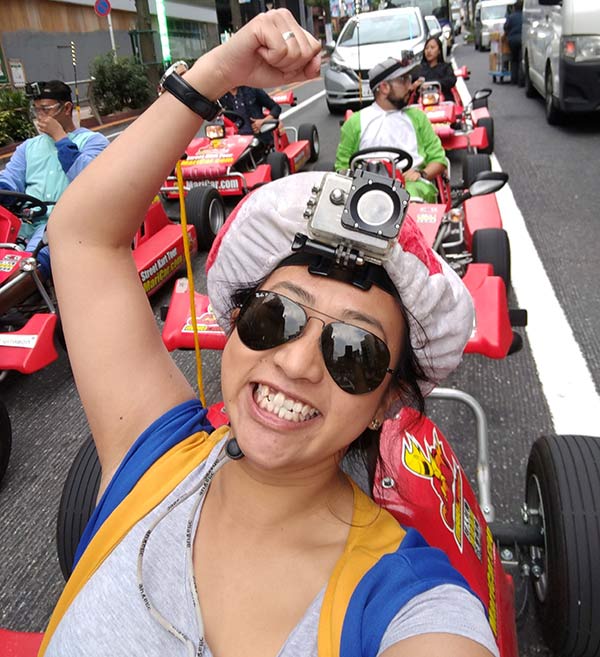 16. Have a shower.
If you are lucky enough to have a private onsen bath in your accommodation, make the most of it! But make sure you have a shower first before soaking in the tub.
17. Cover tattoos (when necessary).
I missed out on going to a hot spring this time around. But from my research, I've learned that some places do not allow tattoos. If you have ink, get in touch with the onsen you're interested in before you book to check their policy (and avoid disappointment).
18. Don't go to the top floor (unless you know you want to 😉).
Japan (especially Tokyo) is home to some incredible anime stores, which are must-visits if you're a fan. Many of them cover multiple floors, but a heads-up: the content often becomes more… uh… adult the further up you go. Browse wisely.
19. Don't forget the accommodation tax.
Some accommodation providers charge an 'accomodation tax', which you pay either at check-in or check-out. It's based on the city, the cost of your stay and the number of guests. Contact your hotel before you arrive for more info.
20. Remember the departure tax too.
Japan Tourism recently announced they will be introducing an international tourist tax for all overseas passengers departing Japan. But don't worry! It's only 1000Y (around $12 or $13 AUD) and it'll be built into the cost of your departing flight/cruise, so you probably won't even notice it.
21. Go to Haneda Airport early.
With so many great restaurants and stores, it's easy to feel like you're still in Tokyo or Kyoto. And you really don't want to miss the chance to go up to the Skydeck and check out the city view from afar (with the added excitement of watching planes take off, land and zip along the runway). But hold onto your hat, because it does get windy.
Bonus! All about JR passes and shinkansen (bullet trains)
Yes, they're expensive but they're totally worth it, especially if you're going to multiple cities. I'd recommend getting yours before you leave home to save time and hassle when you arrive. But remember, they're only valid for seven days, so don't activate your pass until you need it.
2. Use it like a pro.
Train stations in Japan can be hectic – not somewhere you want to be digging around your bag. Keep your JR pass handy and walk through the side counters by showing your pass to staff. Easy!
3. Understand the subway map.
Circle symbols represent stations on private lines that AREN'T covered by your JR pass. Stop at the stations with the square symbols only.
4. Reserve a seat on the shinkansen.
If you're travelling to a different city (eg: Tokyo to Kyoto), go to a JR desk at the train station to reserve your seat. To find it, look for the green JR sign. They'll give you a small green ticket reserving your seat – make sure you keep it safe.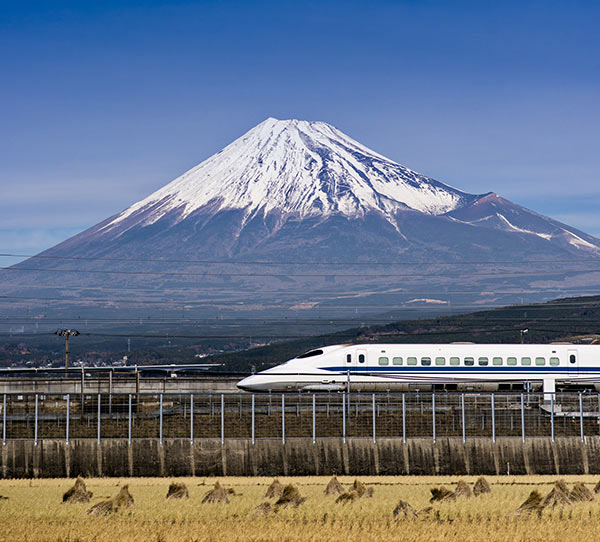 5. Turn your headphones down.
Forget using headphones to block out train noise – shinkansen are silent. In fact, you should be careful not to put your sound up too loud, as you'll need to keep track of where you are (which you can't do by just looking out the window – you'll be travelling up to 300km/h). There is a tune that rings every time you approach a stop. Some shinkansen also have power outlets, so make sure you keep your charger and adapter handy.
PLAN YOUR JAPAN GETAWAY