What was I thinking?! For years, I've had the regional New South Wales town of Orange firmly on my list of 'one day' travel spots but never quite got around to making it happen. Then, travel options for this Sydney girl became a little limited (thanks COVID) and Orange suddenly skyrocketed into my shortlist. And boy, am I glad it did!
There's never been a better time to love New South Wales and this regional gem has everything you could want in a weekend getaway – great food, fab wine and quiet nature trails. In fact, it's so hard to squeeze everything, I'm already planning my return trip! And I reckon you will be too after reading this 😉
Where to eat
One thing's for sure, you will NOT go hungry in Orange. This regional town packs such a gourmet punch that you can take your pick from a variety of cute cafes, high-end eateries, delicious winery lunches and quality pub meals.
Groundstone Café… for your hipster café needs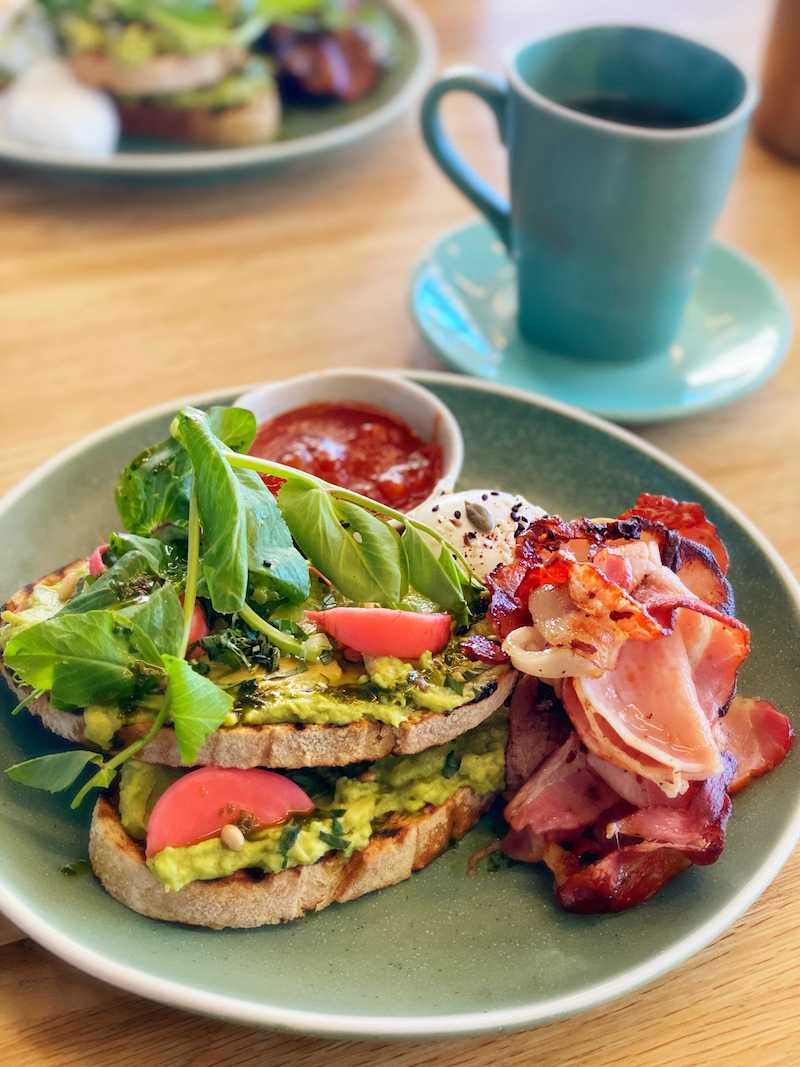 Freshly re-opened from a little refurb when we visit, Groundstone is the kind of high calibre café you'd expect to find in the big smoke. Their version of smashed avo – chargrilled sourdough with mint, feta, pine nuts, radish, herb oil, burnt lemon – ($21.50 + bacon $5.50 and poached egg $2.50) isn't exactly house-deposit friendly but you'll hardly care – it's that damn tasty and filling.
Charred Kitchen and Bar… for your fine dining hit
Not only is Charred the best restaurant in Orange, it's one of the best restaurants I've had the pleasure of dining at in a very long time. Clever cooking by Head Chef Liam O'Brien, complimented by a stellar wine list by restaurant manager and sommelier David Collins and the perfect mix of friendly yet polished service (special shout out to Sam for being awesome) makes for not only a great meal but an all-round excellent night.
Go all out with the tasting menu with matching wines and add dessert. Trust me, you won't be disappointed. Just hope the picked spanner crab with smoked bonito butter, chives and Iggy's sourdough is on the menu – it's ruined me for other first-up bread courses for life!
Birdie Noshery and Drinking… for share plate perfection
Sometimes you want something in between winery cheese boards and a full-blown restaurant meal, and this is where the newly opened Birdie hits a sweet spot.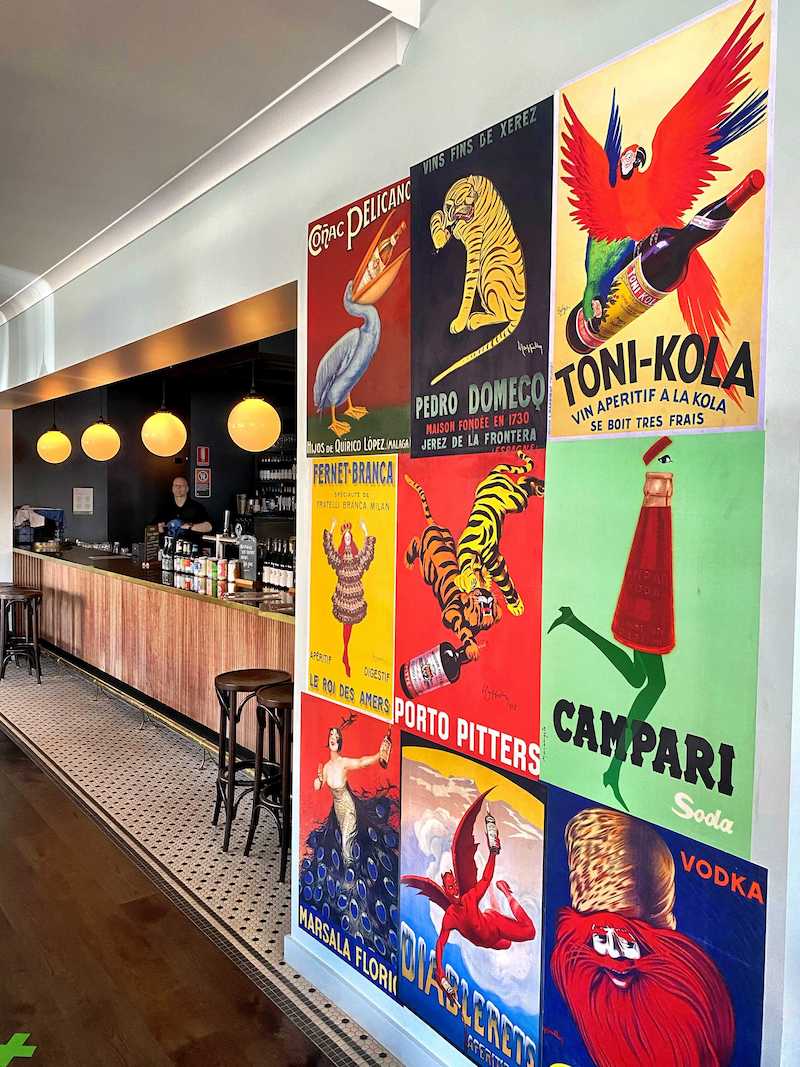 Pick a few small plates – maybe baba ghanoush, hummus and caramelised pumpkin, chicken liver parfait with sourdough and fresh pickles or even a few oysters – and you'll be refuelled and ready to go for (more) wine tasting.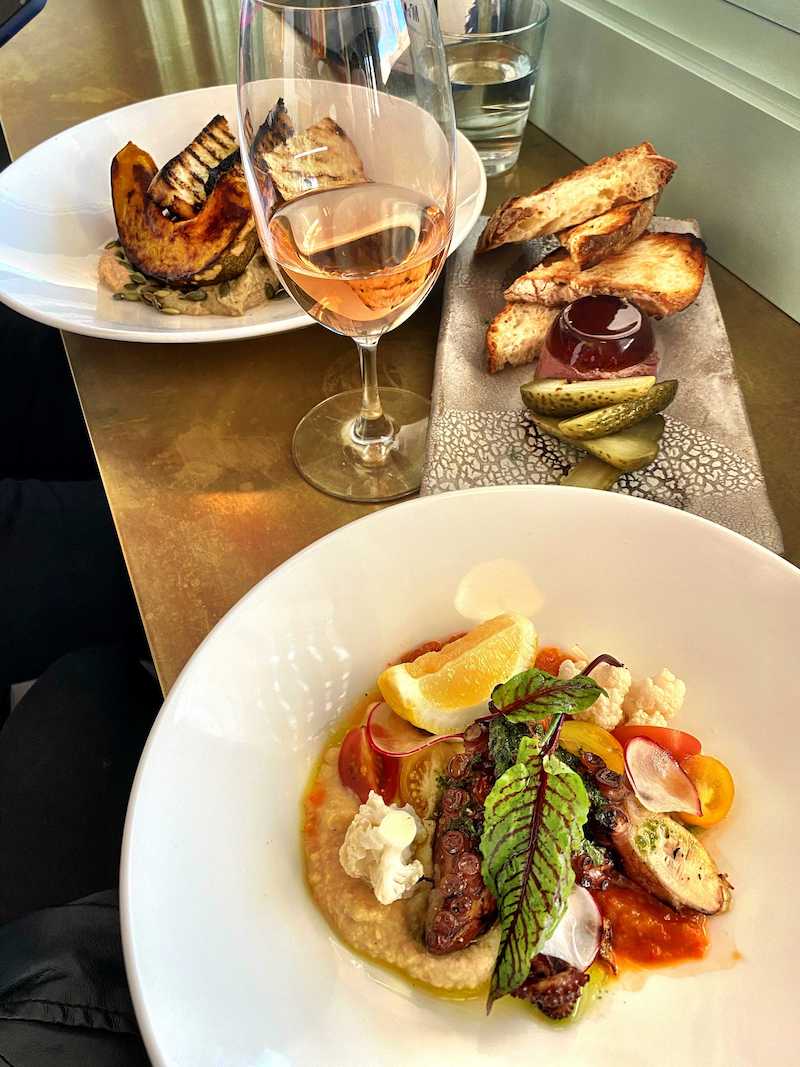 Spilt Milk Bar… for all your gelato dreams
My gelato obsession is VERY real so it's a huge compliment to Spilt Milk Bar that I'd happily move to Orange just to make this my new local. Using 100% natural local ingredients, the flavours pack a punch and the creamy consistency wouldn't be out of place in Italy.
The Union Bank … for a fancy pub meal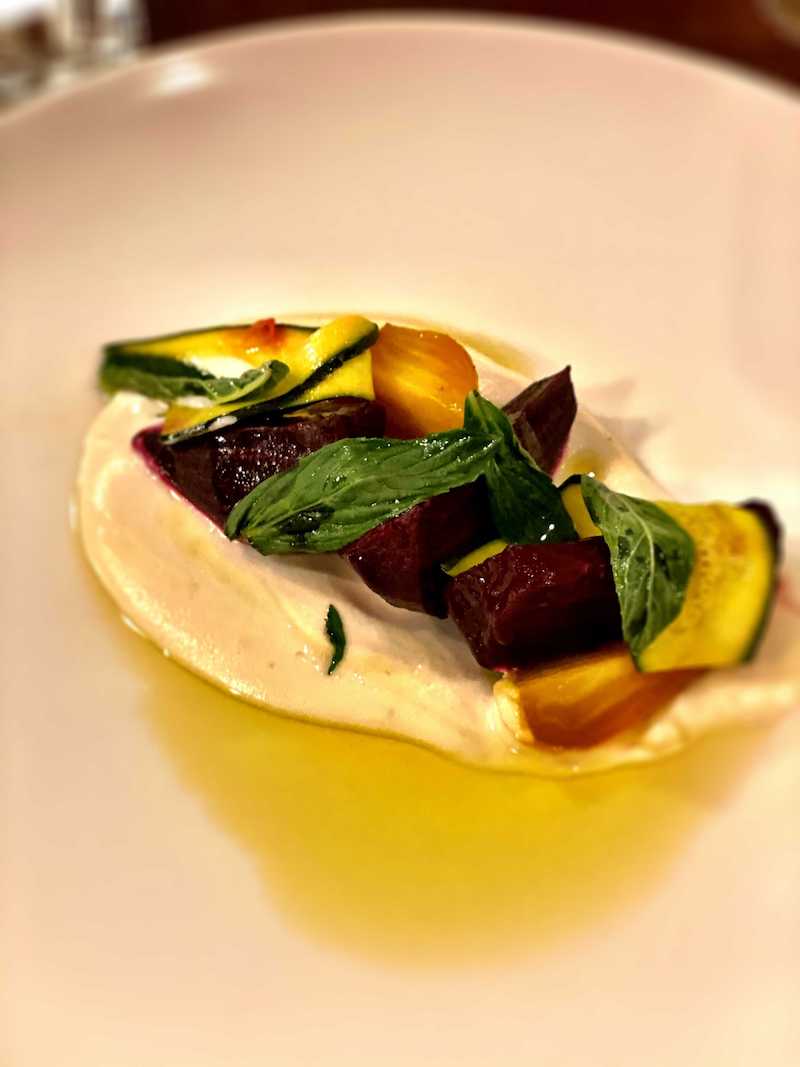 The Union Bank's Schoolhouse Restaurant might officially be located in a pub but this isn't your average pub grub. With Rockpool-trained chef Dom Aboud in the kitchen, this was never going to be a standard schnitty or burger joint. The set menu (your choice of two or three courses from a short list of options $60/$75) offers something for everyone.
My beetroot, zucchini and macadamia entrée is a fresh and zesty winner.
With Rockpool pedigree, you're of course in very safe hands on all things meat and hubby's beef sirloin main with polenta and celeriac is a winner. We're also adding bonus points for a stunning dining room space, locally-focused wine list and knowledgeable team.
The Agrestic Grocer… for brekky AND local produce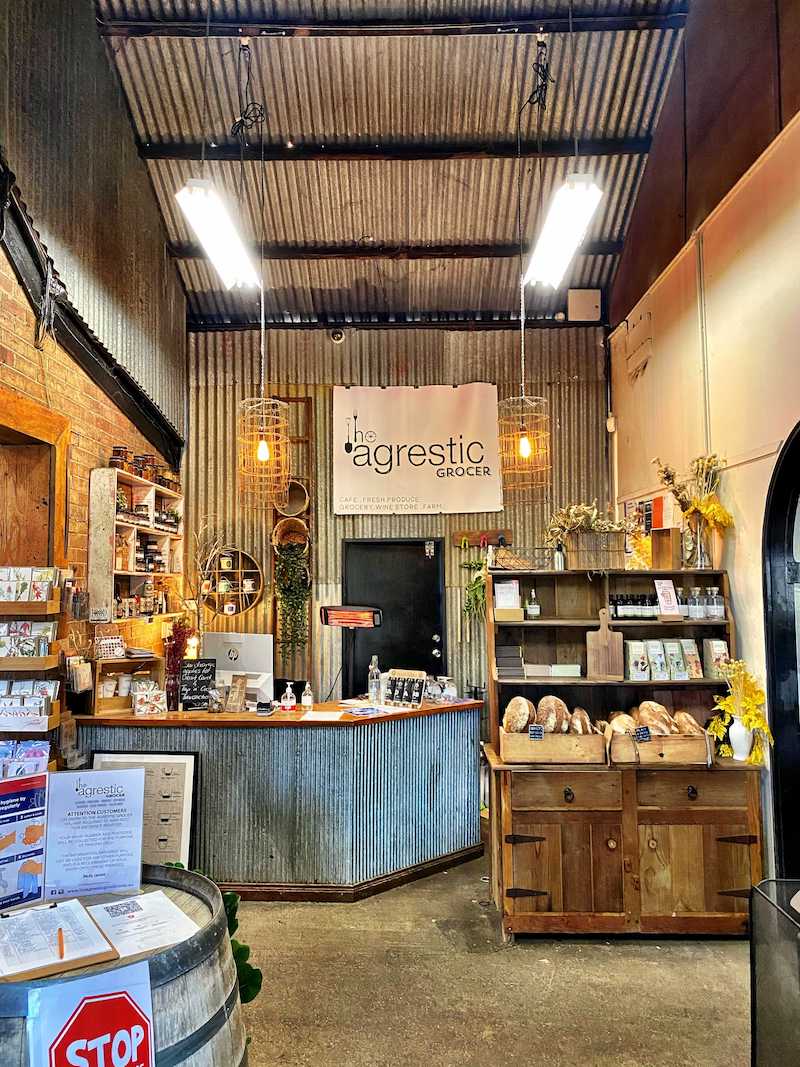 A short five-minute drive out of town, The Agrestic Grocer is a charmingly rustic space that doubles as a café and a store filled with gourmet delicacies like freshly made pickles, relishes and jams.
The breakfast menu lets the produce do the talking but let's just say the local Trunkey River bacon really spoke to me!
Sister's Rock Restaurant… for a winery lunch
I do love a winery with a restaurant experience and Sister's Rock Restaurant at Borrodell Estate is a great place to settle in for the afternoon. From its spot overlooking the rolling hills of Orange, only the BBQ Cowra lamb rump with artichoke, apple and green olive or the roast pumpkin with juniper and turmeric cream will be able nab your attention away from the view. I'm excited to see their soon-to-launch bar on my next visit!
Racine… for your bakery fix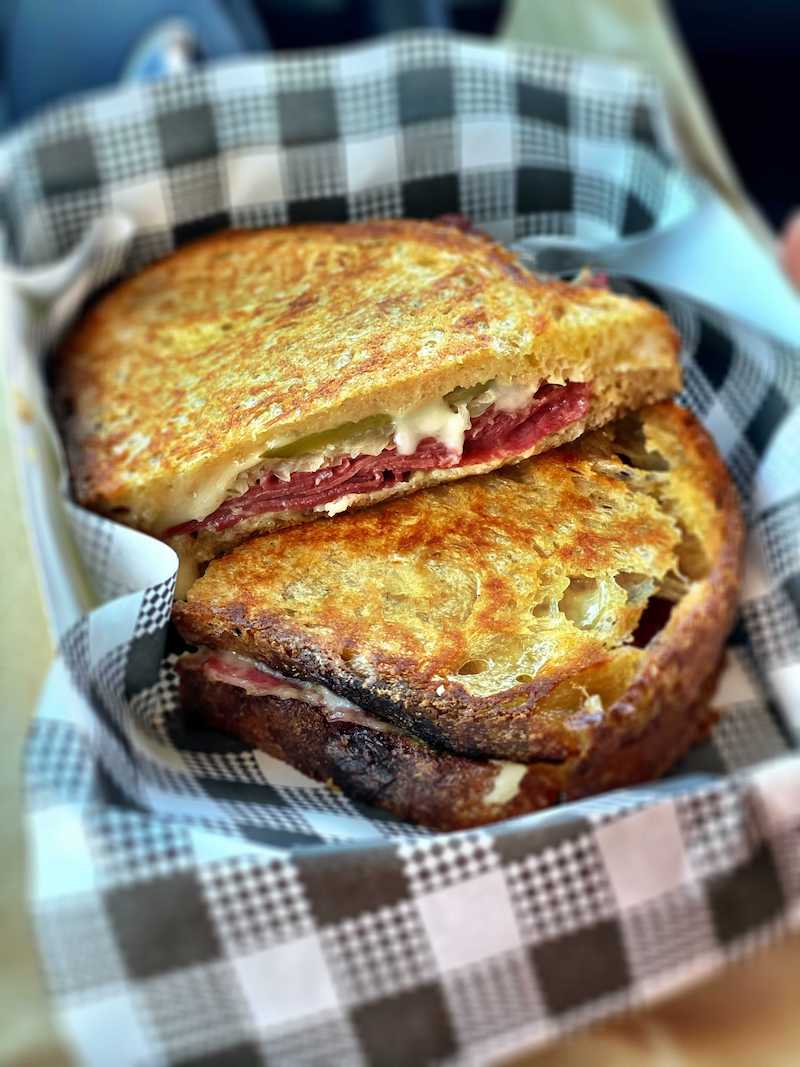 Every good regional town needs an excellent bakery. Racine delivers the goods with their signature sourdough, croissants, pies, and sandwiches. Order the toasted reuben if it's on the menu!
Where to drink
Explore the local wineries
Orange has 60 vineyards and 40 cellar doors so you're spoilt for choice, especially if you're a Chardonnay or Pinot fan, both of which the region prides itself on producing.
My favourites include:
• De Salis Wines: This winery that was recommended to me most often prior to my trip and it's easy to see why. A family-run business with a focus on quality over quantity, it's the sort of cellar door experience visitors crave; personable insights coupled with exceptional wines you can't buy just anywhere. Bonus points for the gorgeous view and very cute doggos, too!
• Swinging Bridge Wines: A stunning spot with wines to match! From Chardonnays of balance and finesse to elegant Pinots – and the very fun Tempinot, a Pinot and Tempranilla blend – these guys know their stuff. In-House Sommelier Rhys looks after us with excellent insights and wine chat, as we sit back in the sunshine. Pairing the tasting flight with a cheese plate, pumpkin dip and freshly made lavosh guarantees a very good time indeed.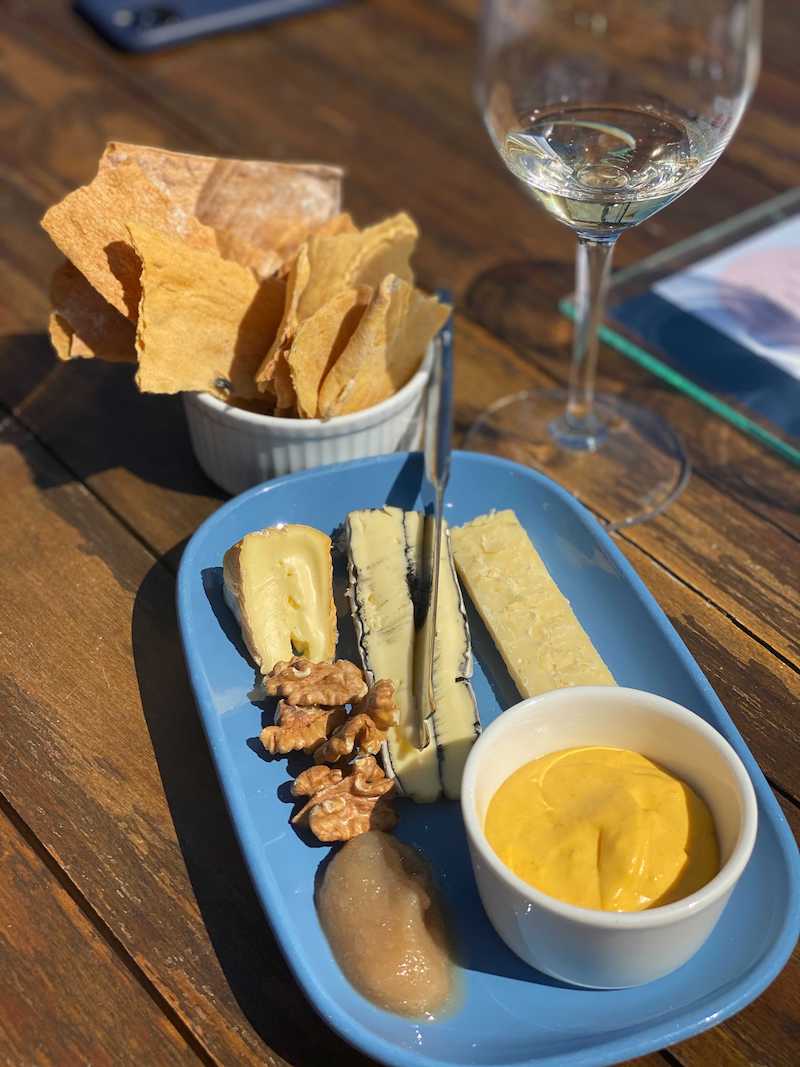 • Printhie Wines: Who doesn't love bubbles? Currently hosting tastings in The Packing Shed – an old apple packing shed with loads of character – Dave and the team make exceptional sparkling wine and the Chardonnays and Pinots pack a punch too.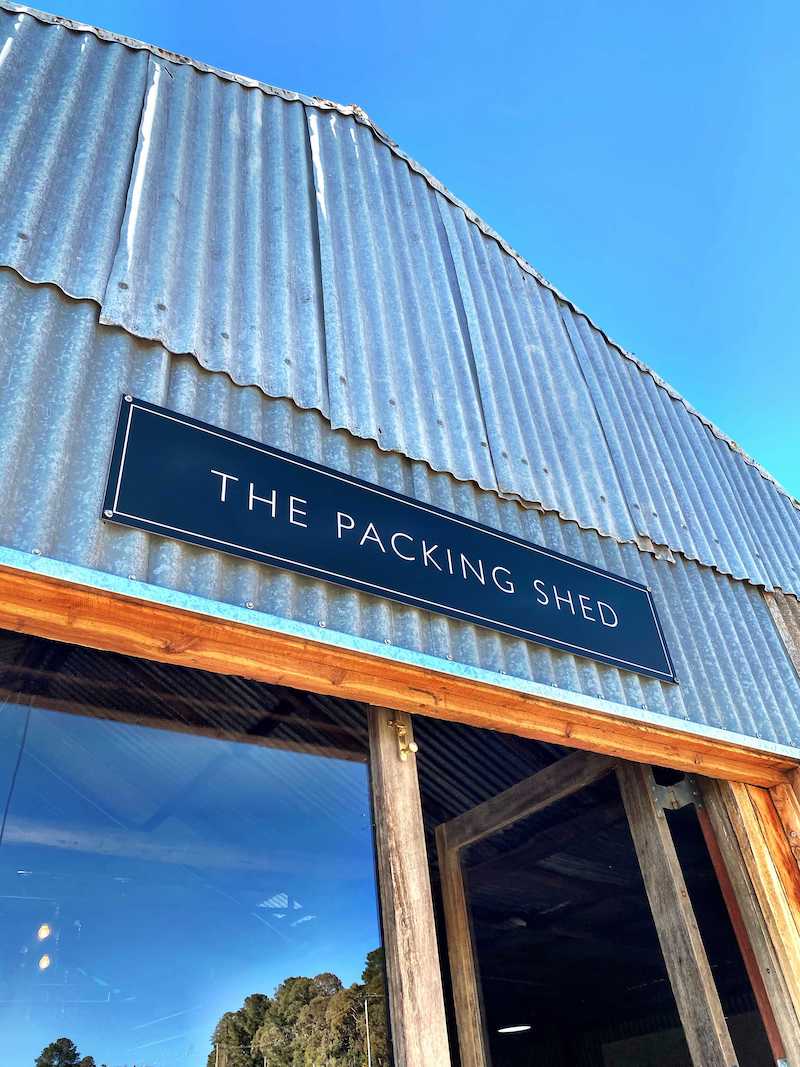 • Nashdale Lane Wines: A family-owned and operated vineyard and winery surrounded by orchards, olive groves, sheep and cattle farms, it's not just the views of iconic Mount Canobolas peaks that Nashdale Lane Wines does well. Settle in at one of outside tables in the sunshine and taste your way through their current spring/summer tasting line-up including Pinot Gris, Chardonnay and the very popular 'the social' Rosé – it's a definite must-visit.
• Rowlee: One for the chocolate lovers, Rowlee offers a special chocolate and wine tasting experience with the choccie specially created to match vino. Work your way through Riesling to Cabernet alongside 30% white chocolate to 75% dark chocolate as different flavours combine on your palate. Clever!
Get your gin on
When you've made your way through plenty of plonk, wine not get your gin on instead? Opening their gorgeous aviary-style tasting space in September, Parrot Distillery is an Orange must-visit. And not just because of their extremely Instagram-friendly space. Although they did have me at the neon sign 😉
Settle in for a gin tasting and be both educated and pleasantly surprised by all of the intricacies that go into pouring a stellar G&T.
And because #covidtimes, be sure to pick up a bottle of their beautiful rosemary scented hand sanitiser while you're there. Not only does it smell amazing, it's much softer on your hands than other varieties. That's a 2020 win.
Say hello to happy hour
Yep, little ol' Orange even has the perfect small bar. Washington & Co serves up tasty cocktails with a 5-7pm happy hour. For me, an Old-Fashioned for $10 is a no-brainer.
What to do
Go on a wine tour
Visiting the wineries with a local who not only takes on the dreaded designated driver duties but also shares their insights and knowledge is a VERY good idea.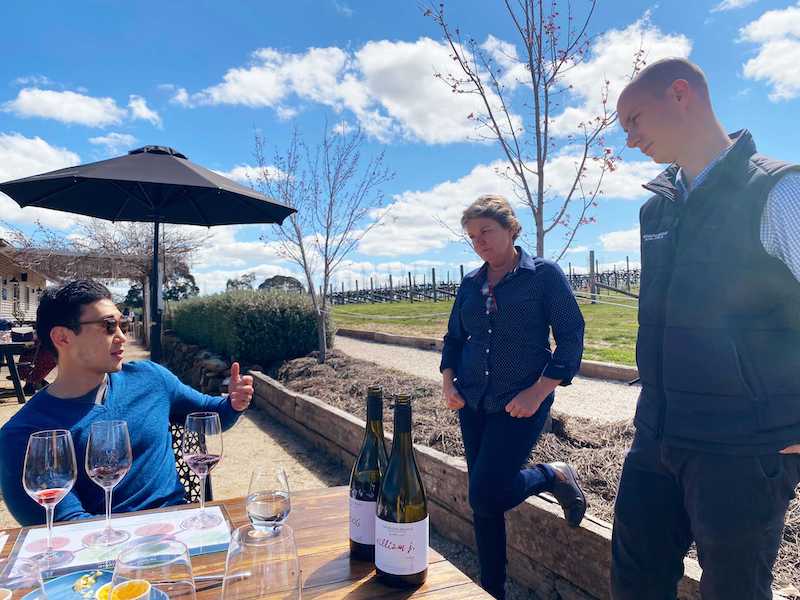 The amazing Lauren of Winery Experiences Orange is our host for a Saturday of winery hopping. Not only does she secure our bookings (crucial in COVID times) but she also keeps us on schedule and gives us plenty of hot tips. She's also an absolute delight to spend the day with! Her warmth, humour and passion shines through and our chats throughout the day really help make the experience a special one.
Get to the choppa!
Being driven around the wineries is great but landing at one after a scenic helicopter ride around the Orange region is spectacular!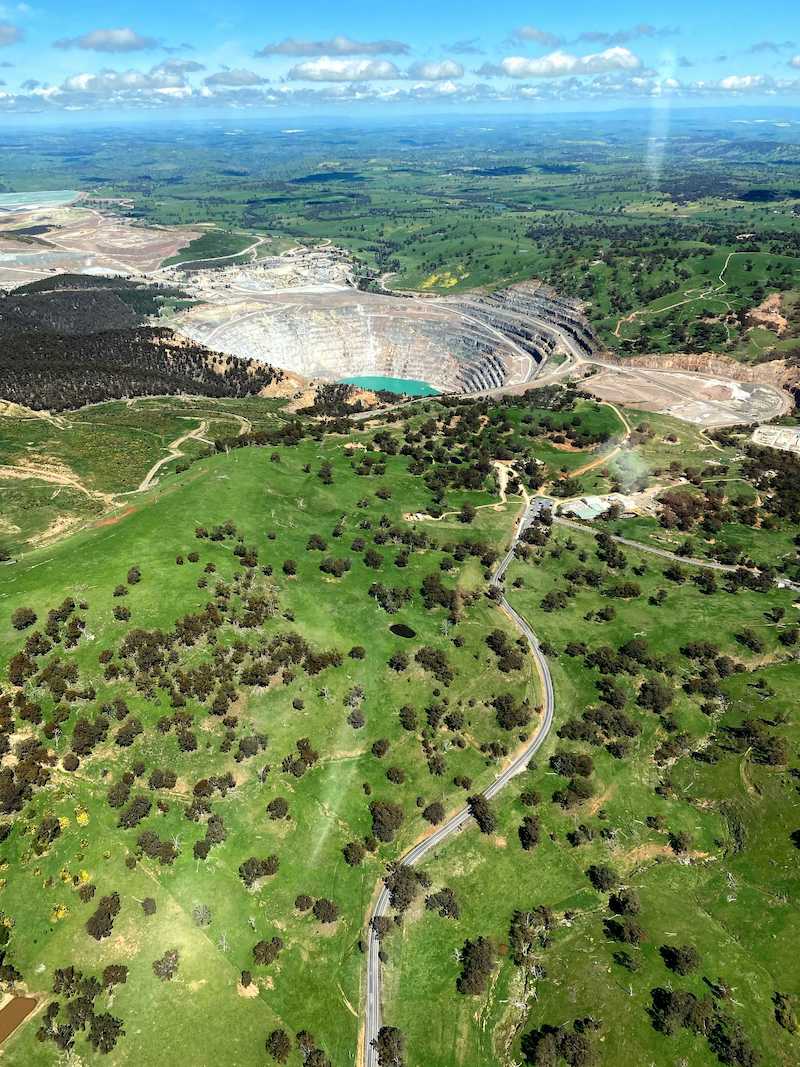 After Lauren picks us up from our hotel, our first stop is Orange Airport where we meet Paul who treats us to a stunning flight over Orange with a stack of information about the region. There really is no better way to see a new destination and make a rock-star entry 😉
Get your nature on
Orange might be known for its wineries but you'd be crazy not to squeeze in some nature time with a visit to Federal Falls. About a 25-minute drive out of town, park at Federal Falls Campground. Embarking on the pretty challenging four kilometre loop to the falls and back is the perfect way to immerse yourself in the great outdoors (and balance out all the eating and drinking 😉) If you're lucky like we were, you might even encounter a bunch of kangaroos along the way!
Visit the Botanic Gardens
An option for nature lovers closer to town is the super pretty Orange Botanic Gardens. It's well worth a visit and, at eight km long, it makes for a great run loop from our accommodation.
Shop up a storm
There's no better way to support the local economy than by visiting the many incredible boutiques in Orange. Some of my highlights are:
• JUMBLED: A favourite of many of my friends courtesy of their incredible online store (just try to follow them on Instagram and resist purchasing everything), it's a real treat to visit the store IRL and browse their amazing homewares, clothing and art. Come with your credit card at the ready.
• The White Place: Yet another shop that looks like it belongs in a magazine, you'll be inspired to spruce up your own space by the gorgeous decor and designer goods that The White Place has on offer.
• Hawkes General Store: A true gem with beautiful clothing, jewellery and giftware.
• Larder and Home: Opening their doors in September, Larder and Home is the hottest homewares store located just out of town.
Insider tip: Many of the stores are closed on Sunday, so if you're coming just for the weekend, be sure to plan your shopping time accordingly!
Head to the markets
For a real taste of local produce, time your trip to coincide with the Orange Farmers Markets. Held on the second Saturday of the month, they strictly feature Orange produce, from hazelnuts to homemade donuts. (Our wine tour friend Lauren highly recommends a Trunkey Bacon roll while you're there!)
Where to stay
If you like your accommodation to be as chic as it is comfortable, you will adore Byng Street Boutique Hotel. Blending perfectly into the street, you'd never know from a quick glance that a hotel with serious wow-factor is hiding just down the driveaway.
The colourful design combines fun with sophistication all while showcasing savvy, architectural flair. You'd be hard-pressed to find a more lovely hotel sitting area!
And the distinctive touches continue right into the 22 rooms. Our guest suite on the second (of two) floors features pops of vibrant colour and gorgeous feature furniture, while the luxe Grown Alchemist toiletries and local herbal tea and coffees are a classy touch.
To top it off, there's an incredible bathroom and an epic bath – perfect after a day of very tough wine tasting 😉
It might only have been a long weekend escape but Orange has won a special place in my travel-loving heart. It certainly won't take a pandemic to get me to prioritise it as a must-visit destination ever again!
Nic was a guest of Destination NSW but all opinions remain her own
PLAN YOUR TRIP TO ORANGE
Heads up! Due to COVID-19, government restrictions are in constant review and travel guidelines may change. We strongly recommend that all travellers seek further information about destinations and attractions before scheduling trips or making bookings, take extra care and follow all rules.