After doing eight flights (including a VERY long trip to London) in the first 14 weeks of my pregnancy, my baby bump and I learnt a thing or two about travelling sans sleeping tablets and a cheeky bubbles after check-in.
Whether you're travelling for work or play, the good news is it's perfectly safe to travel throughout most of your pregnancy, provided you have the all-clear from your doctor and have checked any airline and destination restrictions. However, a little planning can make your trip just that bit more comfortable.
1. Check in early
Make sure you check in early, not only to avoid the long lines, but also so you can make any special requests. Even if an upgrade to Business Class is unlikely, it's still worth mentioning your plus-one status at check-in, as you might be allocated a seat without a neighbour or at the least get to request your preferred seat.
2. Team aisle
Speaking of preferred seats, as a former member of team window seat, being pregnant has made me all for the aisle, especially on long-haul flights. This is also important if you're prone to morning sickness – just knowing you have easy access to the bathroom will ease any mid-air anxiety.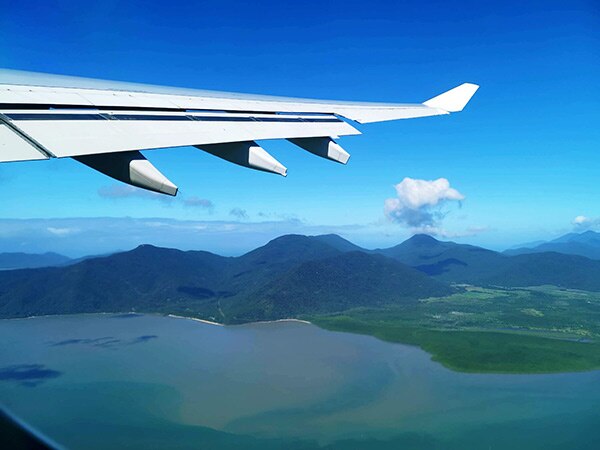 3. Be a germaphobe
Dettol is your new best friend. More so than usual, you really need to stay clear of any potential germs or bugs while you're pregnant and your seat, seatbelt and table can be some of the worst areas to pick up any nasties. So, whip out the sanitiser wipes and decontaminate your seat and surrounding area as soon as you sit down.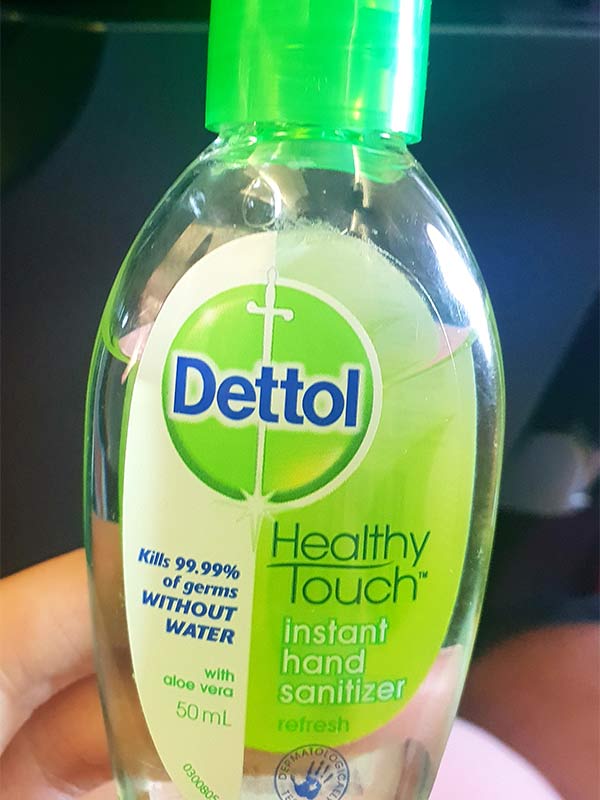 4. Tread carefully with food
Airline food is not so fun at the best of times. In those first few weeks of pregnancy, the smell at mealtimes can have you feeling pretty squeamish. If you can, eat before you board the plane. Otherwise, order the vegetarian option ahead of time, which is usually a little safer. And as back-up, don't forget emergency snacks. Whether you're craving savoury or sweet, now is the time to stock-up on all the fun things.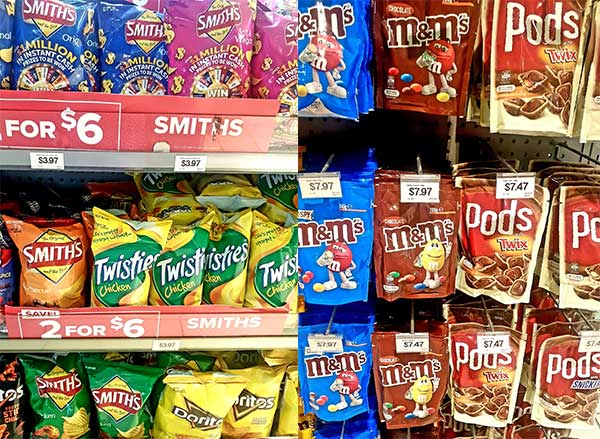 5. Stretch, sip and socks
Given the risk of deep vein thrombosis (DVT) is higher during pregnancy, it's worth getting up and moving a little more than you usually would during a flight. Also make sure you drink plenty of water and pack a pair of very fashionable pressure socks as an extra precaution.
6. Making memories!
Last but not least, it's a pretty cool feeling that your future little traveller is already making their way around the world (sort of!). Whether it's a soft toy or something symbolic of the country you are visiting, make sure you pick up a nice little memento of your trip 'together' to show your little one in years to come.
Plan your next getaway