It's a well-known fact our nation's capital is the place for stately landmarks – Australian Parliament House and the Australian War Memorial are pretty tough to beat when it comes to iconic Aussie must-sees. But for those in the know, Canberra is way more than museums, politicians and that gorgeous lake (hint: delicious dining and killer coffee is just the start). Here's my guide to spending 48 hours in Australia's coolest capital – yep, I'm calling it!
9AM: Fuel up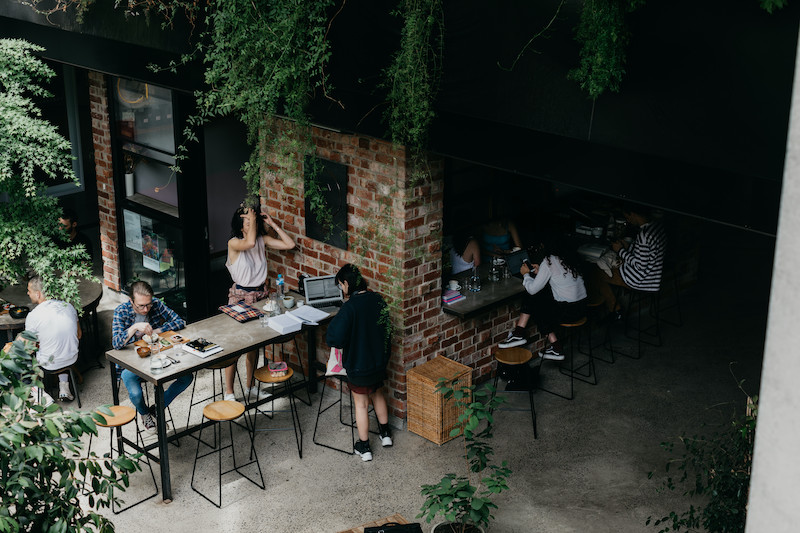 If you need coffee to feel human, you'll basically be a superhero by the time you've had a sip of the goods at KYO Coffee Project in Braddon. There's pour over for the true fanatics and regular barista stuff for the rest of us – however you take your coffee, they'll take it seriously at KYO.
11AM: Wander around Parliament House
If you visit Canberra and don't stop into Australian Parliament House, is it really a visit to Canberra? A guided tour of this iconic landmark is the best way to go, especially since there are a few options beyond a standard parliamentary poke-around. One tour option focuses on the involvement of First Nation peoples in Australian politics and another homes in on the building's distinctive architecture. There's even a gin-tasting experience, included as part of the Signature Tour. Yep, this place has changed a lot since you last stopped in on a school excursion!
1PM: See the strokes of the greats
Get lost among the 150,000-strong collection of artworks 😲 at the truly awesome National Gallery of Australia. There's something for everyone at the NGA – you'll spot everything from Indigenous works to pop art and, from March 5th until June 14th, a whole heap of greats from Van Gogh to Vermeer in the upcoming Botticelli to Van Gogh: Masterpieces from the National Gallery, London exhibition. (We're talking 450 years of artistry and this exhibition is the largest group of works to travel outside of London's famed gallery… ever!) If you still want more to gawk at, don't forget to take a turn around the peaceful sculpture garden outside, too.
2PM: Watch the masters work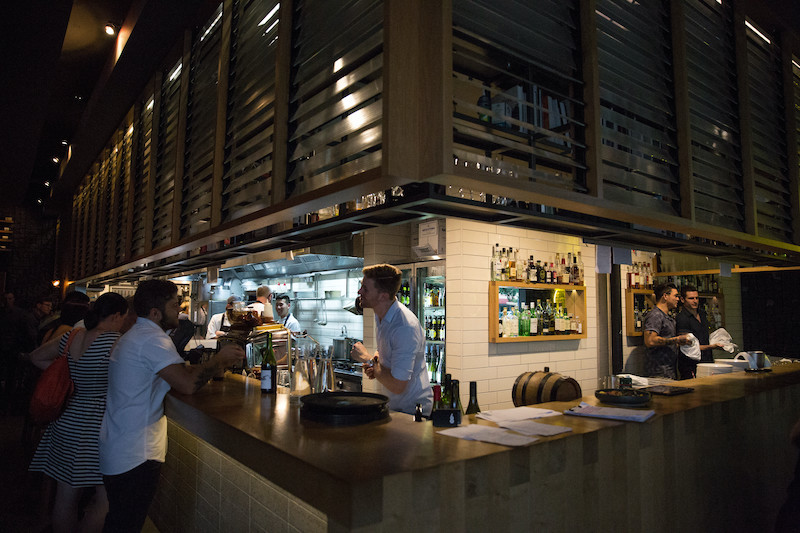 I don't know about you but watching my food being prepped is almost as fun as eating it (almost!). That's why I reckon a kitchen-bench booking at eightysix is one of the best seats in Canberra. From here, you can watch the talented crew do their worker bee thing to prep the seasonal (and always delicious) menu and get the jitters for whether that next perfectly prepped plate is yours. Talk about anticipation.
4PM: Sample some of the city's best
Canberra's the nation's capital, sure, but it's also gaining a bit of a rep for being a craft beer brewery capital! Stop into faves like Bentspoke Brewing Co. and Capital Brewing Co. to see what all the fuss is about (and if you can't choose a brew, a tasting paddle is a great option).
7PM: Be a rebel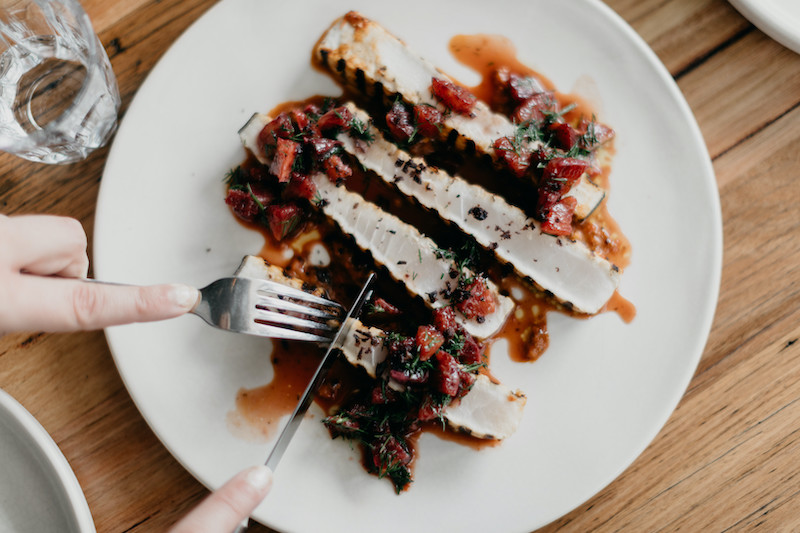 Rebel Rebel in New Acton is the perfect place to book a table if you want a taste of the new Canberra dining scene. The menu is confident, bold and seriously tasty (how else would you describe the dessert of sunflower, cedro, citrus leaf and ice cream "sanga"?)
9PM: Hunt down a late-night bevvie
You'll have to do a bit of careful looking to find Bacaro Wine Bar, a 50-seat wine bar hidden at the back of an Italian restaurant. Brace yourself for indecisiveness – the wine list is BIG. Don't worry, it's all good stuff – Bacaro has taken out awards for its offerings, so you can't go too wrong by closing your eyes and taking a stab.
Stay: The Little National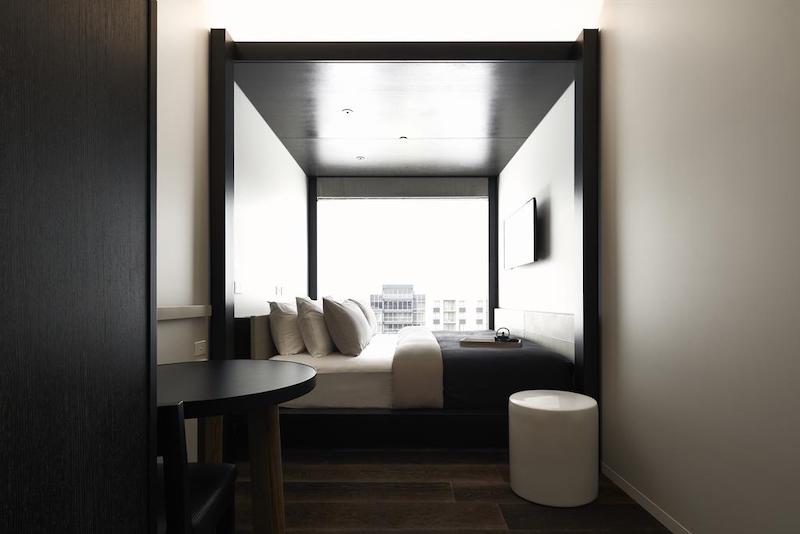 Cosy and very, VERY chic, staying at Little National Canberra feels like bunking in a very cool tiny house… if T2 teas, super luxurious beds and rainwater showers were included, that is. This little gem knows a thing or two about extra special touches – every guest has access to free WiFi and movies, a 24-hour lounge bar stocked with complimentary tea and coffee and a virtual, in-room mini-bar, where you can order bevvies straight from your bedhead via a tablet. Yep, they've thought of it all!
Sunrise: See the city from a new angle
Not an early riser? Break the habit just this once! Canberra is a wonderfully green city and there's no better way to take it all in than with a sunrise hot-air balloon ride over its rolling hill outskirts. Some trips even reward you for your crack-o'-dawn start with a glass of champers after.
8AM: Grab a pick-me-up
You'll need a strong one after rising with the sun and we reckon ONA Coffee House is up there with the best. Beans are roasted on-site (talk about fresh!) and every cup is prepared as carefully as the last. If you're peckish, there are always a few tasty faves on the menu (think bacon and egg rolls and, for kids, mouthwatering waffles).
10AM: Learn a lesson or two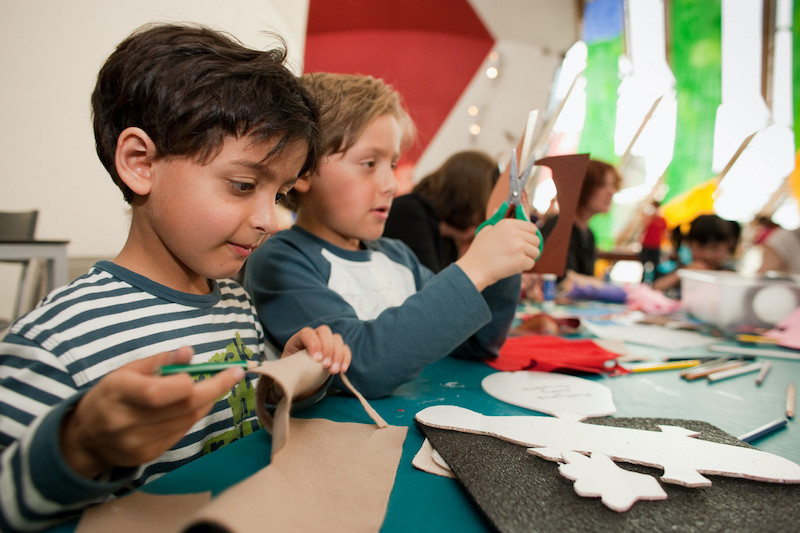 There are more than a few tales to be told about the history of our great nation. The National Museum of Australia has Aussie heritage well and truly covered, from art to artefacts stretching back to the history of First Australians. There's are also a heap of tours and activities happening year-round – some are hands-on and great for little ones (interactive Kspace is a winner even with the busiest of kids!) and others are educational for all ages, like bush food lessons with Wiradjuri man Adam Shipp.
12PM: Fuel up AND take a wander in the gardens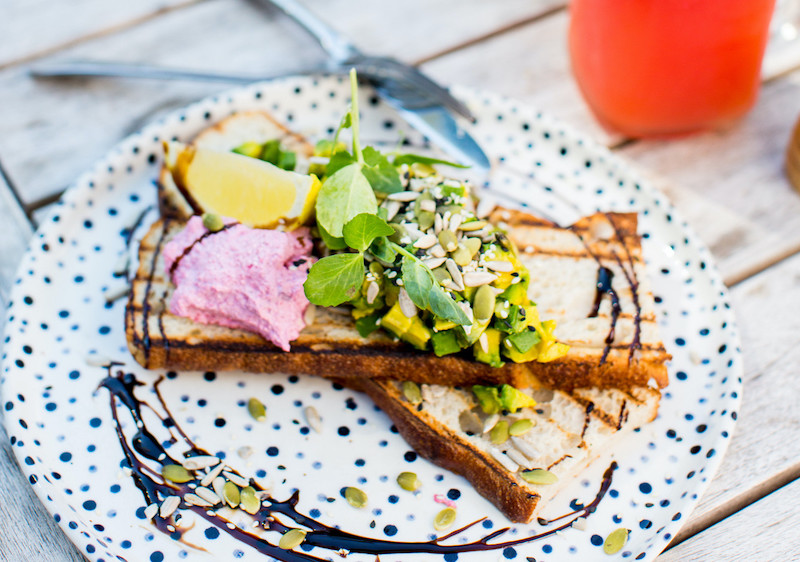 The food is as fresh and bright as the decor at local fave Pollen Cafe. It's all about classics done right – think fish and chips (with barramundi) or waffles with lemon curd and sweet almond dukkah. The other cool thing about Pollen? It's nestled in the Australian National Botanic Gardens, so you have plenty of pretty space to wander to work off your lunch.
2PM: Get going
The city centres around pretty Lake Burley Griffin, so it's as much of a Canberra character as any local. Get better acquainted by spending the afternoon on a GoBoat – this cool little seaworthy vessel is group and picnic-friendly.
4PM: Find a soothing spot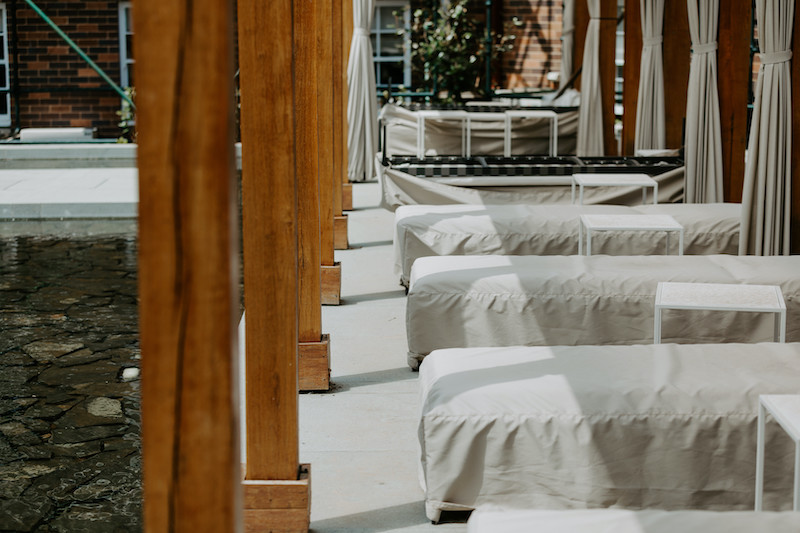 Didn't pick Canberra as a wellness hub? Time to be proven wrong (not that it would take much convincing! 😉) Hale Spa is an otherworldly wellness spot that leaves no stone (or service) unturned – you'll find saunas, steam rooms, spa treatments and a quiet little outdoor pool on-site.
7PM: Sample somewhere different
You'll feel like you've been transported straight to Tokyo at the sleek Japanese eatery Raku. Like all good Japanese restaurants, you can expect sushi prepped with serious precision and care. If you're more of a meat eater, don't skip the wagyu – there's more marbling in a Raku's cut than a fancy benchtop.
9PM: Meet a Monster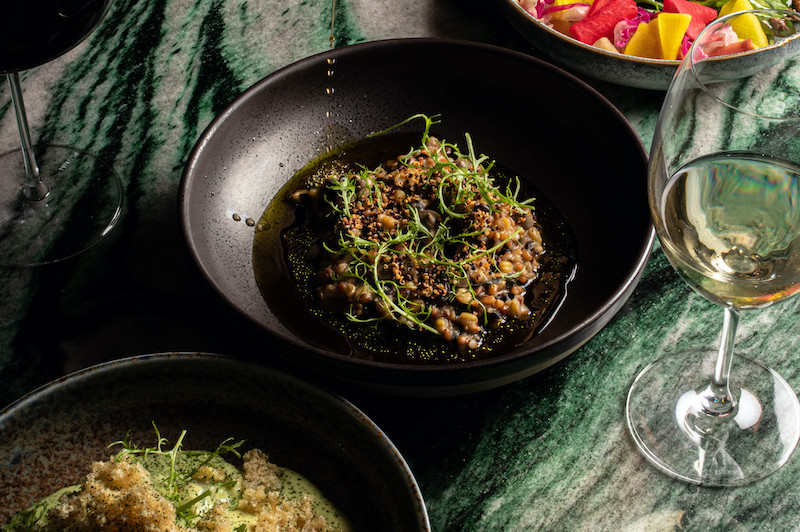 Ovolo Nishi is the spot to hit if you're keen on bragging about your travels (that staircase  😲!) but even considering the architecture of the place, lobby spot Monster Kitchen and Bar still manages to steal the show. Order a cocktail (a Queen of Hearts will blow your mind, in a good way!) and nestle into a seat near the huge open fireplace – no matter the season, it's THE spot to be.
Stay: Ovolo Nishi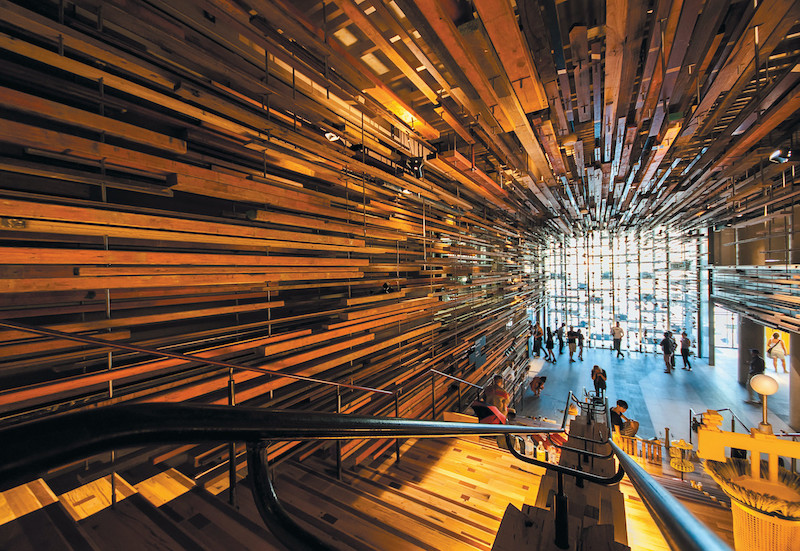 Aren't you clever? You've had a nightcap at the very hotel you're bunking at – nice! (Although relocating to a second hotel isn't totally necessary, I say: why not? 😉). Head upstairs to your room which, thanks to some cool art and even cooler interiors, is more an art gallery than a hotel. (Also, Aesop toiletries… fancy 👑).
See? There's so much more to Canberra than a spin around everyone's favourite science and technology museum. If you bring your appetite and some curiosity, you'll see just how cool Canberra really is and just how much you can squeeze into 48 hours (or more!)
Heads up! Due to COVID-19, government restrictions are in constant review and travel guidelines may change. We strongly recommend that all travellers seek further information about destinations and attractions before scheduling trips or making bookings, take extra care and follow all rules.