If Canada's on your bucket list but you don't know where to begin, this is your lucky day. I spent most of my time in Toronto, but I've put together some tips that apply anywhere in Canada during winter. Here they are, my tips for getting to know (and love) this amazing country.
1. Dress for the 'feels' not the temperature!
Canada operates on Celsius (luckily!) and even single digits feel cold, so make sure you plan your daily wardrobe for the 'feels!'. Don't be fooled by the blue sky and bright sun, the wind is what you really need to watch out for and what really impacts how cold it actually feels. Make sure your jacket or coat is wind-resistant, wind-breaking and water-resistant. There's nothing worse than being wet and cold and frozen on holiday.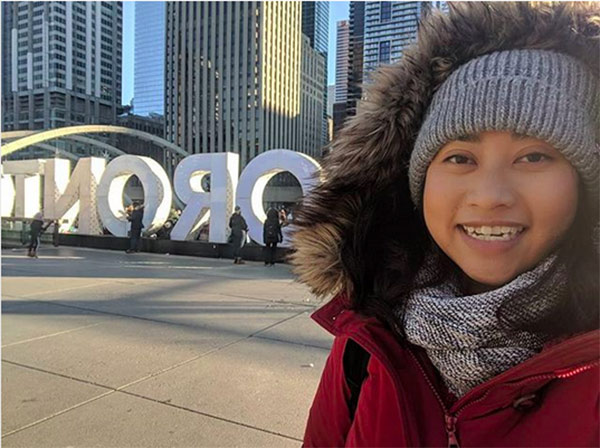 2. Don't forget your coat
We may be used to placing our jackets or coats behind our seats at restaurants or bars, but in Canada there are usually coat hangers or wardrobes ready for your bulky gear. Just don't leave your valuables in your pockets and, of course, don't forget to grab it before you leave. Otherwise you'll be quickly reminded once you step out into the freezing cold.
3. You don't need to feel like the Michelin Man
What?! You don't want to look like the Michelin Man? Well, simply get some thermal gear or some light heat gear to wear underneath your everyday clothing. This will hold onto your body heat, without mobility struggles.
4. The accessories
Gloves, scarf, beanie – they can be fashionable, so embrace being in a climate where you can rock your unique winter style. And here's an Insider Tip: if you're wandering the streets by yourself and have a set of headphones, they'll help keep your ears warm, too.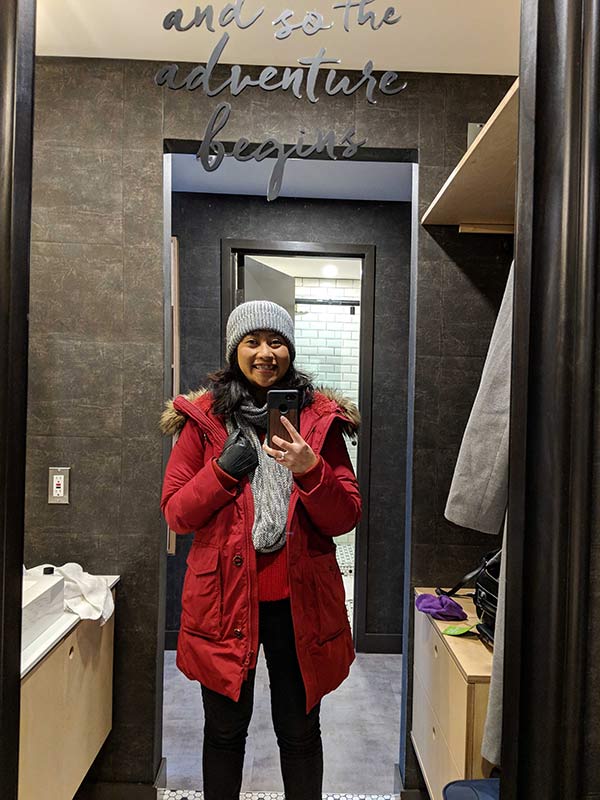 5. Buy your boots when you arrive
This was a bit of a gamble for me. I knew it was going to be so cold and that I'd need to find my way to the closest mall, quick. The reason I decided to buy my boots in Toronto was because I knew the boots would be more suitable for the conditions – water and snow-resistant and non-slip. Of course, this gave me an extra excuse to go shopping 😉
6. Keep your skin moisturised and lips chapped!
Okay, you probably think I was obsessed with the wind – but seriously, wind burn is painful! Forget sunburn, windburn hurts. So, keep those lips chapped and keep that moisture on your skin. Ideally, have a couple of smaller bottles kept in your bag or pockets for easy access.
7. Pedestrian pathways
If you're not used to 'extreme' cold weather but you do want to get around the city, you'll be happy to hear that most Canadian cities are prepared for these conditions. It's actually pretty cool to see underground pedestrian networks – all connected by bigger buildings outside. You can get from one side of downtown to the other, with either limited or no exposure to the cold. Genius! Make sure you look out for the PATH signs (if you're in Toronto) to direct you to where to enter. It's important to note that Google Maps might drop out, meaning you could end up walking in the wrong direction. Yes, I have done this multiple times. Montreal also have a series of underground connections. They call their network The Underground City and there are more than 30km of pathways.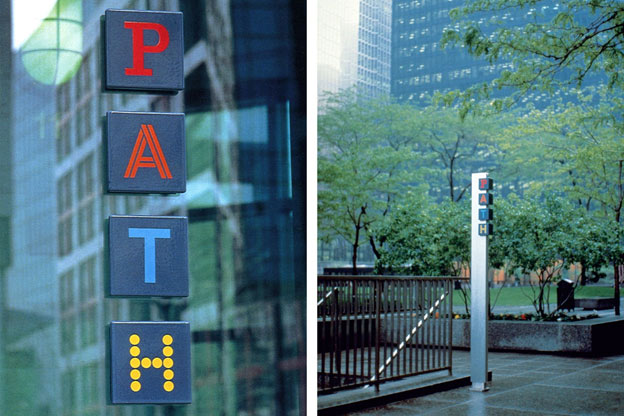 8. CN Tower as a marker in Toronto
When in doubt, look up and search for the CN Tower. Once you've spotted it, you've found the south end of the city.
9. Trains in Toronto
While I stayed in Toronto, even mildly cold days would become too much over a long period of time. Trains were easy to hop on and off, though, and a great way to get around. So grab a Presto card (topped up with $ so you can tap on and off) or simply drop $3.25 loose change (the cost for a one-way trip on the subway) into the coin box at the gate.
10. Location is important at the best of times, but in the cold even more so
When choosing your accommodation, I'd recommend being close to a train station that can be accessed by a building. I stayed at The Anndore House, which also had a beautiful restaurant and bar. And if you're a fan of brunching, make sure you head next door to Wish! Their lunch and dinner menu also looked delish.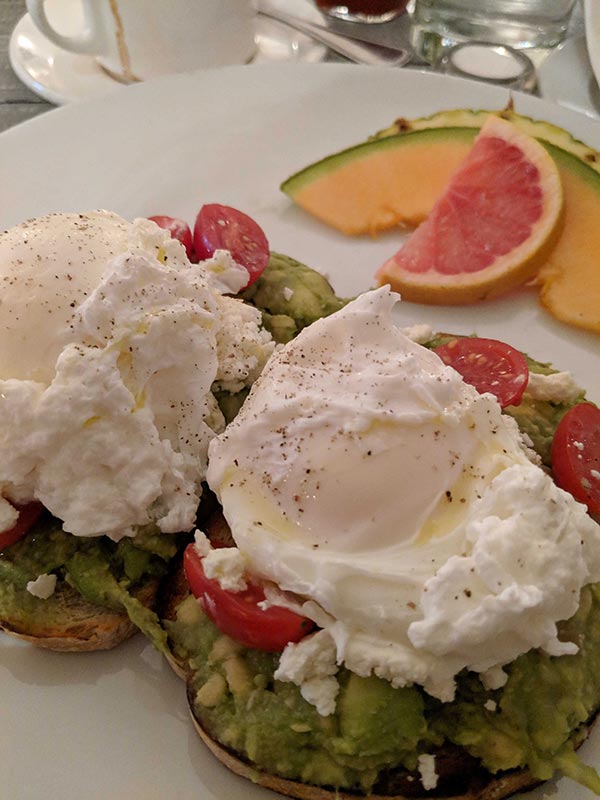 11. Union Station is the 'central' station
If you need to swap trains or go to the outer suburbs, also known as the Greater Toronto Area (GTA), Union Station is your go-to for Go Transit trains and other modes of transport. There are many food stores and some great photo opps here, too.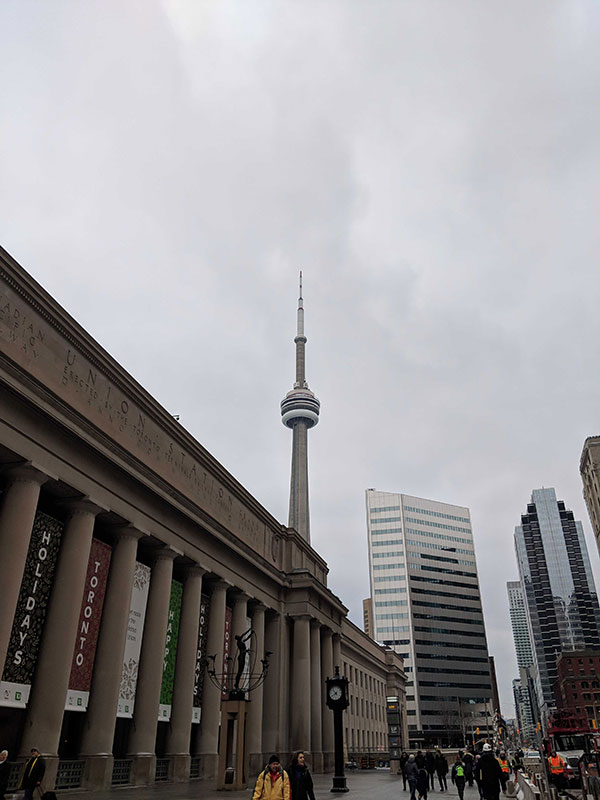 12. Hot bevs best enjoyed indoors
Sometimes the idea of having a warm drink in hand while strolling the street is comforting, but why not savour the moment in a café instead? Take a break, find a cosy spot and simply indulge in the warmth from both the drink and being indoors. If you're in Toronto, I'd recommend Café de Melbourne or Arvo in the Distillery District.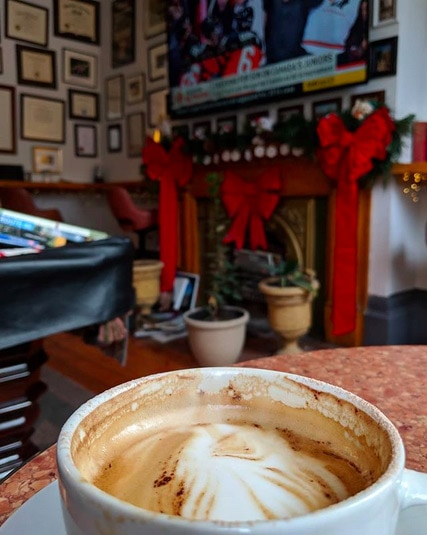 13. Tim Horton's aka Timmy's
This is a super popular coffee and snack shop in Canada – probably more popular than Starbucks 😱 I personally go for the super cheap treats over the coffee. (Sorry, Timmy!)
14. The iconic poutine!
Hot chips, gravy and cheese curd. You MUST try this! It's delicious. But if you want some other loaded flavours, there are more toppings to choose from. For a quick fast food option, Smoke's Poutinerie can be your quick fix around the country. Poutine originates from Quebec, though, so if you want to try it for the first time, why not head to the source. Some of the local favourites include La Korrigane microbrewery (because poutine and beer are the perfect match) and Frite Alors for a classic mix of crispy fries, gravy and cheese. Yum!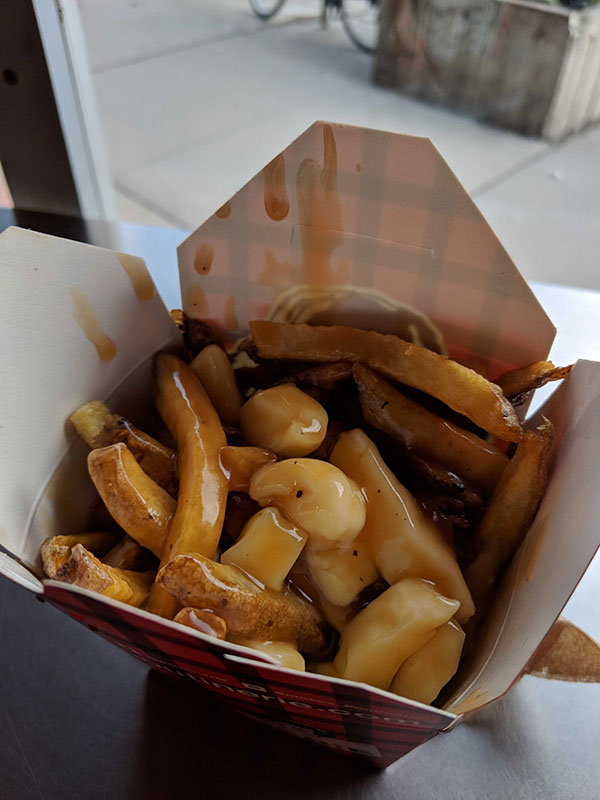 15. Bonjour! Montreal is the most bilingual city in Canada
After Paris, Montreal is the second-largest French-speaking city in the world. So, brush up on those French phrases tout suite!
16. The European vibes are strong
If you're in North America or Canada and want to experience a dose of Europe, head to Montreal. I don't just mean the language either, but in Montreal and Quebec City you'll feel the influence weaved into the city. Hello, cobbled streets and unique architecture!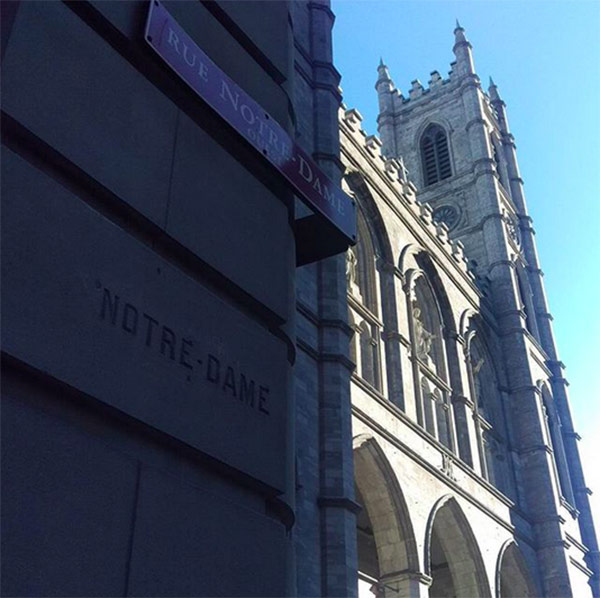 17. Don't forget to tip
Just like the United States, you'll have to remember to tip in Canada. The average amount is 15% for food/service bills, $1 for drinks at bars, 10-15% for Uber, cabs, doormen who help you hail a cab or with your luggage and for room service or concierge.
18. It's a skier's paradise
Canada is a big hit with snow bunnies, so if you want to hit the slopes this is the place for you. Whether it's the west or east of the country, there are a whole host of picturesque ski resorts to take your pick from, including Banff, Mont-Tremblant and Whistler, just to name a few. The best time to hit the slopes are between December and March, so pack your gear and get going.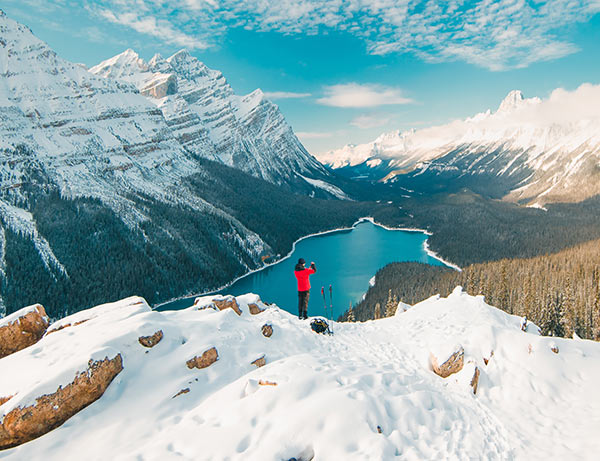 19. Remember the country is really, really big
Fellow Aussies, I know I don't have to tell you about long distances, but it's worth noting that Canada is one BIG country. Not only does it have the longest coastline in the world (great in summer btw) but it means you have to choose your destinations wisely on a short visit. I suggest picking a certain region – whether it's the Rocky Mountains in Alberta, the Maritimes or the capital cities – and explore it. It'll allow you to get to know the region and take a slower pace while you're there.
20. Two words: National. Parks.
If you love your hiking, fishing and outdoorsing, then make a beeline for Canada's national parks. They're full of activity and picturesque landscapes, no matter what time of year you visit, but in winter you'll get a chance to make the most of all the dog-sledding, ice-fishing, ice-skating and other outdoor activities on offer.
21. The wildlife
With more than 400 species of bird and 200 types of mammals, Canada is the place for wildlife enthusiasts. Here you can spot anything from grizzly bears and mountain lions to wolves and moose.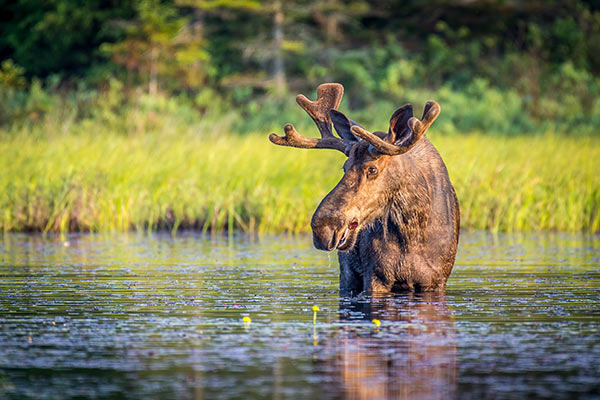 Ready to plan your next trip to Canada? Get on it!
PLAN YOUR CANADA GETAWAY