Perth is famous for being one of the most isolated and sunny capital cities on the planet.
Why do I, a Perth local, love it so much? Come visit and find out for yourself!
Here are my top 10 tips for what to do while you're in town.
1. Experience an AFL game at Australia's newest stadium
We have always loved our sports here in the West and our newly opened Optus Stadium makes both Fremantle Dockers and West Coast Eagles fans proud. Come support your team and check it out!
2. Check out Yagan Square and Elizabeth Quay Precincts
Yagan Square and Elizabeth Quay are Perth's newest precincts. They both have a real sense of community and regularly showcase some of WA's best produce. They also play host to lots of festivals and are home to funky venues and cafes.
3. Go for a walk
Into exercise? Try our 10km Two Bridges Walk, take Jacob's ladder to Kings Park, or walk from Cottesloe to Swanbourne. The South Perth Foreshore is the perfect place to enjoy stunning views of our skyline, get a great coffee, or spot dolphins playing in the river.
4. Head to the beach
Perth has many fantastic beaches, but my favourite definitely has to be Cottesloe. With its Norfolk pines, Cottesloe has one of the best sunset views I have ever seen. Saying this, Sam (my golden retriever) would most likely have a different opinion, as he much prefers the doggie beaches of Leighton and Floreat. Scarborough, City Beach, Sorrento and Mullaloo are also great for families, with lots of shopping options, restaurants, and bars.
5. Do brunch
Who doesn't love a great brunch with their partner or friends? Perth has experienced a culinary explosion in the last few years, and we now have some amazing restaurants to choose from. Mary Street Bakery in West Leederville, Bread In Common in Fremantle, and Cantina 663 in Mount Lawley are some of my favourites.
6. Go bar hopping
Perth is home to some excellent small bars. Petition, at Como the Treasury Hotel, has become a popular Friday drinks spot. For whisky and whiskey lovers, Helvetica offers up to 500 bottles from around the world. Or try Varnish on King – an underground (literally) whiskey bar with more than 200 whiskeys and a Bacon Flight, which pairs four different styles of bacon with four different American whiskeys.
7. Entertain the kids
Kings Park is one of the largest inner-city parks in the world and perfect for families and kids. Play and learn about WA's unique environment in The Rio Tinto Naturescape, enjoy stunning views from the top of the hill, or visit one of the most beautiful war memorial monuments in the country.
8. Take a day trip
Who doesn't love quokkas? See them in the wild on Rottnest Island – a favourite with Western Australian families during holidays and long weekends. Hire a bike to ride around the island and be sure to stop at Salmon Bay or the Basin for a swim.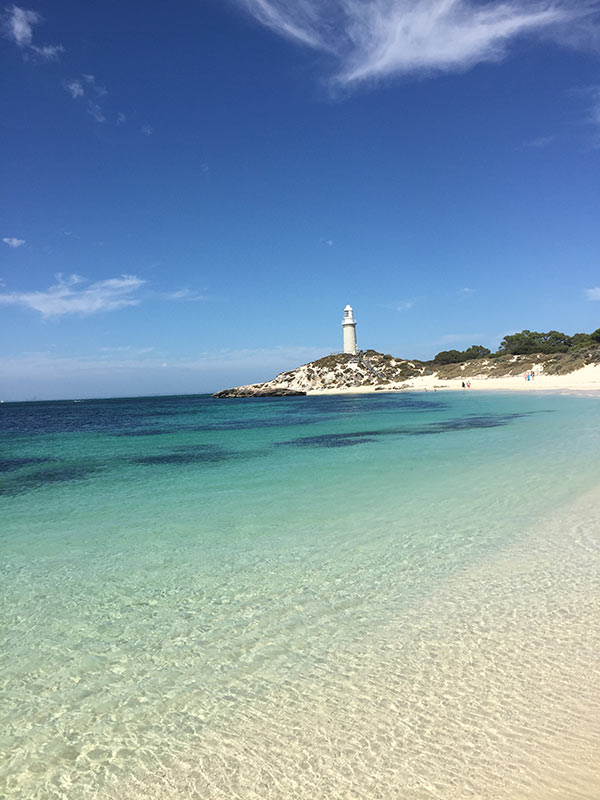 9. Shop at a Perth market
Established in 1829, Fremantle is home to some amazing heritage buildings and architecture, as well as the best markets in town. Check out the Cappuccino Strip, walk down to Little Creatures to enjoy their famous brews, or treat yourself to fish and chips from Freo's famous Kailis or Cicerello's restaurants.
10. Stay at a fantastic hotel
The Melbourne Hotel is Perth's oldest hotel, yet also one of its newest. How? Well, it first opened in 1897, but has recently finished a full renovation and re-opened its doors just a few months ago. The Westin Perth and QT Perth are two more great properties, offering very unique accommodation options. In West Perth, I recommend Sebel West Perth. Or if you'd prefer to stay in the quieter South Perth, The Peninsula Riverside Serviced Apartments offer both an amazing location and incredible views from its riverside, riverview, and panorama rooms.
PLAN YOUR PERTH GETAWAY