I might be biased 😉 but I think holidays really are the best way to press pause on your busy day-to-day and REALLY unplug. For me, there's no better way to do that than feeling the sand between your toes or taking a dip in salt water… a dose of vitamin sea is the ultimate antidote to, well, everything!
While I love the vibe of popular spots like Bondi, Surfers Paradise and St. Kilda, I'm a sucker for a quiet coastline. If you like your beaches quiet and little bit remote, here are nine of the best low-key beach gems around the country.
1. Agnes Water, QLD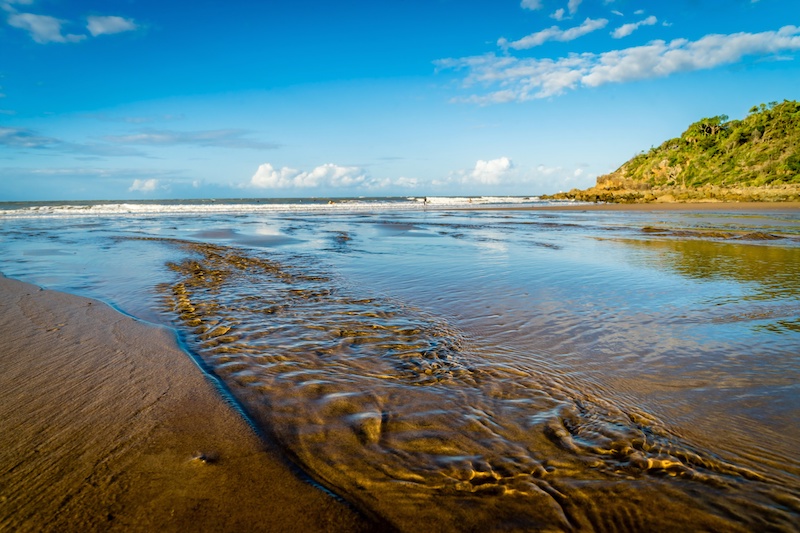 It's a fair drive north of Brissie (485km's, to be exact!) but the long journey will all be worth it when you pull into the charming town of Agnes Water. The town's main beach is a secret to most tourists, and even the surrounding pristinely clear beaches are often empty – win! A great starting point for the Great Barrier Reef, this sweet little town has a handful of shops including the Agnes Water Bakery that does incredible homemade takeaway pizzas (the garlic prawn is a highlight). Another highlight? Properties like The Bold Agnes Water… you had me at 'infinity pool'!
2. Maslin Beach, SA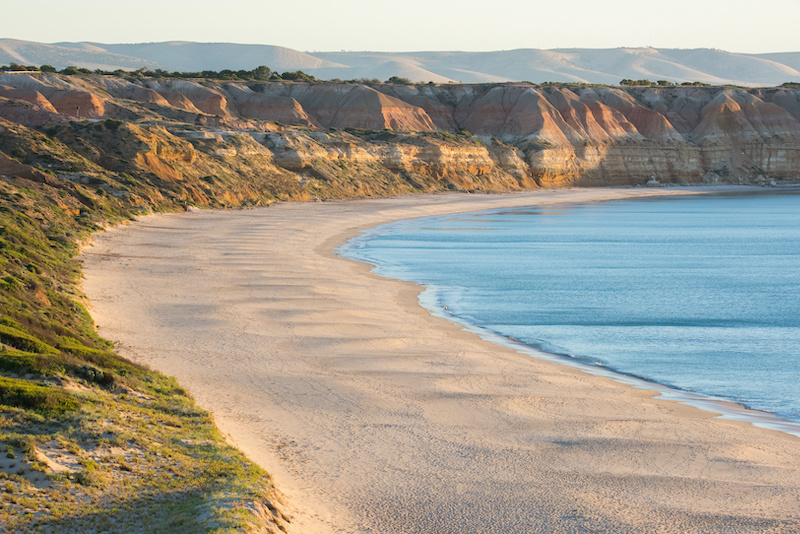 One of the cheekier options on my list (pun totally intended 😜), SA's Maslin Beach was the first official nude beach in Australia. A quick 40 minute drive from Adelaide CBD, the impressive stretch of sand is backed by incredible cliffs, turning the whole scene into a watercolour painting. Eagle-eyed snorkellers might be lucky enough to spot the rare to see leafy sea dragons while swimming here and dolphins often spin along the shoreline. It's also just a quick drive from Hotel California Road Inkwell Wines on the fringe of the beautiful McLaren Vale, where views of rolling green hills striped with grape vines are on show through the floor-to-ceiling windows of your cabin!
3. Nudey Beach, QLD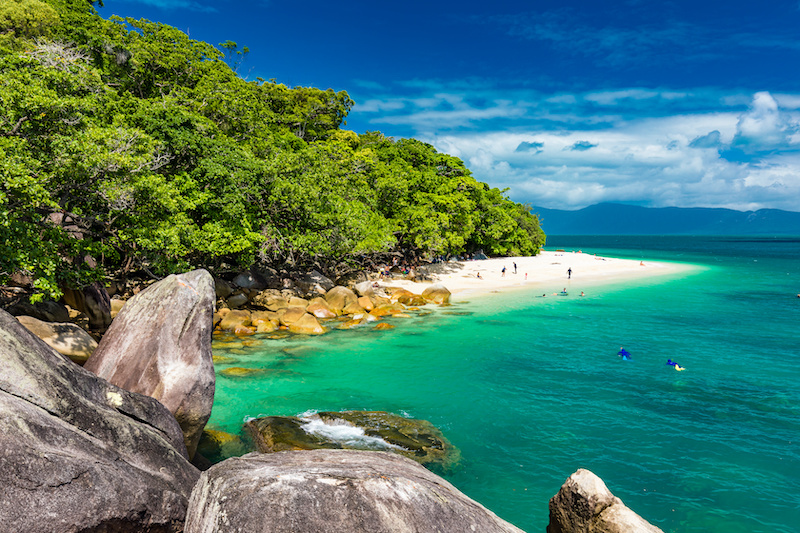 Don't let the name fool you – Nudey Beach is actually a very family-friendly spot! Located on stunning Fitzroy Island, Nudey Beach is surrounded by national park, with turquoise waters and coral reefs. With year-round tropical weather and breathtaking views of the Cairns Hinterland, you'll get the best of both worlds here. The water is perfect for kids to glimpse Great Barrier Reef in the shallow reefs only a few metres from the shore. For kids who like to spend more time in the water than out, Fitzroy Island Resort is a great place to stay – there's a separate kids pool on-site, as well as a games room to keep them busy, too.
4. Greens Pool, WA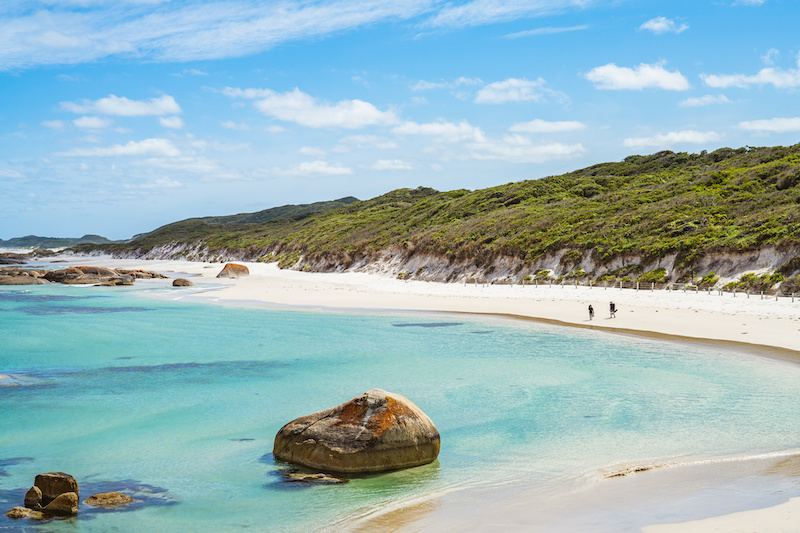 The hint is in the name! Denmark's Greens Pool is famous for its blue-green tinged waters, ringed by white sand and impressive granite rock formations that look like sleeping elephants submerged in the ocean (another name hint: these formations are called Elephant Rocks). Sure, take a dip but snorkelling here is a must – zebra fish, six-spined leatherjackets and mosaic sea stars all hang out in this stunningly clear water. If you want an extra dose of nature, the beautiful Aiyana Retreat is surrounded by bushland and the spacious suites have a cosy, cabin-like feel.
5. Cockle Creek, TAS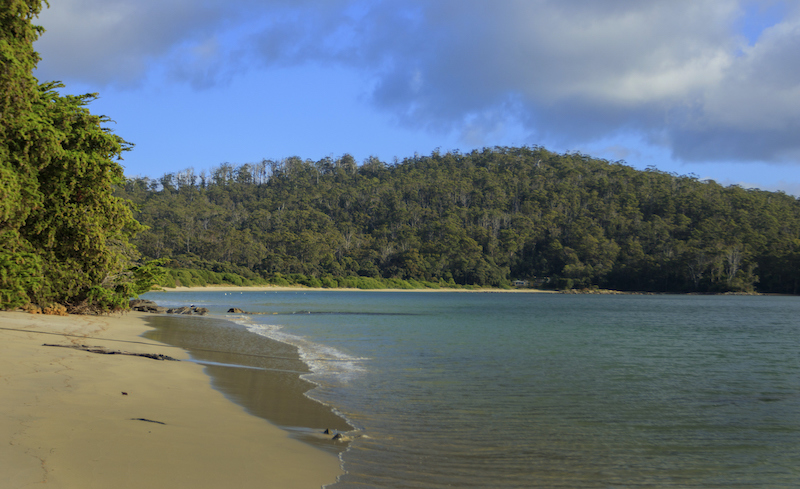 As well as being fun to say, Cockle Creek has quite a few drawcards, including its remote location: it's the southernmost point on Australia's most southerly road (try saying that three times fast!) Set on the very edge of the Tasmanian Wilderness World Heritage Area, where visitors can admire wild waves, clifftop views and a windswept beach. It's a two-hour drive south of Hobart for a day trip via Geeveston, or you can spend a few days in the area exploring far south Tasmanian gems like Dover or the Tahune airwalk to the incredible Hastings Caves and Thermal Springs. If you're staying, pop Driftwood Cottages on your list – it's right on the water, and some of the lovely cabins even have ocean views 😍
6. Ned's Beach, NSW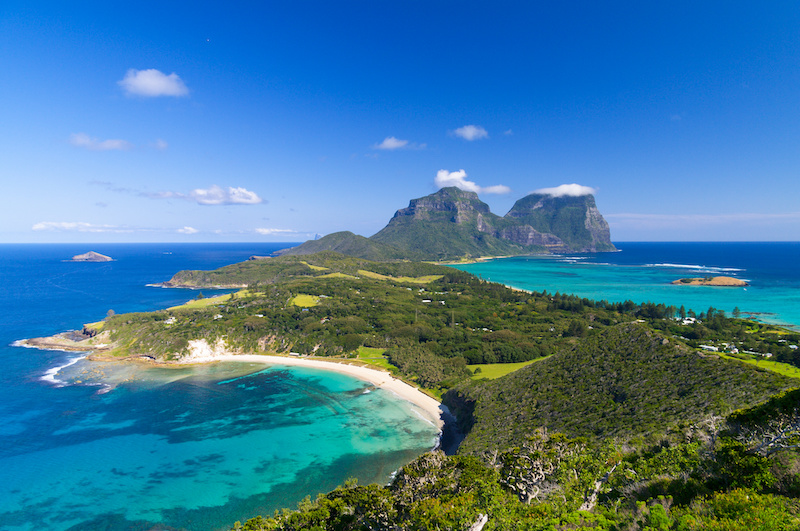 Lord Howe Island takes 'off the beaten track' to a whole new level! The entire island is a World Heritage Site and there's a daily visitor limit of 400 people at any one time (talk about a lack of crowds!). Here, Ned's Beach is the jewel in the crown. In the shallows of this glittering beach, you can swim in what was once voted Australia's cleanest beach, and hand feed the marine life (including the metre-long kingfish!) For young families, low tide is the perfect time to go reef-walking or snorkelling so little ones can get up close with the reef safely and, if you stay at Lorhiti Apartments, you'll be a mere 400 metres from the sand. Beach life, here you come 😎
7. Horrocks Beach, WA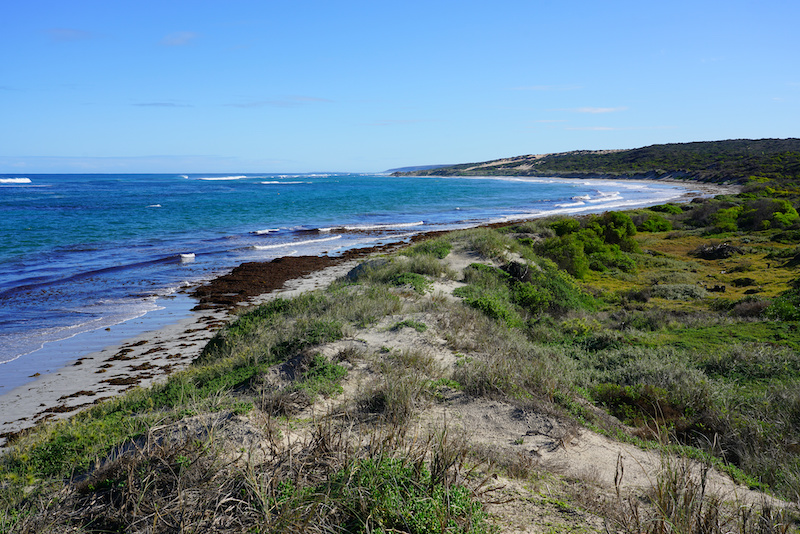 A little over five hours north of Perth, you'll find this remote beach spot and sleepy fishing village. Protected by a coral reef, it's a haven of calm, clear waters and 'gram-worthy scenes. Keen fisherman could reel in cod, mackerel, snapper or dhufish but if you prefer someone else to catch your lunch, the fish and chips at the Horrocks Beach General Store are delicious! In spring, you might also spot the mighty humpback whales migrating but a trip to the Willygully Caves to see incredible First Nations art created by the Nhanda people is a year-round must-do. You can't get much closer than Horrocks Beach Caravan Park, where the bright and spacious cabins are within metres of the shore.
8. Secret Beach, VIC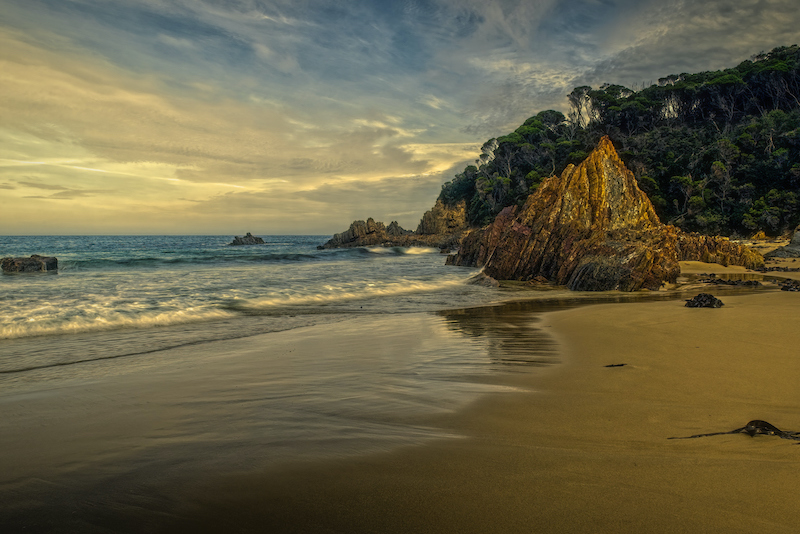 This might just be Victoria's best kept secret (which makes it pretty well-named 😝). Mallacoota in East Gippsland has a population of a little over 1000 people and is home to three beautiful beaches, one of which is Secret Beach. Accessible only by an almost-hidden staircase, Secret Beach has a few lovely rock pools and often, a satisfying lack of crowds. You can maximise your time beachside by bunking at Coull Waters Holiday Apartments, a sweet little stay just 10 minutes walk from the coastal reserve (which also has great amenities for families like tennis courts and in-room kitchens for quick snack-making!). If you want someone else to whip up a bite, head to Lucy's for a takeaway. The family-owned noodle house is run by Lucy who grinds her own rice each morning for the freshly made noodles and uses her home-grown produce in all dishes. This might be the second best kept secret in Mallacoota!
9. Memory Cove, SA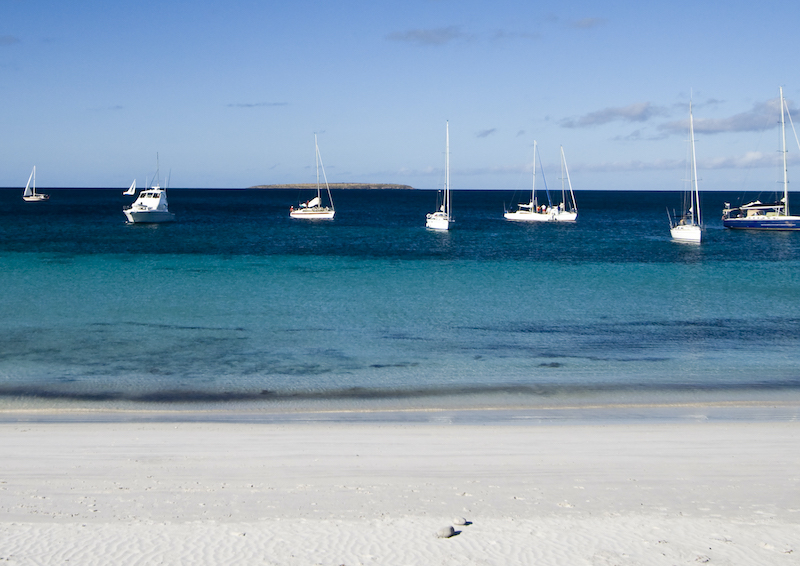 Keen to head waaaaay off the beaten track? Almost 700km from Adelaide (or 50km from Port Lincoln, which is a bit more manageable!), Memory Cove is a native bushland oasis. Because it's only accessible by 4WD and there are just 15 car passes available at any one time, this is one seriously remote beach. An excellent fishing and whale watching season (from May to October) and a guaranteed lack of crowds make this a very deserving beach on this list. Because this is national park territory, your nearest stay is in Port Lincoln but you won't mind the drive if you're staying somewhere like The Port Lincoln Hotel. Modern and fresh interiors surrounded by lovely ocean views, you'll be well taken care of in between visits to the shores of Memory Cove.
Remember: always take care when swimming in Australian waterways by reading and observing safety signs and staying alert to weather and ocean conditions.
Heads up! Due to COVID-19, government restrictions are in constant review and travel guidelines may change. We strongly recommend that all travellers seek further information about destinations and attractions before scheduling trips or making bookings, take extra care and follow all rules.
PLAN YOUR AUSSIE BEACH GETAWAY