Don't get me wrong – I love Christmas. But Easter is hands-down my favourite holiday of the year. As a festive period, it's 100% more awesome than Christmas – and it's the perfect time for a trip. Don't believe me? I'll prove it! Here are 18 reasons why Easter – and Easter getaways – are better than Christmas.
1. CHOCOLATE!
An extra-long weekend with a heavy focus on chocolate? What could be better than that?
2. Less pressure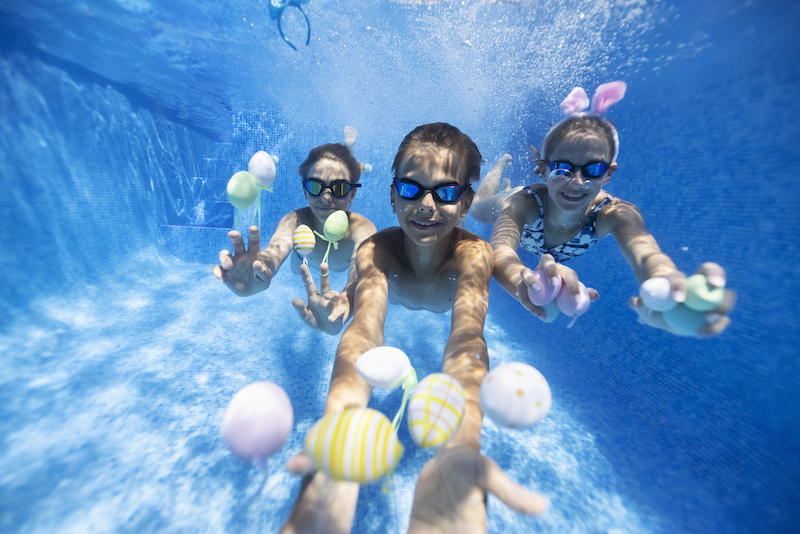 Easter is like Christmas' chilled-out cousin. You still get a four-day break and an excuse to eat delicious food and hang out with people you love, but it's more relaxed. Less work and prep means more time to kick back… maybe by a fancy resort pool? 😉
3. Better weather
Let's be real: Christmas is too hot to do anything except hide indoors somewhere with air-conditioning (or in the fridge if you get really desperate – and if you can squeeze in between all the leftovers). But Easter weather is perfect for all our fave holiday activities. It's still warm enough for lazing on the beach or having barbecues, but also mild enough for bushwalking or sightseeing without burning to a crisp 🥓
4. Less expectation
Ever had to do the dreaded Three Christmases in One Day? You know – brekkie at home with your immediate family before you rush off to lunch with one set of rellos, then rush off again (this time full to the gills) for dinner with the other side. It's brilliant to see everyone but it's exhausting! Good ol' Easter doesn't have that kind of pressure… possibly because we're all still recovering from Xmas 😜
5. HOT CROSS BUNS!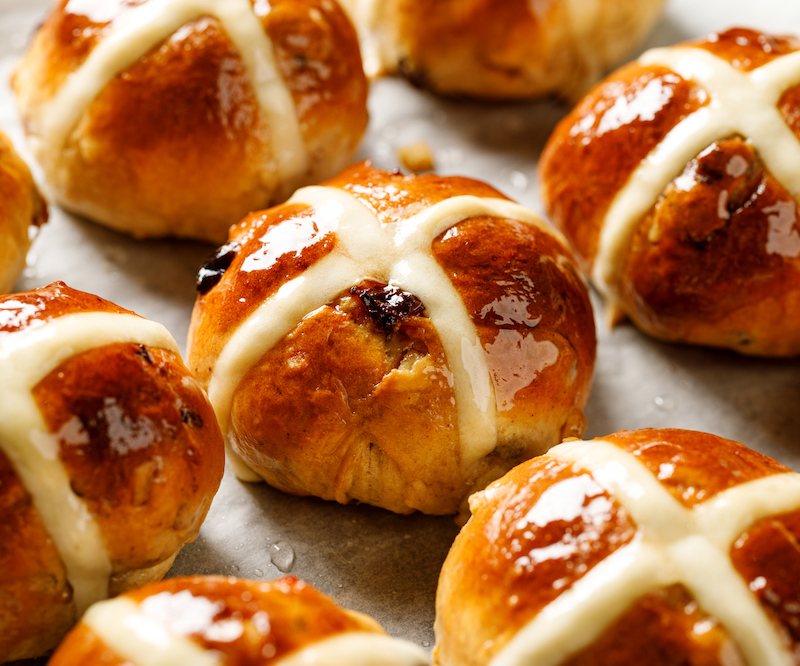 Fruity, cinnamon-y, sometimes chocolate-y… Hot cross buns are one of the great holiday treats.
6. It's cheaper
Pressies, parties, special food, decorations… Christmas is all fun and (reindeer) games until you check your bank balance 😬 But what expenses do you have at Easter? Some choccy eggs? A pair of bunny ears? Less stuff to buy means more cash to splash on a getaway.
7. Easter hat parades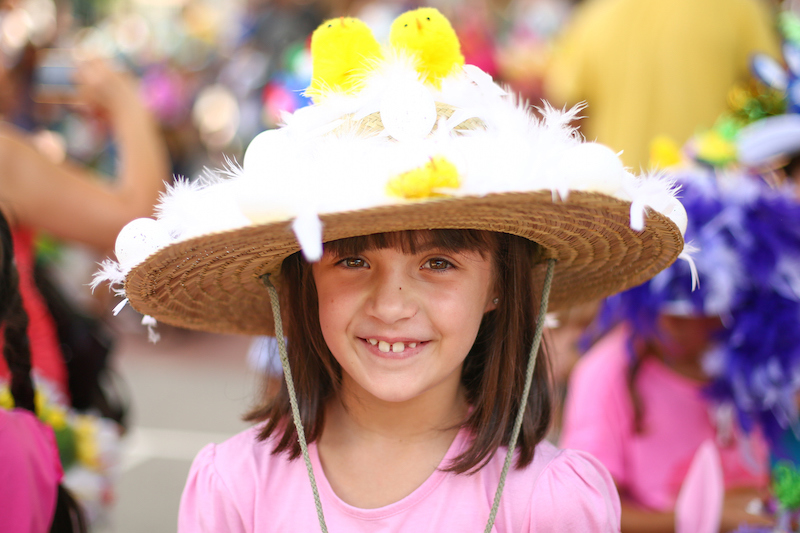 Santa hats are fine, I guess, but Easter is the holiday for true fashion icons. Although I don't know why we're not wearing these masterpieces all year round.
8. You can tick off your Aussie bucket list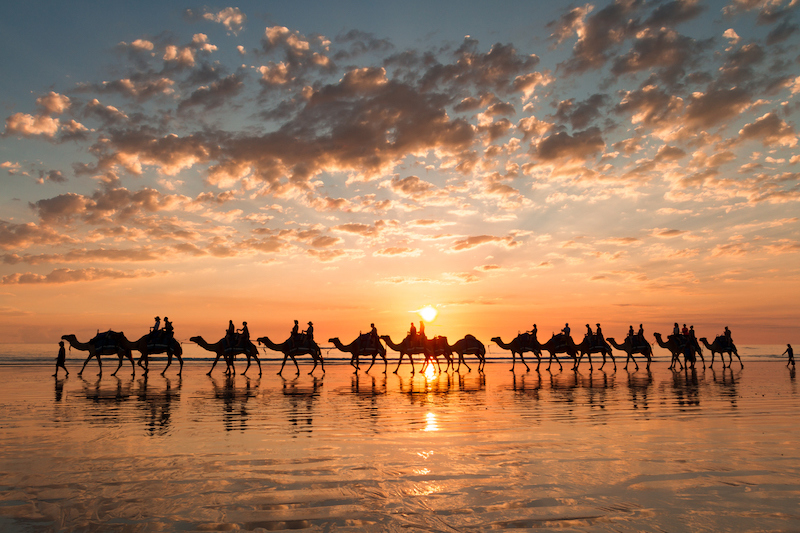 Easter's cooler weather is perfect for making the most of some of Oz's most iconic destinations. April is an ideal time to visit the Kimberley in WA (it's the end of the wet season, so the scenery and waterfalls are spectacular), Uluru in the NT (the average daily max is 28°C compared to December/January's 37°C), and the Flinders Ranges in SA (the average daily max is 26°C – just right for bushwalking and road trips).
9. HOT CROSS BUNS FRENCH TOAST!
Why, yes, you CAN use hot cross buns to make deliciously decadent French toast 🤤 There are loads of recipes out there – I like this one with maple syrup, peanut butter and bacon,'cause why do things by halves? Insider tip: If you want to cook while on holiday, make sure you pick a stay with a full kitchen, like an apartment or a holiday home.
10. CHOCOLATE SALES!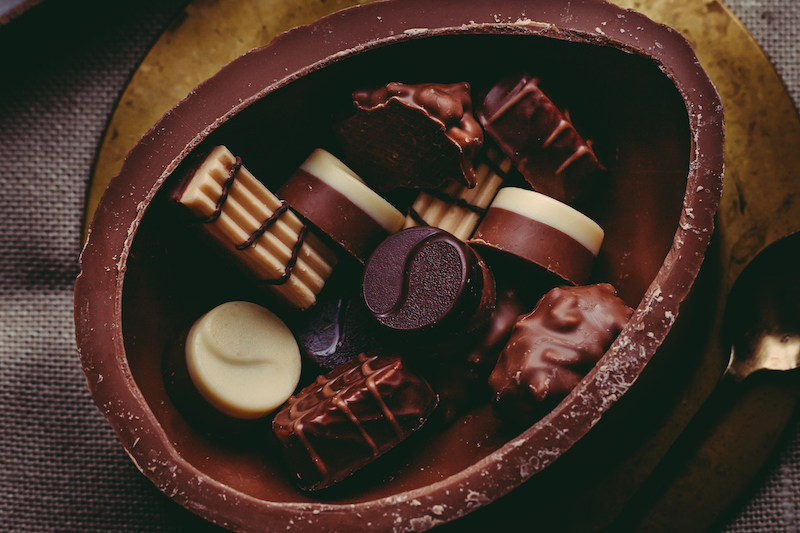 Sure, you don't NEED to buy anything for Easter. But if you want to, there's always heaps of discounted chocolate around. Yes, I'm that person who buys all the half-price choccy bunnies on Easter Monday. No, I will not apologise.
11. It's short and sweet
Easter doesn't overstay its welcome. You don't have the six weeks of build-up (and constant carols) like you do with Xmas, just four days of good times. Easter is short and (literally) sweet, which makes it feel more special.
12. You can keep it small
Less pressure and expectation means it's easier to keep your Easter circle small without ticking anyone off. You can go on a family road trip or head off with your friends to wine country (hello, Margaret River!) without causing a scandal.
13. Awesome events and festivals
The Easter long weekend coincides with some of Australia's best festivals and events. Check out the Sydney Royal Easter Show in Sydney, NSW, Bluesfest in Byron Bay, NSW, the National Folk Festival in Canberra, Rockin' the Rainforest in the Gold Coast Hinterland, QLD, or the Bendigo Easter Fair in Bendigo,VIC.
14. HOT CROSS BUN ICE-CREAM SANDWICHES!
With raspberries and peaches, because they're healthy.
15. Easter egg hunts
They're a blast for kids and you don't even need to do the work yourself. Just go to one of the many eggciting (see what I did there?) Easter celebrations happening around the country. Head to Centennial Parkland's Egg-cellent Easter in Sydney, the Great Easter Egg Hunts at Luna Park in Melbourne, Glenworth Valley's Giant Easter Egg Hunt on the NSW Central Coast, Sandstone Point's Easter Eggstravaganza near the Sunshine Coast in QLD, or get Googling to find a hunt near you 🐰
16. Bunnies and bilbies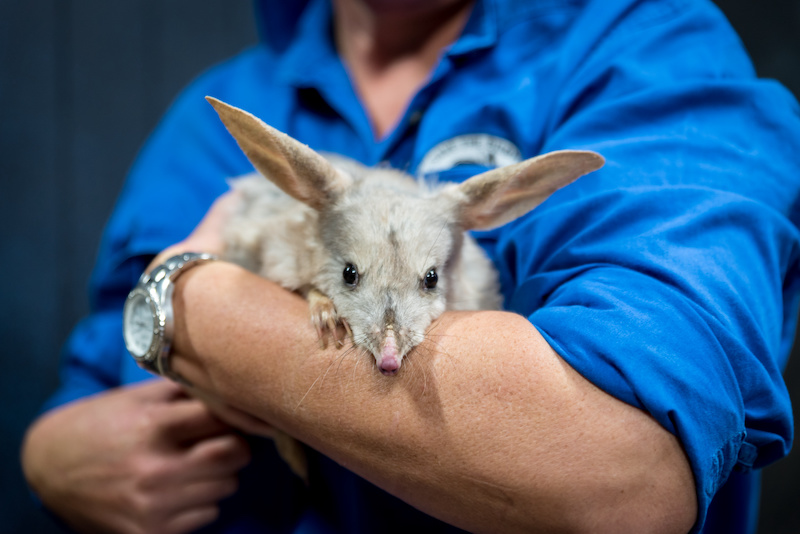 Bunnies and bilbies are cuter than Santa and reindeers. Sorry, not sorry.
17. Autumn foliage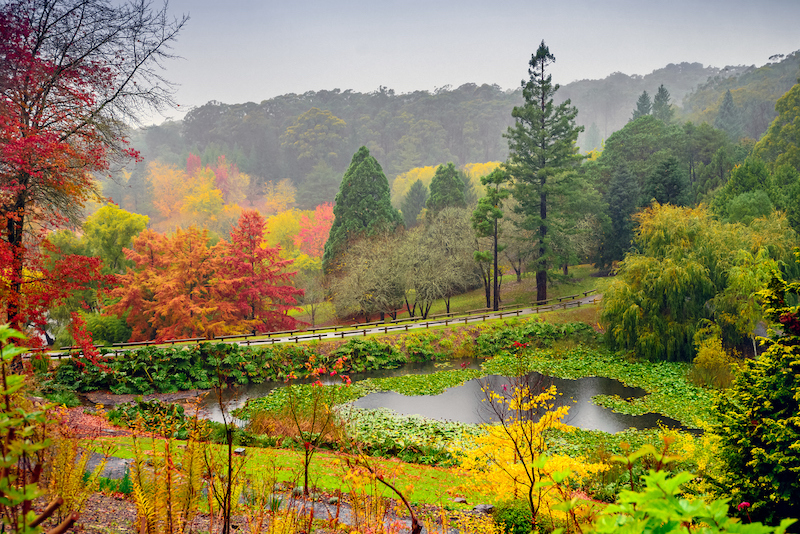 In addition to chocolate, hot cross buns and everything delicious, Easter is also the time of gorgeous autumn foliage – which makes it perfect for scenic drives and road trips. The Blue Mountains and Southern Highlands in NSW, Bright and the Macedon Ranges in VIC, the Adelaide Hills (and especially Mount Lofty Botanical Gardens) in SA, and the Huon Valley and Derwent Valley in TAS are particularly spectacular 😍 Insider tip: Bright was recently named one of Wotif's top 10 Aussie towns of the Year for 2022 – you know, if you needed more convincing
18. DID I MENTION THE CHOCOLATE?
I did? Well, I'm mentioning it again. CHOCOLATE. Easter wins. End of discussion 🍫 😋
PLAN YOUR EASTER GETAWAY
Heads up! Due to COVID-19, government restrictions are in constant review and travel guidelines may change. We strongly recommend that all travellers seek further information about destinations and attractions before scheduling trips or making bookings, take extra care and follow all rules.