Brisbane is Australia's fastest-growing city and one of our fave holiday spots – and with almost 280 days of sunshine a year it's easy to see why! Thankfully, exploring the Queensland capital doesn't have to leave your wallet empty. Live it up in Brisvegas with 17 of the best cheap and free things to do.
Heads up: As of 25 March 2022, some Brissie attractions and businesses have temporarily closed due to the recent floods. Make sure you check the official website of anywhere you want to visit for up-to-date opening hours info.
1. Go wild at a playground
Brissie has some seriously cool playgrounds the kids (and kids at heart) will love! Rocks Riverside Park at Seventeen Mile Rocks and South Bank Parklands Playground both get a big tick of approval.
2. Tick tock, ride the clock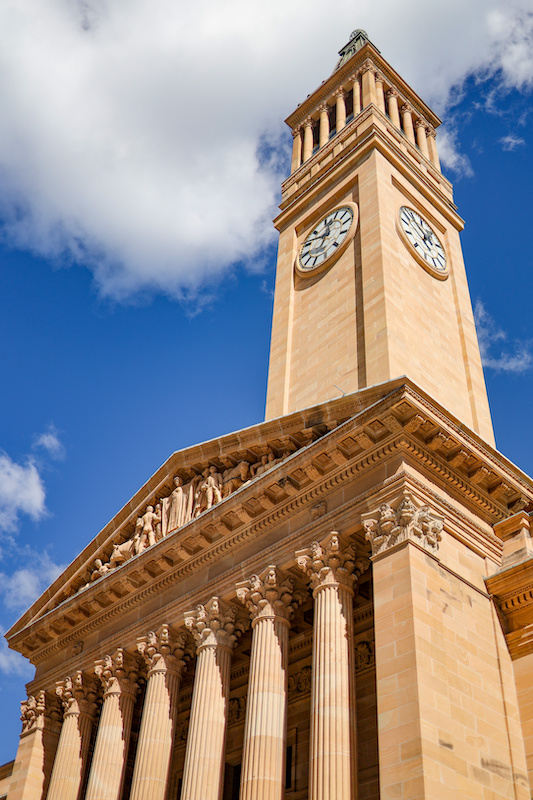 Ride in one of QLD's oldest working cage lifts to the top of what was once Brissie's tallest tower (and stand in the same elevator space once occupied by the Queen and the Beatles on the way) with the Museum of Brisbane Clock Tower tour. Tickets are free but bookings are essential, with a max of three people per tour.
3. See the highest spot in town
Check out Mount Coot-tha, the highest point in Brisbane. It offers epic views, especially of the stars at night, so be sure to bring your camera 📸
4. Step back in time at Old Petrie Town
Old Petrie Town is a charming pre-1930s replica village that's home to museums, historic buildings and an old-fashioned lolly shop. There are also markets every Sunday and the last Friday night of each month. Stop by the Pine Rivers Heritage Museum so the kids can have a squiz at a genuine 1900s classroom too.
5. Spot a koala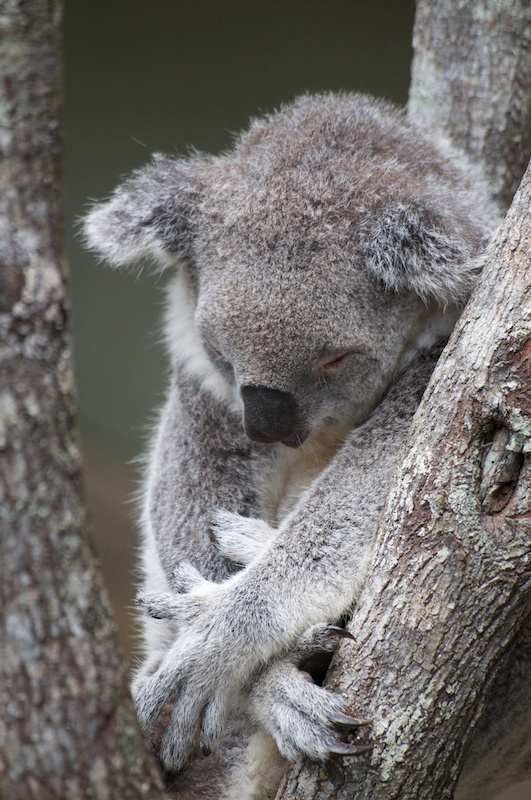 A trip to the Daisy Hill Koala Centre in Logan (a 25-minute drive from the Brissie CBD) is one of the best ways to see koalas up close and it's free! The koala hospital play space is SO MUCH FUN for the kids (don't worry, they'll be practicing their new skills on toy koalas, not real ones) and the walking trails are sure to tire them right out.
6. Go market hopping
From food to fashion, Brisbane's outdoor markets have everything covered. One of our favourites is the Jan Powers Farmers Market at the Powerhouse, from 6am to midday every Saturday. It's great for fresh food and you can bring your dog!
7. Wander the Riverwalk
Go for a walk or cycle on the Riverwalk, a water highway that stretches almost a kilometre along the Brisbane River. Insider tip: Go early in the morning or at dusk if you want to avoid the hot Brissie sun.
8. Go to a waterpark in the middle of the city!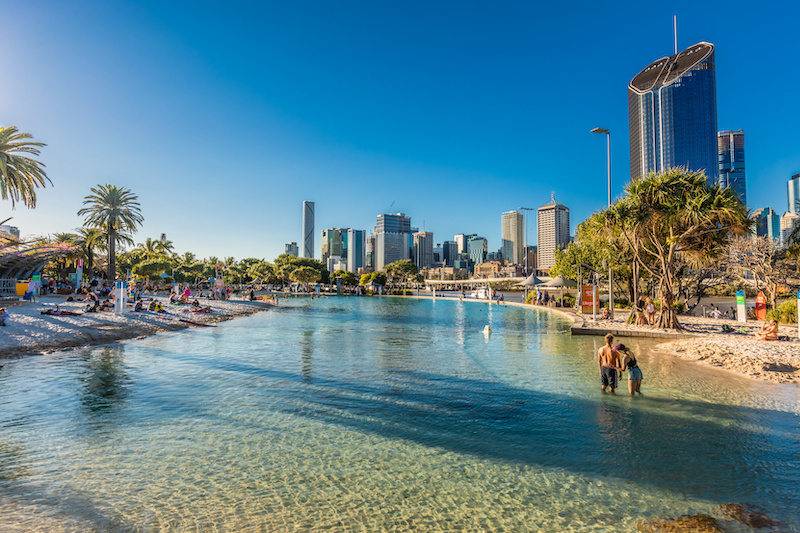 Let the kids splash about for free at Aquativity, an interactive water park in the heart of South Bank. It's next to Streets Beach, Australia's only inner-city, man-made beach, and is open 10am-5pm on weekends and school holidays. There are barbecues on site, so make sure you pack a few snags for lunch.
9. Check out the State Library
Adult bookworms will love the State Library of Queensland for its impressive collection, while young kids will adore The Corner for Rhyme Time and Story Time. Head upstairs to kuril dhagun to see free showcases of First Nations art and culture. Refuel with a coffee from the pop-up cafe before you hit the books.
Unfortunately, due to the recent floods the State Library of Queensland is temporarily closed (as of 25 March 2022). It's definitely worth keeping on your radar for when it re-opens, so keep an eye on their website for the most up-to-date info.
10. Go balls out (for bingo)
Head down to the Wickham on the first Saturday of the month for Balls Out Bingo hosted by drag queen and cabaret legend Candy Surprise. Balls drop at 7pm!
11. Ponder art at QAGOMA
The iconic art galleries on Stanley Place always have some incredible free exhibitions to see. Best of all— they're air-conditioned!
12. Visit the Boondall Wetlands
On the edge of Moreton Bay you'll find the mangroves, wetlands and serenity of the Boondall Wetlands. They're great for walking, bike riding and kayaking, and there's an environment centre with heaps of interactive displays. Be sure to pack binoculars for the Hide 'n' Seek Children's Trail.
13. Disc-over disc golf
Never heard of disc golf? It's like traditional golf, except with a frisbee instead of clubs and balls (which makes it MUCH cheaper and way more fun). There are two courses in Brisbane (Cadogan Street Park and Freney Street Park) and 15 courses across Queensland. BYO disc 🥏
14. Create a Pop at Cowch
If you're a Brissie local, designing your own Naked Pop at Cowch is like a rite of passage. Choose an ice cream pop flavour, pick your dipping sauce and toppings and then DEVOUR IT. Total happiness for just $9.99
15. See a subtropical rainforest… in the city!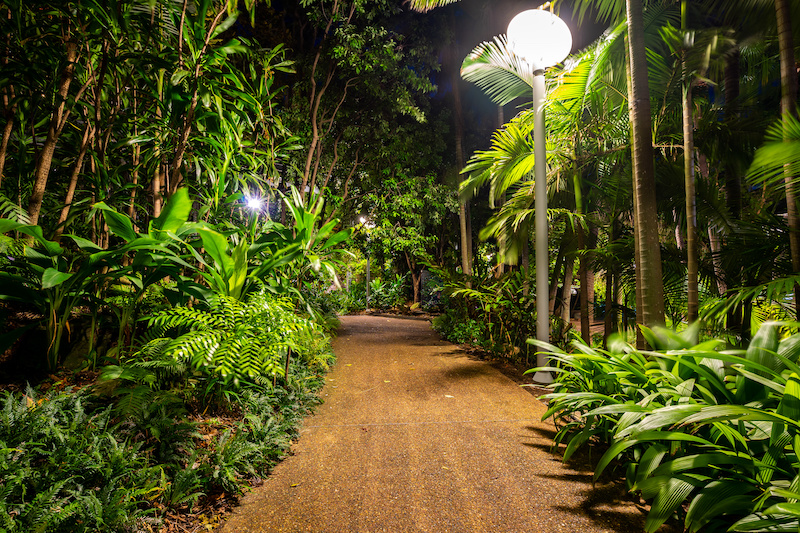 Just a 10-minute walk from Roma Street Station, the Fern Gully Bridge is a definite must-see. It's part of the Roma Street Parkland and crossing the bridge will take you into a mistry subtropical rainforest. It's like another world!
16. Catch a flick at GOMA
You won't find new releases at the Australian Cinémathèque at GOMA but you will see classic films, world cinema, film noir and rare releases in an awesome little theatre – and many of them for free! Just a few screenings and you'll be sure to impress (or annoy) your friends with your cool film snobbery 🍿😜
17. Meet and greet…er
Brisbane Greeters run eight different tours to show you some of Brissie's best local spots – and they're all free! There are more than 100 greeters, with tours in 20 different languages. Check out the Greeter's Choice tour to see the Brisbane that your guide knows and loves the best.
PLAN YOUR BRISBANE GETAWAY
Heads up! Due to COVID-19, government restrictions are in constant review and travel guidelines may change. We strongly recommend that all travellers seek further information about destinations and attractions before scheduling trips or making bookings, take extra care and follow all rules.