Edited at 12pm AEDT: APRIL FOOLS! Alas, Watchif is just a dream… for now. But if you want to live your best holiday life in the meantime, check out some of Wotif's best deals.
Are you sitting down? You should probably sit down because we've got BIG NEWS. Our top R&D (relaxation and de-stressification) experts have invented something that's going to change holidays and, frankly, the world, forever. It's called… Watchif.
View this post on Instagram
In 2022, Wotif is all about making up for missed holidays. Without these dedicated periods of rest and fun, some of us have gotten sucked into "hustle culture". We're working too hard and we've forgotten how to switch off! Well, Watchif is the antidote to all of that – and it'll get you back to holidaying like a pro.
Watchif is like your sports watch except waaay more fun. Instead of step goals, it has ice cream goals. Instead of reminding you to get up and move around, it encourages you to spend another hour reading by the pool 📚🏖️
The perfect holiday is different for everyone – and Watchif helps you make YOUR holiday dreams come true. Just set goals for the kinds of holiday fun you want to have and Watchif will encourage you, give you insider tips and reward you for kicking holiday butt. Optional goals and notifications include:
Hours slept (minimum eight per night)
Time spent away from your phone (as calculated by how long your Watchif is out of Bluetooth range)
Fave holiday foods and bevvies consumed (for example, ice cream, cocktails, fish and chips, pub meals, or those mini boxes of cereal)
Big Things visited (double points for the Big Melon in Chinchilla 😉)
Bushwalks completed (with NO JUDGEMENT on how long it takes)
New holiday activities attempted (for example, surfing lessons, cooking classes, horse-riding tours, or skydiving sessions)
Sunscreen reminders and an advanced anti-pruney-finger warning system
Watchif also comes with a built-in sunscreen dispenser AND a high-tech, ultrasonic mozzie repeller called Buzz off. You'll never get burnt or bitten again!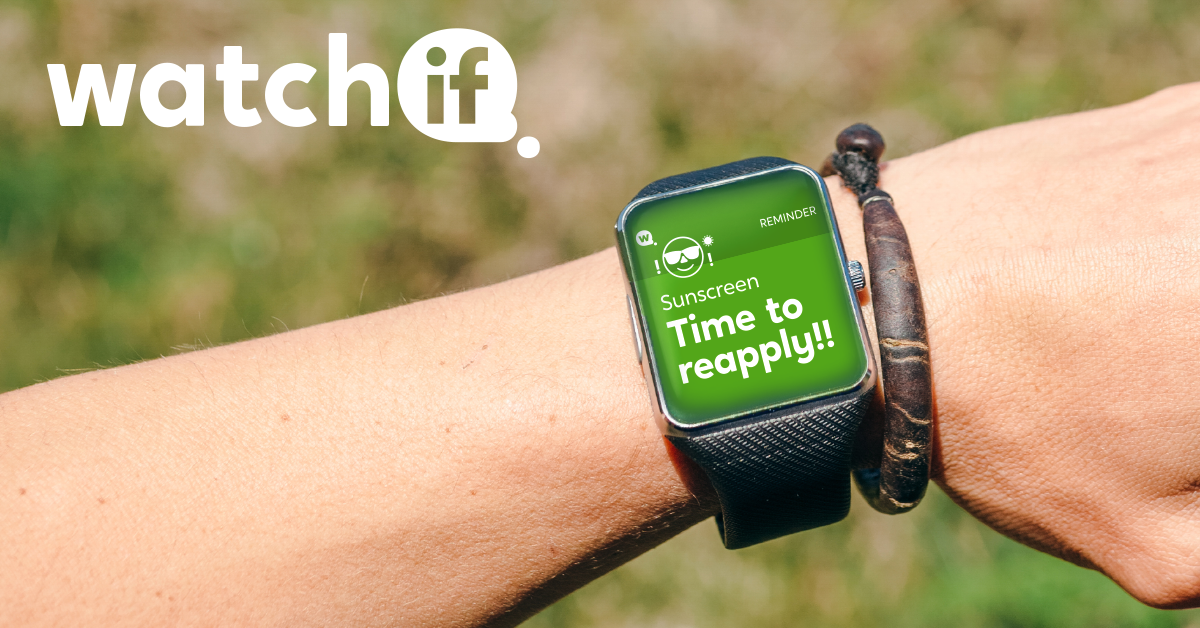 One of Watchif's most anticipated features is Beach mode. If noisy birds are interrupting your holiday snooze (kookaburras, we're looking at you), Watchif can play soothing beach sounds to block them out. Beach mode can also be used as an un-alarm to help you achieve extra loooong sleep-ins. Set it for the time you usually wake up (even when it's your day off and you don't want to get up – ugh!) and Beach mode's sweet breezes and soft, lapping waves will lull you back into a deep, dreamy sleep.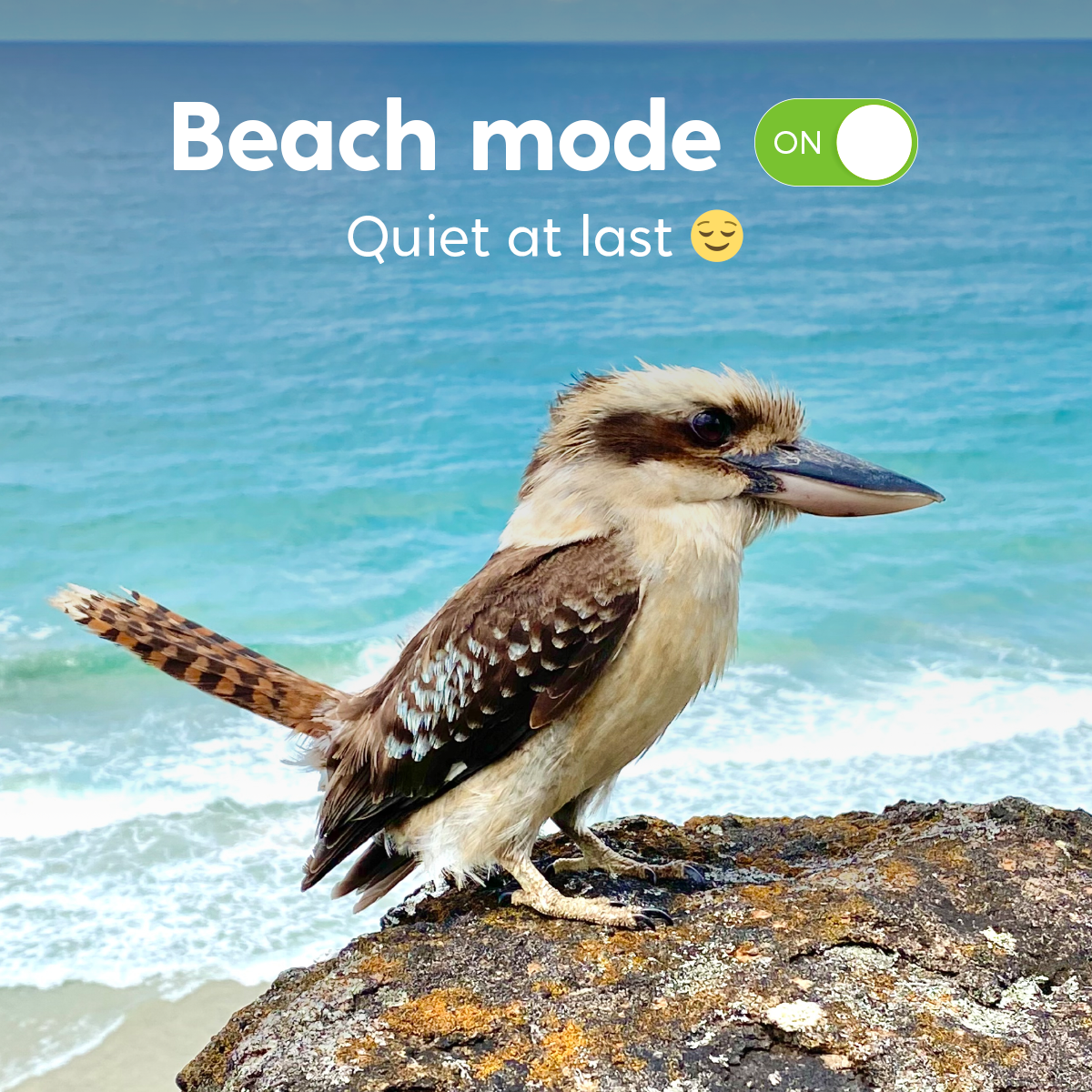 Of course, no holiday is complete without a souvenir to remember it by – and Watchif can help with that too. When you achieve your Watchif goals, you earn Wot Points, which can be spent like cash at souvenir shops all over Oz. You'll also receive extra discounts on Aussie holiday must-haves like novelty teaspoons, giant pencils, and those little grippy koala key rings.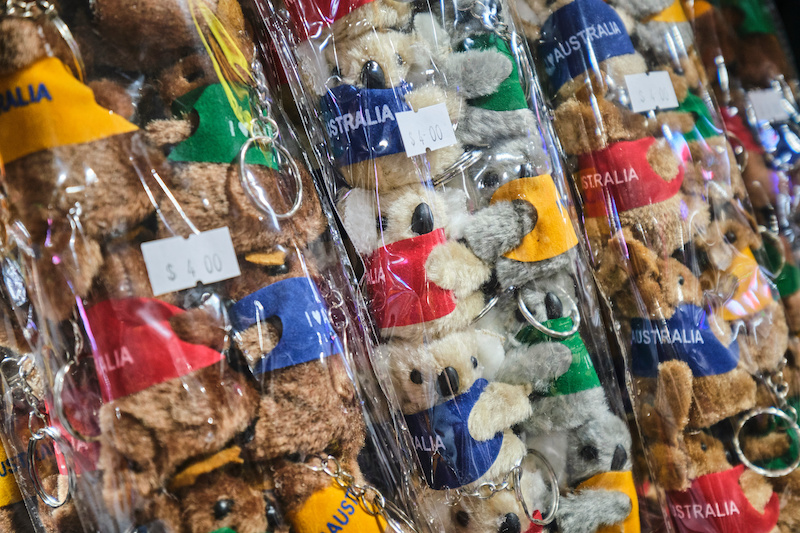 And because it's 2022, Watchif also has a ton of social features. In addition to selfie and Insta-post goals, Watchif can use its GPS-tracking and hashtag-reading features to send you an alert if you're near a popular photo spot. It can even give you tips to make your pic extra awesome… or help you avoid the most cringeworthy holiday photo fails.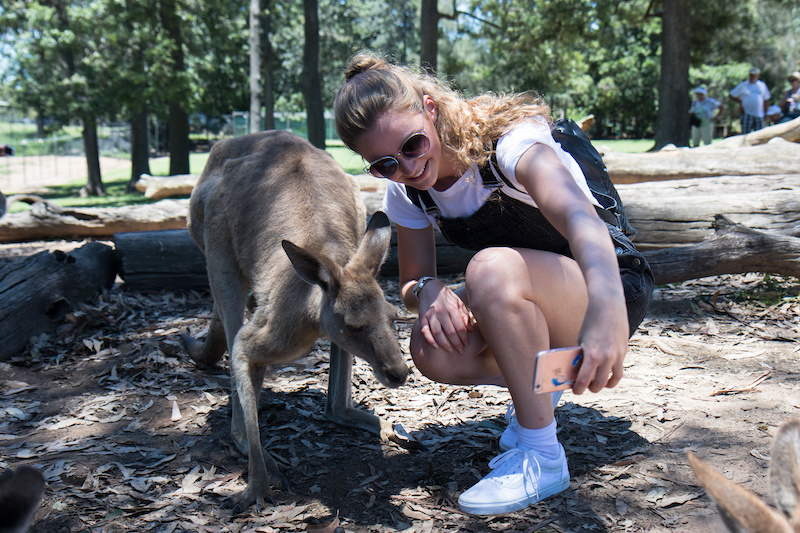 Even better, Watchif can monitor the likes and interactions on your posts to tell you if a certain follower or friend seems particularly interested in your holiday adventures. You know, just in case there's someone you wouldn't mind making a little bit jealous 😉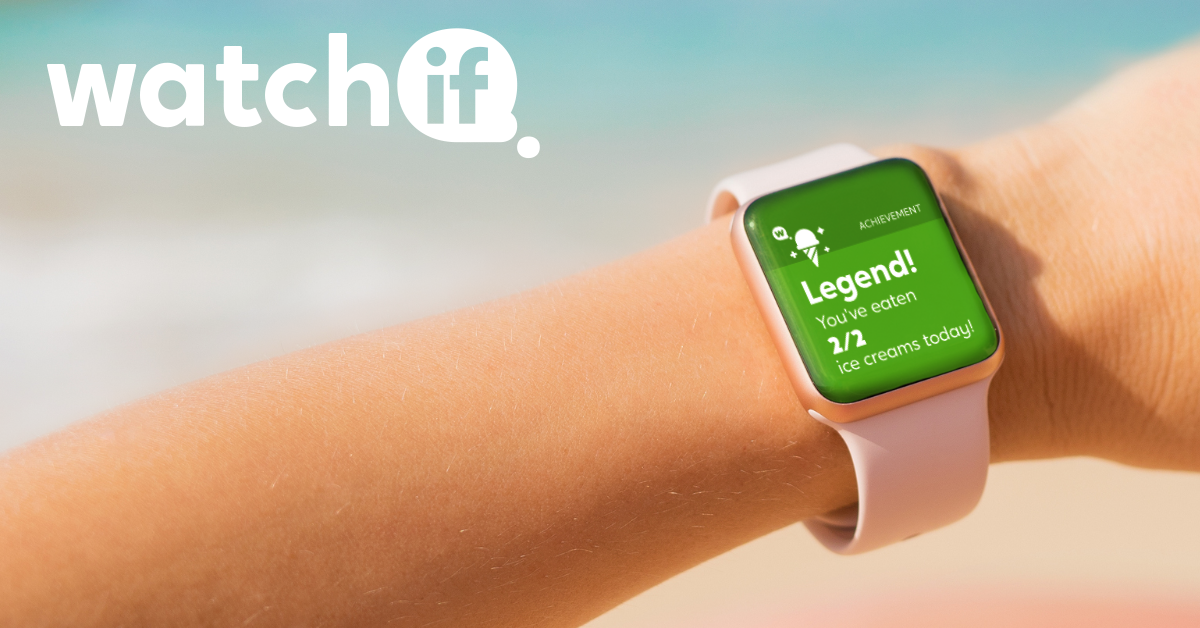 You can order your very own Watchif from Wotif.com at midday today. Get it in quick – you'd be a fool to miss out! 😝
PLAN AN EPIC (OR FOOLISH) GETAWAY
Heads up! Due to COVID-19, government restrictions are in constant review and travel guidelines may change. We strongly recommend that all travellers seek further information about destinations and attractions before scheduling trips or making bookings, take extra care and follow all rules.