I've had a revelation during this pandemic and while I don't want to overpromise here, I reckon it's game-changing. It might seem strange that it's taken me six months to reach this revelation but in my defense, I've been busy: I've baked banana bread, (unsuccessfully) bleached my hair, taken up painting and had enough online orders delivered to be on a first name basis with my mailman… all while working (of course) from home.
So, what is this game-changing, life-altering, definitely overpromised revelation? Here it is: if I can work from home, I can work from ANYWHERE. Well, anywhere that has WiFi, that is. While I've been sitting here staring at these four off-white walls of my apartment month after month, I could have been working just as hard staring at this: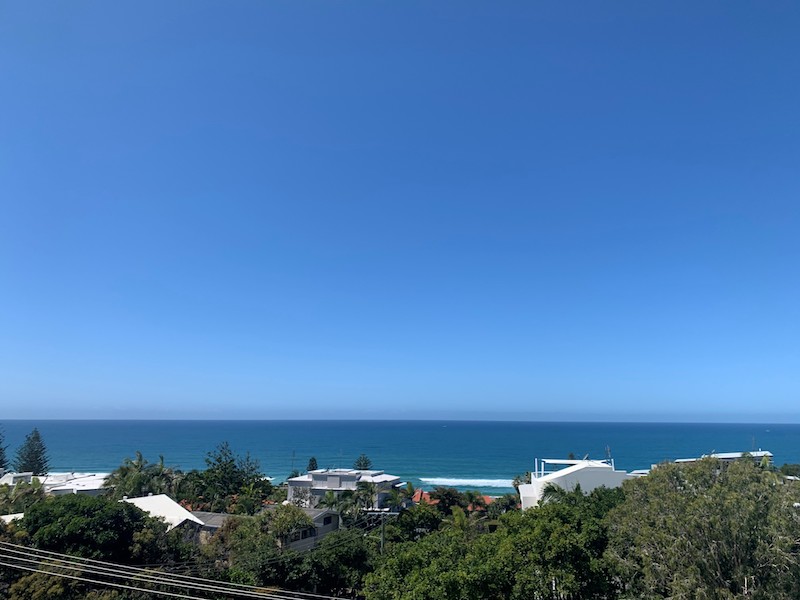 I had this revelation on a Wednesday and by Friday, I was driving to beautiful Sunshine Beach in Queensland to check into my two-bedroom (WiFi included) apartment overlooking the ocean. For nine glorious days, I was spending my mornings walking along the beach, replying to emails while I watched humpback whales float past my window. I even had lunch breaks laying by the pool. And the best part? I didn't have to use any of my annual leave. Not convinced yet? I get it – you have questions and maybe a few objections. Allow me to counter some of your arguments and get you booked into your very own WFA (work from anywhere) trip.
1. You say: It's too expensive
You know what is expensive? Travelling during peak times. Great deals can be found in tourist destinations if you stay longer and during the week, which is exactly what you'll be doing. You'll also be providing much-needed support to businesses that rely heavily on tourism and have had a rough couple of months. Look for apartments or vacation rental-style accommodation that incentivise longer stays and do a grocery shop when you arrive if you need to cut down on expenses.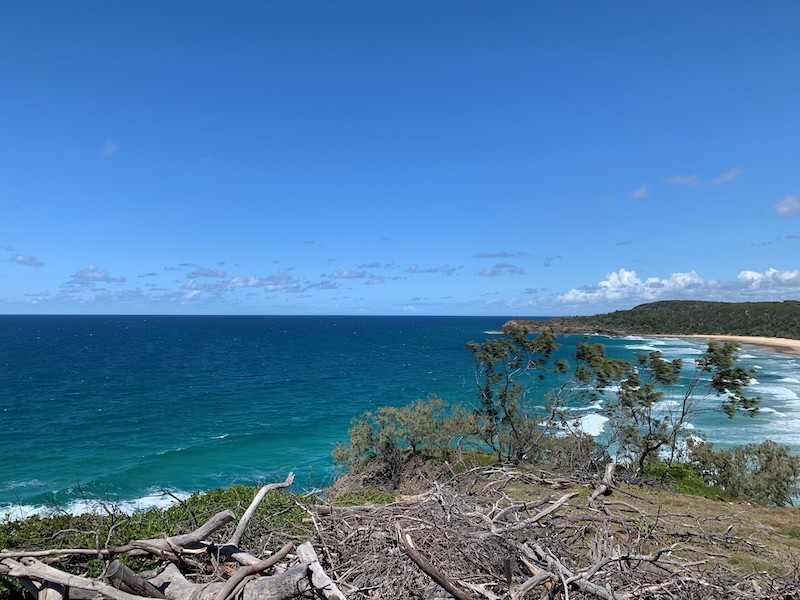 2. You say: My boss won't let me
You must work for Miranda Priestly. Let your manager know that with the power of WiFi, you can work from wherever just as effectively as you can from your own living room. You'll be doing exactly the same hours as you're doing now. Add that changing up your scenery, even if it's just temporary, can be a great boost to productivity (more on that later) and, most importantly, for our mental health. If they're still not buying it, feel free to share point three.
3. You say: I won't be productive
I'm not lying when I say I was at my most productive during my week working from the beach. As the opposite of a morning person, I even surprised myself by jumping out of bed with the sunrise and not even thinking about a coffee until I'd done my beach walk. There was so much extra time available to me in the mornings that I was online well before I normally would be at home. That wasn't all: the ability to look up over my laptop screen and see the ocean cleared my head, keeping my creativity flowing.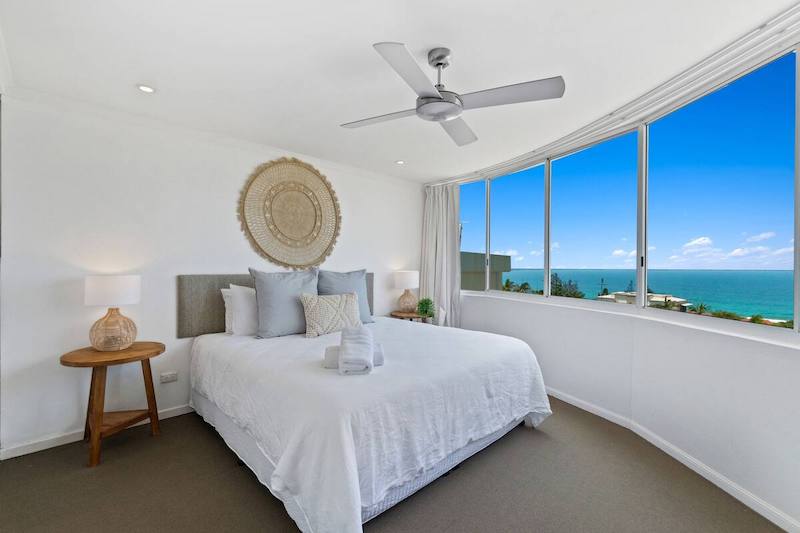 4. You say: I'll do it next year
So many of us have dreamed about being a digital nomad. We've seen those Instagram pics of laptops on beach towels, captioned with #worklife and #todaysoffice. Well, now is your chance to be #blessed too. Many businesses are still operating on a WFH basis where they can and others are encouraging flexible working arrangements, so there's never been a better time than now to take the leap and work from somewhere exciting, exotic or just a little different.
5. You say: I have kids/pets/a significant other
I can't help you with the kids or pets – I don't have either. But my partner doesn't have the luxury of working from home like I do, so I did leave said significant other at home and it wasn't the end of the world for either of us. If you can manage it and have access to the support, use it; a few days away from the kids or the puppy can do you (and your productivity levels) the world of good.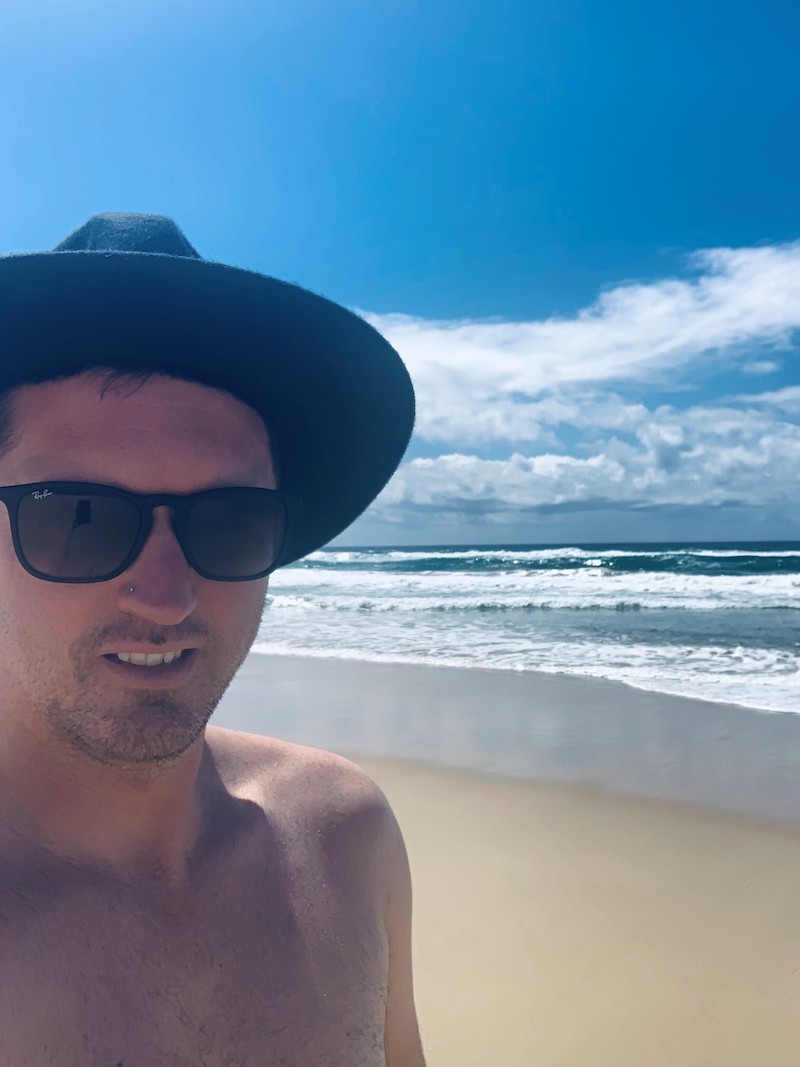 6. You say: I don't have any annual leave
Did you miss my revelation? The whole point of this article is to prove that you can work from anywhere. And that means you don't have to have a single day of annual leave up your sleeve to take this WFA trip. I told you it was game-changing!
7. You say: I don't know where to go
I get it. It can be a bit overwhelming trying to decide where you want to go, especially when travel advice changes frequently. For this reason, my advice is to start looking for somewhere special within a three-hour drive of where you are. Maybe it's where you went on holidays as a kid or maybe it's a stretch of beach a little further than where you'd normally go. The point is to change up the view of your 9 to 5 while still enjoying the benefits of a mini-vacation. You don't have to travel far to feel like you're far from home.
PLAN YOUR NEXT WORK FROM ANYWHERE VACAY
Heads up! Due to COVID-19, government restrictions are in constant review and travel guidelines may change. We strongly recommend that all travellers seek further information about destinations and attractions before scheduling trips or making bookings, take extra care and follow all rules.