From the amazing coastline to the snowy peaks of the Southern Alps, New Zealand has plenty to offer those who seek adventure among the wilderness. One of the best ways to enjoy this wonderful country is by hiking and biking. Here are some of our top picks to kickstart your explorations.
1. Auckland's city trails
Auckland is full of fantastic trails all within easy reach of the city. Walk or hire a bike to check out the popular seaside Tamaki Drive promenade, a gentle 8km walk/ride to Saint Heliers Beach with incredible beach and bay views along the way. For the more adventurous, Woodhill Forest is home to some excellent mountain-biking experiences, as well as some great hiking trails.
Stay nearby: Copthorne Hotel Auckland City is handily located near Judges Bay, close to the crossing to Tamaki Drive. Family-friendly with parking facilities, it's a great home base for exploring Auckland's finest trails.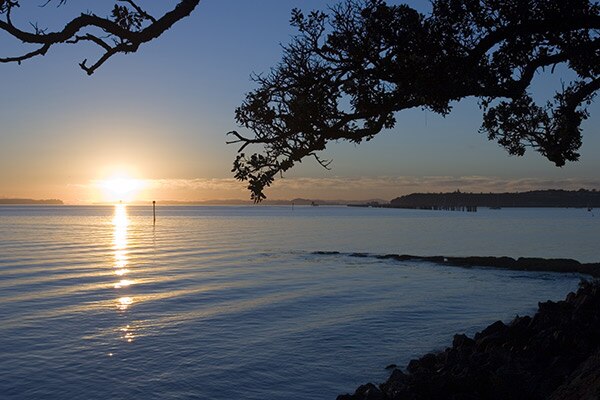 2. Te Ara Ahi
Te Ara Ahi is a 48km-long biking trail that takes cyclists from the centre of Rotorua through four geothermal fields of hot, bubbling mud pools, powerful geysers, natural hot springs and fantastic mountain views. It's a great way to explore all the natural wonders and incredible Maori culture that Rotorua is famous for. The full trail takes two days to complete, but if that's a bit much for you, you can also do shorter sections as a day activities. The terrain is varied, so make sure you get advice on the types of bike/s suitable for your ride.
Te Ara Ahi is a shared cycling and hiking route, so it also makes a great hiking day out for those not inclined to get on two wheels.
Stay nearby: The beautiful Prince's Gate Hotel is right by the start of the trail. It's also near the Rotorua Museum and the Rotorua Visitor Centre, so it's the perfect spot to begin your cycling journey.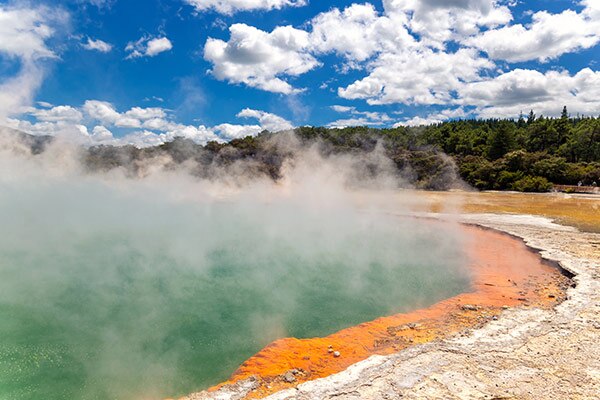 3. Rimutaka Cycle Trail
This 115km-long cycling trail showcases the best of the Wellington region. One of New Zealand's great rides, the route explores Wellington, Hutt Valley and Wairarapa, taking in cultural, heritage and gourmet attractions along the way. If you're a foodie, make sure you ride through the vineyards of Wairarapa Valley and indulge in some great wine tasting and small-town charm.
The Rimutaka Cycle Trail is a great track for riders of most ages and abilities, with different sections suited to different fitness levels.
Stay nearby: The stylish QT Wellington, near the Museum of New Zealand Te Papa Tongarewa, is centrally located and perfect for Wellington sightseeing. It's close to bike rental offices, so you can easily pick up some wheels for the day.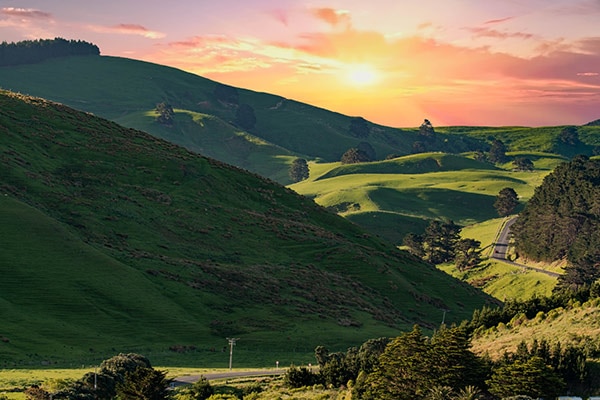 4. Crater Rim (Port Hills)
Christchurch is a cyclist-friendly city with excellent bike lanes and facilities. But if you're looking for a serious adventure, the 43km Crater Rim trail, which follows the eroded rim of an extinct volcano all the way to the seaside, is an absolute must-do. It starts at the Halswell Quarry car park on the edge of Christchurch and should only be attempted by mountain bikers and hikers of at least intermediate experience and fitness. The reward at the end of a challenging ride is the fantastic view across Christchurch and Lyttelton Harbour, with the blue Pacific Ocean on the horizon.
Stay nearby: On the edge of the CBD, next to the Botanic Gardens, is the comfy and convenient Parkview on Hagley. Spacious rooms and free parking make it a great base for your mountain bike adventure in Christchurch.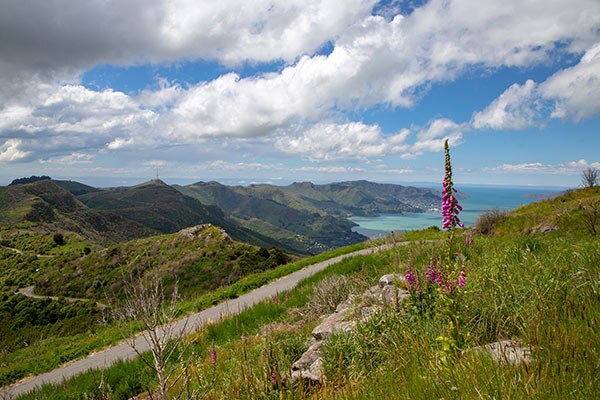 5. The Queenstown Trail
As New Zealand's adventure capital, it's no surprise that Queenstown is home to some of the country's best cycling and hiking trails. The 120km Queenstown Trail  is one of New Zealand's most popular rides, but it's not just for cyclists. Hikers can also enjoy all the wonders along this route, albeit at a slower pace. Don't be surprised if your jaw literally drops as you pass by the Southern Alps, admire sparkling lakes and cross majestic river gorges. The Queenstown Trail has tracks graded from easy to advanced, so it's got almost all hikers and bikers covered.
Stay nearby: Located on the edge of town with great views of the Remarkables, the Queenstown Park Boutique Hotel is elegant and comfortable. With most of its room options including free daily brekkie, you can't go wrong!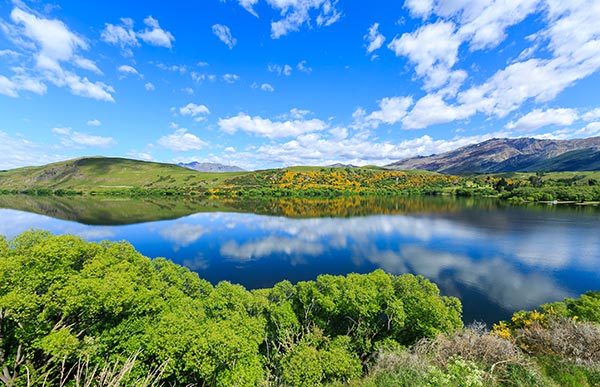 PLAN YOUR NZ GETAWAY