There's nothing better than a New Zealand getaway – unless it's a New Zealand getaway on the cheap.
Regardless of whether you're touring the country or a card-carrying Kiwi, these 18 activities are low in cost, but priceless in value.
1. Create your own hot tub time machine
Tourists might pay Hanmer Springs' $25 entrance fee, but locals can enjoy the spa for free. At the aptly named Hot Water Beach on the Coromandel Peninsula, dig your own pool and relax in the naturally heated mineral water. Or head to one of the natural springs that can be found throughout the country. Insider tip: Otumuheke Stream near Lake Taupo is a favourite.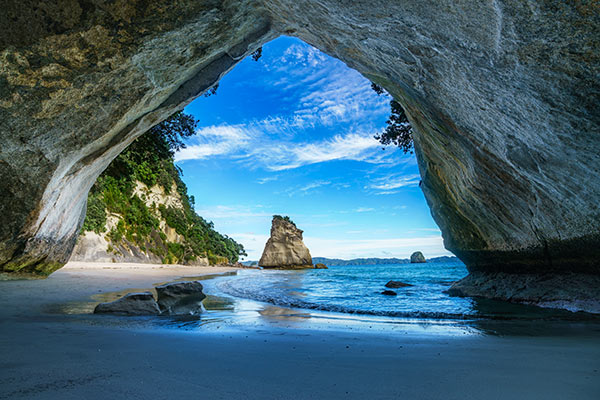 2. Do go chasing waterfalls
Don't have the gear or time to do one of NZ's Great Walks? An afternoon is all you need to discover the country's favourite low-cost pastime: tramping. For the ultimate payoff, visit Whispering Falls outside Nelson, Hanmer Springs' Dog Stream Waterfall, the Devils Punchbowl at Arthur's Pass, Washpen Falls in Canterbury, or Roys Peak Track in Wanaka.
3. Get cultured
There are countless free museums and art galleries, including Dunedin's Public Art Gallery, Christchurch's Canterbury Museum, and Wellington's Te Papa. Want to get off the beaten track? QT Wellington is home to one of largest private art collections in the Southern Hemisphere. Grab a guide from the concierge for your own self-directed tour. Or for a real locals-only secret, check out the Thomas Brown Art Gallery at 568 Speargrass Flat Rd, Lake Hayes, Queenstown. Brown kind of flies under the radar – he doesn't even have a website – but his work is well worth the visit 😲
4. Find a glow worm grotto
Short on funds for the entrance fee at Waitomo's famous glow worm cave? You're in luck. Just down the road is the Ruakuri Track, which is full of these otherworldly beings.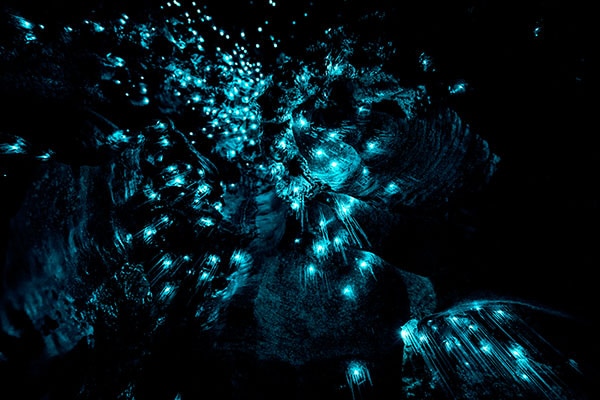 5. Get noisy at the library
Sure, libraries are usually free – but Christchurch's new central library, Tūranga, isn't your traditional silent space. Virtual reality headsets, music studios, and a big-screen PlayStation gaming area are all on offer. Oh, and there are books too, if you're into that sort of thing 😉
6. Become a sand-racer
Located on Cape Rēinga, the giant Te Paki sand dunes rise a whopping 150 metres. Sliding down them only costs $15 if you hire a board – but bring your own cardboard and it's free.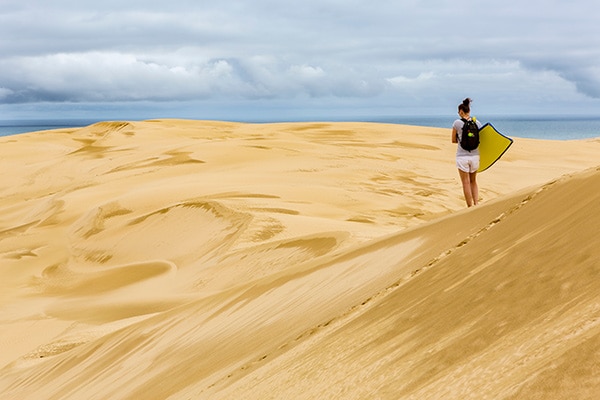 7. Host an impromptu dance party
Christchurch's Gap Fillers – interactive art projects that fill vacant spaces left by the Canterbury earthquakes – have ranged from book exchanges to giant outdoor arcades. Our current fave is the Dance O Mat. Pop in $2, plug in your device and get your groove on.
8. Catch a bite
Auckland's Fish Market has been in operation for over 100 years, but 2019 saw the facility reopen after a massive revamp. With 10 new eateries, it's open to the public every day.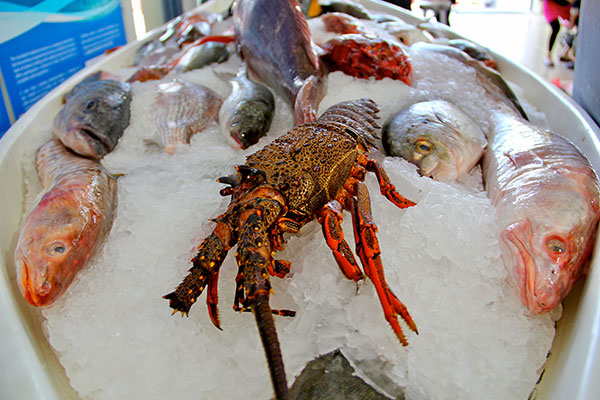 9. Make some furry friends
Kaikoura is the place to go for whale watching and bird spotting, but the highlight is its seals. At both Point Kean and Ohau Point, you can watch seal pups play in their natural habitat. Aw!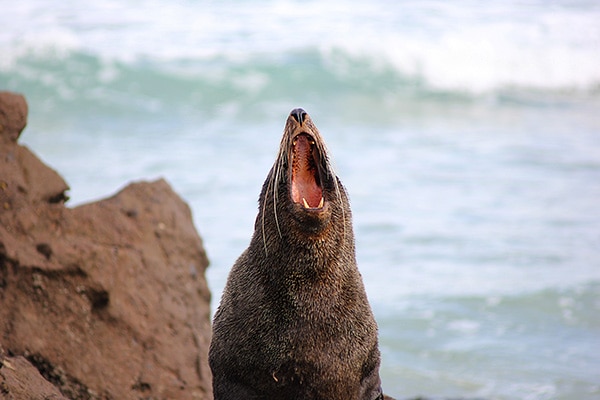 10. Try authentic Māori cuisine
Want to be part of a 1000-year-old tradition? It'll run you less than $20 to try food cooked in a hāngi at Auckland's The Māori Kitchen.
11. Stargaze under the darkest skies
Did you know that NZ is home to one of the largest Dark Sky Reserves in the world? Make a wish on a shooting star – and maybe even catch a glimpse of the elusive Aurora Australis.
12. Take a free walking tour
It doesn't matter whether you're a local or a tourist – you're guaranteed to learn something new on a city tour. In Auckland, tours start daily from the CBD. If history isn't your thing, Christchurch's Watch This Space street art tour might be.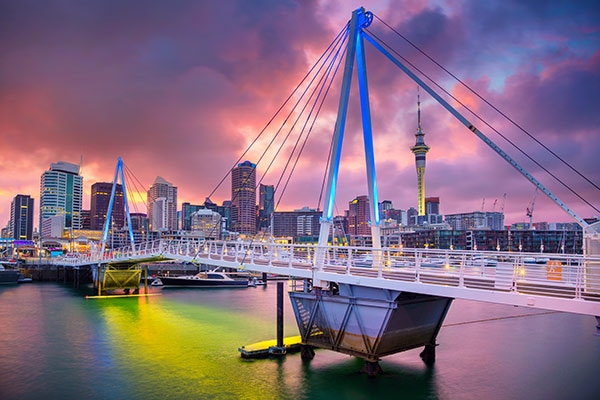 13. Hunt for orcs
No visit to "real Middle-earth" is complete without hitting up a Lord of the Rings filming location or two. Either make a day of it and enjoy a walking tour of Hobbiton, or if you're a diehard fan then an epic four-day private tour is for you. This precioussss experience will have you stepping into the fields of Mordor and taking in the view of Mt Ngauruhoe… we mean Mt Doom!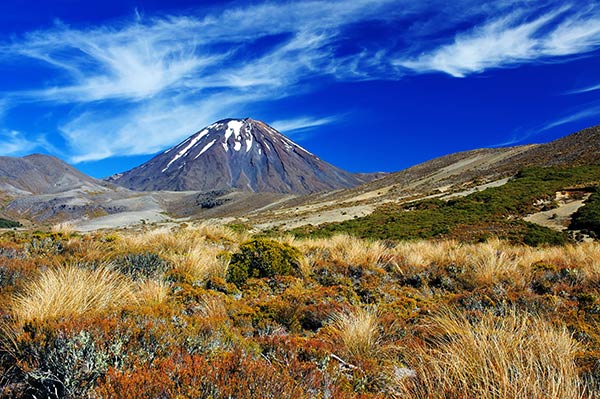 14. Taste wine in Marlborough
Wine tasting might seem super fancy, but it's a surprisingly budget-friendly activity. For a day that's the very definition of "cheap and cheerful", hire a bike for as little as $30 NZD and go rolling along the Marlborough Wine Trail.
15. Feel tiny next to giant things
What would an epic road trip be without taking in a roadside attraction or two? Don't miss snapping Insta-worthy shots of Springfield's Homer Simpson-approved big doughnut, Pukekura's oversized sandfly, Te Kuiti's giant sheep shearer and Paeroa's huge L&P bottle.
16. Hit up a market
It doesn't matter where you are or what day of the week it is – chances are, there's a market on nearby. For the night owls, Wellington's Cuba Street is host to a line-up of food trucks every Friday night. If you're in Christchurch, Cathedral Square is the spot for pop-up street food. And if you're in Queenstown, don't miss the Creative Queenstown Arts and Crafts Markets, every Saturday on the lakefront at Earnslaw Park.
17. Become part of the underwater world
New Zealand's crystal-clear waters are made for living your best sea life. Auckland's marine reserve, Goat Island, is a local favourite. Keep an eye out for Monkey Face, the 40-year-old resident snapper.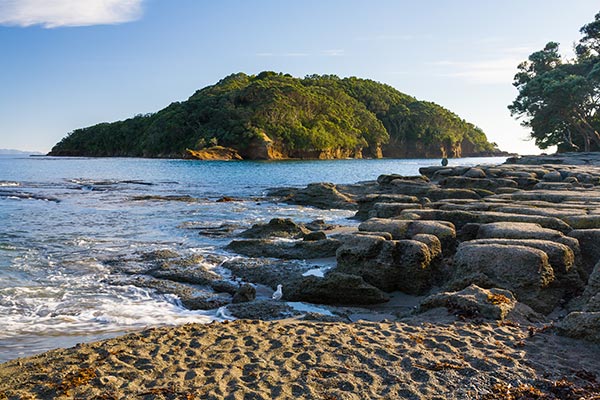 18. Guide your own craft beer tour
Wellington has named itself the "Craft Beer Capital", with around nine microbreweries and countless brew bars. Many, including the Garage Project, offer cellar-door tastings, which make for a cheap – and fun – day out. So go on… hop to it 😉
PLAN YOUR NZ GETAWAY