Don't know where to holiday in 2019? Lucky for you, the stars have the answers. We spoke to astrologer Janusz Donatowicz to find the best getaways for every horoscope. Check 'em out!
Aries (21 March–19 April)
Janusz says…
Jupiter, the planet of travel, will be in Sagitarrius for most of the year, forming a trine to your natal sun and Mars. With your ruling planet (and the planet of get-up-and-go) in Leo doing the same in the months of July and August, you're likely to have a high-energy year, but especially in the late winter months. Use your energy! Forge new paths!
We recommend…
With so much energy, an adventure getaway is the way to go. Make the most of the winter chill with a ski break at Queenstown's gorgeous Rees Hotel and Luxury Apartments (named NZ's Best Ski Hotel at the World Ski Awards in November 2018) or ditch the cold and go swimming with manta rays (May-October) in Fiji, staying at the awesome Barefoot Manta Island.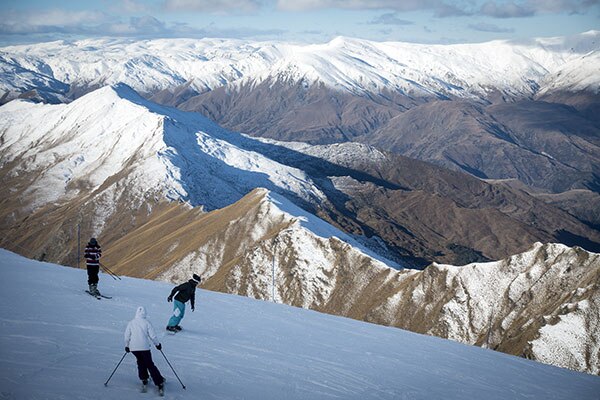 Taurus (20 April–20 May)
Janusz says…
At the end of February, your ruling planet, Venus, will be in Capricorn and Mars will be in Taurus, forming auspicious aspects for an excellent summer sports getaway. The beautiful summer weather will be perfect for getting active outdoors or just lazing on the beach with a loved one.
We recommend…
February's the perfect time for a beach getaway and some of the world's best are right here in Oz. Get into the Gold Coast's awesome theme parks, incredible national parks and AMAZING beaches with a stay at the Sheraton Grand Mirage Resort or check out the West Coast (with a sneaky side trip to Rottnest Island) with an escape to Rendezvous Hotel Perth Scarborough.
Gemini (21 May–20 June)
Janusz says…
Your 2019 might be a run-of-the-mill year or a hardworking one with reduced horizons. Though Jupiter will be in Sagittarius nearly all of 2019, exalted, the promise of a journey might seem far off, as it will be opposing your natal sun. Consider a holiday that is soothing and calming in a place or with people you trust, instead of rushing into an adventure.
We recommend…
What's more soothing than a chilled-out mini break? Multiple chilled-out mini breaks! 😉 Yep, if your 2019 is looking hectic, our research has found that having four short breaks (instead of one long holiday) in a 12-month period can up your relaxation levels by 18%. Get away from it all at Freycinet Lodge, TAS, Elements of Byron by Sofitel, NSW, Lake House Daylesford, VIC, or Cable Beach Club Resort & Spa, WA.
Cancer (21 June–22 July)
Janusz says…
The naturally worried Cancer might have less to worry about in 2019. Most of the planets are doing their business outside of your sign and the moon's nodes in Cancer are forming a conjunction with your natal sun, with Pluto in Capricorn opposing it. This could mean the time is ripe for a transformative, all-out sort of journey. Do whatever it takes to feel alive.
We recommend…
With the stars aligned, 2019 is your year for adventure! Head to Tanna Island, Vanuatu to visit a real, active volcano (then chill out at the cool and comfy White Grass Ocean Resort) or live large in Las Vegas with a side trip to the Grand Canyon and at a stay at the ridiculously luxe Venetian.
Leo (23 July–22 August)
Janusz says…
Jupiter in Sagittarius has a positive influence on already expansive Leo. You've got more energy at your disposal to meet your goals or to use your charisma to convince your friends or family to fly off to a far-flung destination with you. 2019 will bring you good luck in travel, but don't overdo it.
We recommend…
Overdo it? With travel? Not possible 😜 We say run with that energy and make 2019 the year of your holiday dreams. Check out Nanuku Auberge Resort, Fiji, for a super luxe friends and/or fam escape. Their spacious Residences are made for group getaways. Or for a real adventure, hire a houseboat for a cruise down the Mary River 😲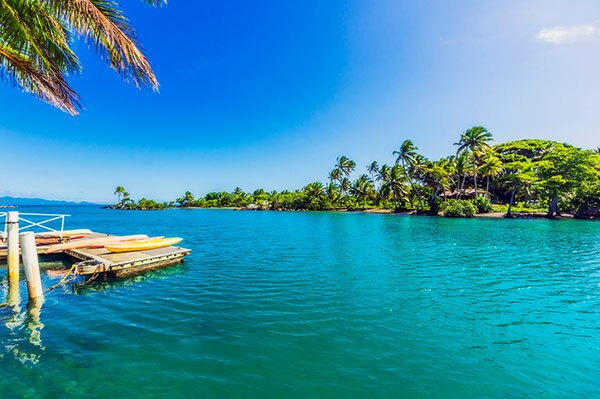 Virgo (23 August–22 September)
Janusz says…
2019 promises to keep industrious Virgo industrious with the same trines to your natal sun which started in 2018 with Pluto and Saturn in Capricorn. With Mercury in retrograde, 6 to 29 March, 8 July to 1 August, and 2 to 21 November aren't the best days to depart on a getaway – especially for Virgos, as Mercury is their ruling planet. Take the edge off, but do something out of character. A complete break is the best kind.
We recommend…
"Take the edge off, but do something out of character" – a tough brief, but we know a few destinations that can nail it. Head to Peppers On The Point – Lake Rotorua for gorgeous lake scenery, incredible dinners, indulgent spa treatments and white-water rafting. Or go to Kusatsu, Japan, to soak in a hot spring, explore the gorgeous Joshinetsu Kogen National Park and unwind with a stay at Kusatsu Now Resort Hotel.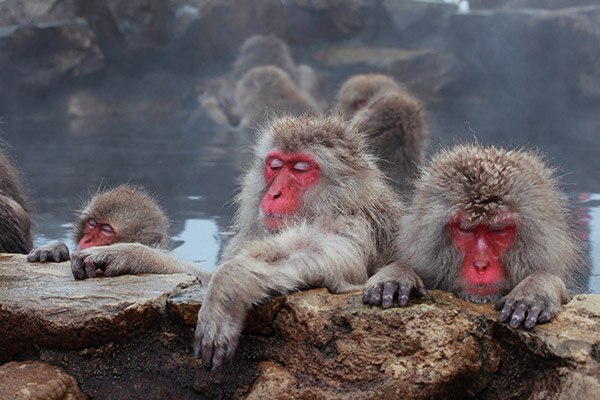 Libra (23 September–22 October)
Janusz says…
In 2019, even the (occasionally) nervous Libra is bound to have an urge for something beyond their comfort zone. Jupiter in Sagitarrius will also give them an extra boost. Status and luxury – two important things for Librans – should be combined. Flaunt your free time and pamper yourself in an unusual location that will goad your coworkers into a state of envy.
We recommend…
An envy-inducing getaway that's slightly off the beaten track? Done. Head to Nomade Tulum, Mexico for a boho-luxe retreat that's right on the beach (and made for social-feed showing off). Or pack your bags for Jetwing Lighthouse in Galle, Sri Lanka, for indulgent spa treatments, gorgeous views and delicious Sri Lankan cuisine.
Scorpio (23 October–21 November)
Janusz says…
In 2019, Uranus will enter Taurus, opposing your natal sun for most of the year, while Neptune in Pisces will create a trine. Power-oriented Scorpio, who likes to keep control, will have a hard time bottling up their emotion and might become too vocal about the lack of clarity they perceive (Neptune in Pisces). This is a year where your holidays need to be empowering, centering, or just plain soothing. Soak up ancient sources of power, transcend and refocus.
We recommend…
Sometimes we all need to unplug and unwind. If a digital detox feels like the way to go, check out Talo Retreat – a luxury glamping experience in Moama, NSW, with a gorgeous bush setting and no TVs (seriously!). Or if you want to really indulge, head to W Bali – Seminyak for five-star decadence and spa treatments right on the beach.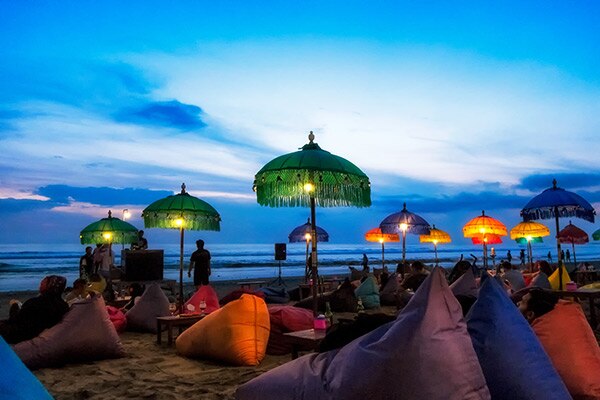 Sagittarius (22 November–21 December)
Janusz says…
This is your year! Wait no longer! Book the trip you've been dreaming of, because in 2019 the stars are right for fulfilling your burning desire to experience different cultures and different lands. Jupiter in Sagittarius means the trip that always seemed huge and impractical is finally beckoning you from your doorstep.
We recommend…
Go Sagittarius! Looks like 2019 is the year to do some serious work your travel bucket list. Make sure Kakadu is on there – it's one of the world's most incredible landscapes and cultural sites, and an absolute must-do. Stay at the Mercure Kakadu Crocodile Hotel, handily located in Jabiru. For an overseas adventure, think big like… oh, the Big Apple, aka New York City. Check out the PUBLIC Hotel for a unique and stylish stay in a fantastic location.
Capricorn (22 December–19 January)
Janusz says…
Pluto and Saturn in Capricorn and Uranus in Taurus point to a hardworking, somewhat tension-filled 2019. But you're likely to be ahead of the game, with your numbers in order before everyone else. Tank up on sun and relaxation to keep your spirit and body vibrant for the hard work to come.
We recommend…
December – January might be the 'holiday' season, but it isn't always restful. If your 2019 is looking busy, get away in February or March for some R&R while the year's still young. Think a chilled-out beach escape, like Dolphin Sands in Huskisson, NSW (on the shores of gorgeous Jervis Bay) or The Sebel Noosa on QLD's Sunshine Coast. Pro tip: Have a mini break later in the year as well for another vitamin D top-up when you need it most 😉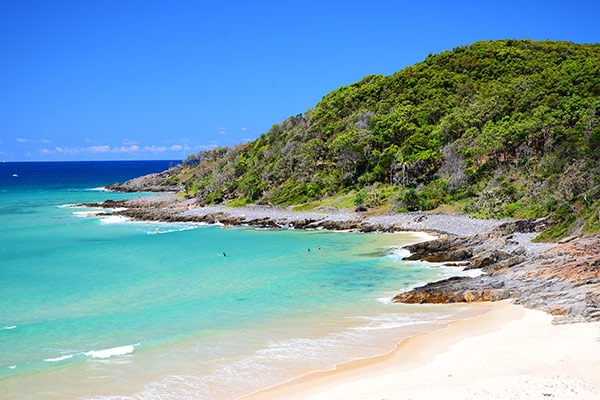 Aquarius (20 January–18 February)
Janusz says…
Uranus in Taurus this year forms a square to Aquarius's natal sun, which is likely to cause some tension. It might be hard for the already restless and communicative Aquarius to settle down, so pick a trip that can work off some stress but also build bonds, like hiking with friends or travelling to a foreign city for a film festival. Even sitting in a spa gossiping could be balm for a nervous soul.
We recommend…
A relaxing group getaway full of nature and bonding with a smidge of culture and luxury on the side? We think we can handle that. Round up your friends and head to Hobart in June for Dark Mofo (and kunanyi/Mount Wellington hikes, the world's best single malt whisky, and cool stays like MACq 01 Hotel). Or check out Adelaide in February – March for the Adelaide Fringe (as well as swimming with wild dolphins in Glenelg, incredible food and wine, and the stylish Pullman Adelaide).
Pisces (19 February–20 March)
Janusz says…
Neptune's continued journey through Pisces, plus Pluto and Saturn residing in Capricorn, might rekindle Pisces' deep-seated need to take altruistic action. Instead of getting away from it all, concentrate on getting even deeper into what really matters. This will leave you feeling fortified and more harmonious with the outside world.
We recommend…
Travel is an awesome way to support communities and learn about different cultures (while also eating all the things and having cheeky afternoon naps). Support drought-affected farming communities with a NSW road trip or head to a farm stay like Curringa Farm in Hamilton, Tassie, to learn more about sustainable agriculture. Overseas, Soria Moria Hotel & Spa in Siem Reap, Cambodia, is not only a great home base for exploring the Temples of Angkor, but also supoorts the community by only employing locals. New employees are offered workplace training and assistance in returning to formal education (if that's what they want). As they become more senior, they can even earn shares in the company itself 😲
PLAN YOUR 2019 GETAWAY