If you're anything like me, you love reading your horoscope. But don't you sometimes wish they'd answer the big questions… like "Where should I holiday next?" Well, I reckon it's time I give it a crack! Here are the 2022 getaways I think you'll love, based on your star sign. Thank me next time you look up at the stars ✨
Aries
21 March – 19 April
Aries folk are bold, ambitious, passionate and confident. Proper astrologers (ie: not me) believe each sign learns the lessons absorbed by its preceding signs and that poor old Aries, being the first cab off the Zodiac rank, has none, making it blindly optimistic. But I think they're haters who are jealous of all the fun you're having. Keep on living your best life, Aries 🐏
In 2022, Aries should…
Throw any remaining caution to the wind and take off on a spur-of-the-moment adventure. You could nab a last-minute package deal or jump in your car and see where the road takes you. Or if your Aries ambition needs something exciting to look forward to, why not start planning that big Aussie bucket-list holiday you've been dreaming of? I hear Kakadu is pretty spectacular… 😎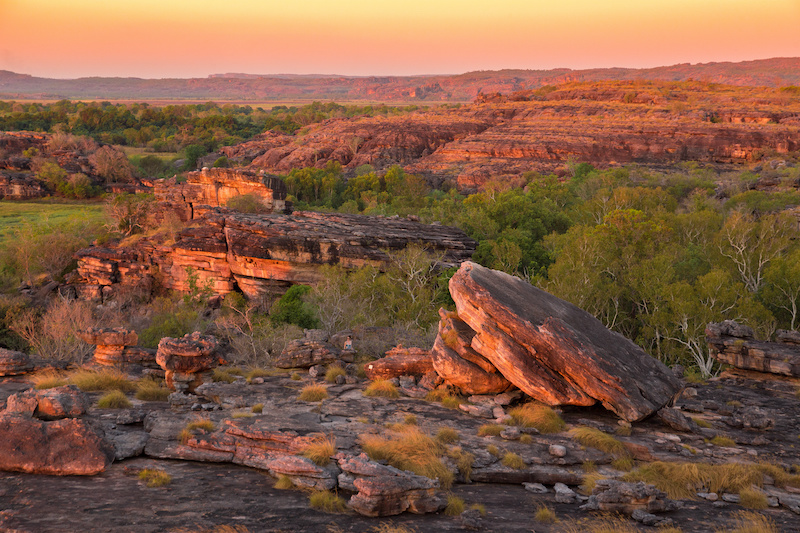 Taurus
20 April – 20 May
Taurus, you're all about the good things in life and you know they don't have have to break the bank. Awesome food, great company, a few creature comforts – that is your jam. But you're also a seriously hard worker and can be a little stubborn (hey, your sign isn't the bull for nothing). Were you working too hard in 2021?
In 2022, Taurus should…
Kick back with your friends or fam in a cosy (and maybe teensy bit fancy) vacation rental. Forget itineraries and schedules – just eat, drink and spend some quality time with the people you love. The 'where' isn't as important as who you do it with, but if you'd like some inspo, check out this gorgeous five-bedroom Tweed Heads beach house, this welcoming Edwardian home in Port Fairy, or this jaw-dropping villa on the Derwent River in Hobart.
Gemini
21 May – 21 June
Some people think Geminis – the celestial twins – are fickle or even two-faced, but I'm calling BS on that. The truth is you're tremendously curious and enthusiastic about lots of things – especially NEW things, no matter how much you've already got on the backburner. Is it your fault the world is just so darn fascinating?
In 2022, Gemini should…
Go somewhere entirely new, of course! Forget the big cities – fun as they are, we both know you really want to get off the beaten track. Check out Arnhem Land in the NT for unspoilt landscapes, amazing animal encounters (think nesting turtles, dugongs and saltwater crocs – all at a distance, of course!) and incredible Yolŋu culture.
Cancer
22 June – 22 July
Cancers might seem cool, distant and – dare I say it? – crabby at first, but only because you're sensitive, empathetic and intuitive souls who need to protect your squishy crustacean souls (it's all soft under the shell). The fact is you're devoted to your friends and fam and often express that love by creating a gorgeous home and spoiling everyone with your delicious cooking.
In 2022, Cancer should…
Indulge their love of home and food with a farm stay! No, don't worry, I'm not sending you off to milk cows at dawn (although I'm sure you could if you wanted to). I'm talking about a charming homestead, rolling acres, incredible food, and loads of new animal friends, all shared with some of your favourite people in the world. Have a squiz at some of our fave farm stays – I bet you'll love them!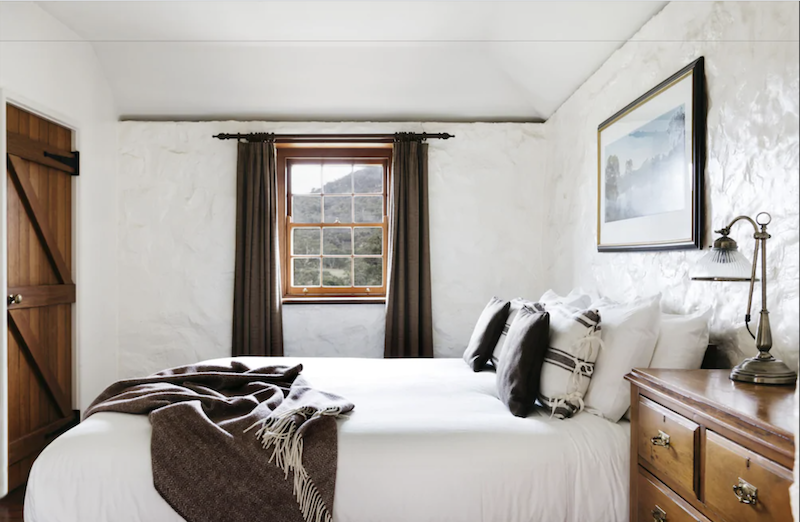 Leo
23 July – 22 August
Passionate, proud, outgoing and just a tiny bit dramatic, Leos are the kings and queens of the Zodiac jungle – and you know it. You're the life of every party, but your friends and family really love you because you're dedicated, loyal and brave – especially when it comes to defending your pride 🦁 👪
In 2022, Leo should…
Spoil yourself, obviously. Which you probably did in 2021 as well, but who's counting that? A super luxe five-star getaway is just the thing for a glamorous Leo like you. Check out The Calile Hotel in Brisbane – a gorgeous (and VERY Instagrammable) stay in the heart of the James Street shopping and lifestyle precinct. Or COMO The Treasury in Perth, with its exquisite COMO Shambhala wellness therapies 😍
Virgo
23 August – 22 September
Virgos are the underrated champions of the Zodiac world (and I'm not just saying that because I am one). You're hard-working, super smart and have incredibly high standards – for yourself most of all. Some people think other signs are more fun, but let's be real – the fun only happens because a Virgo organises it 😉
In 2022, Virgo should…
Virgo, it's time to relax and let someone else do all the work. A spa town getaway is just what you need to forget all about your to-do list. Check out Daylesford in Victoria – Australia's premier mineral spring and pampering destination. Or really indulge with a luxurious all-inclusive stay like Lizard Island Resort in Queensland, where everything is already paid for and sorted. Yes, I know it feels weird to hand over all the planning like that. But trust me, from one Virgo to another, you'll love it.
Libra
23 September – 23 October
While Taurus might be all about the good things in life, Libra is all about the finer things. High art, gourmet dining, iconic haute couture – if you're looking for the best of the best, ask a Libra. But Libra, you're more than just a style expert – you're also compassionate, empathetic and driven by a deep-seated desire for balance. Because even you know the dangers of too much of a good thing.
In 2022, Libra should…
Get some balance back into your life, stat! Especially if the past two years have been all work and zero play – a Libra nightmare! 😬 Unplug from the digital world and recharge the battery that really matters (hint: you) with an amazing eco getaway. Check out Eco Beach Resort, Broome, and its award-winning (and seriously stunning) glamping tents and eco cabins or Daintree Ecolodge's stylish treehouses and full-service spa, all in the heart of Queensland's Daintree Rainforest.
Scorpio
24 October – 21 November
Some people (me) are a teensy bit intimidated by (massively terrified of) Scorpios. It's that notorious sting – everyone knows you don't want to get on the bad side of a Scorpio. But if someone is lucky enough to get on your good side, they see first-hand just how amazing Scorpios are. You little scorpions are passionate, ambitious, driven, deeply loyal, and afraid of nothing – inspiring the rest of us to be braver too 🦂
In 2022, Scorpio should…
Get in touch with your gentler, more fun-loving side (I know it's in there somewhere 😜). Treat your inner child to a Gold Coast theme park holiday – you're brave enough for even the scariest rides! Or if you're an animal lover, go wild with a stay at Zoofari Lodge at Taronga Western Plains, where you'll wake up to giraffes having breakfast just outside your window 🦒
Sagittarius
22 November – 21 December
Sagittarians are the explorers of the Zodiac – you're all about new people, places and experiences. You're on a constant quest for knowledge and probably have dozens of unfinished projects and abandoned hobbies. No other star sign gets wanderlust the way you do, so your feet are probably extra itchy right now.
In 2022, Sagittarius should…
Go big or go home! With borders opening and travel restrictions loosening, 2022 is the perfect year for an epic Aussie road trip. The Explorer's Way in South Australia is an excellent place to start (and aptly named for an explorer like you 😉). Starting in Adelaide, it's 500km through the Flinders Ranges to Ikara, aka Wilpena Pound, taking in charming towns and unreal landscapes along the way. Take a detour through the Barossa as well – your tastebuds will thank you 🤤
Capricorn
22 December – 19 January
Responsible, hard-working, realistic and determined. Capricorns get stuff done and make sure everyone stays hydrated while they're at it. Cappies are often the "mum" of their work or friend group, but when you let your hair down, look out! When it comes to partying, Capricorn really is the GOAT 🐐😉
In 2022, Capricorn should…
Go wild! You've probably missed out on a celebration or two recently, which means you're overdue to get your dancing shoes (or hooves) on. Join the party at a festival like Vivid in Sydney, Blues Fest in Byron Bay, Dark Mofo in Hobart, WOMADelaide in Adelaide, or the Darwin Festival in Darwin. Or gather up your loved ones and celebrate a milestone b'day or anniversary with an awesome reunion holiday 🎉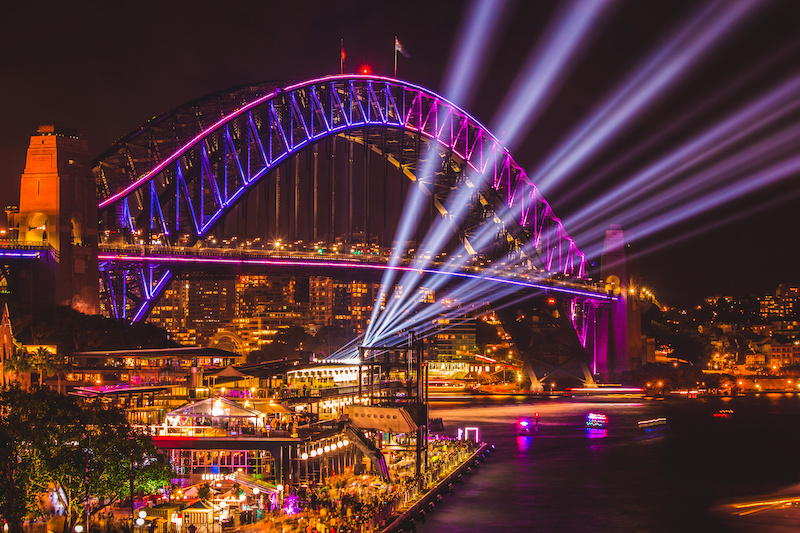 Aquarius
20 January – 18 February
🎶 "This is the dawning of the age of Aquarius…" 🎵 Sorry, but somebody had to do it. And the fact is, it'd be kind of nice if 2022 WERE the age of Aquarius. You folks are passionate, creative, independent, and care deeply about people. You can also be a tad eccentric… but can't we all? 😜
In 2022, Aquarius should…
Give back to a community that's been doing it tough – and one of the most fun ways to do it is with a holiday. Many Aussie towns rely on tourism to support their economies, so you'll be doing a good deed as you eat awesome food, check out the sights and shop 'til you drop (such a philanthropist!). Have a squiz at Wotif's 2021 Aussie Towns of the Year if you need some inspo.
Pisces
19 February – 20 March
Pisces folk are romantic, emotional, empathetic daydreamers. Some people (and maybe even you!) might think you're psychic, but really you're just fantastic at keeping in tune with everyone around you. You LOVE anything water-related (I mean, your sign is a couple of fish 🐟) and are probably a great dancer too 💃🏿
In 2022, Pisces should…
Make a splash, literally! If the restrictions of the past two years have left you a tad landlocked, 2022 is the perfect time for a watery getaway. A luxe resort with a jaw-dropping pool would be a great start (here are some of our faves!). But if you really want to live your best Pisces life, how about swimming with the reef sharks at Ningaloo or checking out the incredible Great Barrier Reef?
PLAN YOUR 2022 GETAWAY
Heads up! Due to COVID-19, government restrictions are in constant review and travel guidelines may change. We strongly recommend that all travellers seek further information about destinations and attractions before scheduling trips or making bookings, take extra care and follow all rules.