Australia is home to some seriously awesome – and seriously unique – festivals. They celebrate so much of what makes this country amazing and offer the perfect excuse to get out and explore more of Oz (not that you need one 😉). Which is why we here at Wotif think we need more of them. So we've launched a nation-wide search to give one lucky Australian destination a brand-new festival – and we need YOUR help to do it. Tell us your brilliant festival idea and we might just make it happen!
Need some inspo first? Check out our (current) 10 favourite festivals, starting with…
All over Tassie
12-18 August 2019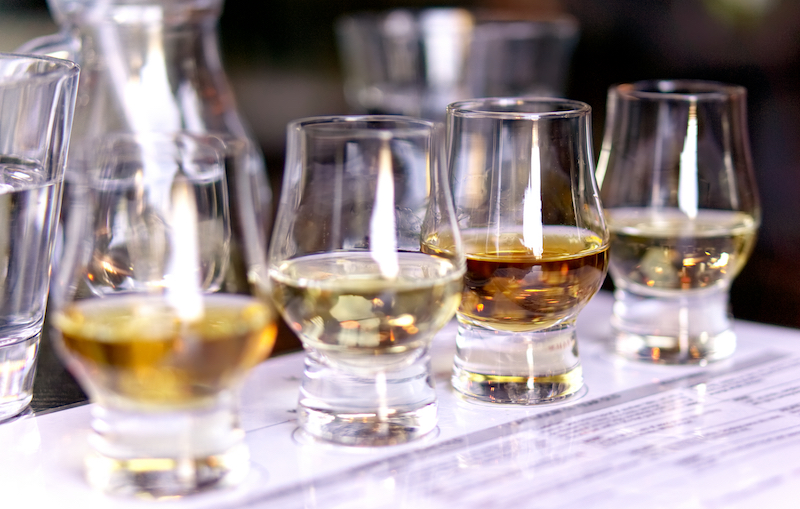 Wet your whistle with a week of whisky in Tasmania. There's tastings, distillery tours and you'll have the chance to meet the distillers themselves.
Tasmanian Whisky Week also includes a rare whisky auction. Pass us a paddle!
Adelaide, SA
26-27 October 2019
At Cheesefest in Adelaide, all things cheese are celebrated (and tasted). There are masterclasses, tastings, and two G&T bars. What more could you want?
The festival also celebrates all things fermented, which includes wine and, of course, cured meats. Throw us the lavosh, please! 🧀🍖🍷
Chinchilla, QLD
February 2021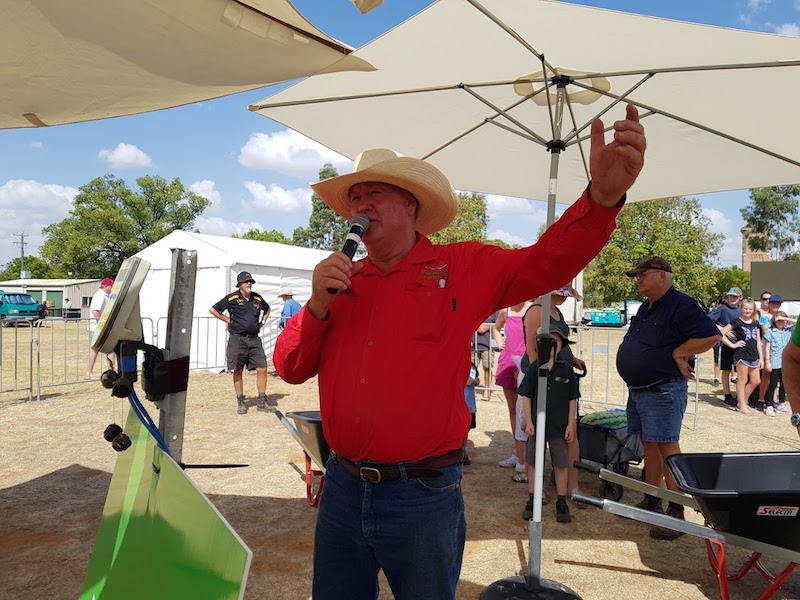 Remember last year when we celebrated our 18th birthday by giving Chinchilla Australia's Next Big Thing, The Big Melon? Well, this is what helped them win it! Chinchilla is home to Melon Fest, a biennial event that celebrates the town's proud melon-farming history. Channel your inner Baby Houseman and carry a watermelon in the Melon Dash for Cash. Or go for a slip'n'slide on the giant watermelon slide! 🍈🍉 You'll definitely need a change of clothes and a towel for this fruit-filled fest.
Parramatta, NSW
March 2020
Like the name suggests, Parramasala is a perfect, delicious blend. It's a sensory explosion that celebrates the vibrancy and awesomeness of multicultural Sydney. With food and entertainment from some of Australia's First Nations, as well as South-East Asia, South America, the Middle East, Africa, and everywhere in between, it's like an international staycation!
Noosa, QLD
May 2020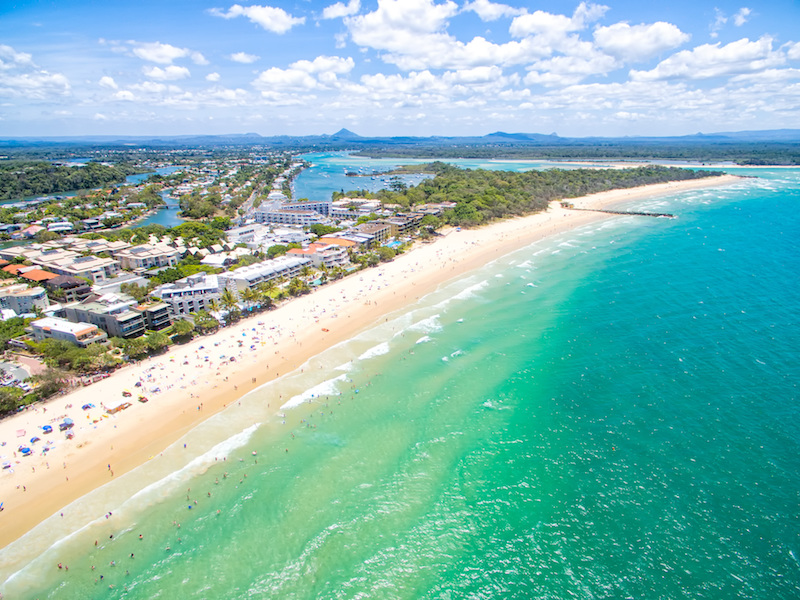 Every year, the golden sands of Noosa Beach play host to a gourmet foodie's dream – the Noosa Food and Wine Festival. Watch celeb chefs work their magic and learn from the best with tempting masterclasses.
Food. Wine. Noosa. We're there already.
Parkes, NSW
8-12 January 2020
Every year, around the King's birthday (8 January), more than 25,000 people come together to celebrate Elvis Presley's music, style and the '50s in general at the Parkes Elvis Festival.
There are more than 150 events, like Elvis look-a-like competitions for all ages (including little Elvises), rock'n'roll dance-offs and classic vehicle shows. All we can say to that is "Thank you, thank you very much." 🎙
Melbourne, VIC
6-9 March 2020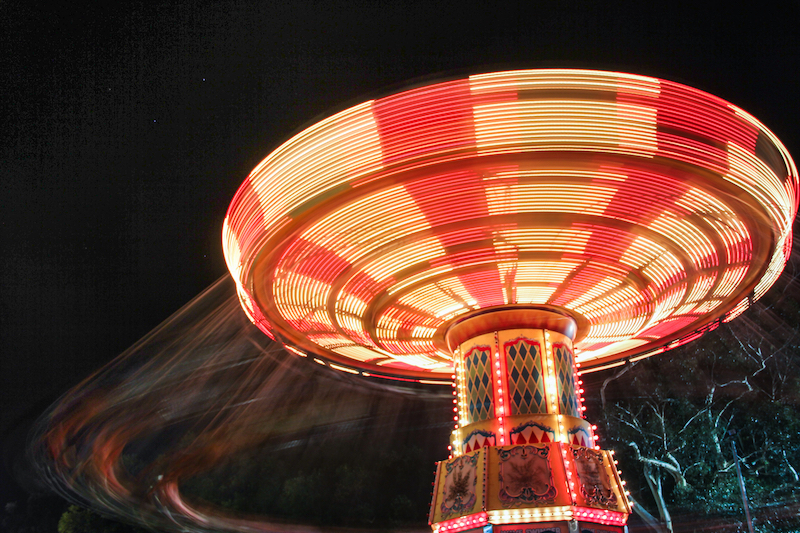 In Melbourne, the March long weekend means one thing: Moomba.
Moomba is Australia's biggest free community festival and it's full of rides, exciting events and family fun. It's also the home of the Birdman Rally, a wacky competition where contestants wearing homemade flying devices 'fly' as far as they can over the Yarra River. Spoiler alert: They don't get far 😉
Alice Springs, NT
April 2020
Parrtjima is a festival of light celebrating Australia's incredible First Nations cultures – the oldest continuing cultures in the world. Using the latest light technology, Arrernte and other Central Australian First Nations art is projected onto the magnificent MacDonnell Ranges and Alice Springs Desert Park, the land acting as a natural canvas. With storytelling, music, dance, and workshops too, Parrtjima is a one-of-a-kind of event that has to be experienced to be believed.
Canberra, ACT
14 September – 13 October 12 2019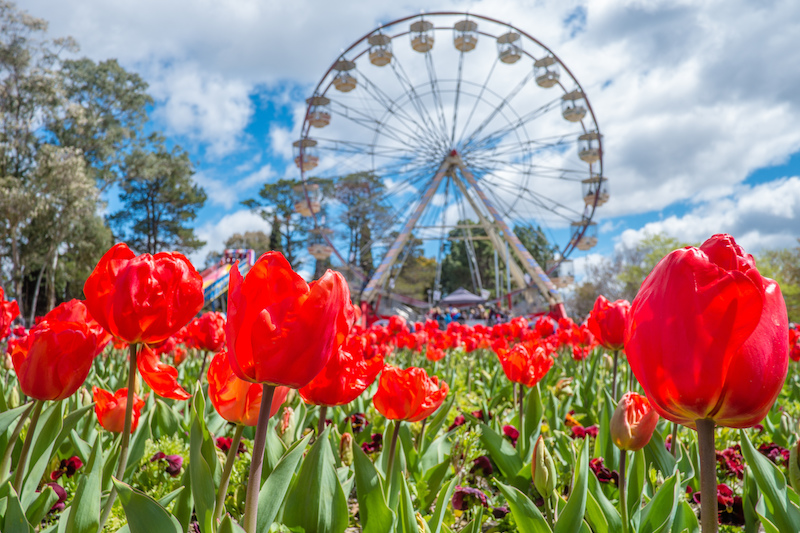 Floriade is a huuuge celebration of spring – in fact, it's Australia's biggest. Last year it attracted a whopping 480,540 people, which… WOW!
Floriade is held in Canberra's beautiful Commonwealth Park, where you'll find over one million stunning blooms stretching out as far as the eye can see. And the fun doesn't end when the sun goes down. Floriade also parties after dark with NightFest, which lights up the gardens and fills the park with live music, comedy, roving entertainers, interactive displays and delicious food. Which all sounds amazing, so you're probably wondering what could top it. Well…
Broken Hill, NSW
13-15 September 2019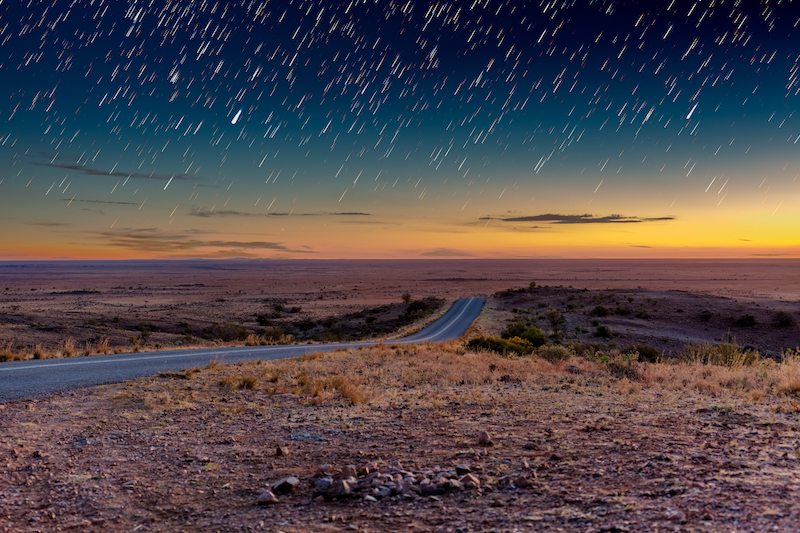 Life outback is never a drag, darling – especially not when you've got events as fabulous as this. Every year, the Broken Heel festival celebrates the anniversary of the cinematic release of the Aussie film classic The Adventures of Priscilla, Queen of the Desert. And it's our No.1 pick for Australia's (current) best festival.
What makes it our fave? It was a tough call with so many incredible festivals to choose from. But what clinched it is this: Broken Heel celebrates an iconic and quintessentially Australian part of our culture in a place that's intrinsically tied to it (ie: in and around Broken Hill's Palace Hotel, where much of the filming for Priscilla took place). It's still a relatively new festival, having only started in 2014, but already it brings thousands of people to Broken Hill every year. It's the kind of event you won't find anywhere else in the world – and with drag king and queen competitions, a street parade, a bloody mary moo moo brekkie, and more parties than you can shake a stiletto at, it's just a whole lot of fun!
Feeling inspired? Tell us your brilliant festival idea and we just might make it happen!
TELL US YOUR FESTIVAL IDEA