Well, there was just no anticipating 2020, was there? Almost everything we've come to expect as par for the course has been given a right old shake up. One thing we can expect? That Christmas is bound to be a little different than previous years, especially for those with family interstate or overseas. That's why I reckon the best way to guarantee a holly, jolly Christmas is to lock in your plans now. Here are seven reasons why.
1. You'll get the hard conversations over and done with
Christmas typically brings all of us (including our big, brash families) together, for better or worse 😉 Even the most predictable festive seasons are fraught with tricky conversations on who's staying where, who's bringing what and why a turducken isn't always a winning addition to the table. That's why getting plans on the go now will also get those tricky conversations with family happening and (hopefully) avoid any last-minute unhappiness. Emotions are likely to run especially high around the subjects of travel and hosting the big day this year so making decisions now could help to avoid disappointment later.
2. The early bird gets the (cheaper) worm
Hear that? That's the sound of practically everyone you know frantically booking domestic travel. With international destinations still out of reach, it's no surprise that local spots are the premium choice this year. That means that beloved and sometimes secluded seaside town you always hit during summer holidays is likely to have a few more visitors than usual. So you really want to get in and book your trip now to give yourself the best chance of nabbing a bargain.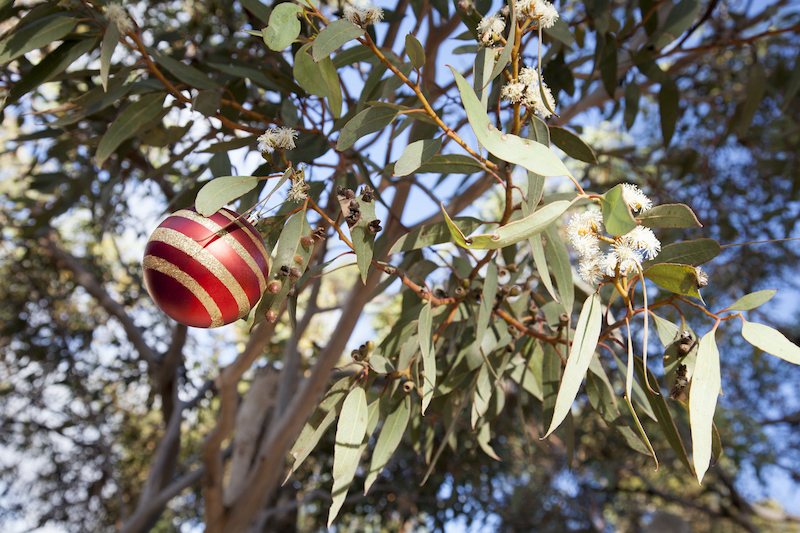 3. You'll have more choice
When you're trying to fit everyone from aunty Ann to cousin Bill into your plans, the puzzle pieces of your family vacay can be a challenge to click into place. That hurdle could be made infinitely harder by the fact that there aren't enough places in your chosen area to house the whole family (and all their luggage). In short, booking earlier generally means there's more choice. When it comes to families and Christmas, more choice might mean that no one draws the short 'the-couch-is-yours' straw.
4. There's more flexibility than ever
One upside of COVID has been a more flexible attitude to cancellations and changes to your travel itineraries. At Wotif, we understand that flexibility matters more than ever this year and that's why we offer access to 24/7 customer support and free cancellation on most hotels (keep in mind that some stays require you to cancel more than 24 hours prior to check in, though). With many hotels offering these free cancellation options, booking early doesn't have to mean you're hemmed in – you'll have your travel plans booked but the peace of mind of being able to make changes if you need to.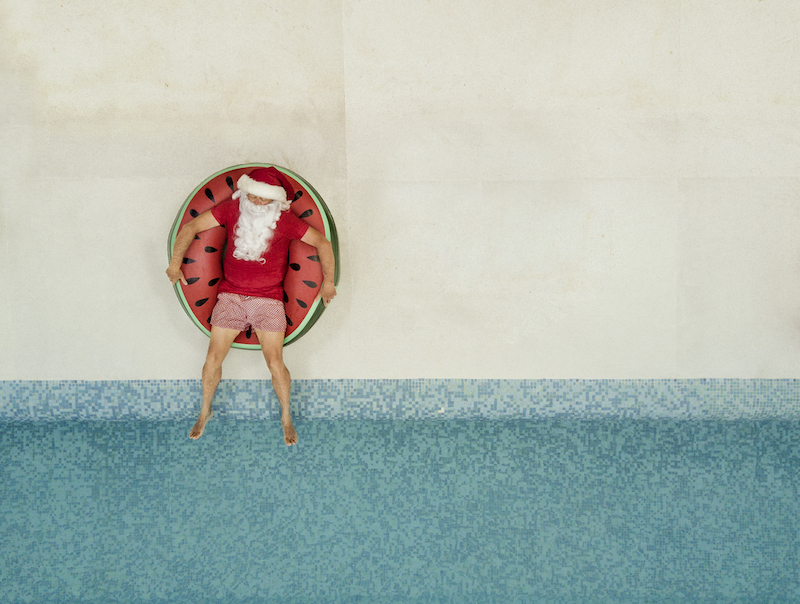 5. You'll have something to look forward to
Look, it's been a bit of a year hasn't it? Booking a Christmas trip now could be just the salve you need to get you through the year's final push. If you're feeling extra fancy, why not use this opportunity to see how those luxury, city-based hotels are faring? With international and corporate travellers not in town, there's bargains to be had. It's like getting to unwrap a pressie early!
6. It will give you time to create new traditions
If you've been secretly hankering to branch out and do your own thing during the silly season, this Christmas could be your year to change things up. Who knows what your new tradition could be? It might finally just be you, a page turner and your pooch heading to a seaside spot. Or you and your immediate fam without the crazy relos. Whatever your new Christmas season looks like though, this change might take a bit of planning – do your kids need an alternate Santa plan? Does your lunch menu need a shake up now that it's just you and your best friend under a palm tree? Building traditions takes time, so give yourself plenty of it.
7. Christmas is stressful enough
Stress is a bit like dessert: no matter how much you have, there always seems to be room for more. It's safe to say you've likely had your fair share of worries this year so I'd recommend cutting yourself some slack and leaving the stress of the year behind you by getting onto those plans – whatever and wherever they may be – nice and early. Save your stress for the turkey prep.
There's nothing wrong with getting your tree up early and the same goes for your travel plans – the earlier, the better, I say!
GET GOING ON YOUR CHRISSIE HOLIDAY PLANS
Heads up! Due to COVID-19, government restrictions are in constant review and travel guidelines may change. We strongly recommend that all travellers seek further information about destinations and attractions before scheduling trips or making bookings, take extra care and follow all rules.