The holidays are finally here and you know what that means, don't you? Yeah, yeah – Christmas, the joy of giving, yadda, yadda, yadda. But really it's time to craft that perfect out-of-office message to make your colleagues, business partners and workmates laugh, and – most importantly – make them jealous of your holiday plans.
Because us Kiwis are naturally hilarious (it's true – just ask us) and our workplaces generally pretty laid-back, we have some of the strongest autoreply game around. Here are some of the best OOO messages that are sure to make your colleagues jealous.
Disclaimer: Remember, some workplaces are more relaxed than others and with great autoreply power comes great responsibility. Use these messages wisely 😉
1. The mysterious
I'm on holiday until 23/01. If you need to contact me, travel to the highest peak of Aoraki/Mount Cook. There you will find a tree. Once you form a connection with that tree, you will know how to reach me. Trust me, you'll know.
If your message requires a faster response, you can contact my manager, Doug.
Merry Christmas!
2. The quizzer
Thank you for your email. I'm currently on holiday and won't return until 03/01. While you're here, though, help settle an office argument for me.
Which is the best Christmas movie?
1. Love Actually
2. Home Alone
3. Elf
4. The Nightmare Before Christmas
5. It's a Wonderful Life
6. Diehard
7. Gremlins
8. Forget movies – go shopping!
You can only pick one. GO!
3. The #hashtag
I'm not in the office right now. I'm on holidays, probably on my third serve of pav. But if it's important, tweet me @yourTwitterhandle using #YOUAREINTERRUPTINGMYHOLIDAY.
Note: I reserve the right to block you.
4. The emoji whisperer
👩➕👶👨🚘🛣 👉 🌊🌴
💆💃👙👨👩👧☀️📚🍹🍴👏
🙅💻🙅💻🙅💻🙅💻🙅💻
🏡 = 07/01 😎👋
5. The long-distance responder
Thank you for your email. I'm currently on holiday in England so my reply might be delayed due to the curvature of the earth and the sun… and science. Oh, and Christmas!
Thank you…
6. The cold, hard truth
Thank you for your email. I'll be out of the office during the holiday period, spending time with my wife's family in United States. As you can see, the weather looks great!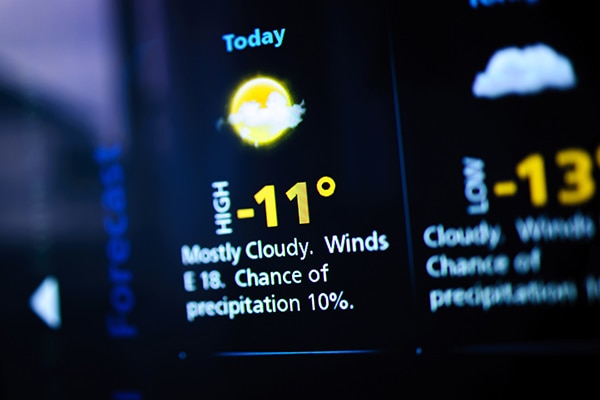 Instead of responding to your emails, I'll be alternating between my Snuggie and three layers of thermals. But let's be honest, I'll likely be spending most of my holiday in front of the heater to avoid the -11-degree weather outside. Save me some Christmas pud for when I get back, please!
Happy holidays!
7. The absolutely cruel
The e-mail server's NBN connection has failed and we are unable to deliver this message. Please restart your computer and try again.
8. The drinker (aka Guess who's going to HR in January!)
Hey, I'm out of the office and very likely sloshed. See ya!
PLAN YOUR SUMMER GETAWAY