A family trip doesn't have to be all 'are we there yet?' and 'stop annoying your brother!' Follow these eight sanity-saving holiday hacks and you'll have a restful and fun (no, seriously!) getaway, no matter which generation is in tow.
Hack #1: Plan the trip as a family
A little mutual back-scratching is a timeless parenting hack… and holidays are no exception! Give the kids a reason to be invested in the drive, the flight or that Sunday stopover by letting them in on the planning process to help choose activities, things to see and food to try. A little incentive never hurt anyone 😉
Hack #2: Snacks, snacks and more snacks
Snacks aren't just a great reward for good behaviour, they're also a pretty great distraction. Pack the whole family (yourself included!) a little lunch box of goodies to keep boredom and hunger at bay when a journey or long day out is on the agenda. Separately packaged treats work well for little ones so everyone can keep track of portions, and anything low in sugar is a winner (think carrot sticks, trail mixes and crackers). Sugar, small people and small spaces aren't always a great mix 🙈
Hack #3: Match your accommodation to your needs
Could your teens be dragged away from social media if your hotel had a tennis court or pool? Would sibling fights decrease if there were two bathrooms? Would everyone get on better if your parents-in-law had their own lounge room or living area? 😬 Have a think about what features could make your holiday truly awesome, whether it be a kitchenette for easy meal prep or a sneaky games room for rainy afternoons.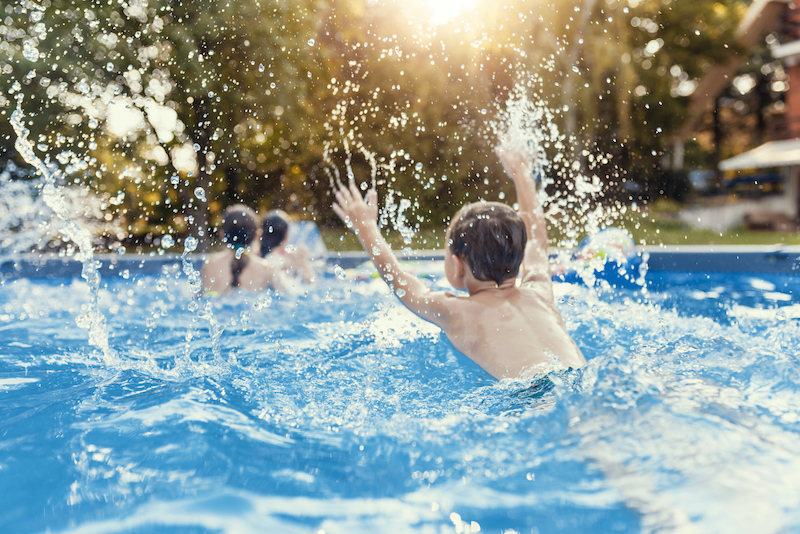 Hack #4: Pack a fun bag
The book you've been dying to read or that face mask you finally have time to enjoy has a special spot in your suitcase – why not try a similar approach with the kids? Secretly pack each child a backpack full of new surprises and let them explore it during in-transit moments for maximum distraction. You could pack a bunch of removable stickers they can plaster on a car or plane window (and then easily remove when you exit), a colouring book with clear markers for zero upholstery damage or a tablet pre-loaded with a game they've been begging you to play.
Hack #5: Consider longer stretches
It's tempting to jam your travel schedule tight with cool stuff but for kids and older family members, it can be tiring to do too much. For your own sanity's sake, consider staying put for longer stretches to avoid ratty kids and tired grandparents. A good rule could be staying two nights or more in a destination before you move on – it'll give you a chance to sightsee properly and avoid feeling like you're spending more time in transit than on holiday.
Hack #6: Find a way to savour stopovers
What's that saying about the journey being the real destination? Stopovers at a roadside fast-food place can be annoying but they're pretty much a necessary part of the travel experience. Why not make them fun? Research which highway rest stops have great views, short family-friendly bush walks or climbing equipment for kids, or which towns have great cafes to stop into. If you can't beat 'em, join 'em, eh?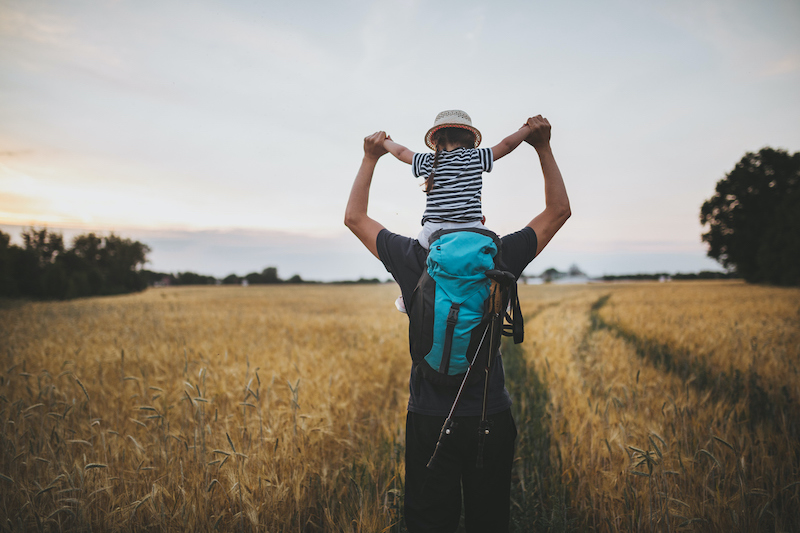 Hack #7: Make takeaway your friend
Sampling something new and tasty is pretty much the only reason I set foot outside my door on any given day but trying out new restaurants when travelling can feel daunting when a very vocal, very picky eater is in tow. That's why takeaway is a traveller's best friend, especially when you can't bear the thought of herding the whole group into a cafe. Order all that great local produce to go – whether it's back to your accommodation or to a local park for lunch – and you can taste the best the area has to offer without worrying about keeping an eye on everyone.
Hack #8: Schedule solo time… for all of you
Don't get me wrong – family's fab, but we all have our limits 😑 Scheduling time every afternoon or every few days where everyone on the trip knows it's keep-to-yourself-hour can be a lifesaver. If you've got small kids, you could alternate care with another adult during these times. For older, more independent kids, introducing screen time might be a worthy reward for good behaviour at other times. Nothing beats an afternoon snooze or a bit of screen time of your own on hols 😉
When you take the stress out of travel, all that's left is the fun. So, wot are you waiting for?! Time to get planning your next family getaway!
Heads up! Due to COVID-19, government restrictions are in constant review and travel guidelines may change. We strongly recommend that all travellers seek further information about destinations and attractions before scheduling trips or making bookings, take extra care and follow all rules.
PLAN YOUR NEXT FAMILY GETAWAY