How do you choose the perfect resort for a family holiday? Well, no matter how fussy your kids are, there's one thing you can always count on to keep them entertained and happy – an awesome swimming pool. Here are ten of our favourite NZ resorts with great pools for all the paddling, splashing and dunking fun!
Auckland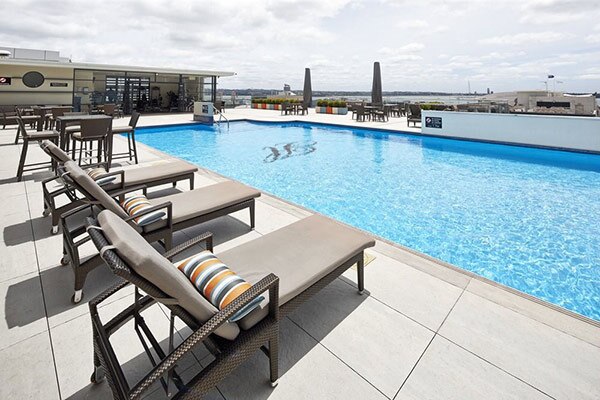 Want to be right in the heart of the city but still have a decent-sized pool to swim in? It's time to check into Heritage Auckland, a hotel with not just one, but two great pools. Within walking distance of the harbour and the city centre, Heritage's rooftop pool offers a fantastic panoramic view of this glorious city. Alternatively, try the indoor lap pool for some serious aquatic training.
Auckland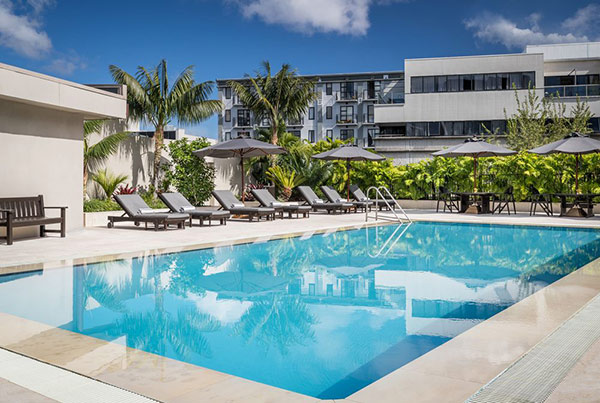 Near the greenery of the Auckland Domain, with a wide open rooftop pool surrounded by umbrellas, deck chairs and palm trees, the luxurious Cordis Auckland by Langham is the perfect choice for families looking for a city hotel with a beach resort feel.
Rotorua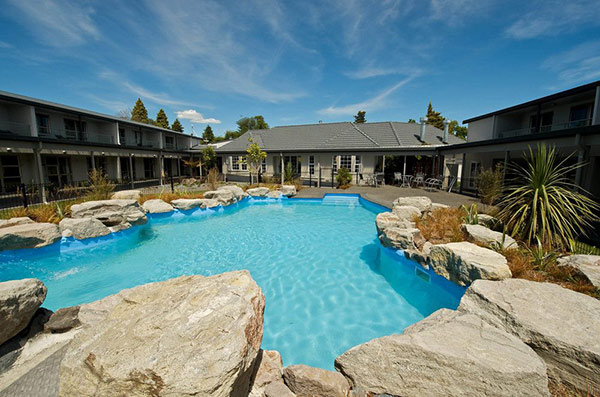 A little out of Rotorua, Wai Ora Lakeside Resort and Spa is a serious retreat. For families looking to enjoy the great outdoors, the resort's lakeside location gives it easy access to walking tracks and other outdoor activities, not to mention a large pool with stunning lake views.
Wellington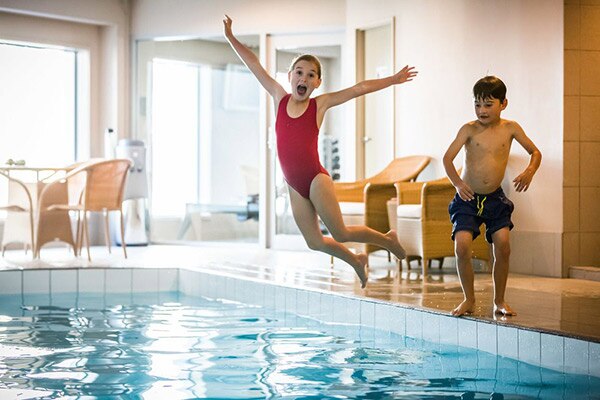 Wellington's Bolton Hotel is a stylish boutique stay that's a hit with families. And with a heated indoor lap pool (and fun floating toys!), the kids can swim in any weather.
Wellington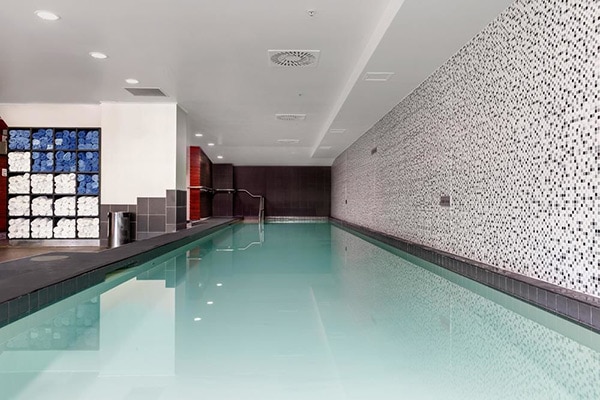 Fair warning: Your kids might not want to go home after staying at Rydges Wellington. Rydges' excellent kids' game room is one of its biggest drawcards, and the indoor pool is great for a bit of a splash around. The hotel is right by the harbour, so we recommend booking a harbour view room so you can watch the waterfront come alive.
Christchurch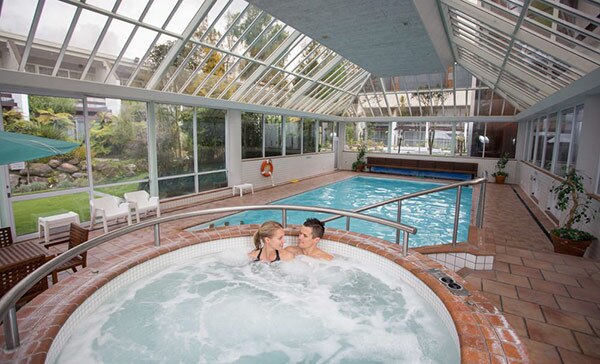 Just a minute from the airport by the free shuttle, Commodore Airport Hotel has all the convenience of an airport stay, but with great family facilities too. With a resort-style leisure area, indoor pool and tennis court, you'll wish you could stay a little longer.
Christchurch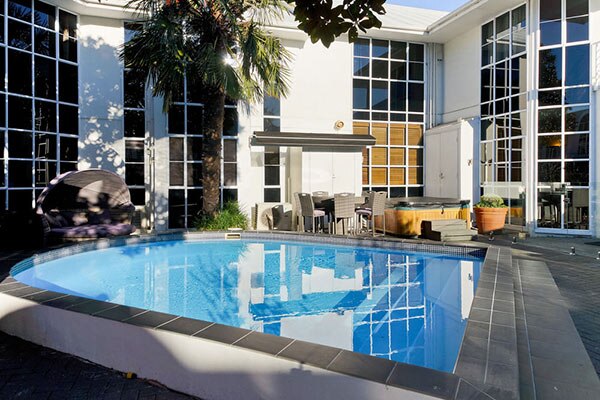 With spacious rooms in various styles, including multi-bedroom cottages, the Pavilions Hotel caters for families both large and small. It's close to the beautiful Avon River and the city centre, so there's always something to do even if the kids get bored of the pool (unlikely).
Nelson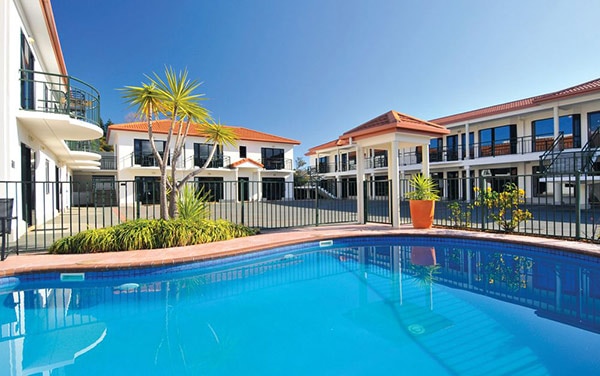 On the quieter side of Nelson by Rutherford Park, the bright and friendly Palms Motel is more than just a place to stay – it's the definition of a fun family holiday. Not only is there a main pool for the bigger kids, but there's a safe pool for toddlers too.
Queenstown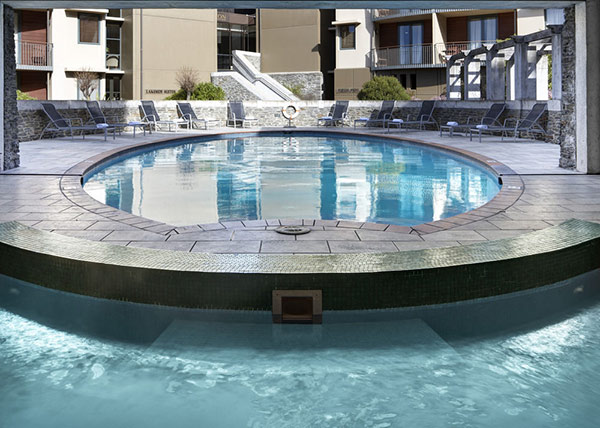 A luxurious alpine lodge with an indoor/outdoor pool and a bubbling jacuzzi on the side? Yes, please! Heritage Queenstown's plush, generous, rooms are perfect for families. Book a suite to get your own kitchenette as well – a lifesaver if you need to heat up bottles or prepare separate meals for fussy eaters.
PLAN YOUR FAMILY GETAWAY