On Saturday, Wotif launched the Festival of Snags in Mudgee, NSW after a four-month-long initiative designed to get more Aussies travelling in their own backyard. And what a banger of a day it was! It was amazing… and delicious… and hilarious… and way too much fun. Here are some of our highlights from the day.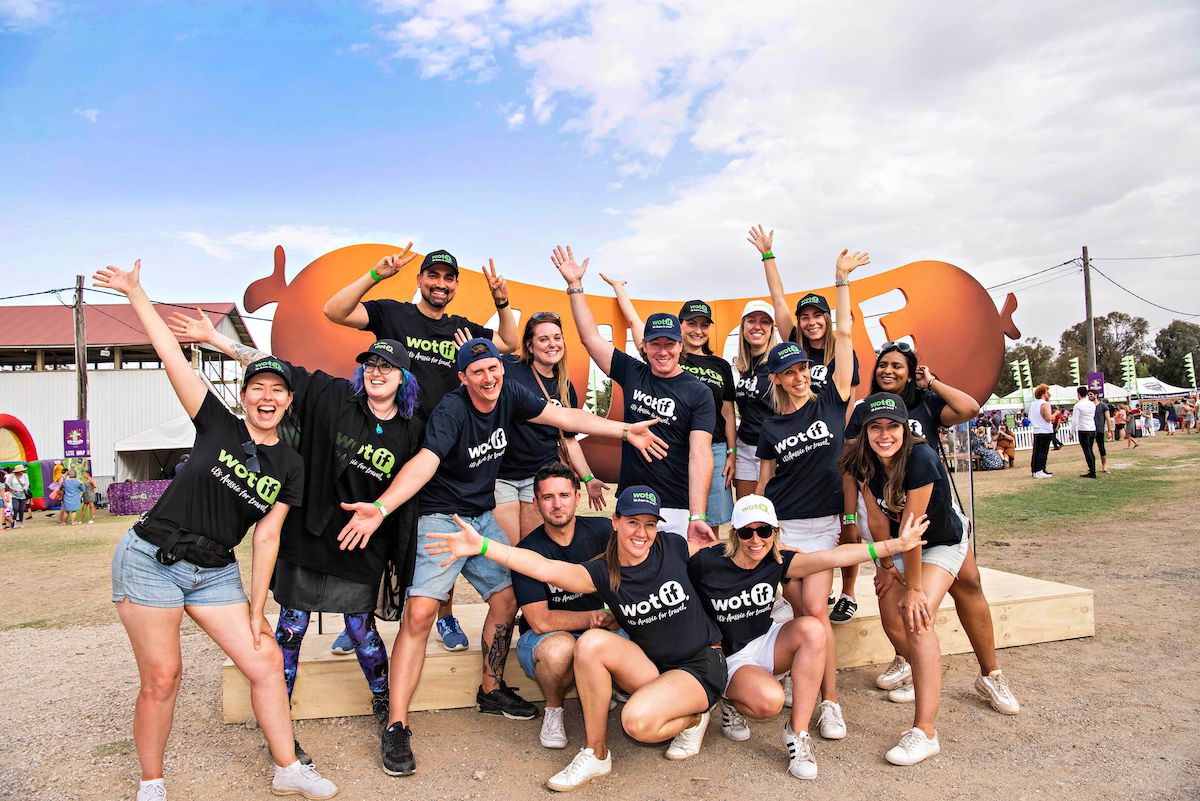 1. The delicious snags
Hey, it wouldn't be a Festival of Snags without them! Some of the region's best butchers set up shop and got serving some seriously tasty snags. Think a massive backyard BBQ, except that every sausage was cooked to perfection 💯 👍 Just have a look at these babies: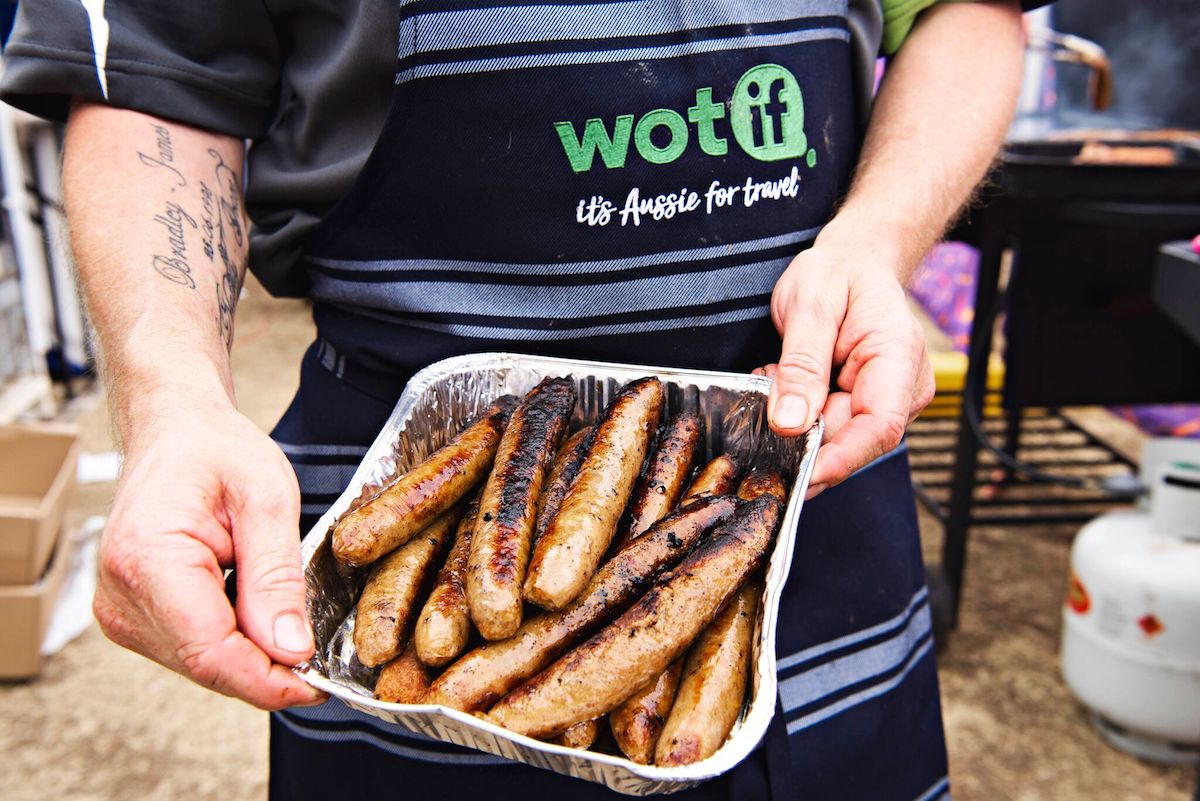 Big thanks to S&S Meats, Mudgee Lamb, Perry Street Meats and Gulgong Butchery for keeping everyone's tummies full and taste buds satisfied. Everything we ate was delish (and we ate a looooot), but some of our absolute faves were:
S&S Meats' spicy swine – a yummy pork sausage with jalapeno and smoked mozzarella
Perry Street Meat's lamb, honey and rosemary sausage
Gulgong Butchery's cheese and Vegemite sausage
Perry Street Meat's Mudgee Mud sausage (made with the Mudgee Brewing Co.'s incredible Mudgee Mud imperial stout)
Mudgee Lamb's vegetarian sausage
Naturally, amazing snags call for amazing snag toppings. That's why we had an epic Pimp Your Snag condiment station, courtesy of Milnes of Mudgee. Chunky homemade tomato sauce, sweet onion relish, creamy coleslaw, spicy hot sauce, whipped feta – you name it, they had it!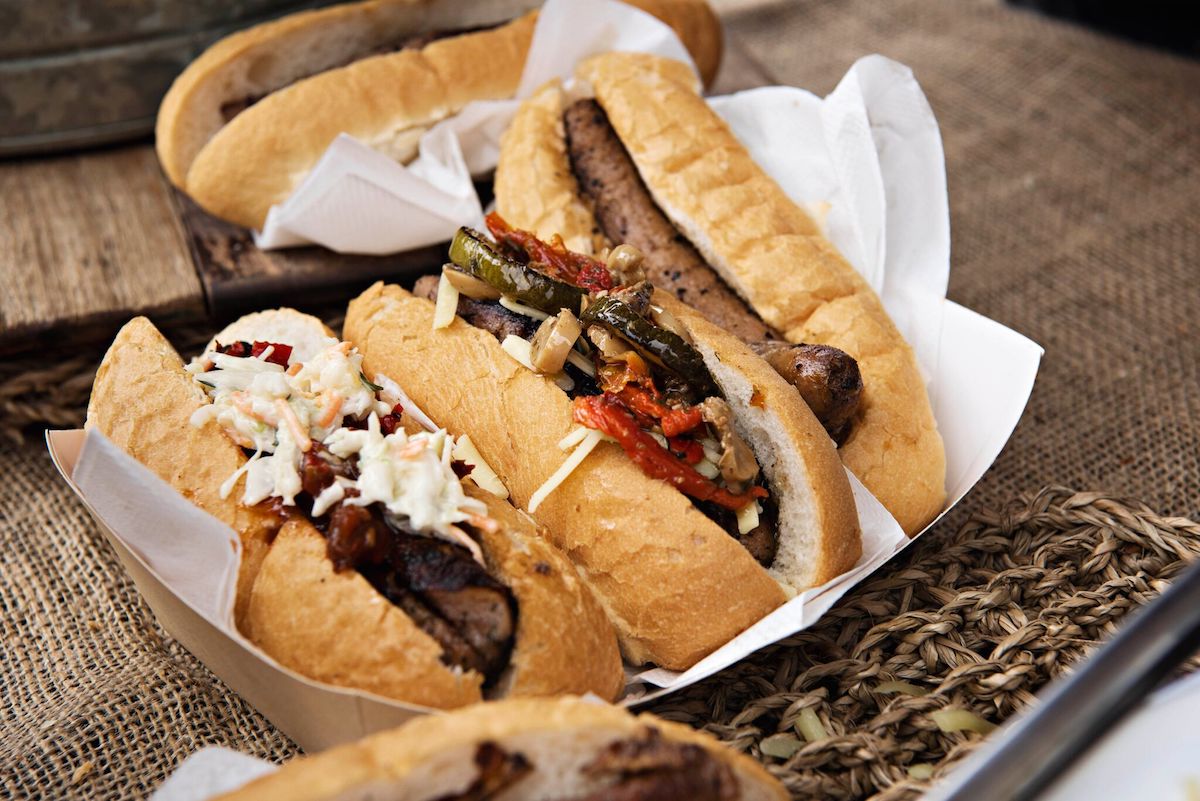 2. The fun, games and fierce competition
Snags are intrinsically silly – that's just a fact. So, of course a Festival of Snags would have some hilarious games and competitions. The Game of Snags arena was home to inflatable snag jousting, floppy snag tossing, pass-the-snag tong relays, and giant snag races (which were all about as dignified as they sound 🤣), while the Chipolatas Kids Zone played host to a giant bouncy obstacle course, a petting zoo, face painting and a huge colouring-in wall. It was literally fun for the whole family!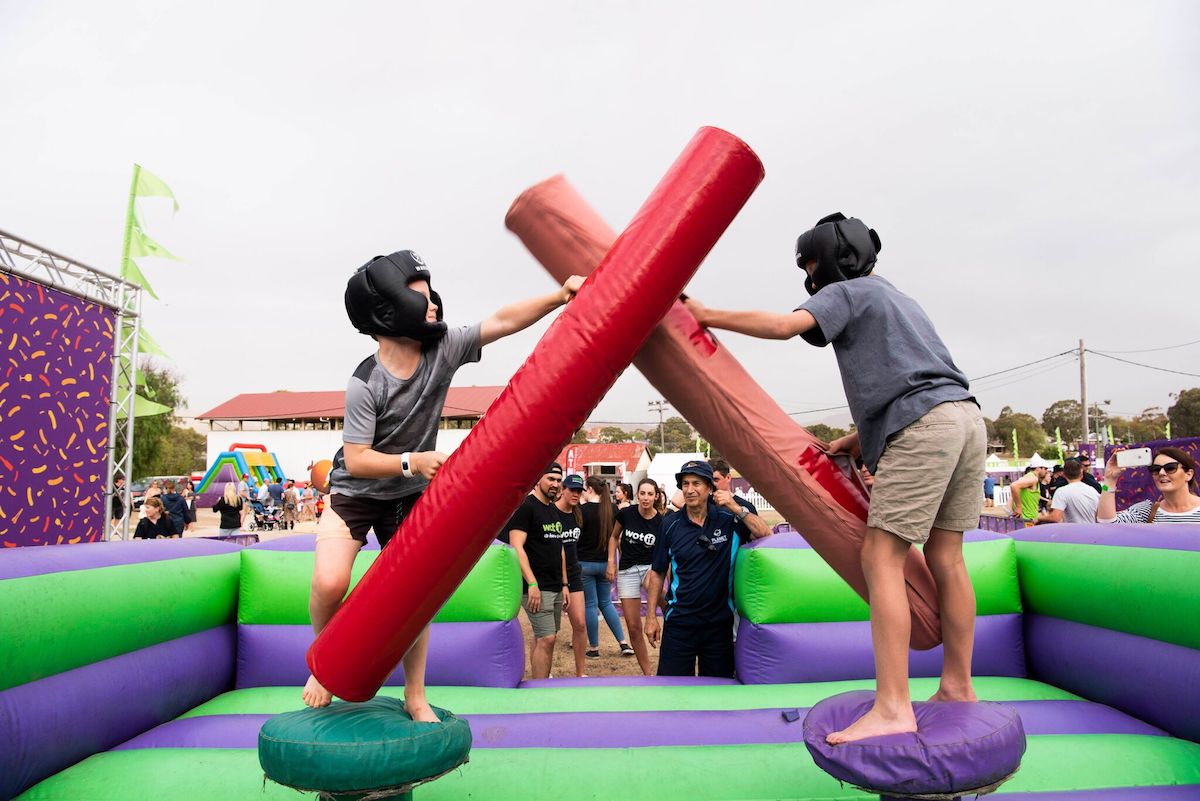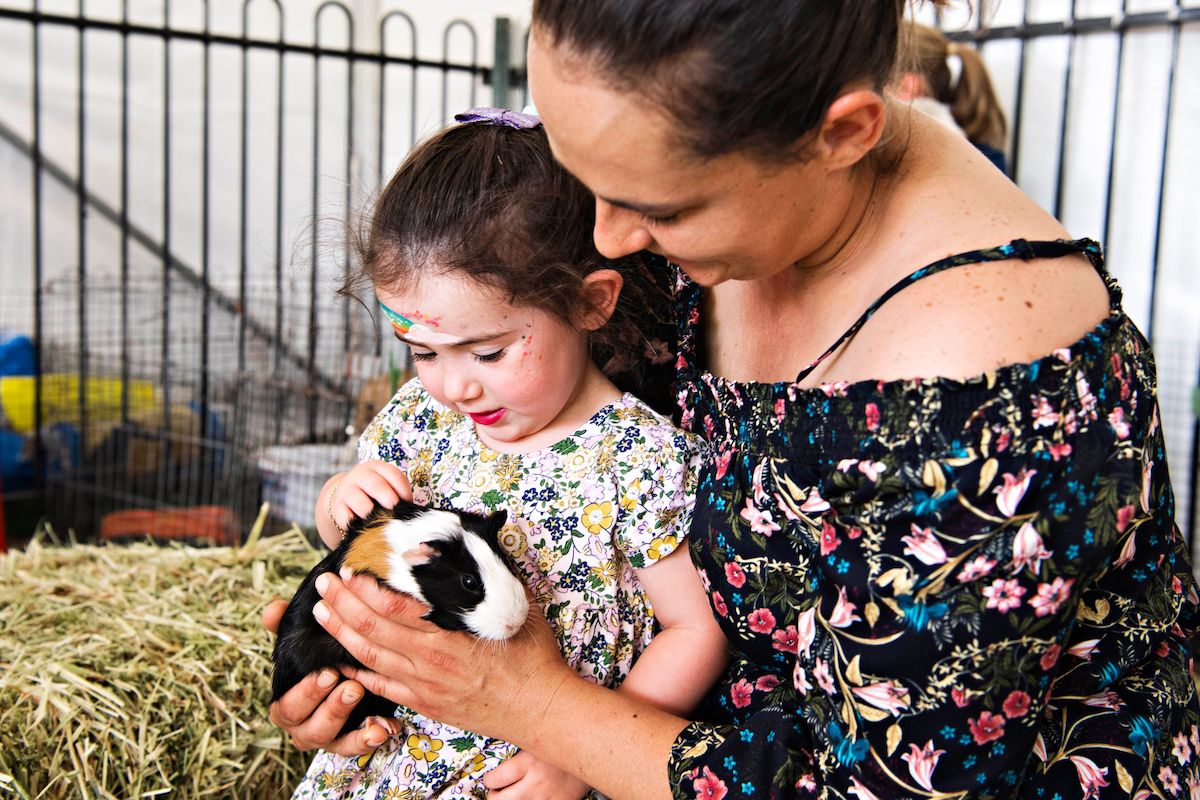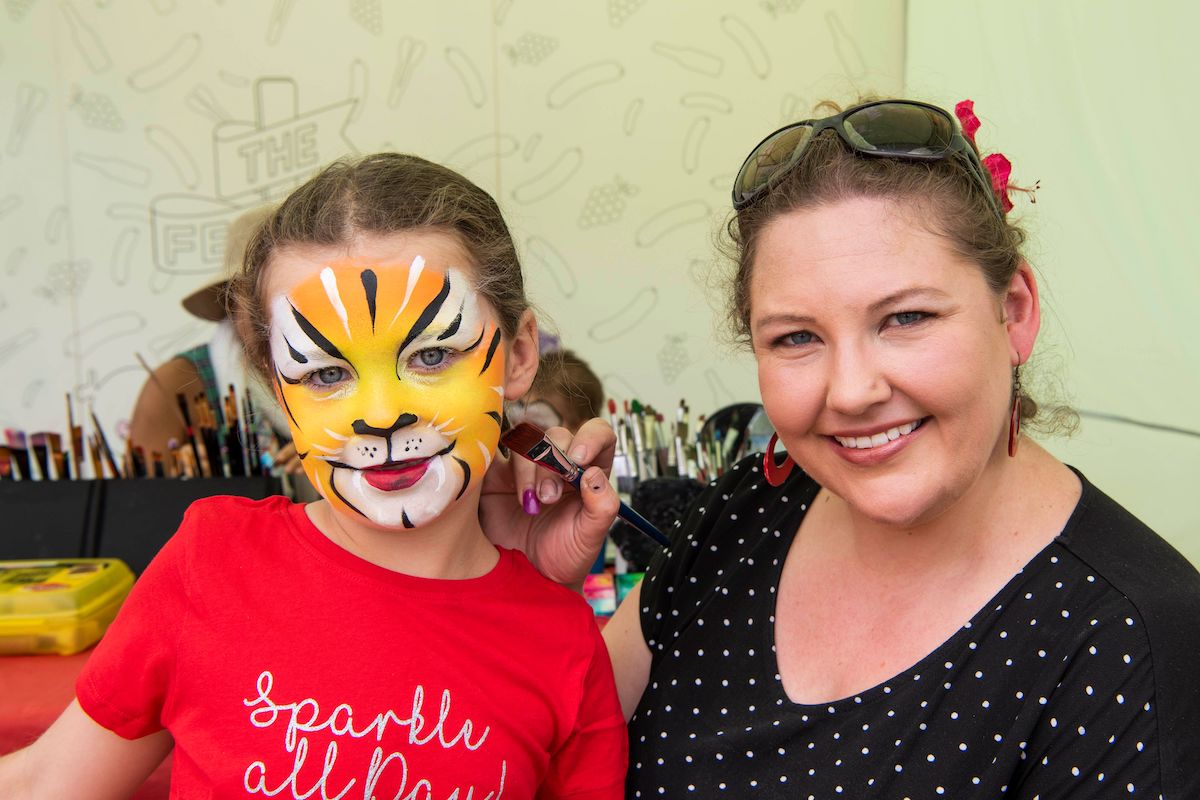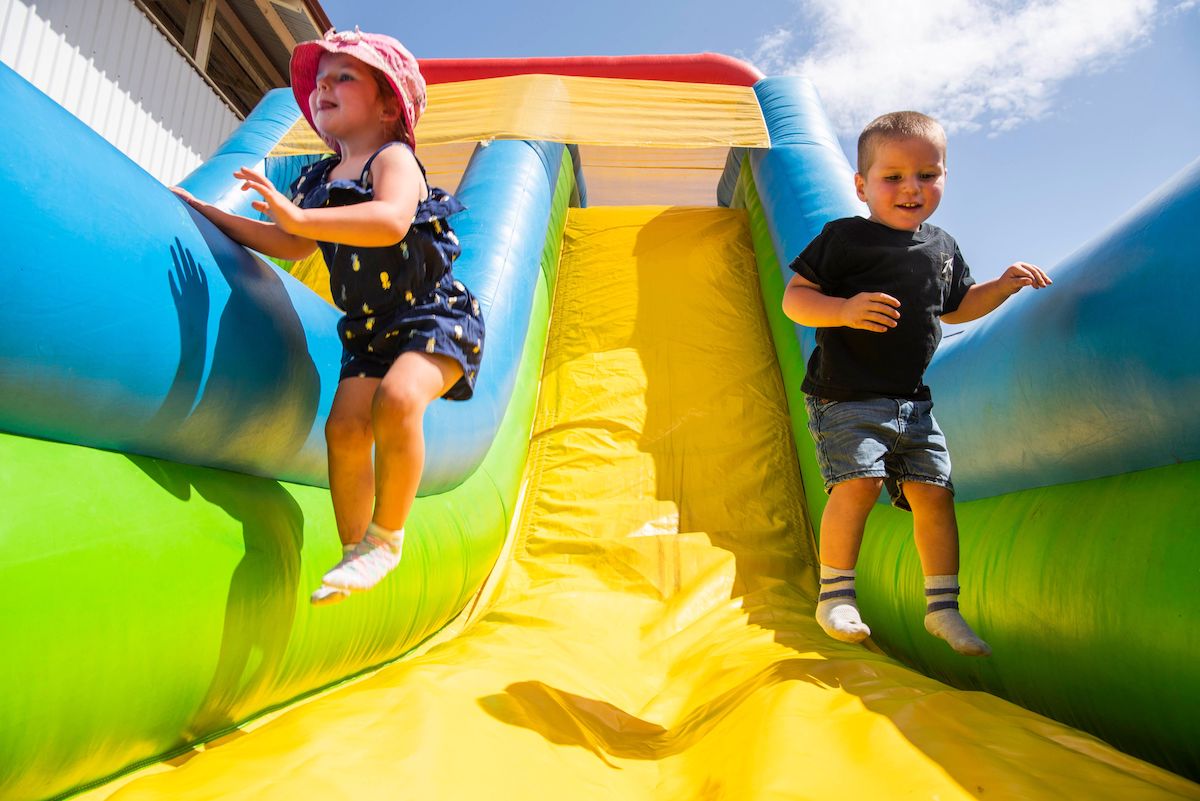 But fun and games aren't all, well, fun and games! The Festival of Snags saw some fierce competition as well, with snag-tying and snag-eating contests. In the snag-tying event, seasoned (pun only somewhat intended 😜) butchers pitted themselves against each other and the clock to see who could tie the most snags in a minute. The speed was blistering, but there could be only one winner – and Mudgee Lamb took the gold.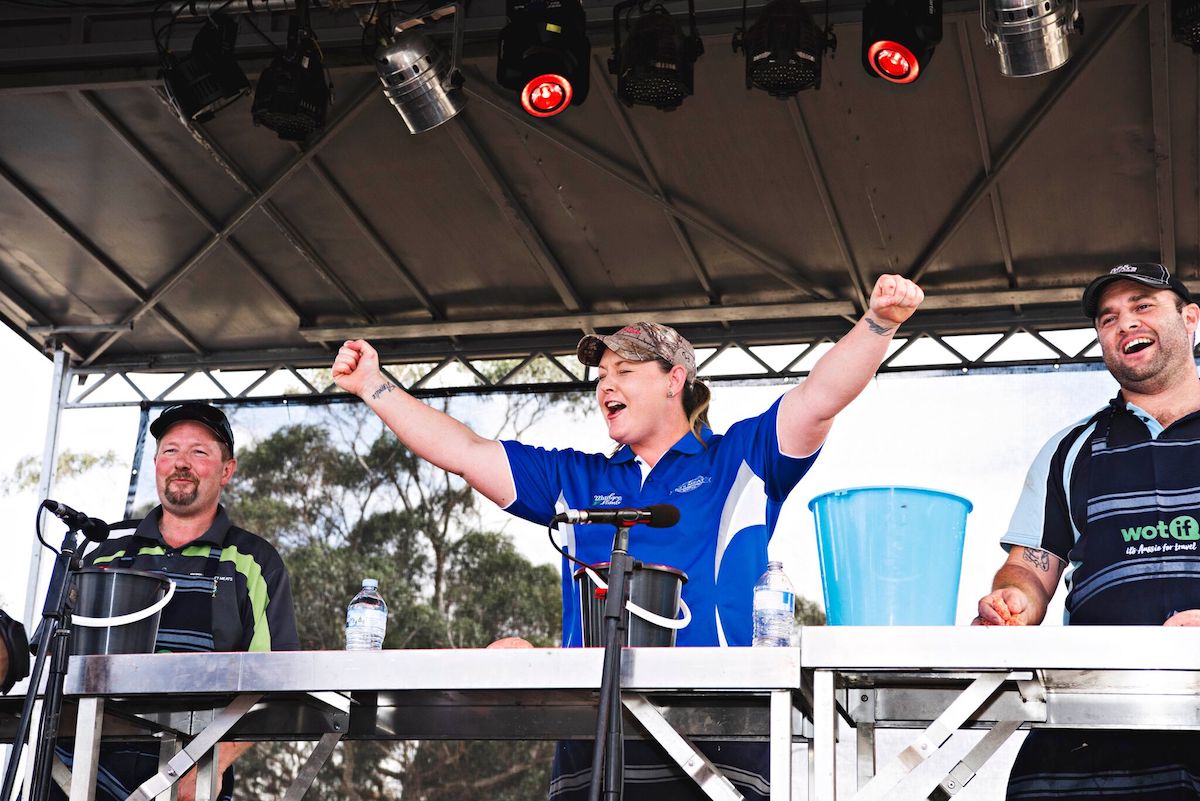 In the snag-eating event, two panels of hungry (yep, I said it) competitors faced off to see who could eat the most snags in a minute and win the coveted title of Snag King or Snag Queen. And let me tell you, it's a LOT harder than it looks. I know because I myself competed in the women's round. Yep, that's me with the purple hair, chewing with my game face on: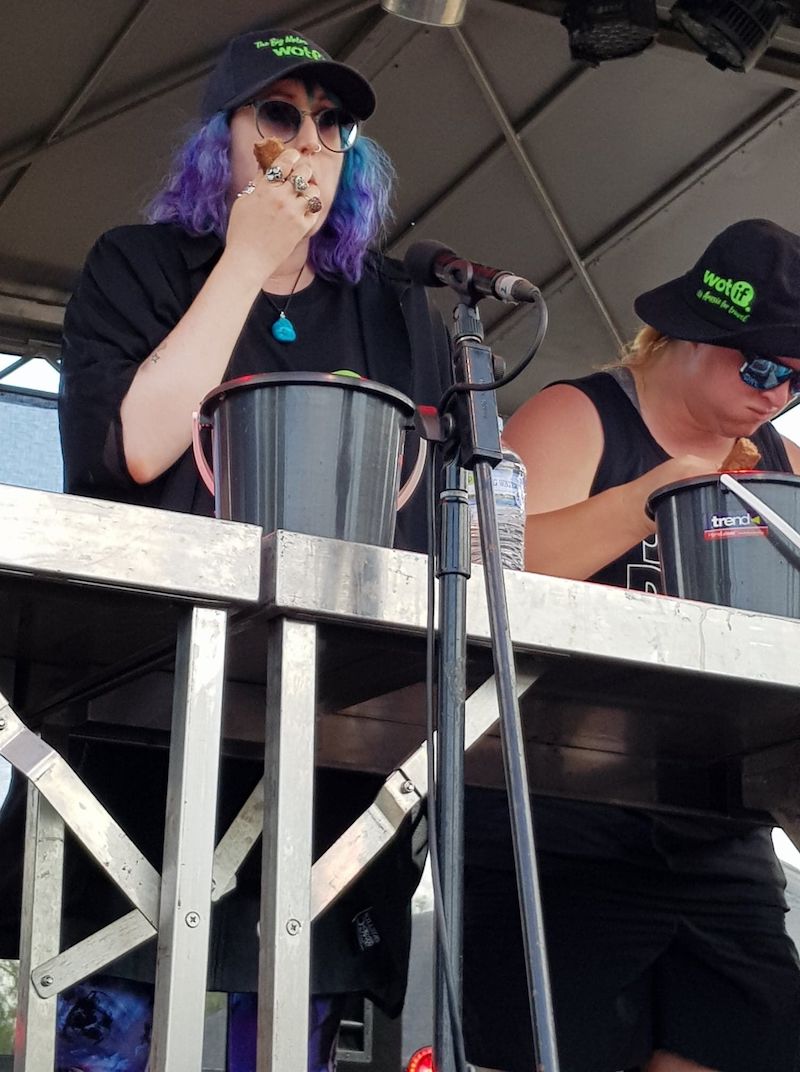 And this is me once I realised I'd made a huge mistake: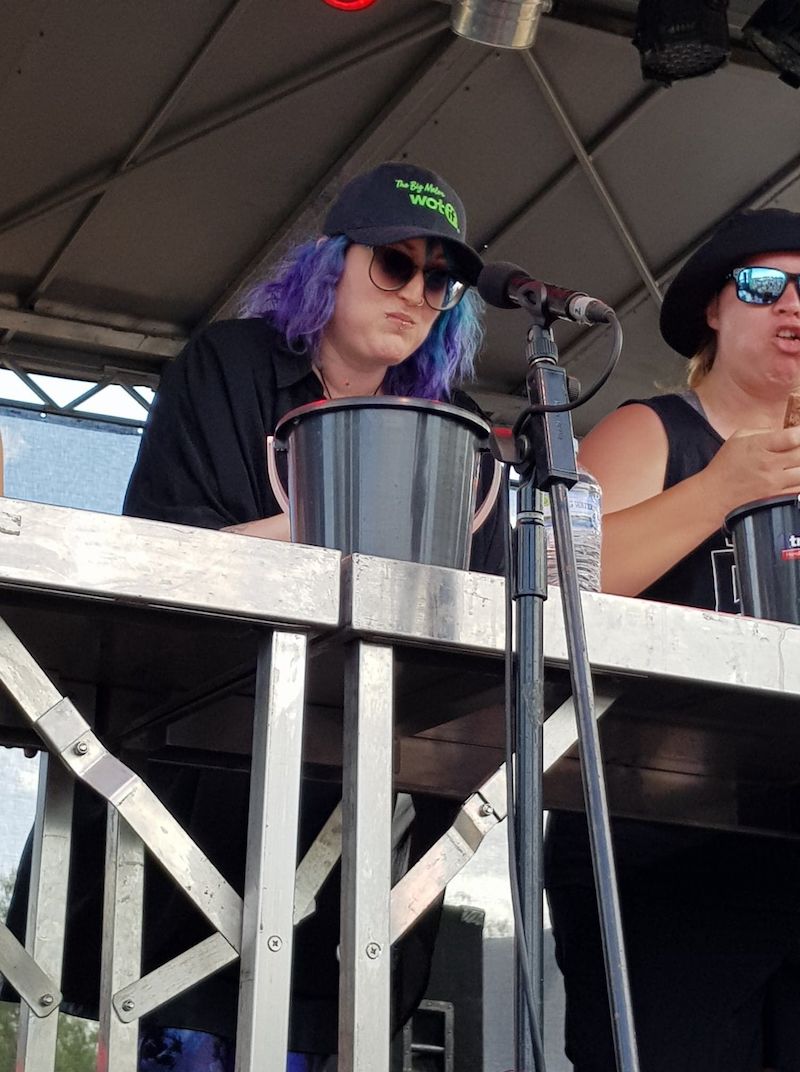 My partner and teammates were so proud.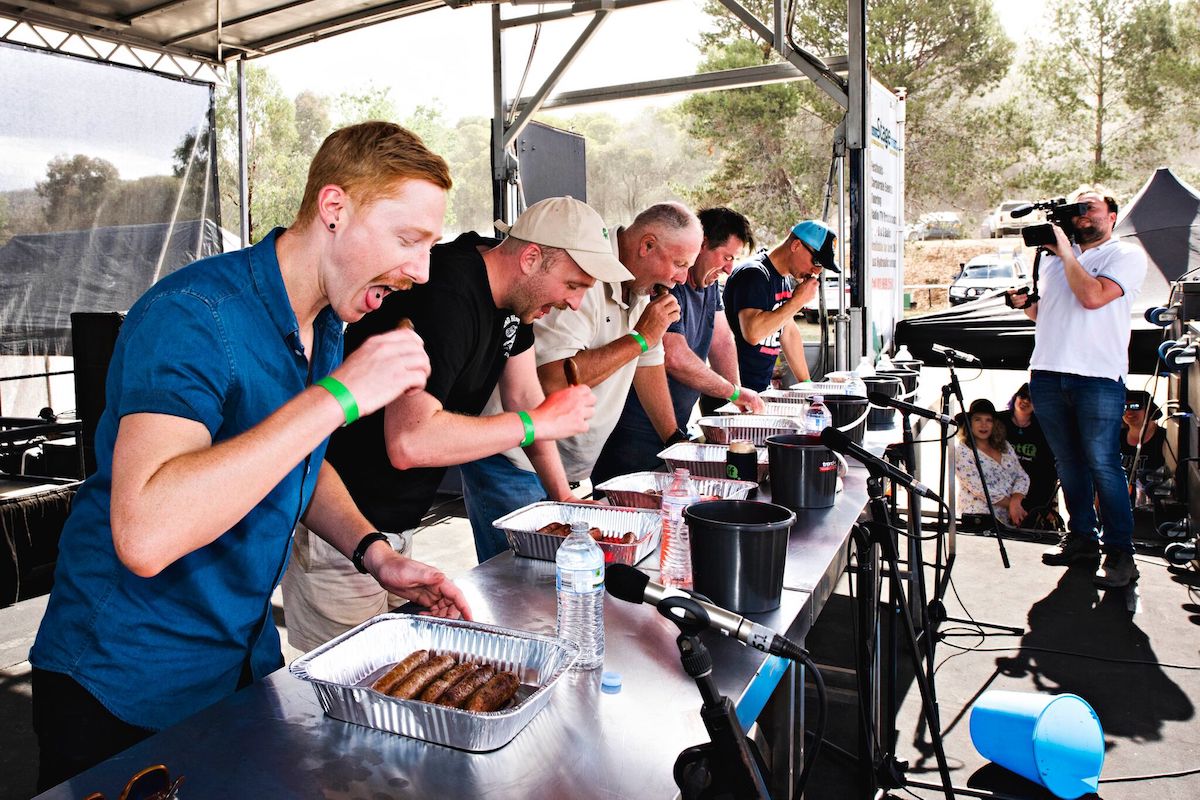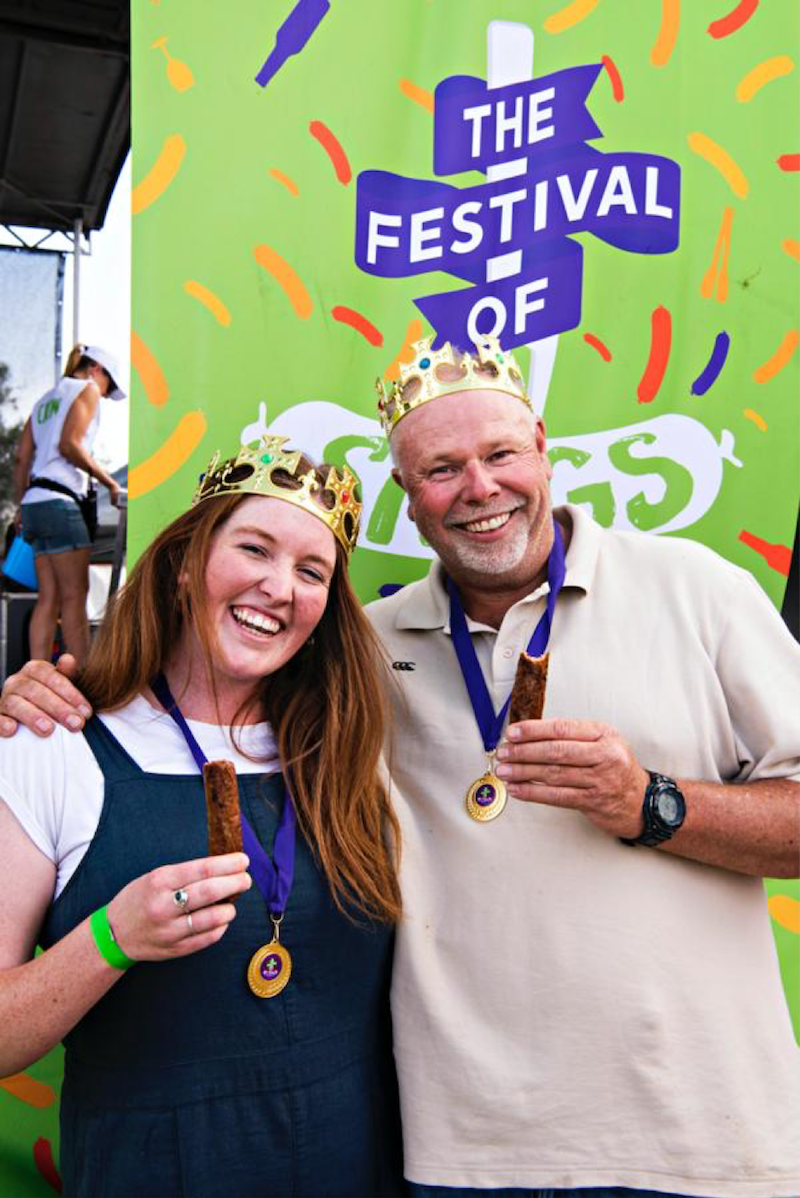 But the most exciting competition of the day was arguably the simple Snag a Holiday lucky draw. Everyone who attended the festival had a chance to enter their details to go in the running to win $3000 towards their next Wotif.com holiday. Big congrats to our lucky winner, Tanya Sutherland!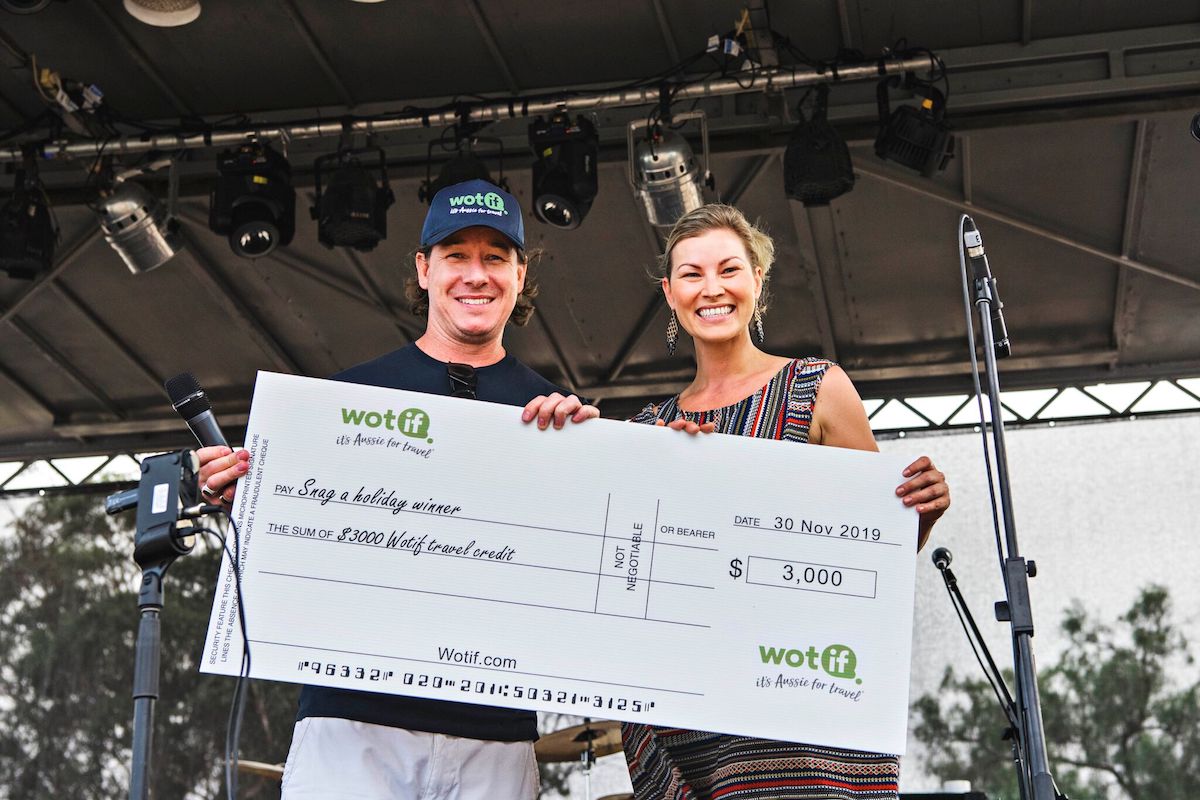 3. Our fave Aussie personalities
We were stoked to have internet sensation Hi Josh and Aussie broadcasting legend Ken Sutcliffe as our MCs for the day. And we were thrilled to host South Sydney Rabbitohs players Campbell Graham and Adam Doueihi, who spent the day signing autographs and chatting with fans.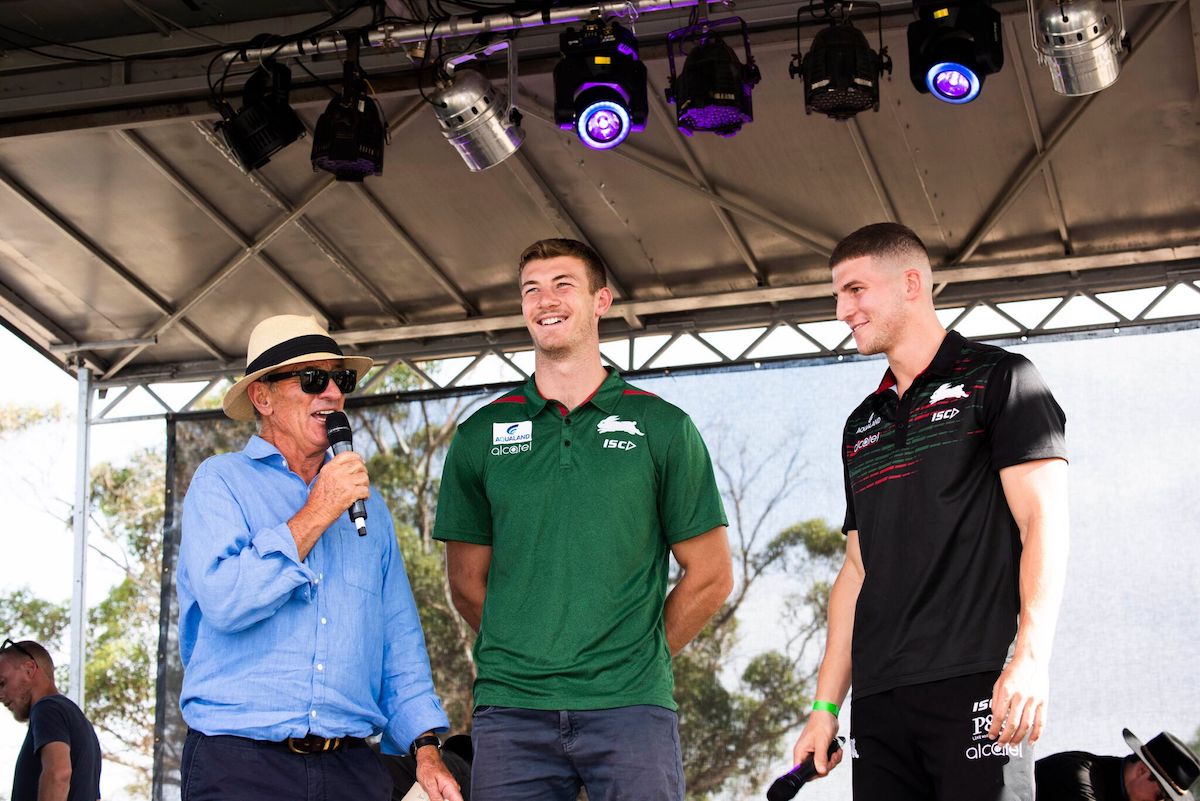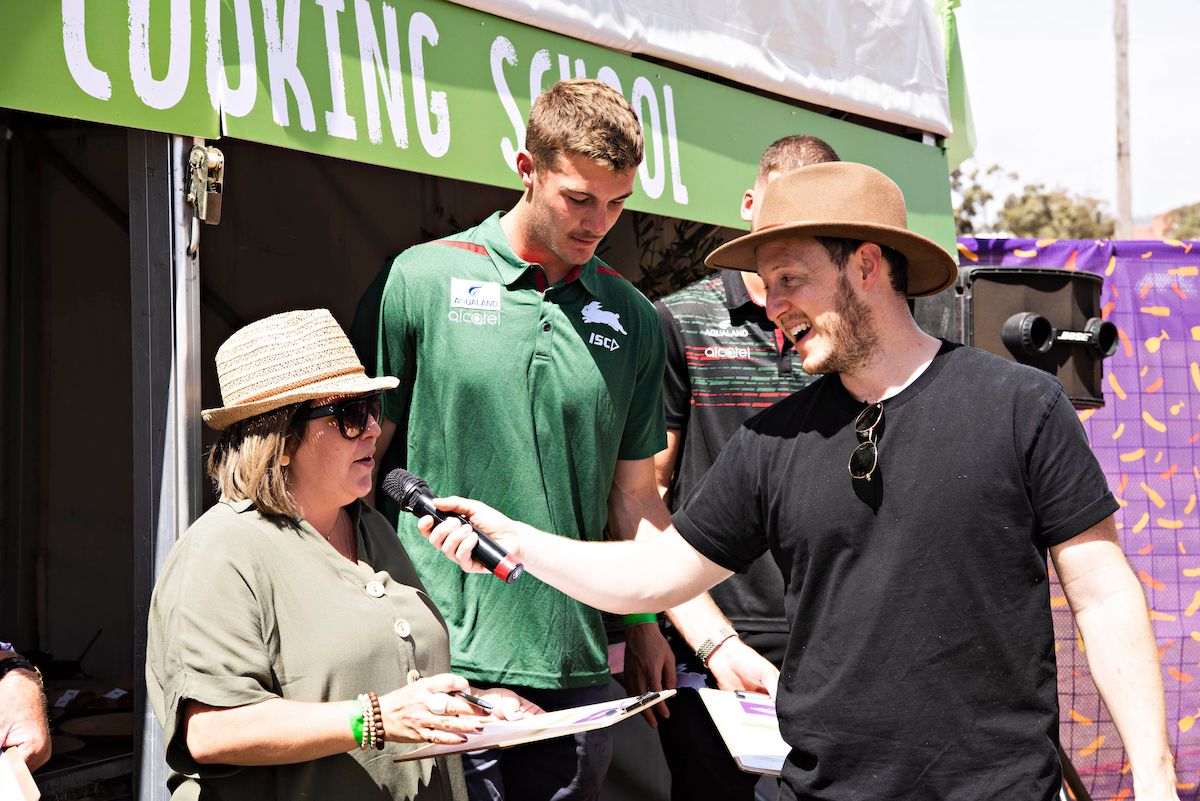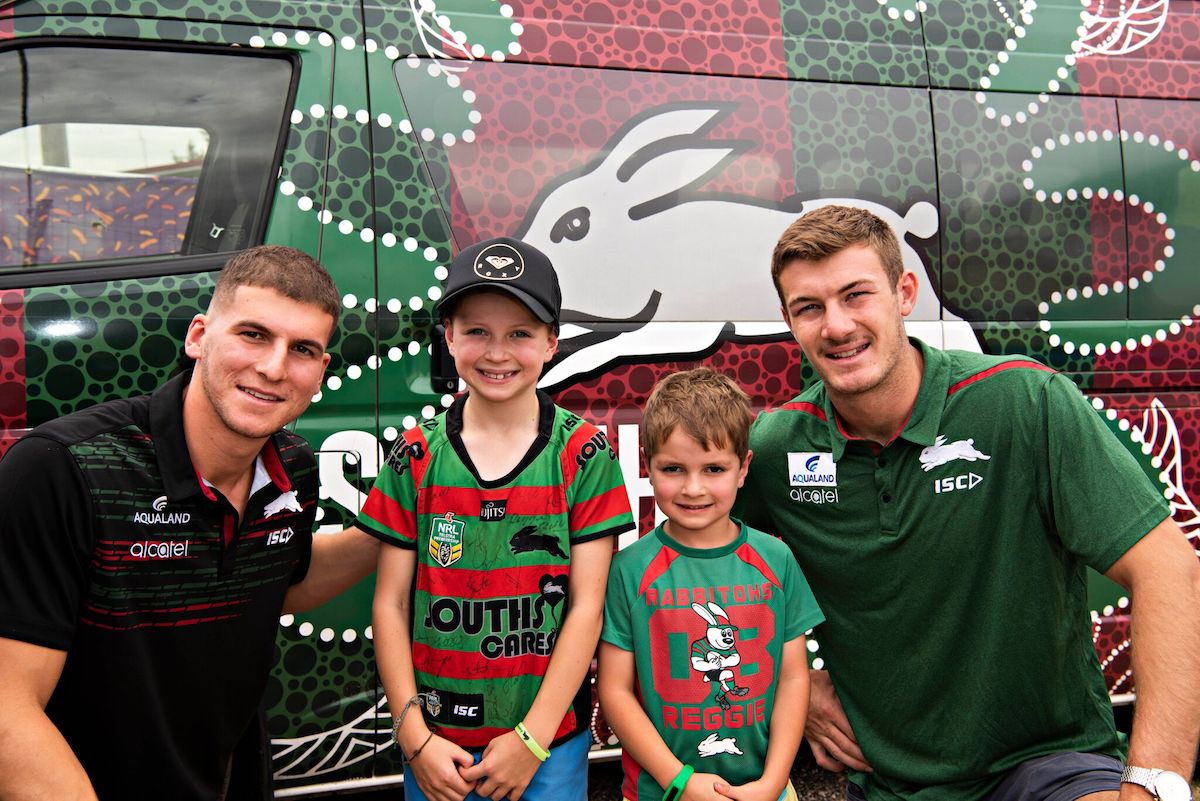 4. Getting behind 200 Bales
The Festival of Snags wasn't just heaps of fun – it was for a good cause too. Lions Club Mudgee donated all the fundraising profits from its activities at the festival – think gold coin donations, a meat tray raffle and fun merch – to 200 Bales, a local initiative doing its best to get farmers and landholders through the drought.
Wotif also made the call to cancel our planned evening fireworks and instead donate $10,000 to 200 Bales. Fireworks are great, but with much of the region doing it tough with the ongoing drought, we felt it was only right to support those in need.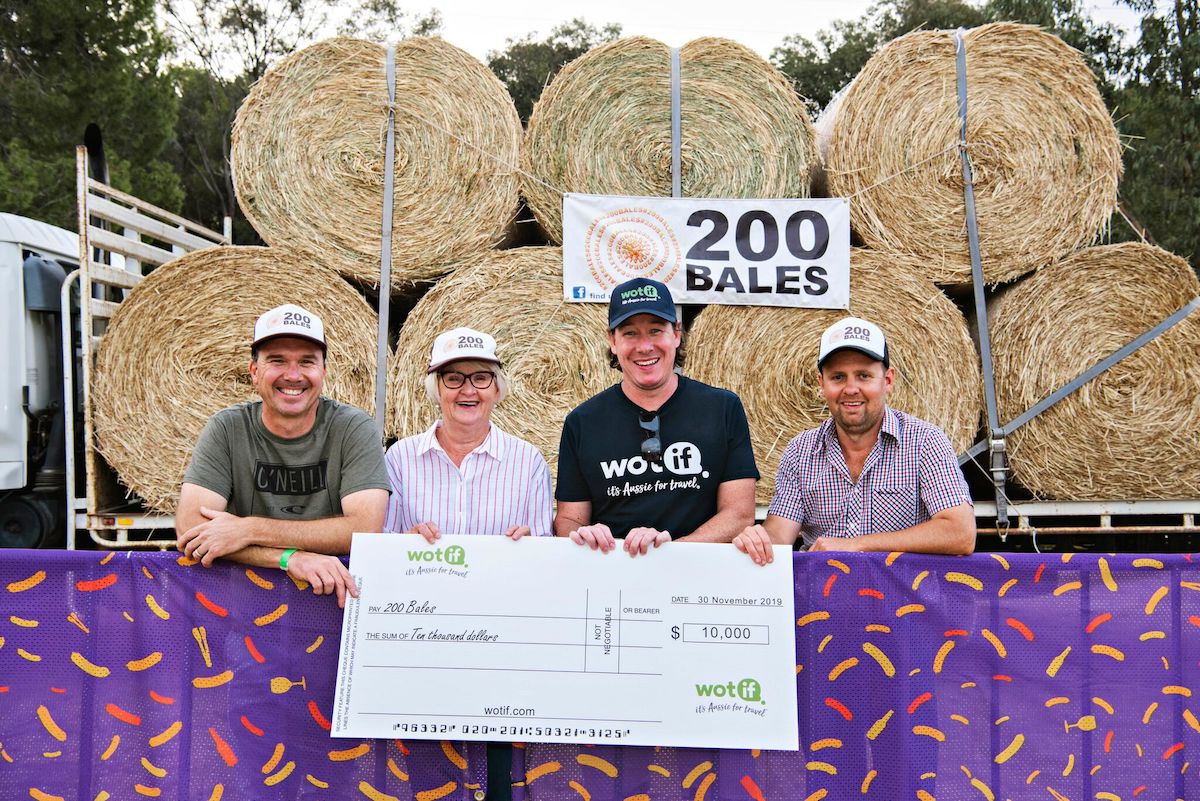 5. ALLLLLL the food and wine
Hey, the day wasn't just about the snags! The Mudgee region is famous for all its incredible food and wine – and the Festival of Snags was a perfect opportunity to show it off. There was everything from cheese and dips to craft brew, from gourmet cordials to yummy gelatos. Here were some of our faves:
Milnes of Mudgee's incredible picnic hampers and amazing relishes and sauces! We seriously recommend their spiced onion relish 🤤
First Ridge Wine's brilliant Vermentino (light, fresh and waaay too easy to drink).
Roth Family Orchard's sweet and refreshing cherry spritzer, made with their festive cherry cordial. We were also keen to try their cherry wood BBQ chips – imagine the flavour!
Smokin Bro and Co.'s drool-inducing BBQ brisket burger with crisps and pickles.
Elephant Mountain's awesome Nell Rosé (with yummy notes of strawberry and blackcurrant).
Bank Corner Wine & Gelato Bar's gorgeous gelatos and sorbets. We especially loved the caramel and fig gelato and the dairy-free strawberry sorbet.
Bunnamagoo Estate's excellent Pinot Noir Chardonnay.
Mudgee Brewing Co.'s fantastic Galaxy Pale Ale and Mudgee Mud imperial stout. The Mud is smooth, creamy and chocolatey – probably the best I've ever tasted 😍
Kookaburra Estate Farm Kitchen's seriously tempting handmade bickies, sweet treats and ice-cream sundaes 🍨
Pizza on Wheels for their food-coma-inducing pizza creations, including everything from vegetarian options to classic Hawaiian.
The Olive Nest's wonderful chilli-infused and truffle-infused olive oils, scrummy Kalamata olives, and amazing caramelised apple balsamic.
Guneemooroo's award-winning Red Dog organic Rosé.
Linda's Original hot sweet chilli relish and sweet chilli relish with lime and ginger (wot can we say? We like it hot 🌶️).
Mudgee Honey Haven's amazing creamed and gourmet honeys 🐝
Gooree Park Wines' outstanding Crowned Glory Shiraz.
My Thai Mudgee's fab stir-fries (just the thing for a flavourful veggie hit 👍).
Thistle Hill Wines' organic (and delightful!) Nine Bunches Riesling and Low-Preservative Chardonnay (trust us, your head will thank you in the morning 😉).
The Little Cooking School's awesome cooking demonstrations, especially the giant sausage roll! Wot a great way to trick the kids into eating their veg 😲
6. The great music and entertainment
It wouldn't be a festival without entertainment, and the Festival of Snags line-up was a serious winner. Local musos Peter Van Sint Jan and Karl Christoph got the day started with some chilled-out tunes and classic covers, then the talented youngsters of Mudgee's Dance Unlimited got a chance to show off their skills.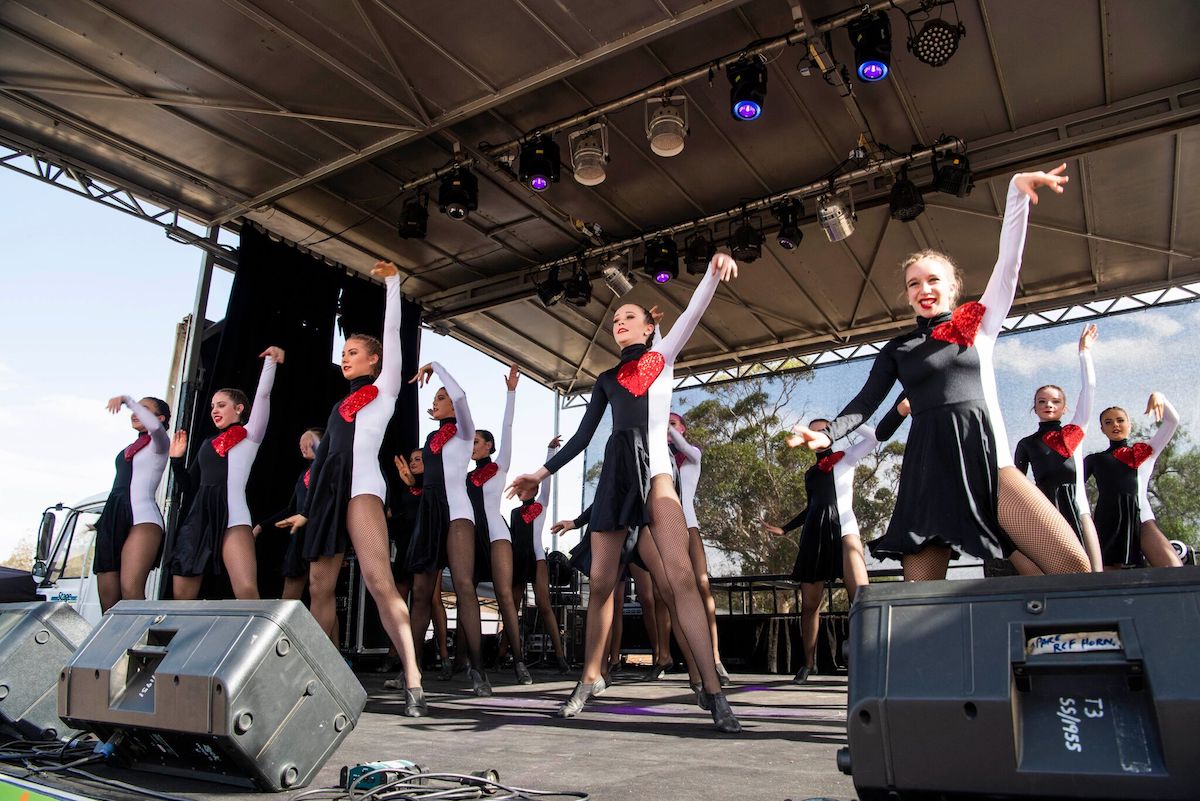 As the afternoon faded into the evening, we settled in with some bevvies and kicked back to Bathurst alt-country/folk duo Smith & Jones. Hello, relaxation!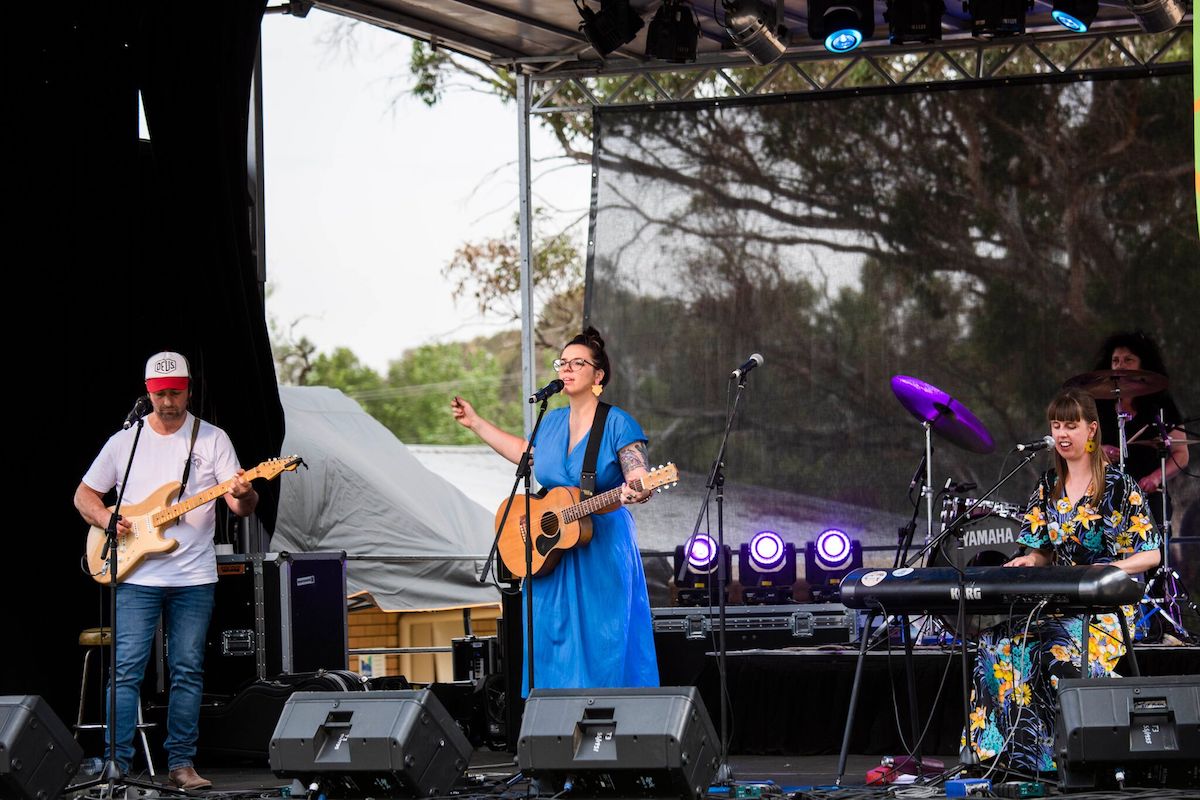 But we didn't stay kicked-back for long! At 7.30pm, it was time for the headline act: Furnace and the Fundamentals, a high-energy party band from Sydney who play THE most epic covers you've ever heard. Think super-powered medleys of all the best songs and artists from the last 40 years. We're talking everything from 'Crazy in Love' to 'Bohemian Rhapsody'. The crowd went wild… and so did we.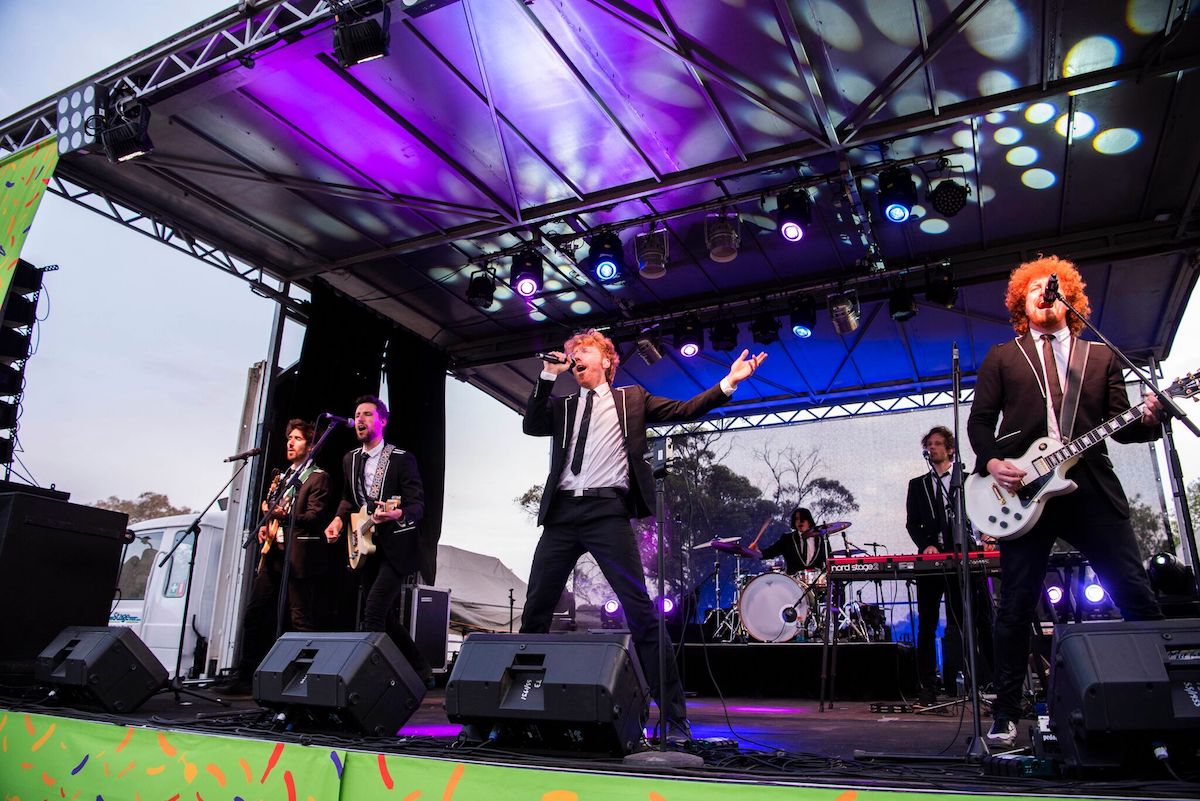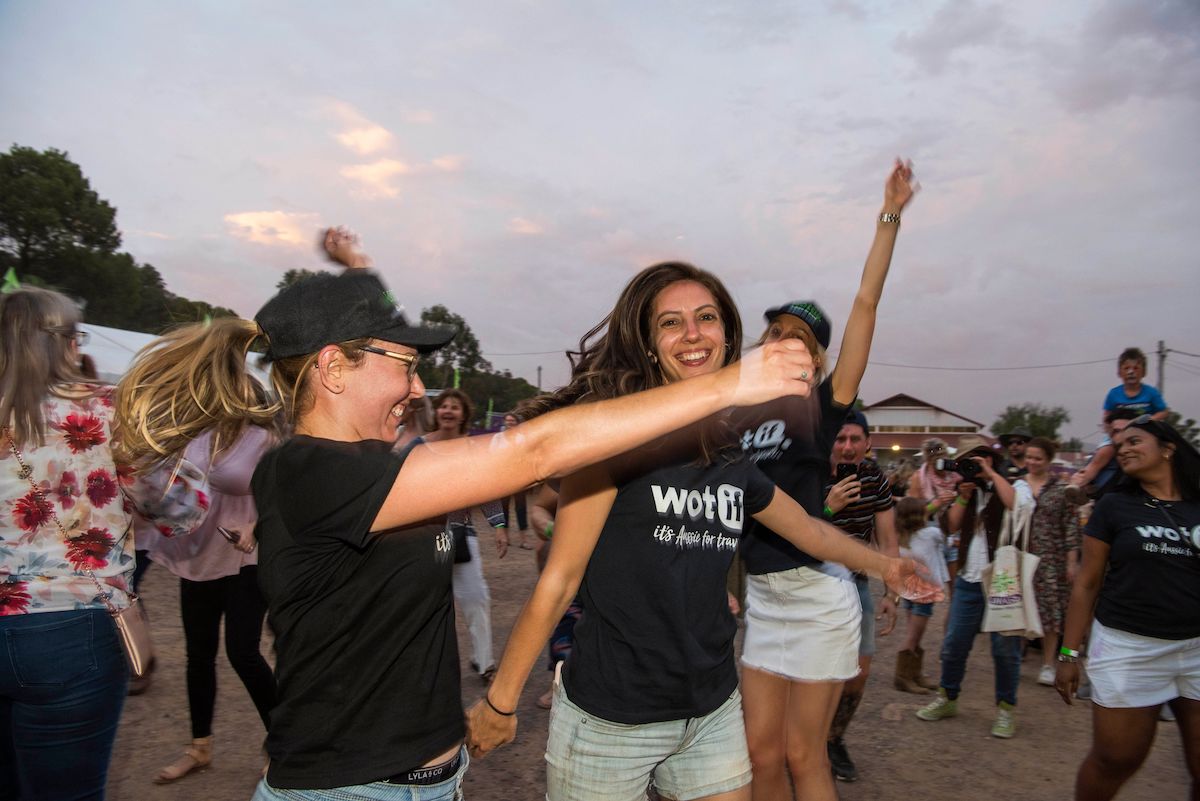 7. YOU!
Thank you to everyone who came to the Festival of Snags and helped make it the super awesome day it was. You're all stars 🌟 Make sure you check out our full Festival of Snags photo album on Facebook to see if you made it into any of our pics 📸
And don't forget to get travelling in your own backyard to discover more awesome Aussie towns like Mudgee!
CHECK OUT THE FESTIVAL OF SNAGS PHOTO ALBUM