Have you ever been caught a dollar or two short at a cash register only for a stranger to save you with a handful of coins? Or sat in a driveway, staring at endless peak-hour headlights, when one noble soul slowed down to let you out into the traffic?
Little good deeds like these can lift your entire day – and not just at home. Here are some easy, but meaningful, acts of kindness you can do on your next holiday. Pay it forward and spread the feel-good vibes!
1. Give feedback and reviews
Did your hotel, restaurant or tour guide do an awesome job? Get online and share your experience. These days, Feefo ratings and positive reviews are the lifeblood of many businesses – especially small ones. A few minutes out of your day can make a world of difference!
Pro tip: If you book your hotel on Wotif, we'll email you after your stay to invite you to give feedback. Keep an eye on your inbox!
2. Eat local
Sure, it can be fun to order food from a major chain and marvel at how it's exactly the same as at home (how do they do that?!), but it doesn't help you experience new things. Small hospitality businesses like restaurants and cafes rely on tourism to survive. Eat like a local to support the community and get a real taste of your destination.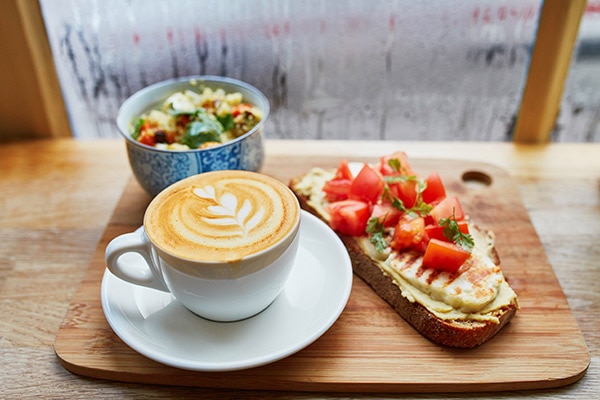 3. Carry change
This might sound silly, but in the era of cards many of us now forget to carry cash. But coins and small notes can be used for tips, to help out other people who've been caught short or by surprise (say, by the coin-operated laundromat at your hotel), or to give to people who are begging (remember – many countries do not have any form of welfare or social assistance). So keep that change close!
4. Get involved
Just like at home, your destination will probably host all sorts of community and fundraising events that need volunteers. This can be a great way for you to support the locals while also learning more about the community you're visiting. Do a little research before you go and see where you can get involved.
5. Learn compliments in your destination's language
It's a little thing – common courtesy, really – but it can make people's day. If you're holidaying in a country that speaks a different language, learn the basics like 'please', 'thank you' and maybe a few phrases like 'Have a wonderful day'. Locals will be stoked that you made the effort and it's amazing how much you can learn in even a few days.
Pro tip: Duolingo is a fun, free, easy-to-use app that turns learning a new language into a game. There are more than 30 languages to choose from, including Klingon (because why not?). Download it for iPhone here, for Android here and for Windows here.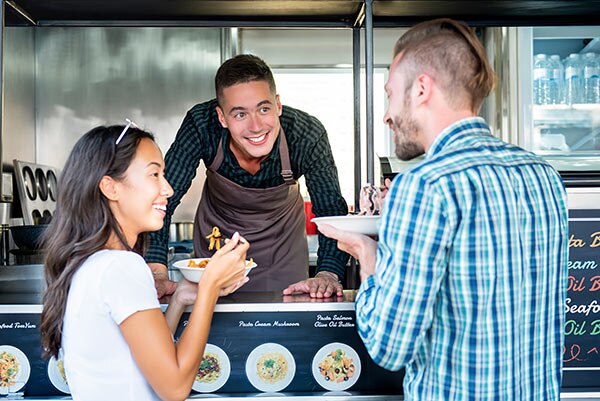 6. Give your spouse/partner a break
If you're travelling with kids, you know holidays can sometimes be exhausting. Make sure you help each other out and give one another time to really unwind while you travel.
7. Help someone less fortunate
Not everyone can afford to go on holiday. In fact, many people struggle to get by at all. If you meet someone who's doing it tough (and if you're sure they're open to it), offer them a coffee, some gold coins or even just a chat. A little kindness can mean a lot.
Pro tip: Speaking of coffee, there are heaps of awesome cafes out there helping at-risk and disadvantaged kids and adults get back on their feet. Check out Darcy Street Project in Sydney and Parramatta, Good2Go in Melbourne, Café Edge in Beenleigh, Inspire Café in Adelaide, and MADCOW in Bendigo.
8. Reassure a parent on a plane
Yes, sitting next to a baby or toddler on a plane can be unpleasant. But the little ones can't help it. Their ears are painfully sensitive to the changing air pressure and when they start to cry, their parents can feel like all eyes are boring into them. So reassure Mum or Dad and tell them they're doing a great job, even if they seem a bit frazzled (especially if they seem a bit frazzled). You have no idea how much it will mean to them. And if Mum/Dad relaxes, maybe Baby will too 😉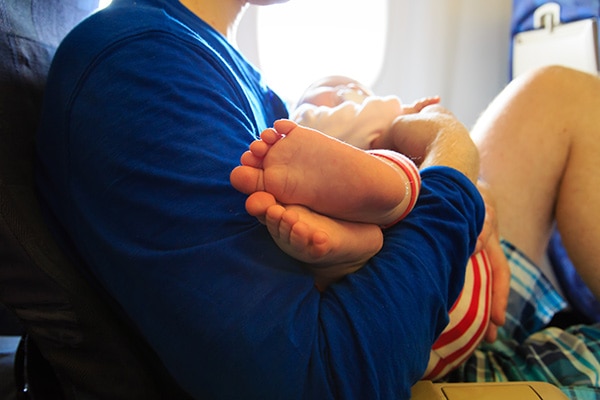 9. Volunteer
Good at your job? Have a special skill? You might be eligible for a volunteer project overseas, where you can support vital work and pass on your knowledge. Check out The Australian Volunteers Program for current assignments and more info.
10. Share your photos
Social media isn't (just) for showing off – it's also a fantastic marketing tool. If you have a great day at a national park, theme park, or some other attraction, share your photos with them. They can use the pics to promote themselves to other travellers.
11. Take someone's photo for them
Everyone loves a holiday selfie, but not all of us are Instagram stars. If you see someone struggling to take their own pic, why not offer to take it for them? Good deed, done!
12. Chat with the locals
The best way to get know a place is to chat with the locals. Strike up a conversation at a market stall, the local bar, or in a coffee shop. You'll both enjoy the company and you'll probably hear some great stories. You might even make a new friend 😊
PLAN YOUR 2019 GETAWAY