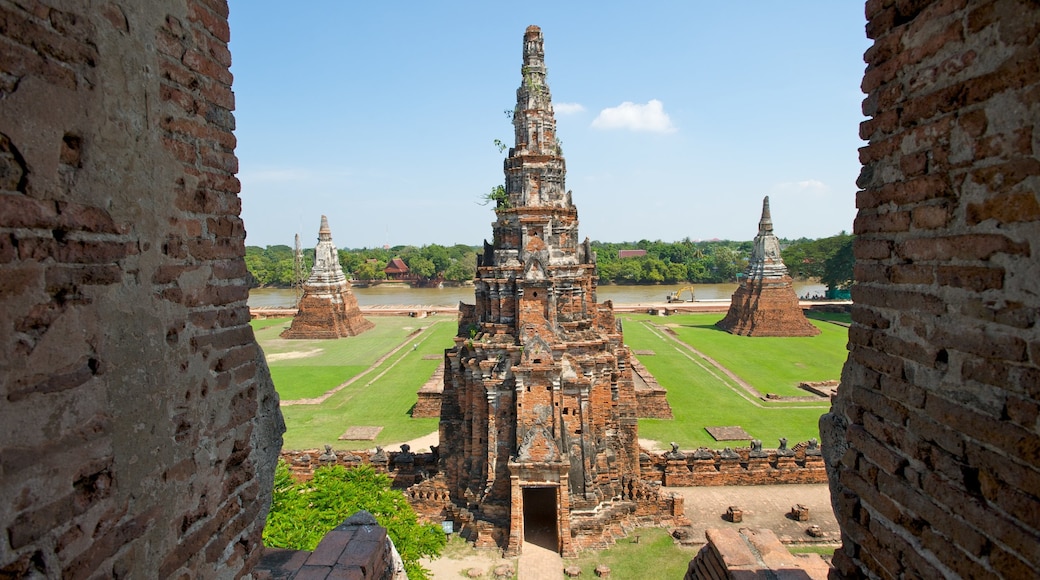 Ayutthaya Holiday Packages
Love history? You'll love Ayutthaya. The former capital of Thailand's storied Siam dynasty will whisk you centuries back in time, to when Thai kings ruled an area that was larger than England and France combined. Ayutthaya holidays give you unrivalled access to the city's UNESCO World Heritage-listed ruins and temples.
Things to Do in Ayutthaya
Set on an island where three rivers converge, Ayutthaya was a major trading port and capital from the 14th through the 18th century. Just 80 km north of Bangkok—and probably best reached by booking on of Wotif's car hire options in Ayutthaya—today it is well worth the trip to see peaceful Buddha statues wrapped in yellow silk among the ruins of magnificent temples.
Every monastery and ruin has a story to tell, and the area is steeped in mystical history. You can stop by the Ayutthaya Tourist Centre to get your bearings and a map (touring the area is largely self-guided). Be sure to visit Wat Chai Wattanaram, built in a Khmer style similar to Angkor Wat. Its name means "Temple of Long Reign and Glorious Era"—not that the king who built it was full of himself or anything. Rescued from the jungle just four decades ago, it has become perhaps Ayutthaya's most iconic site and is a great place to watch the sunset.
Shopping, Dining & Nightlife
If you're thinking about Ayutthaya holiday packages, finding unique, handmade Thai souvenirs is probably high on your list. Artisans have plied their trades here for centuries, and you'll see intricate weavings, custom pottery and elegant masonry on display in street- and river-side markets. Bangsai Arts and Crafts Centre has scores of workshops where you can watch your goods being made. The re-created Ayothaya Floating Market has a very similar theme, except that it is set over a river, just as it would have been centuries ago.
Ayutthaya is packed to the brim with delicious food and is sure to "spice" up your holiday. There is also succulent and fresh seafood, often caught just hours before in the surrounding waters. Perhaps for this reason, you'll find the best restaurants along the riversides. Finally, make sure to leave room for the delicious khanom bueang (Thai crepes) and other desserts and snacks that are so popular in the region.
Ayutthaya's temples are lit from the ground up at night to give the city a beautiful, almost otherworldly, glow. A night tour or river cruise will give a whole new perspective to your Ayutthaya holiday. If you're still not ready for bed after cruising over the water, tuk-tuk it out of town to Grand Market, where you'll find the area's karaoke bars and live-music hangouts.
What's Next?
If you're ready to explore thousands of years of history in Ancient Siam, finding the best Ayutthaya holiday deals is easy with Wotif. You can mix and match flights and accommodation with our Ayutthaya packages to make sure your escape is just what you wish for. You'll have plenty of cash left over for Sukhothai holidays and other Thailand travels.
Top Ayutthaya hotels
Lowest nightly price found within the past 24 hours based on a 1 night stay for 2 adults. Prices and availability subject to change. Additional terms may apply.